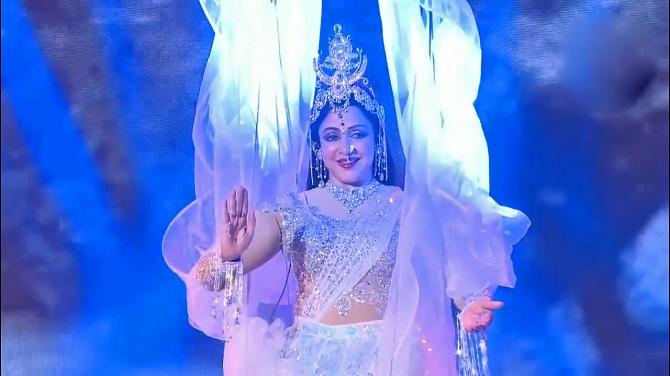 It's not everyday that we get to interview the mesmerising Hema Malini.
The interview is scheduled at Mumbai's ISKCON temple, and as we enter, we see the Dream Girl giving interviews, as lightmen, makeup men and media persons look on.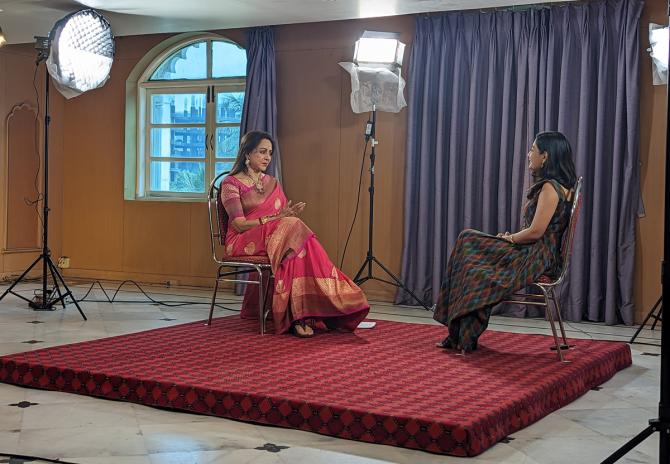 Now, my assumption was that it would be a tough interview for me to do as Ms Malini is not someone who is known to take any nonsense questions.
The three interviews that were going on had almost the same questions thrown at her, and yet, she kept a straight face and answered them again and again.
When it was my turn, I started feeling nervous about asking the incomparable Hema Malini questions, and this was exactly what I told her... But the way she made me feel comfortable was something that was unexpected for such a big star!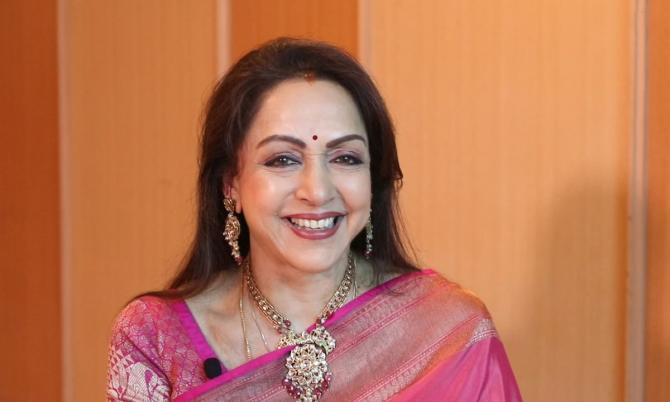 "Don't worry, I too am nervous. We are both nervous, so there is nothing to worry about," she told me.
I wanted to start by asking the questions which everyone had already asked, like her reaction to Naatu Naatu winning the Oscar. But I had already heard her answers, and I told her too. She seemed pleased that I would not ask the same thing again...
What she had been telling every channel was: "It is a matter of great pride and happiness that on a global stage, our own country has bagged the awards... A movie from South India. Nowadays, South Indian cinema has raised the standards of movies and how! Even Bollywood is wowed by it. Rajamouli makes fantastic films and the importance to dance that both the actors, Ram Charan and Junior NTR have given is amazing.
It is done very beautifully, It is a proud moment for all of us."
Here's how the rest of the interview went.
Hema Malini will premiere her new dance ballet Ganga to celebrate the 75th year of Indian Independence, and talks about why it's so important for people, especially children, to watch her dance shows.
She makes interesting revelations about her dance performances, adding that it was the late Sushma Swaraj who inspired her to create Ganga.
So what does happiness mean to Hema Malini? She tells us in this video.
Watch Ganga on March 19, 2023, at 6.30 pm in Jamshed Bhabha Theatre, NCPA, Nariman Point, Mumbai.