28 amazing years as the Badshah of Bollywood!
While the superstar has delivered several hits over the years, there have been only two years in his illustrious career when he hasn't seen success.
Joginder Tuteja presents the movie milestones in Shah Rukh Khan's career. The first of a multi-part special:
1992
Deewana: Rs 6 crore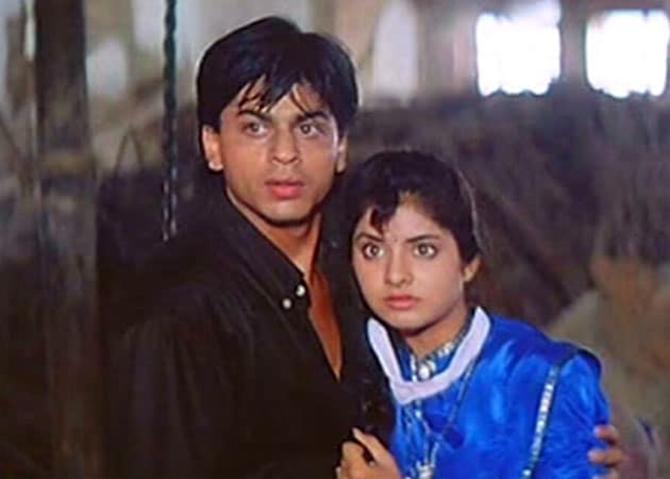 Shah Rukh created an impression with his very first big screen release.
The cast was led by Rishi Kapoor, but Shah Rukh announced that he was in for a long innings.
1993
Darr: Rs 11 crore
Baazigar: Rs 5 crore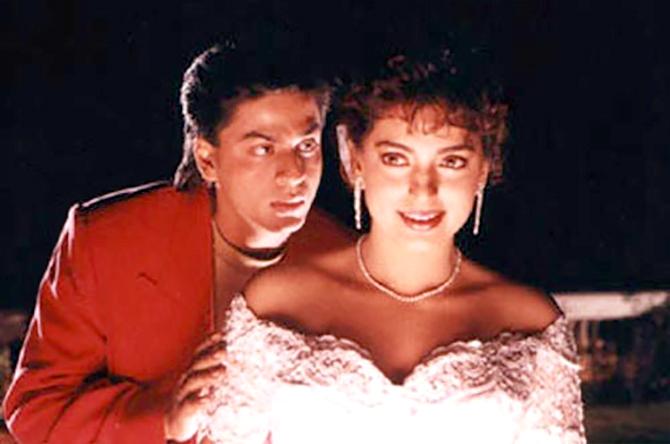 The very next year, Shah Rukh enjoyed a double success with Darr and Baazigar.
Baazigar saw him play a character straight out of Amitabh Bachchan's world of revenge dramas.
Darr was an even bigger success, where he locked horns with Sunny Deol.
Both films saw him play the antagonist and still, audiences loved him.
1994
Anjaam: Rs 5 crore
Kabhi Haan Kabhi Naa: Rs 4 crore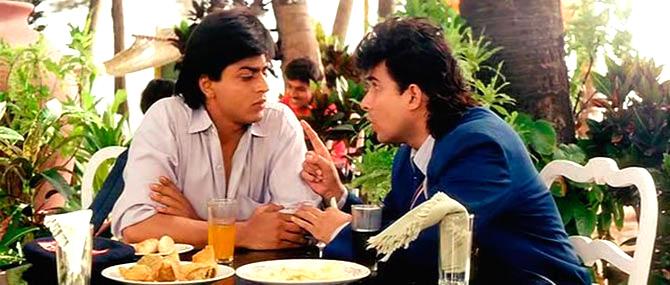 Though Anjaam was a success, the film which has enjoyed a shelf life over the years is Kabhi Haan Kabhi Naa.
One of the first few films that signed, Kundanj Shah's feel good entertainer fetched him fans from family audiences.
The innocence worked, and how.
1995
Dilwale Dulhania Le Jayenge: Rs 56 crore
Karan Arjun: Rs 32 crore
Ram Jaane: Rs 9 crore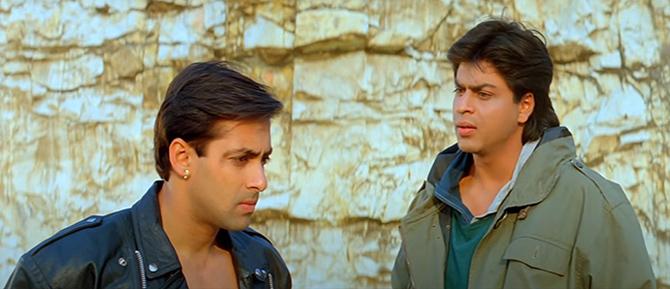 Shah Rukh saw the biggest hit of his career with Dilwale Dulhania Le Jayenge.
If this blockbuster wasn't enough, the same year saw him pair up with Salman Khan for another blockbuster, Karan Arjun.
So big were these films that Ram Jaane, despite being a hit, came third in the ranking in 1995.
1996
Army: Rs 6 crore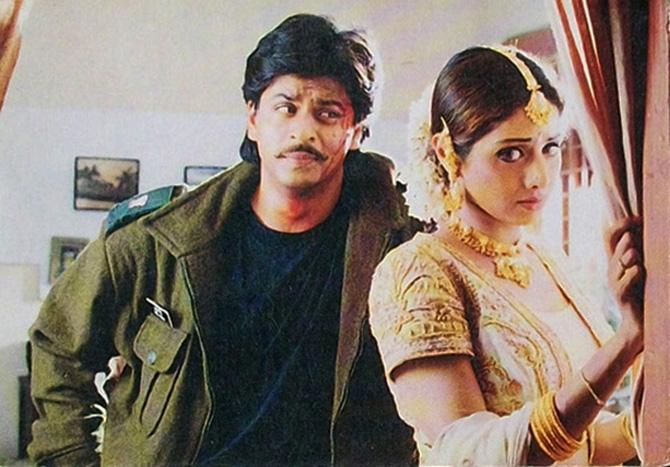 Shah Rukh Khan had an extended special appearance in Army where he played Sridevi's husband.
When his character was bumped off in the film, audiences were disappointed.
The action drama was a decent success.
1997
Dil To Paagal Hai: Rs 35 crore
Pardes: Rs 23 crore
Koyla: Rs 15 crore
Yes Boss: Rs 11 crore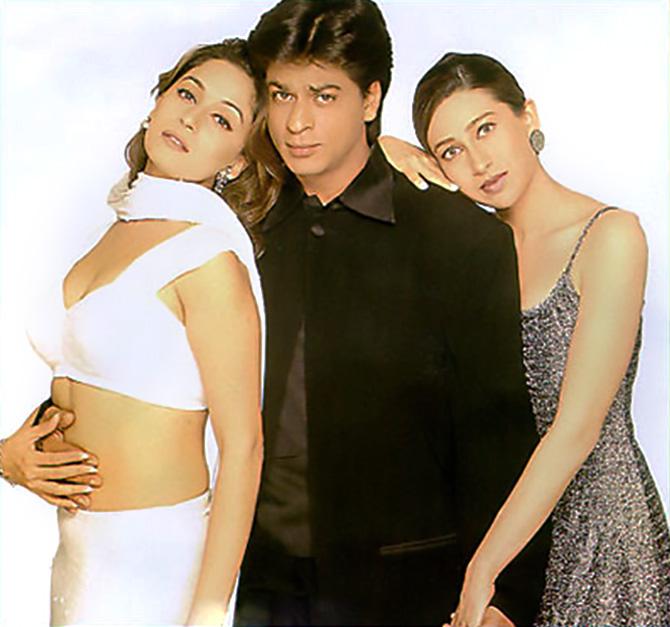 If 1996 was a slow year, 1997 was a big one as Shah Rukh Khan delivered as many as four major successes.
Dil To Paagal Hai, a romantic musical, was a blockbuster.
Pardes, an NRI romantic drama, was a superhit.
Koyla, a romantic revenge drama, was a decent success while Yes Boss, a feel good affair, worked well in urban centres.
1998
Kuch Kuch Hota Hai: Rs 50 crore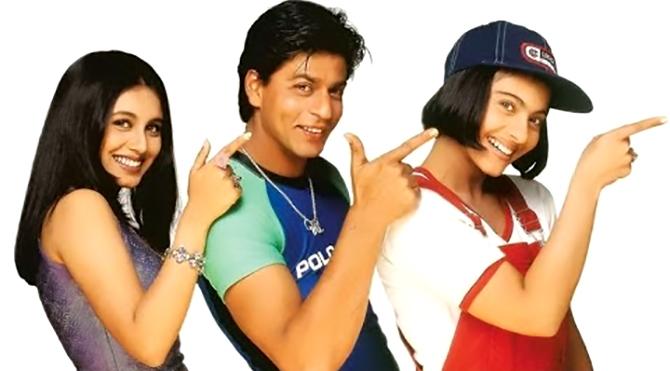 The trend of blockbusters continued for Shah Rukh as he delivered yet again with Kuch Kuch Hota Hai.
This was his first collaboration with Karan Johar and the film is remembered till date for its romance, music and drama.
1999
Baadshah: Rs 15 crore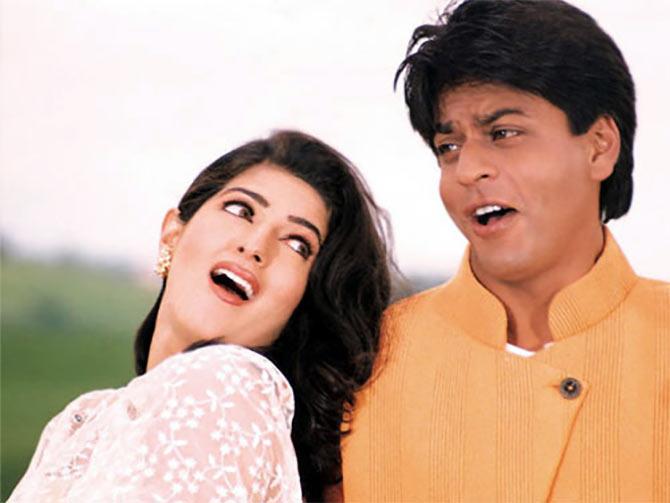 The decade ended on a satisfactory note when Shah Rukh reunited with his Baazigar Directors Abbas-Mustan for Baadshah.
Surprisingly, the film was not as big a hit as it should have been.
Over the years, it has aged well.