Aseem Chhabra picks 10 movies that amazed him at the international film festival in El Gouna, Egypt.
Last month as film people from around the world traveled to El Gouna, an Egyptian resort by the Red Sea and the site for a relatively new international film festival, a fire broke out at the event's main venue -- the Festival Plaza.
The fire -- perhaps an auspicious sign -- was eventually controlled and the next day the festival had a great start, with a lavish opening party and eight days of films -- some of the best international offerings traveling from the top Fall festivals.
There were signs of India everywhere, from two Indian films in the programme -- Aditya Vikram Sengupta's new Bengali project Once Upon a Time in Calcutta, which premiered at the Venice Film Festival, and Invisible Demons, director Rahul Jain's documentary on Delhi's impending environment disaster.
And there were three Indian jury members at the festival. Film-maker Kabir Khan was part of the main international jury; journalist Indu Shrikant headed the NETPAC jury; and former NFDC CEO Nina Lath Gupta was part of the jury that selected co-production market projects.
In the midst of the sun, the sea and the Egyptian landscape I did manage to see quite a few good films, some that are official entries for the best international film Oscar. Here is a list of my 10 favorite films I saw at the fifth edition of the El Gouna Film Festival.
Feathers, Egypt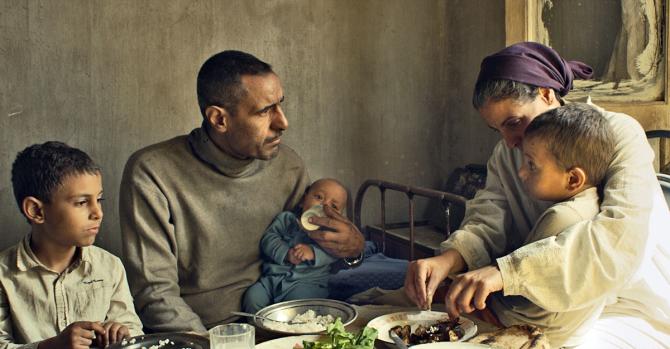 In Director Omar El Zohairy and script-writer Ahmed Amer's fascinating film Feathers, a poor working class Egyptian man celebrates his son's birthday, inviting neighbours and entertaining them with a magic show. The magic show is a trick where the father is put inside a large box and then turned into a chicken.
But the trick goes wrong as the magician is not able to turn the chicken back into the man. Eventually the guests leave, the magician escapes, but the protagonist's wife is left to take care for her three children and a chicken, she believes is her husband.
Feathers has been making rounds of several film festivals and winning awards. At Cannes it won the Critics' Week Grand Prize and the FIPRESCI awards. This past month it received best film and best Arab film awards at Pingyao and the El Gouna festivals.
The success of the film has not gone well with some sections of the Egyptian film industry. They are unhappy with the film's projection of poverty in the Arab country.
But Feathers is a wonderfully imagined film -- dystopian in its outlook with touches of magic realism.
Invisible Demons, India/Finland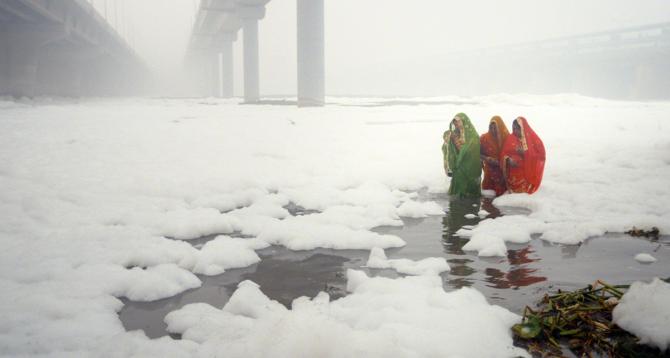 Delhi-born film-maker Rahul Jain's new film is a terrifying look at the environmental disaster India's capital city is facing. Invisible Demons was presented earlier this summer at the Cannes Film Festival's new Cinema for the Climate section.
One may be familiar with the pollution situation in Delhi, especially during its peak period in October and November, but the collection of visual images in Jain's film are truly alarming. The brown skies, roads choked with traffic, white foam floating over the Yamuna river, as devotees stand in the water praying during Chhath Puja and more such visuals remind us that the situation is extremely urgent.
Jain does not believe that this is an issue that can be resolved by politicians alone. Instead he seems to suggest that it is the collective responsibility of every individual. And he has hope. If other major cities in the world including Los Angeles and Beijing can overcome their environmental crisis, then certainly Delhi and other Indian cities can find a way out.
Playground, Belgium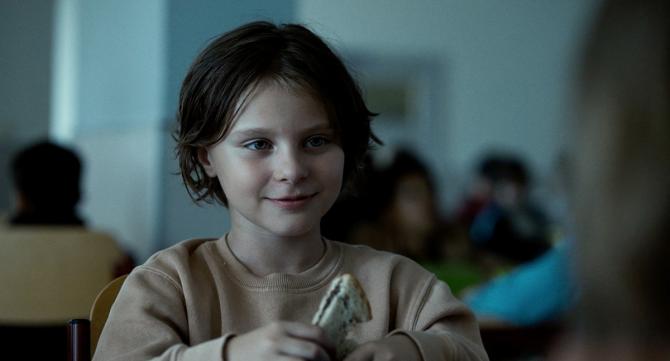 In Director Laura Wandel deeply disturbing film, a little girl Nora sees her brother Abel getting bullied every day in school while the teachers are unaware of the incidents. Nora wants to help her brother, at least by alerting her father, but Abel forces her to remain silent.
The conflict that Nora feels is the central theme of the film. If she informs her father, probably Abel would be safe. But there is also a greater chance of Abel getting harassed even more.
Fueled by a stunning, heartbreaking performance by young Maya Vanderbeque (she won the best actress at the El Gouna festival), Playground clocks at only 72 minutes. But the film is a very sensitive portrayal of how tough some kids' lives are, especially when the adults around them do not step in to make the world safer for them.
Playground is Belgium's official entry for the best international film Oscar and it will give a strong competition to other films in that section.
The Worst Person in the World, Norway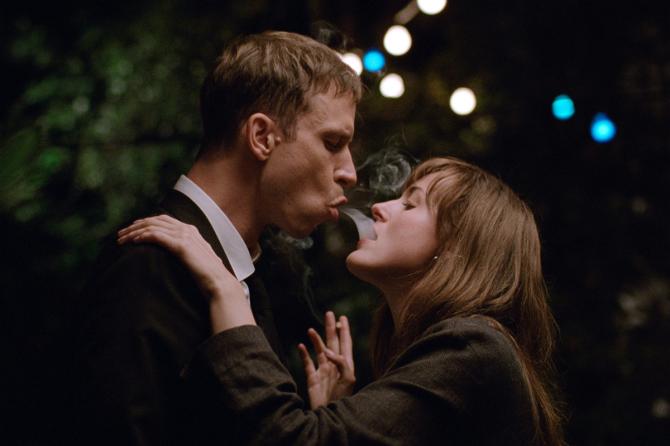 Julie is young and love finds its way easily into her heart. But she is fickle minded. Just as soon she can fall out of love with one person and switch her affections to another person.
But Director Joachim Trier's protagonist Julie (Renate Reinsve won this year's best actress award at Cannes Film for this role) is so charming in The Worst Person in the World that it is impossible to dislike her even as she breaks hearts and ends up hurting people who care for her.
We see the pain and suffering of two of Julie's lovers (played by two very likeable and able actors Andres Danielsen Lie and Herbert Nordrum), but The Worst Person in the World -- Norway's official Oscar entry -- is a beautiful, romantic film. Seeing Julie in love, glowing and floating, is such a satisfying feeling that one can not imagine that she is not a good human being.
Happening, France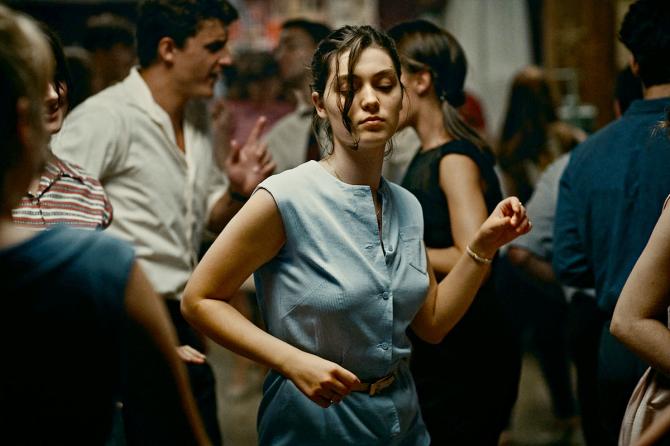 Another programming coup for the El Gouna Film Festival, Happening won the Golden Lion at this year's Venice Film Festival. Adapted from a novel by Annie Ernaux, Director Audrey Diwan's Happening explores the tough time young French women faced when abortion was illegal.
There have been a few other strong abortion related films, including the 2007 Cannes winner 4 Months, 3 Weeks and 3 Days, set in the 1980s when abortion was illegal in Communist Romania. And last year's American indie Never Rarely Sometimes Always narrates the story of a young girl who makes the arduous journey to New York City to get an abortion.
Happening is an equally powerful film, taking us back to the France of the 1960s, when young women who wanted to end their pregnancies were desperate. When the film begins one cannot tell we are watching a period drama, a fact that is slowly revealed as we begin to follow the story of 23-year-old Anne who wants to end her pregnancy and is racing against time.
At a time when abortions rights are being challenged and restricted in countries like the US, Happening becomes an urgent story about how dangerous things can become if women's right to choose gets restricted
Paris 13th District, France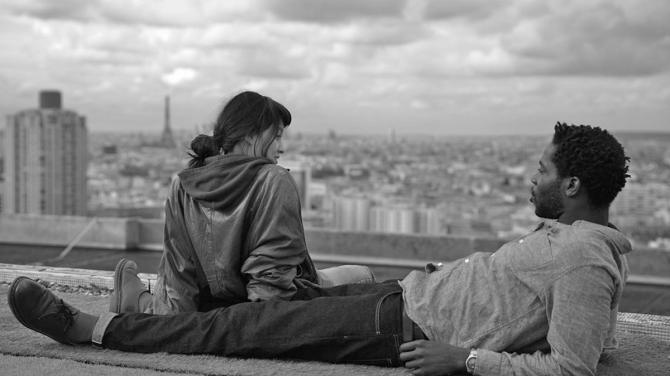 French Director Jacques Audiard has explored a range of subjects in his career, narrating stories of crime and passion (The Beat My Heart Skipped), heroes, and minorities in France -- Algerians (The Prophet) and Sri Lankan refugees (the Cannes Palme d'Or winner Dheepan).
In his new black and white film, Audiard takes three short graphic novels illustrated by the American artist Adiran Tomine and adapts them to a neighbourhood in Paris. The film is set in the city's 13th District where the lives of Audiard's four characters -- three women, including one who is French Taiwanese and a French African man -- intersect. They becomes friends, lovers, they break up, which leads to a lot of pain and then reconnect in different configurations.
Paris 13th District is a lovely film, full of heart and joy, as it explores romance among young Parisians in the city of love.
Unclenching the Fists, Russia
This year's Un Certain Regard winner, an award given to a first time film-maker at Cannes, Director Kira Kovalenko's Unclenching the Fists is set in a former mining town North Ossetia, located in the Northern Caucasus in Russia.
A young woman Ada lives with her needy and demanding father, a younger brother who has mental health issues. Ada is desperate to escape from her deary, harsh life and a boring job in a store, when suddenly her older brother Akim -- almost a prodigal son -- comes back home.
Akim's arrival shakes up Ada's life, gives her the courage to speak up against her father and try to break out of the hold the family has on her.
Unclenching the Fists is a powerful coming of age story, a rare glimpse into a remote part of Russia, with a strong central performance by Milana Aguzarova who plays Ada.
Russia has submitted the film as its official Oscar entry.
Captain Volkonogov Escaped, Russia
The second of the three new Russian films presented at El Gouna, Captain Volkonogov Escaped is a finely directed and edited drama set during the Stalin era.
Directed by Aleksey Chupov and Natalya Merkulova the film narrates the story of Captain Volkonogov, a Russian secret policeman, belonging to the NKVC (precursor of the KGB), who has a change of heart and makes attempts to reach out to people whose family members were tortured and killed by the State machinery.
Captain Volkonogov Escaped is a thriller and then a ghost story, as Volkonogov is advised by the spirit of a dead colleague to seek forgiveness from someone he has wronged. There are some amazing edge of the seat moments in the film, something we do not expect from the usually serious and heavy Russian cinema.
One big appeal of Captain Volkonogov Escaped is the sensitive performance by the young Russian actor Yuriy Borisov, who is in a lot of demand these days. Borisov has been seen this year in two other significant films -- Mama I'm Home (which premiered at Venice and was also shown at El Gouna) and Compartment No 6 (the Cannes Grand Prix winner and also Finland's official entry for the Oscars).
Costa Brava, Lebanon, Lebanon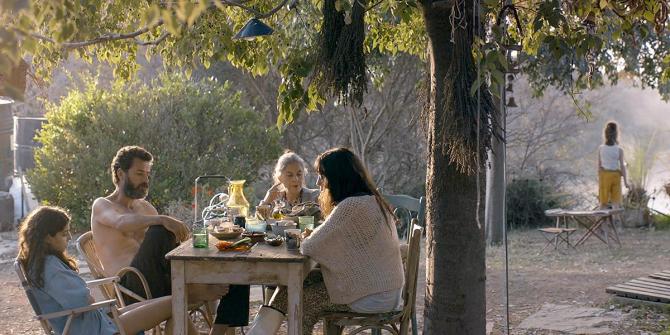 In Costa Brava, Lebanon garbage is piling up in Lebanon and landfills are running out of space. So a family -- an activist couple, their two daughters and an unwell mother -- escape to a beautiful clean mountainous region. But soon they realise that their utopian life is once again challenged by the garbage they had left behind.
While everything looks like the current times, the narrative in first time film-maker Mounia Aki's film suggests that we are living in the near future. And like in Invisible Demons, the message here is clear. You can try and shut your eyes from the impending environment disaster, but it will find you, no matter where you are hiding.
Lebanon's Oscar entry, Costa Brava, Lebanon has the region's two major stars in the lead. Lebanese actress and film-maker Nadine Labaki plays Souraya, the wife and mother of two girls, while Palestinian actor and theatre director Saleh Bakri (he comes from a family of actors) plays Walid, her husband.
Everything Went Fine, France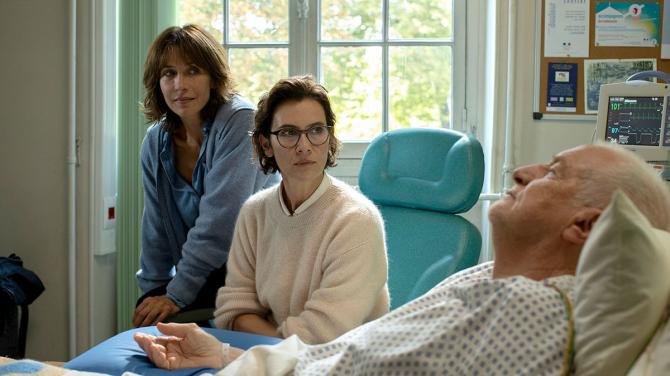 Francois Ozon is one of the most prolific film-makers in France, making one film a year, exploring love and a range of human relationship issues. Everything Went Fine is the story of two sisters who decide to fulfill their unwell father's last wish. He wants to end his life instead of continuing to live in hospitals and kept alive by machines and medicines.
Ozon does not take a position on euthanasia. Instead, he looks at the toll such an extreme decision takes on the family and those close to the person who wants to end his life.
There are very few countries where euthanasia is legal. One of them is Switzerland. And so the sisters Emmanuèle (Sophie Marceau) and Pascal (Geraldine Pailhas) have to come up with a complicated plot of getting their father to cross the border for an act that is illegal in France.
As the characters around the father André (French character actor André Dussollier) get used to the plan, they move around as if life is quite normal. When André realises that Pascal's teenage son is performing in a school recital, he decides to postpone the final journey to Switzerland. Life and the living are important. The planned death can wait.
And so while Everything Went Fine is obviously a sad film, it is not just all tears. Under Ozon's able guidance -- he has also written the film's script -- Everything Went Fine has wonderful flashes of humour and reflections of daily life.