'If ever annoyed, Dilip Kumar openly spoke out his mind.'
'He abhorred abusive language and never expected it from others around him.'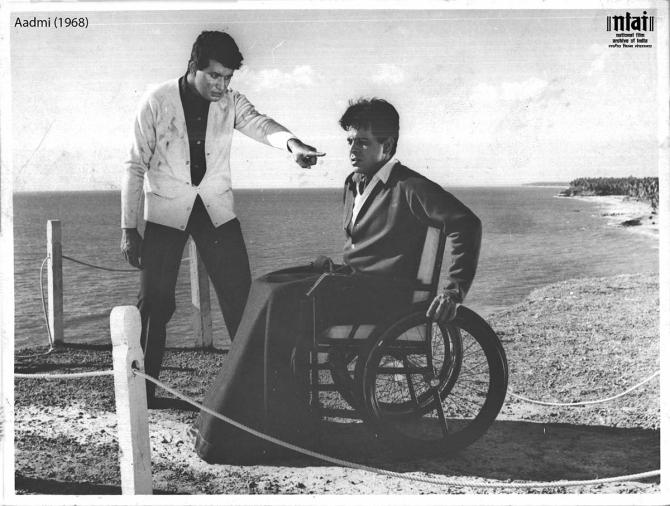 "Though I was influenced by Dilip Kumar, I never copied him," Manoj Kumar says, going back in time and remembering his interaction with Dilip Kumar.
They worked in a couple of films, including Kranti, which Manoj Kumar directed.
Manoj Kumar relives his beautiful moments with Dilipsaab in this conversation with Ranjan Das Gupta.
I have always been an avid Dilip Kumar fan. In my childhood, I viewed his films Jugnu, Shaaheed and Andaz.
So impressed was I by Shaheed that I was inspired to opt for the name Manoj, based on Dilip Kumar's screen name in the film.
Dr V Shantaram, Dilip Kumar, Raj Kapoor and Guru Dutt influenced my works the most.
My first instance of rubbing shoulders with the thespian was in Aadmi in 1968. My character was offered earlier to Dharmendra. He opted out of the film for reasons best known to him.
Director A Bhimsain offered me the role and I was thrilled to work with my idol.
Dilip Kumar did not have any starry airs.
He was cooperative right from day one. Working together we developed an emotional bonding.
Never did Dilip Kumar try to dominate me. He encouraged me to deliver my best.
I discussed many aspects of acting with him. He never discouraged me.
Dilip Kumar was meticulous and specific about each nuance of his own character. He imbibed that sense in me too.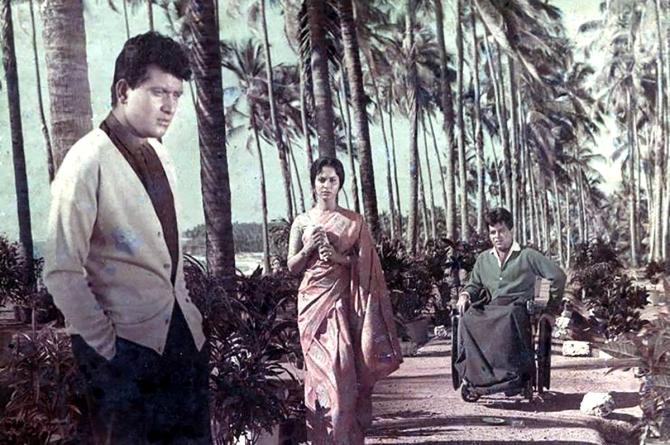 Though I was influenced by Dilip Kumar, I never copied him.
That is why you will not see two Dilip Kumars in Aadmi.
During the song sequence a duet by us, Mohammad Rafi rendered for Dilip Kumar and Mahendra Kapoor for me.
I was initially nervous, but Dilip Kumar helped me get the proper mood and lip the duet allowing four takes.
In his scenes with Waheeda Rehman, Dilip Kumar was very romantic.
He controlled his movements, dialogue delivery and expressions well.
Till date, no actor of the Hindi screen can match Dilip Kumar in romantic scenes with touches of pathos.
His sense of comedy was equally good.
His reaction to the word 'Dibba' romancing Waheeda Rehman in Aadmi is a lesson in acting.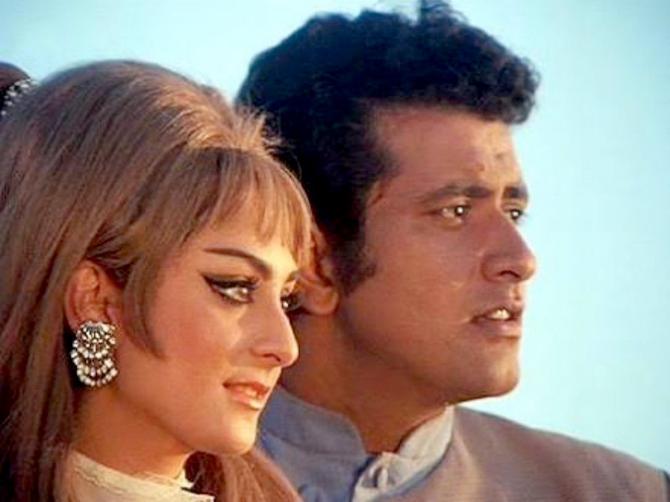 A voracious reader, Dilip Kumar was well versed with works of Tagore, Sarat Chandra Chatterjee, Munshi Premchand and international literature.
I do not remember Dilip Kumar engaging in frivolous conversations.
If ever annoyed, Dilip Kumar openly spoke out his mind. He abhorred abusive language and never expected it from others around him.
When I wanted to cast Saira Banu in Purab Aur Paschim, I sought his permission.
I narrated the subject and Saira Banu's character to him.
Without a second thought, Dilip Kumar granted me permission to cast Saira Banu. He was confident I would do justice to her.
After seeing Purab Aur Paschim he complimented us.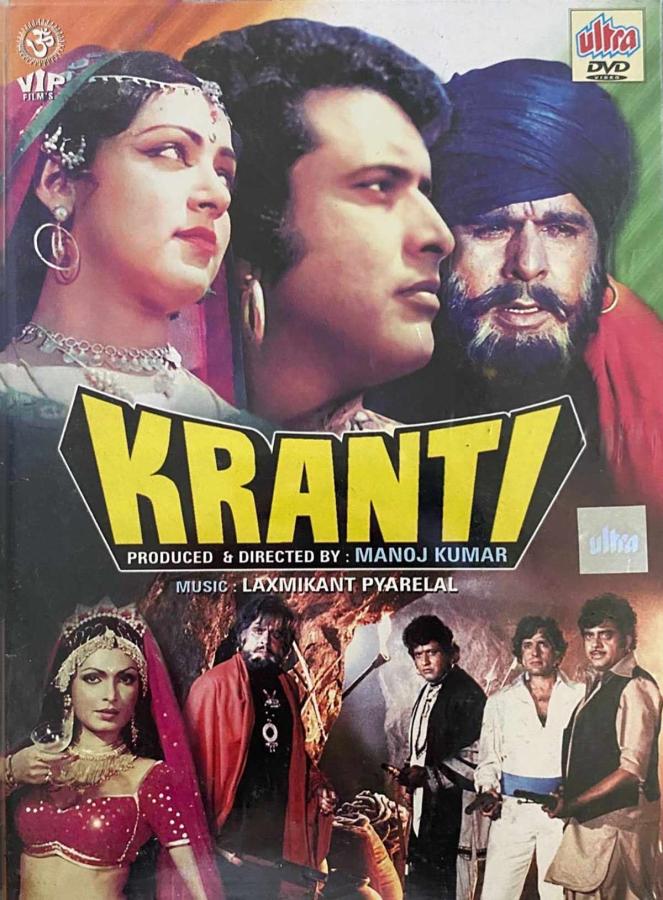 My dream was to direct Dilip Kumar.
After six years hibernation since Bairag, Dilip Kumar returned to the big screen as a character actor in Kranti.
I directed Kranti and also acted in it.
Dilip Kumar shot in RK Studio for the first time. It was not because of his rivalry with Raj Kapoor. They were true friends. But Dilip Kumar somehow felt that he should not shoot at RK Studio.
I convinced him to break the voodoo and he agreed.
Raj Kapoor did come to pay a visit to us and we enjoyed our interaction.
In Kranti, Dilip Kumar showed how effective he could be as an actor.
With sheer tenacity and knowledge of his role, he performed like a skilled actor.
Hema Malini, who worked for the first time with Dilip Kumar in Kranti, was amazed to notice his sincerity and dedication.
Kranti gave a new life to Dilip Kumar as a character artist which he further matured with Shakti and Mashaal.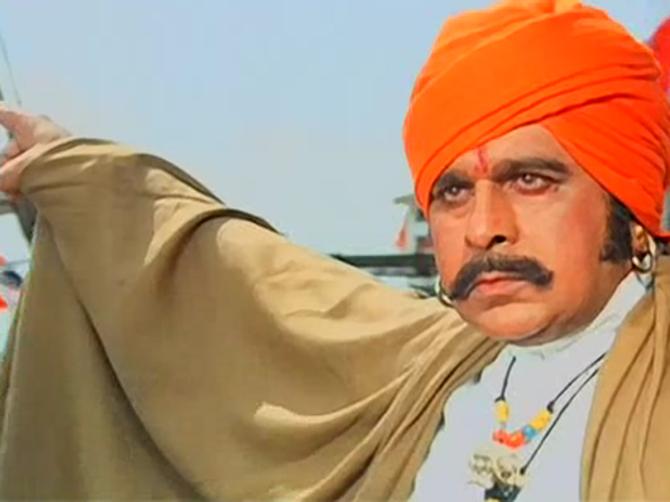 After Kranti, I interacted with Dilip Kumar a number of times.
He was always affectionate and understanding.
To me, Dilip Kumar is a guardian like figure who symbolizes discipline, honesty and sincerity at work.
I am deeply saddened by his demise.