After repeatedly essaying the role of doomed lover, Dilip Kumar, a thinking actor, found it diffcult to break out of in real life.
Heeding his psychoanalyst, he flirted with some frothy roles and played the swashbuckling hero with elan, recalls Dinesh Raheja.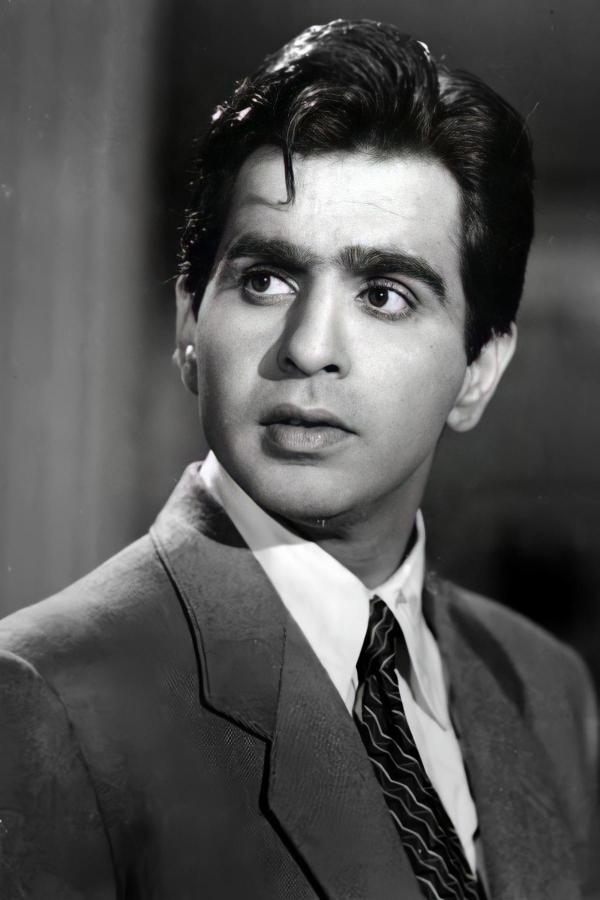 This article was first published on Rediff.com in May 2002.
In an age when stardom is evanescent, Dilip Kumar is that rare actor who continued to be a marquee draw even after 58 years in showbiz.
Dilip has worked in only 56 films in a career straddling six decades. But he has well employed his extraordinary gift for performance and his ability to instantly communicate with the audience to help fashion several classics of Hindi cinema.
Yusuf Khan, as the Peshawar-born Dilip was known before he was rechristened Dilip Kumar, ran away from his home to Pune after his father's dressing down for forgetting to fetch some sewing thread for his sister.
As assistant manager at an army canteen, he was entrusted the job of setting tables for the British Tommies. When he had saved a reasonable sum, he set up his own fruit stall.
The actor in him cried out for expression and Yusuf set off for Bombay. Devika Rani, the controlling figure of Bombay Talkies, was looking out for someone to fill the void by the exit of Ashok Kumar.
Impressed by Yusuf, she gave him a break as hero of Jwar Bhatta (1944). From amongst suggestions like Jehangir and Vasudev, a new screen name was chosen for him: Dilip Kumar.
Jwar Bhatta was nowhere in the league of Kismet, produced by Bombay Talkies a year earlier. Young Dilip continued at Bombay Talkies with Pratibha (1945) and Milan (1946).
Devika Rani ruled the studio with an iron hand and a sense of discipline. The well-stocked library and the culture of creativity helped set the foundation for an actor par excellence.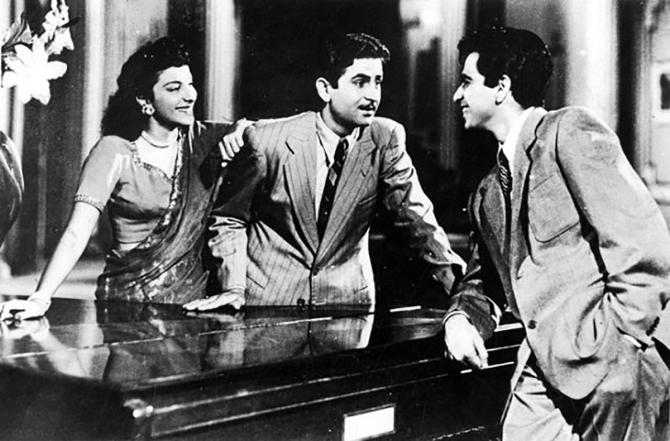 Dilip struck gold in 1948 when Shaheed and Mela came quick on each other's heels and helped him dig his heels into the Hindi film world. He memorably teamed with Raj Kapoor and Nargis in Mehboob Khan's blockbuster love triangle, Andaaz (1949), involving a couple and the wife's friend played by Dilip, whose tragedy is his unrequited love for the heroine.
Romantic unfulfillment now seemed an integral part of Dilip Kumar's screen persona; he won the label of Tragedy King.
Dilip's films fuelled this image further. In Babul (1950) his love (Munawar Sultana) marries another, while the woman who loves him (Nargis) is snatched away by death.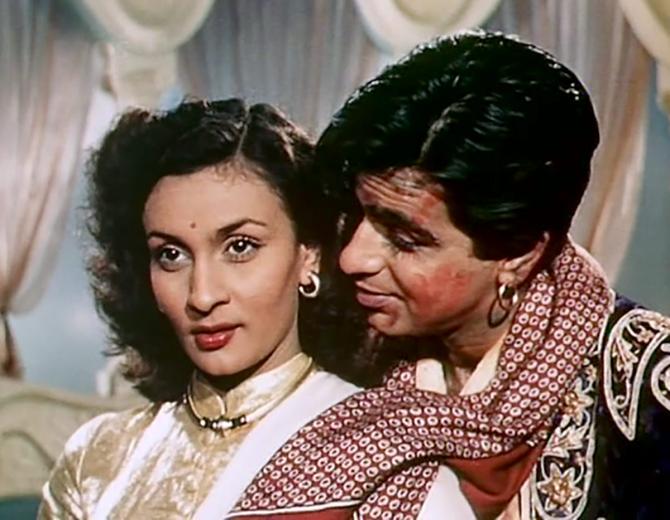 In Jogan (1950), he was again ill-fated as a man who follows a mendicant (Nargis). In Deedar (1951) he plays a blind man who recovers his sight only to deliberately blind himself again when he learns that his childhood love (Nargis) is married to his eye surgeon (Ashok Kumar).
Forming popular screen pairs with Nargis and Kamini Kaushal, the dapper Dilip became a romantic icon. Fortunately, he could be irreverently funny too. Witness his turn as the audacious peasant who tames a shrewish princess (Nadira) in Aan (1952).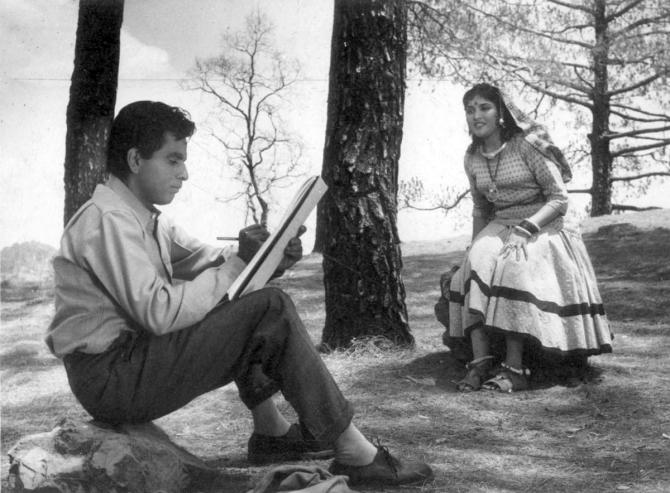 But Dilip seemed to gravitate towards roles that scorched the viewers with sheer intensity. In the mid-1950s came a professionally-fulfilling association with Bimal Roy --- Madhumati (1958), Yahudi (1958) and especially Devdas (1955).
However, after repeatedly essaying the role of doomed lover, Dilip, a thinking actor, found it diffcult to break out of in real life. Heeding his psychoanalyst, Dilip flirted with some frothy roles and played the swashbuckling hero of Azaad and Insaniyat (both 1955), and Kohinoor (1960) with elan.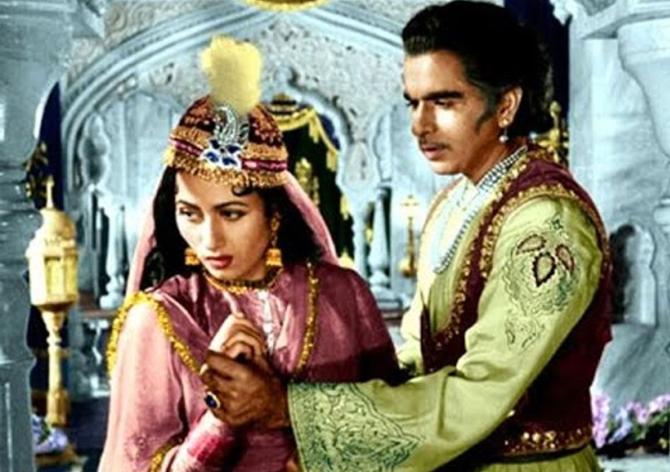 With two critically applauded superhits in two consecutive years -- Mughal-e-Azam (1960) and Ganga Jamuna (1961) --- Dilip entered the 1960s on a triumphant note.
In K Asif's unforgettable quasi-historical Mughal-e-Azam, Dilip Kumar played a prince willing to renounce the throne and his life for his love for a courtesan (Madhubala). His chemistry with Madhubala in the film is still sighed over. Though Dilip's character sang no song in this love epic, he reached a new acme, combining eloquent silences with the rendition of both ornate and bombastic lines.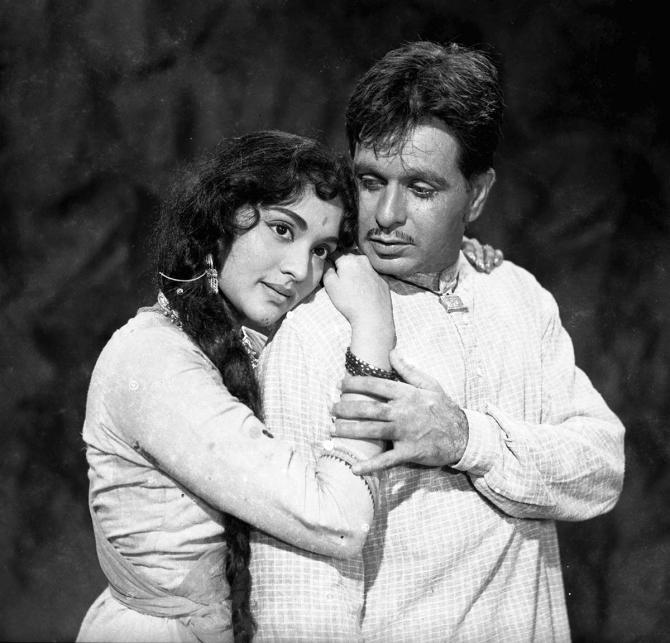 Dilip was involved in most aspects of his production, Ganga Jamuna. He even helped Vyjayanthimala perfect her lines in the Bhojpuri dialect with the help of a tape recorder. Suffusing his histrionics with passion and pain, Dilip made his portrayal of Ganga a textbook performance.
Pushing 40, Dilip Kumar seriously considered retirement at this stage. His next film, Leader (1964) was released after three long years. Both Leader and his next,Dil Diya Dard Liya (1966) were box office disappointments. But his marriage to a 22-year-old fragile beauty, actress Saira Banu in 1966, kept the 44-year-old Dilip in the limelight.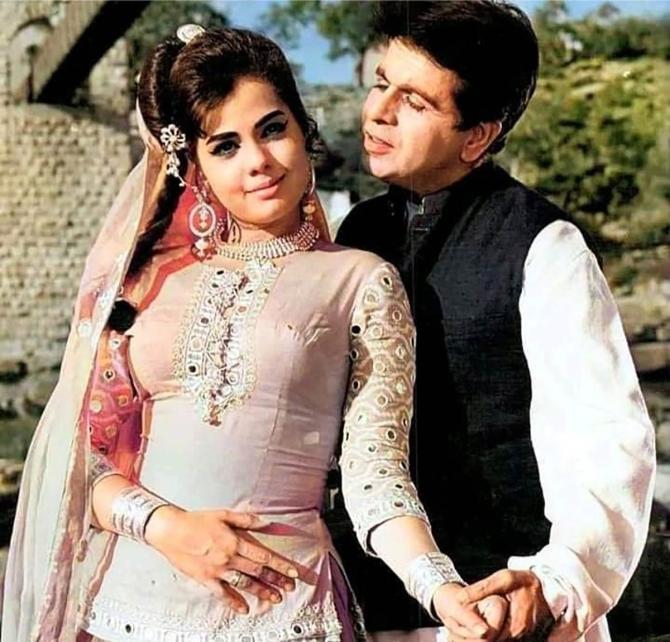 Saira proved to be Dilip's lucky mascot as his first release post-marriage Ram Aur Shyam (1967) went on to be a smash hit. Dilip played twin brothers --- one tyrannised and the other boisterous --- in this crowd pleaser. It was the fodder for latter day hits like Jaise Ko Taisa and Seeta Aur Geeta.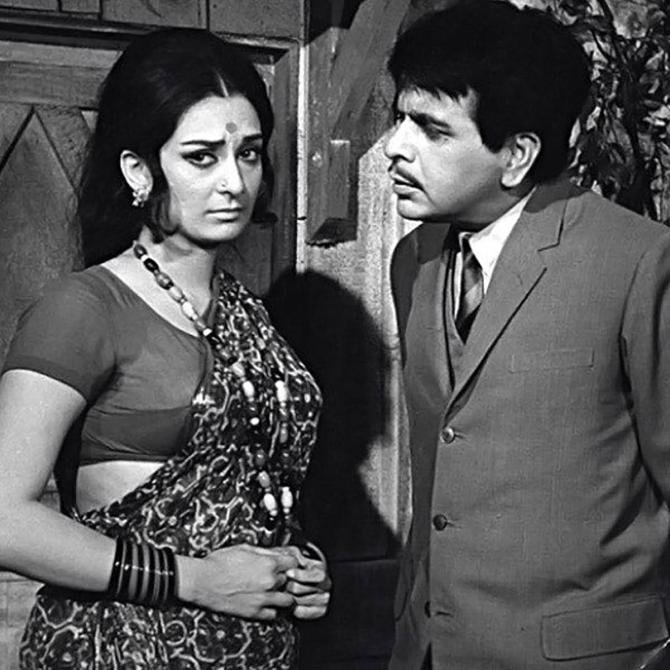 A later series of films with Saira --- Gopi (1970), Sagina (1974) and Bairaag (1976) --- did not have the magic of his earlier films. After Bairaag, in which the audience was subjected to an overdose of Dilip Kumar in a triple role opposite Saira, Leena and Helen, the actor took a sabbatical from films.
Five years later, he returned to the screen with Kranti (1981) made by Manoj Kumar, often dubbed as a Dilip Kumar wannabe. Dilip Kumar was a character actor now; but significantly, the roles continued to be pivotal.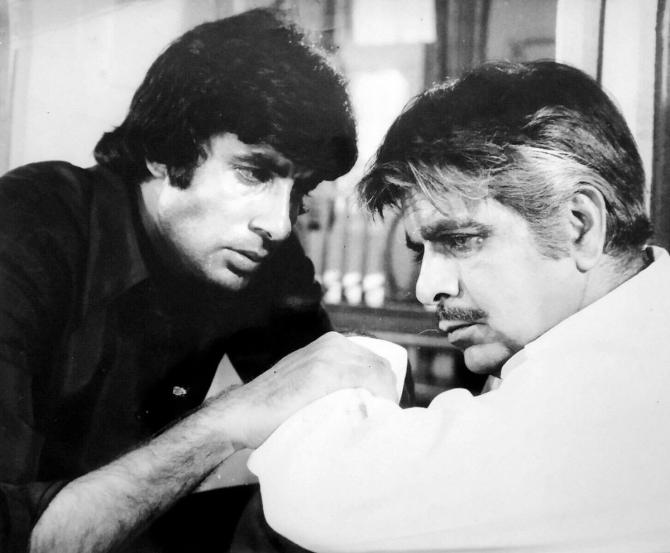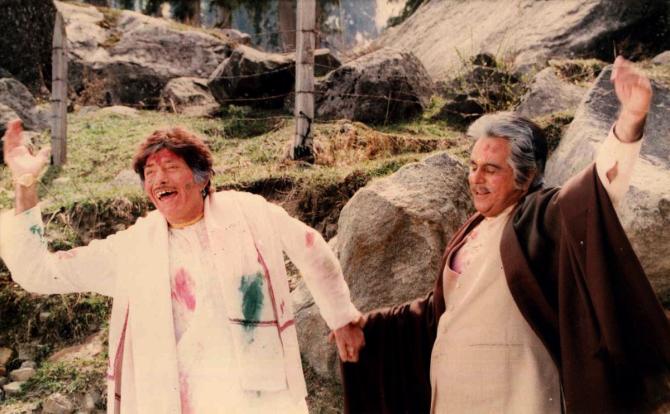 The early 1980s were a happy period, winning Dilip artistic acclaim, courtesy Ramesh Sippy's Shakti where he was pitted against superstar Amitabh Bachchan. A reaffirmation of his box-office clout came with Subhash Ghai's Vidhaata (1982).
Two more multistarrers with Subhash Ghai, (1986) and Saudagar (1991) followed. Both featured Dilip Kumar prominently. In Saudagar, Dilip sparred on screen with screen giant Raaj Kumar (they worked earlier in Paigham (1959)).
Qila (1998), his last released film, was eminently forgettable.