'With approximately 600 episodes that I have been involved in, it does seem like the enactment of a lifetime.'
'But I have never felt the years go by.'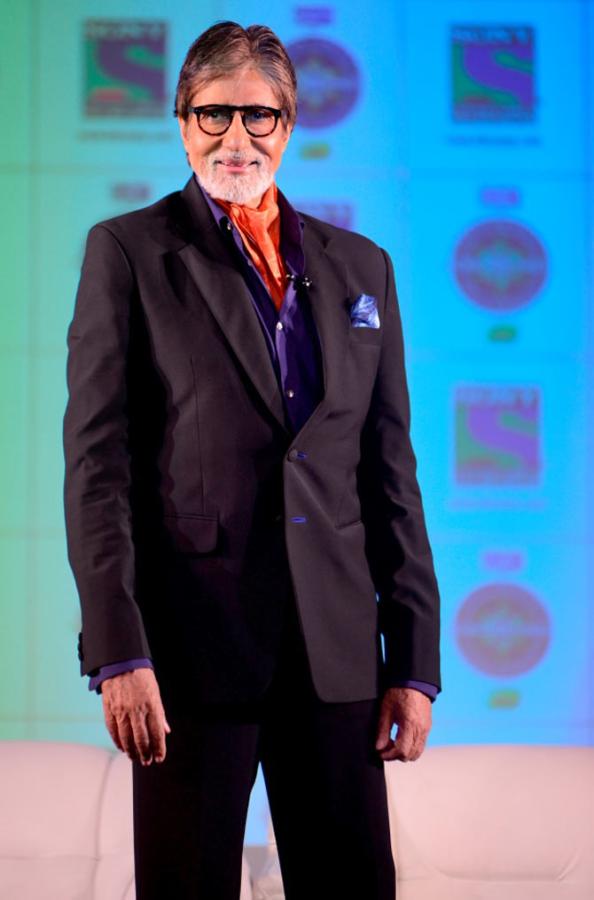 Kaun Banega Crorepati turned 20 on July 3, and it is still going strong.
Did Sameer Nair, currently, the CEO, Applause Entertainment, who was then the programme head at Star TV in 2000, ever think that KBC would become such a phenomenon?
Nair recalls walking into Jalsa, Amitabh Bachchan's home in Juhu, north west Mumbai, armed with a VHS of Who Wants To Be A Millionaire?, the original version of KBC.
"Was I sure that it was going to be Mr Bachchan? Absolutely," Nair tells Subhash K Jha.
"I was absolutely sure it had to be Mr Bachchan. Only he had the clout to enter every household. At that point of time, nothing else was certain. Would the concept work in India? Mr Bachchan himself was advised by everyone not to get into television. I left the VHS with him urging him to 'Push Play'."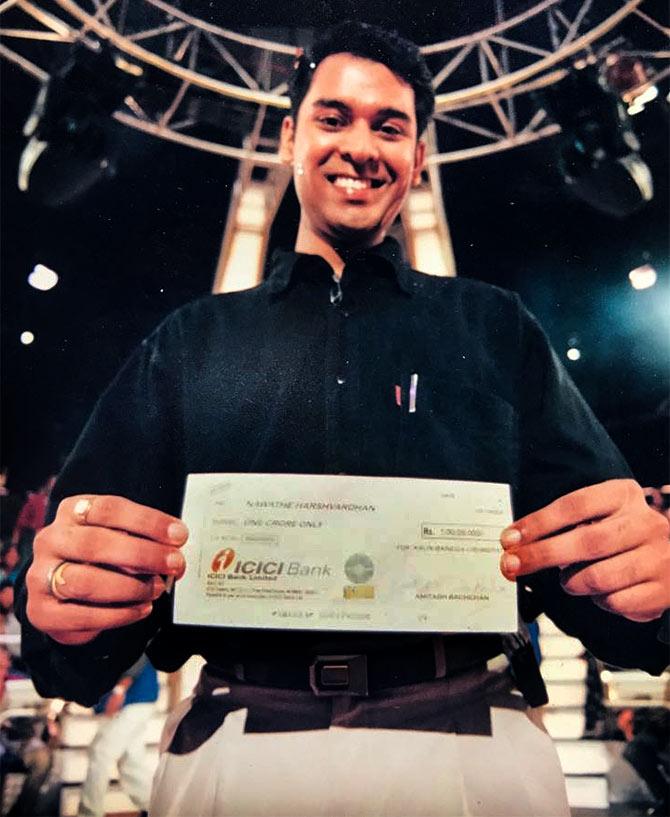 That was in January 2000.
After three months of indecisiveness, Nair flew to London with Mr Bachchan to witness the shooting of Who Wants to Be A Millionaire? firsthand.
"That clinched it. On the flight back, Mr Bachchan finally said yes and we were on," Nair he recalls. "We erected a set for KBC, identical to the one for Who Wants To Be A Millionaire?. We didn't cut any corners."
KBC helped Bachchan as well as Star TV. While it resurrected the Big B's career, Star went on to become the number one channel in India.
"We had a viewership of 25 million in 2000. It went up to 90 million on 2010. What KBC did was to reinvent Mr Bachchan's image," says Nair.
"It made him the household favourite in every family. He was the hero of the father and the mother. They introduced their hero to the son and the daughter of the family," Nair adds.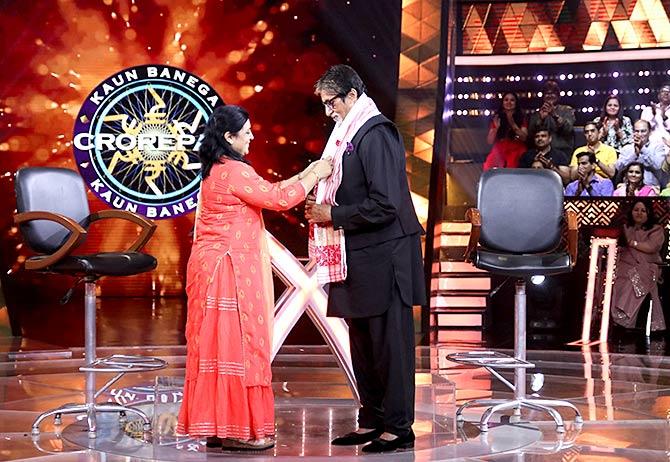 Looking back, Amitabh Bachchan says he never expected the show to be so popular.
"I do believe, as do many, that KBC has become a life-changing experience for many, particularly those that come from middle-class India," he says.
"Living and sitting in the comfort of our individual metros, we are completely unaware of the conditions and the lives and the thinking of our own countrymen that inhabit the interiors and the rural regions of India," he says.
"When these contestants find their space on this KBC platform, it is a dream-like experience for them," Bachchan adds.
"The format of KBC is unchanged by protocol, and it cannot be altered. But it is the worth and value and participation of the contestants that brings variety each year to this show. They are the heart and soul of KBC,," Bachchan points out.
"It is they that bring in the stories of their struggle, their challenges and their attitude toward it, their determination to bring a life-changing moment, their concerns towards morality and social impurities and of course, the joy and happiness in their victories."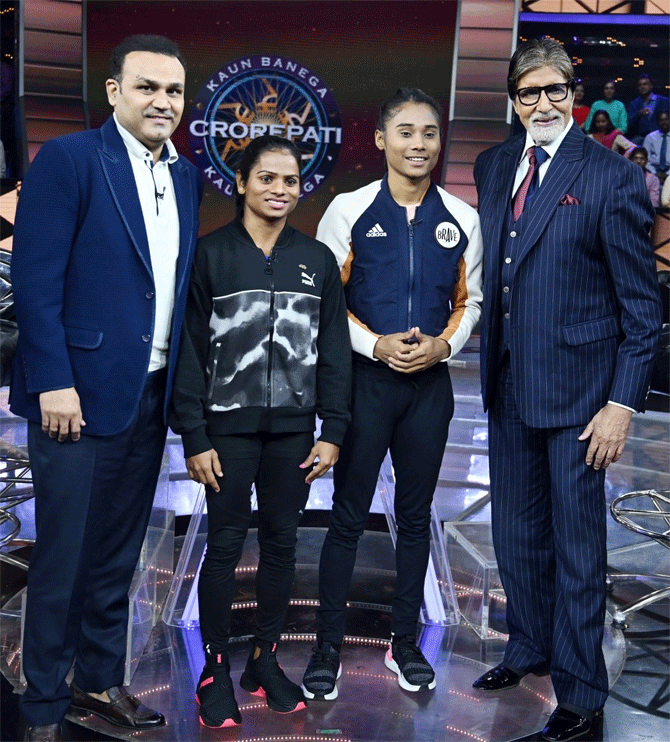 Somewhere, KBC has become a rallying point for middle-class dreams.
"As I said, it is most heartening to witness the boundless joy and happiness the winners express on their winnings!" Bachchan exclaims.
"The cheque given to them is a dream come true for them. They first begin to count the number of zeros that the amount carries. They have never in their lives seen money of this value. Life for them changes within the course of an hour or less.
"It is obviously an unbelievable moment for them.
"Fourteen years is a long time to be associated with it," says Bachchan. "With approximately 600 episodes that I have been involved in, it does seem like the enactment of a lifetime. But I have never felt the years go by."
"I feel as excited about meeting different contestants today as I did on day one.
"There are many contestants that come to the game show with great aspirations and expectations and if through the show and the game, we can give them an opportunity to become a game-changer in their life, it gives us great satisfaction," the superstar says.
For Bachchan, every contestant matters.
"The contestant that sits before me is the guest in my home. I would look upon them with the same care and attention that I would give to an invited visitor," he says.
"If you are working at providing compassion, there is obviously something wrong in your demeanour, upbringing and your ethics. That is my belief and nature. If it sounds pleasant enough, I am grateful and honoured."