'When I won Rs 1 crore, Amitabh Bachchan told my friends to find a girlfriend for me.'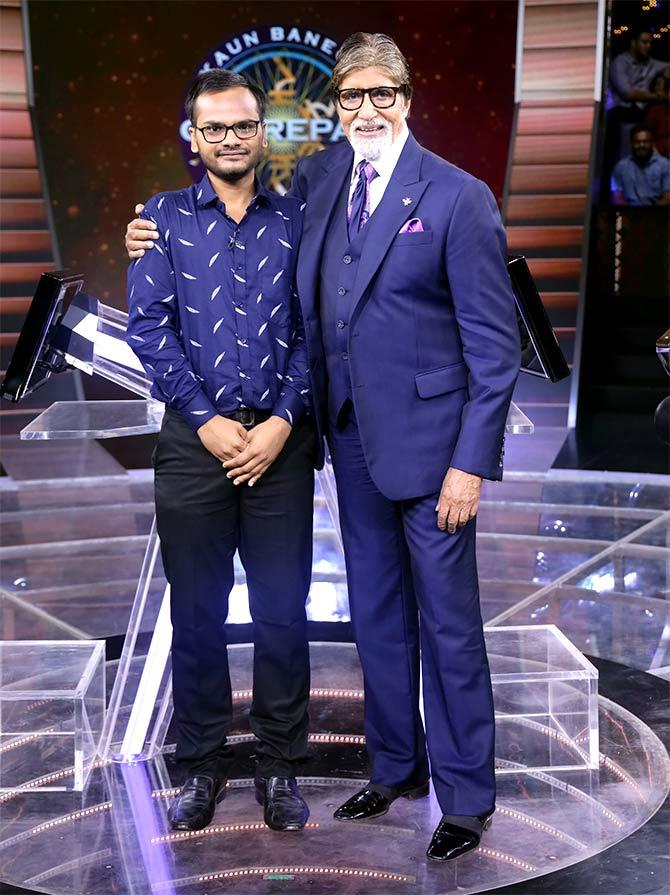 The 11th season of Kaun Banega Crorepati has got its first crorepati.
Sanoj Raj, 25, who hails from Bihar's Jehanabad district, is currently based in Delhi, preparing for his UPSC exams.
The IAS aspirant says KBC's winning amount belongs to his father.
Even thought he failed to answer the jackpot question correctly, missing the game's total prize money of Rs 7 crore, Sanoj is happy with his takeaway.
"I couldn't sleep the entire night thinking about this big moment in my life," he tells Rediff.com Contributor Rajul Hegde.
You are the first crorepati of KBC 11.
Yes. It is yet to sink in.
Winning the money through the game show is unbelievable and a unique experience.
Just moments ago, I was sitting, waiting for my turn on the hot seat, and then, I became the first crorepati of the season!
I couldn't sleep the entire night thinking about this big moment in my life.
How much did you prepare for KBC?
I did not prepare anything extra for this show, as I am already preparing for my IAS exams.
Since I have studied different topics, my knowledge helped me to win Rs 1 crore.
My news and current affairs is strong but mythology and religion is not that great.
I have very little knowledge about cricket, and had no clue about the cricket question.
That's why I decided to quit the game.
(The final question incidentally, was: Who was the Indian bowler off whom Australian legend Don Bradman got a single to reach his 100th first class century?)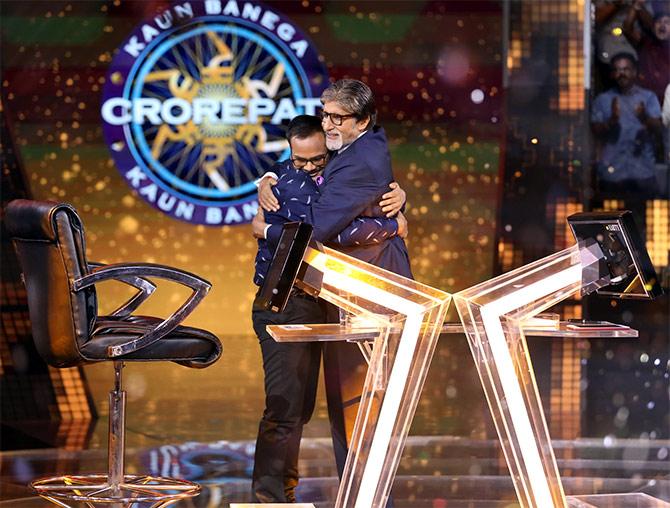 How was your overall experience?
I feel I played the game well; that too, in front of a personality like Amitabh Bachchan.
I have won the highest amount in this season and that makes me proud.
Meeting Amitabh Bachchan itself is an experience for many contestants on the show. How was your experience with him?
I look up to him as a role model.
He is also my favourite actor, besides Ayushmann Khurrana.
It was my dream to meet Mr Bachchan or even see him from a distance.
But I never got to meet him until I appeared on KBC.
This time, I saw him and spoke to him but the best part is that he spoke about me on the show.
He discussed my life and that was very special.
Initially, I was nervous but he made me comfortable and spoke to me as if he has known me for years.
Once you start playing the game, you tend to forget everything around you and focus on the game.
You picked Ayushmann Khurrana as your favourite actor too.
He is a simple and versatile actor.
He plays relatable characters with so much ease.
Most of his films are on different topics, and he has worked hard to be where he is now.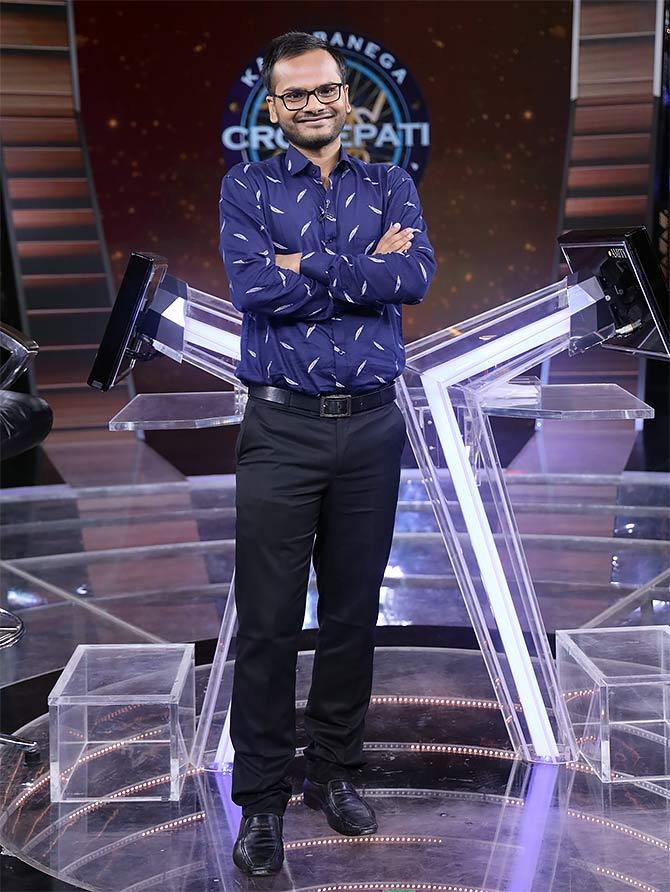 Have you always watched KBC?
Yes. KBC is a huge show in smaller towns because it imparts knowledge.
When I was 14-15 years old, I used to watch KBC and answer the questions.
Then I would calculate how much I would have won, if I was on the show.
I have been trying to get into KBC for the last eight years.
Finally, I got a call to come on the show this year.
What was the most memorable moment for you?
It was when Mr Bachchan announced my name for the hot seat.
And then, when I won Rs 1 crore, he told my friends to find a girlfriend for me (smiles).
Has this stint on KBC changed your life?
Yes. I was nobody until I appeared on KBC but now, people recognise me.
I went to a mall in Mumbai and people recognised and congratulated me.
Some even asked for selfies (smiles).
Did Amitabh Bachchan give you any advice on how to spend the winning amount?
He told me to invest the money wisely.
He also told me to focus on studies.
I want give my winning amount to my dad but will use a part of it to open a plant nursery.
How have the people in Jehanabad reacted to your win?
Everybody in my village is happy.
Students from the school I used to teach in have promised to watch the show with their families.
They have changed their display picture on social media to mine.
All the love and affection is gratifying.
The party will start when I go back to Jehanabad.