Just how well do Ajay Devgn's comedies fare?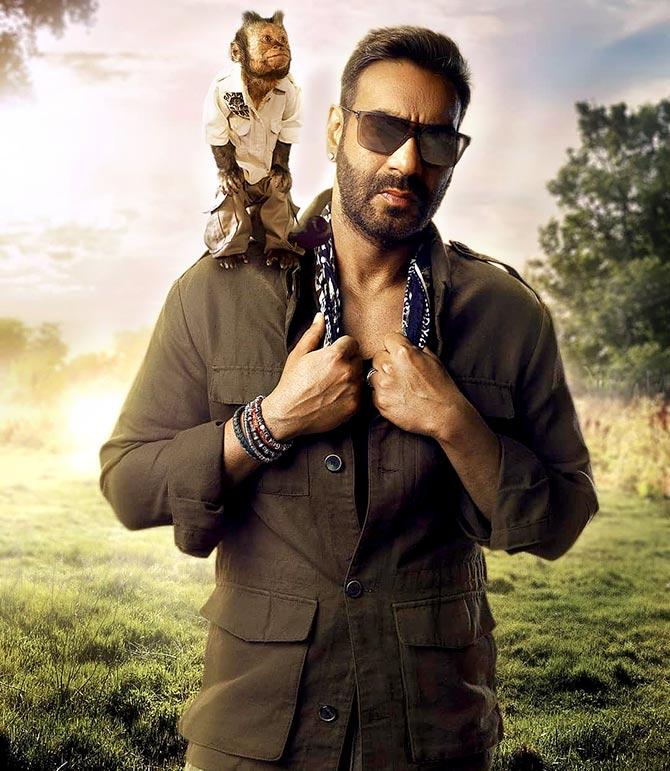 Ajay Devgn can be as hilarious as he is intense.
He brings on the laughs in his latest film, Total Dhamaal, a multi-starrer helmed by Indra Kumar.
The actor has done close to 100 films, but has seldom picked up comic roles. It was only after his collaboration with Rohit Shetty that he seemed comfortable with comedies.
But how well do his comedies fare?
Joginder Tuteja takes a closer look at Devgn's career and brings us the figures.
The Golmaal series
Box office collection: Golmaal: Rs 32 crore, Golmaal Returns: Rs 52 crore, Golmaal 3: Rs 106 crore, Golmaal Again: Rs 206 crore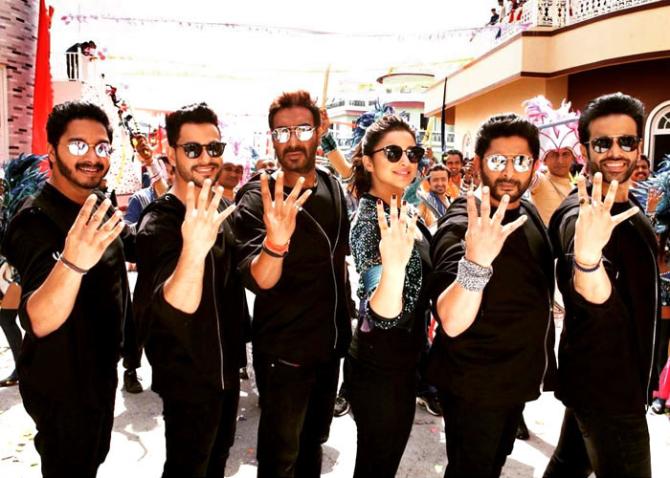 The box office collections say it all.
Every installment of the Golmaal series has done almost double the business as the previous ones.
So it comes as no surprise that the franchise is planning its fifth part soon.
When Rohit Shetty convinced Ajay to do Golmaal, no one knew their films would be among Bollywood's most popular comedy franchises.
Son of Sardaar
Box office collection: Rs 105 crore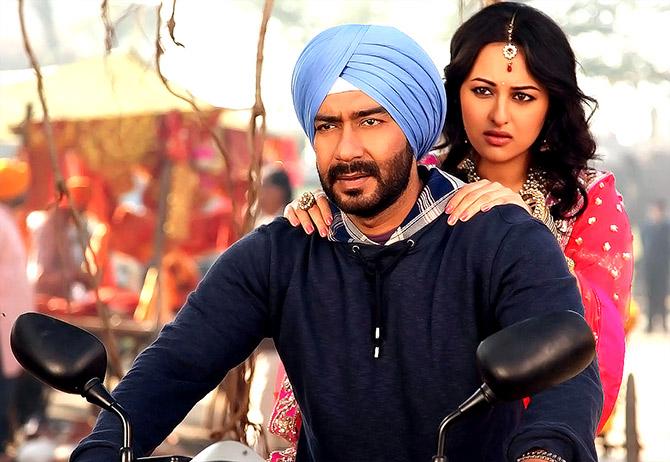 In this action-comedy entertainer, Ajay comes together with Sonakshi Sinha and Sanjay Dutt.
It's not an out-and-out comedy, but the film has a heavy dose of humour.
The film entered the Rs 100 crore club.
Bol Bachchan
Box office collection: Rs 103 crore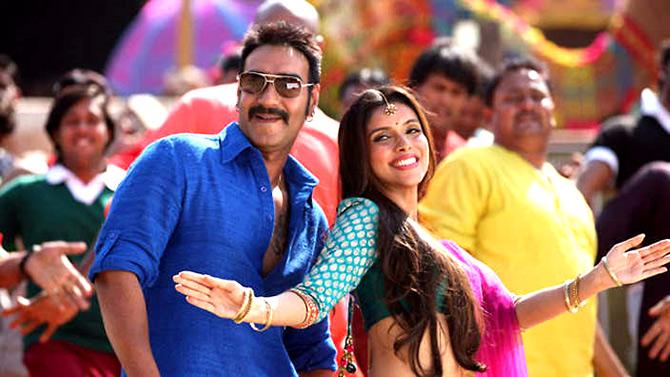 Ajay scored a century with Bol Bachchan though Abhishek Bachchan had all the funny lines.
A Rohit Shetty film, this one was an official remake of the Amol Palekar starrer Golmaal, where Devgn played the part originally enacted by Utpal Dutt.
Rascals
Box office collection: Rs 34 crore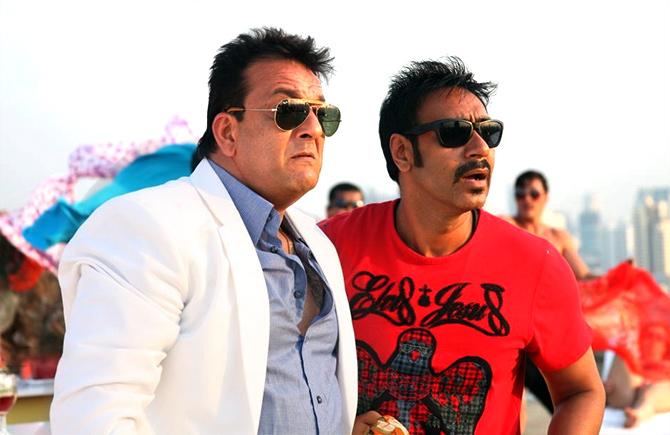 Devgn perhaps would not count Rascals among his memorable performances.
He paired up with Sanjay Dutt in this David Dhawan comedy which revolved around Kangana Ranaut.
Audiences didn't quite approve of the over-the-top humour and the film flopped.
Atithi Tum Kab Jaoge
Box office collection: Rs 32 crore
Devgn played it subtle in Atithi Tum Kab Jaoge, where he and his wife (Konkona Sensharma) had an unwelcome guest (Paresh Rawal) in their home.
The film was a decent success at the box office.
All The Best
Box office collection: Rs 42 crore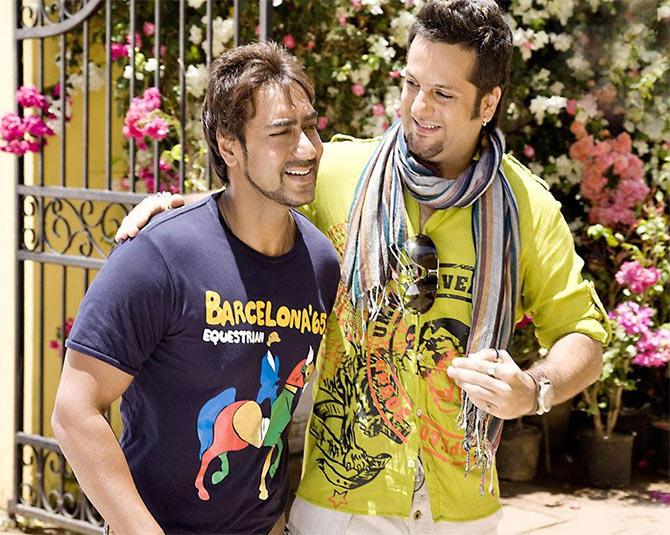 Yet another Rohit Shetty film, this one had Devgn with Sanjay Dutt and Fardeen Khan.
A fun flick and commercial success, it's surprising that All The Best did not weave a franchise around it.
Sunday
Box office collection: Rs 21 crore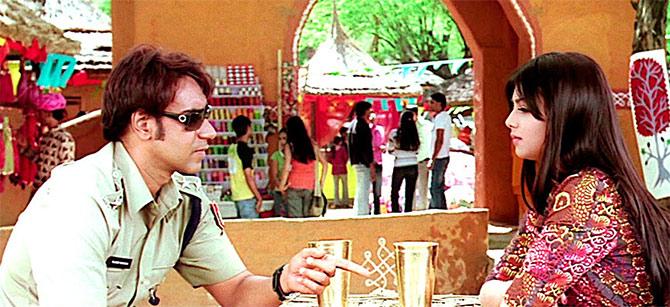 Close on the heels of Golmaal, Ajay and Rohit collaborated on Sunday, where Devgn took on an intense role and Arshad Warsi showed off his brilliant comedy.
It had an interesting plot where Ayesha Takia's character forgets all about a Sunday in her life. The film, unfortunately, didn't enjoy a shelf life.
Masti
Box office collection: Rs 21 crore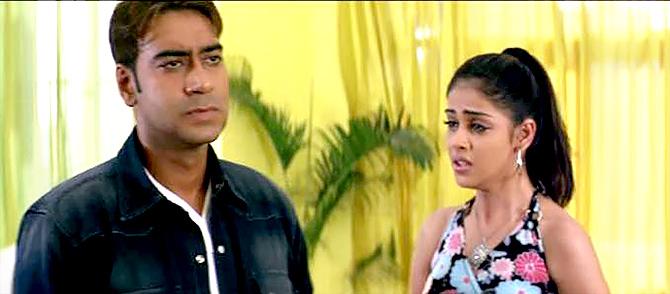 Riteish Deshmukh, Vivek Oberoi and Aftab Shivdasani come together in this Indra Kumar comedy about three husbands straying outside their marital lives, and finding comfort in the hot Lara Dutta.
Devgn played a key role in this comedy, which later had sequels.
Hum Kisi Se Kum Nahin
Box office collection: Rs 12 crore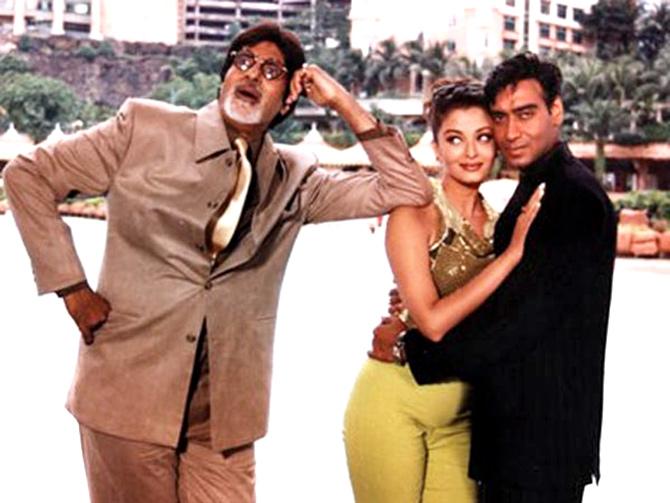 Yet another Devgn-Dutt combo, Hum Kisi Se Kum Nahin had the added attraction of Amitabh Bachchan and Aishwarya Rai before she became the Bachchan bahu.
Directed by David Dhawan, the film looked like a blockbuster in the making, but turned out to be a major flop.
Ishq
Box office collection: Rs 25 crore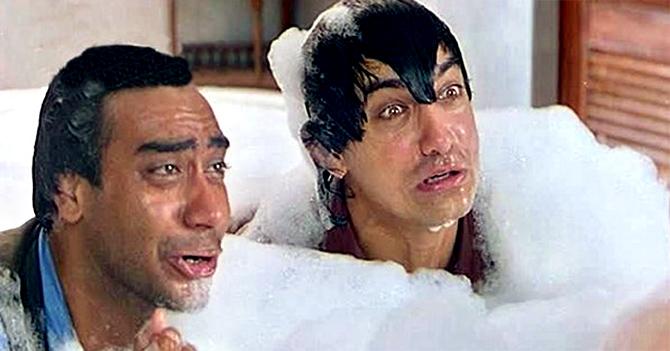 It took Devgn 6 years and 21 films to sign his first comedy, Ishq, in 1997.
And it was Indra Kumar who introduced Devgn to comedy.
It seems to come full circle as the actor and director get together in Total Dhamaal this week.