We are all blessed that Irrfan Khan has left us a treasure trove of his remarkable films.
The characters he played were real, believable.
We recognised them and they have stayed with us.
And so a fan I like to believe Irrfan Khan did not die, says Aseem Chhabra, the actor's biographer on Irrfan's first death anniversary.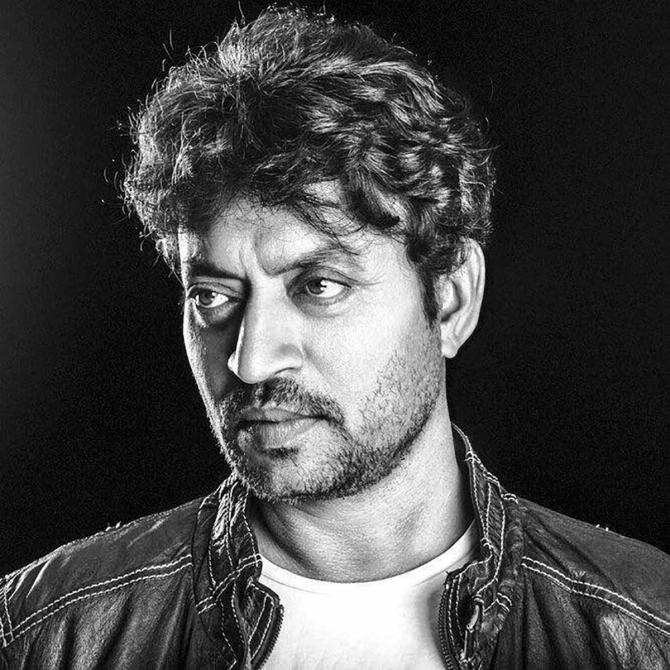 Irrfan Khan was not supposed to die. In the summer of 2018, I spoke to him on WhatsApp and told him I was working on a book about his life and his work. I also suggested that I would like to talk to him.
"I am not in the right space just now," he said. And I did not insist.
I did not want to burden him while he was in the middle of treatment in London.
But I also believe it was an unspoken promise that we would talk one day soon.
Meanwhile, he gave me contacts of a couple of people who he thought I should talk to.
One of those was his pre-National School of Drama friend Varun Gautam.
Even in those early days in Jaipur, Varun could sense that Irrfan was destined for greatness.
"Somehow I felt he would become a famous man," Varun told me.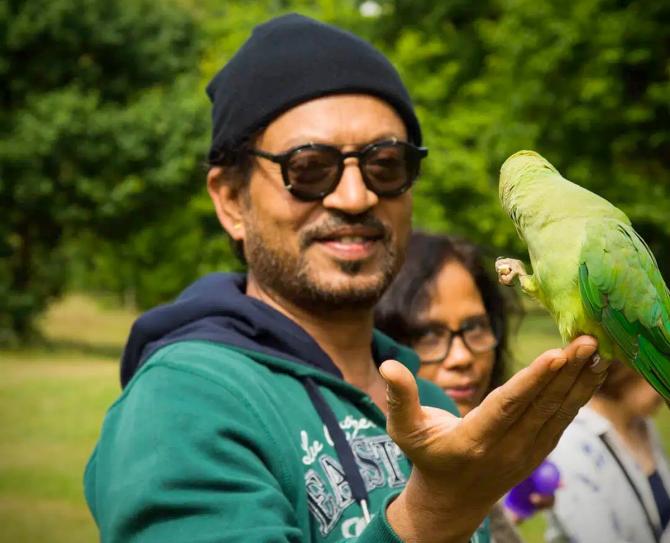 When Irrfan's cancer was first diagnosed, his wife Sutapa Sikdar called Varun.
During the conversation, she said to him, "You have always seen good things in his future. I hope nothing fatal will happen."
Varun responded by saying, "Even if the doctors are concerned, he will still be fine. I am confident that he will be okay."
In mid-2018 Mira Nair met Irrfan one afternoon in London at a cafe.
They were joined by a friend of Mira, who came on her bicycle. Irrfan rode on the bicycle around the block.
A year has gone by since we lost Irrfan and I still think about the man and his spirit, passion for life, playing cricket, flying kites and acting.
Every step of the way in his acting career, especially after he had become an established actor, he wanted to challenge himself, even try to reinvent himself.
I suppose he was afraid of getting bored and falling into a trap, similar to the one in the 1990s when he was stuck working on uninspired television shows.
'Kuch naya karte hain,' he would often say to his producer friend Shailja Kejriwal. And he would jump at the slightest chance of doing something different.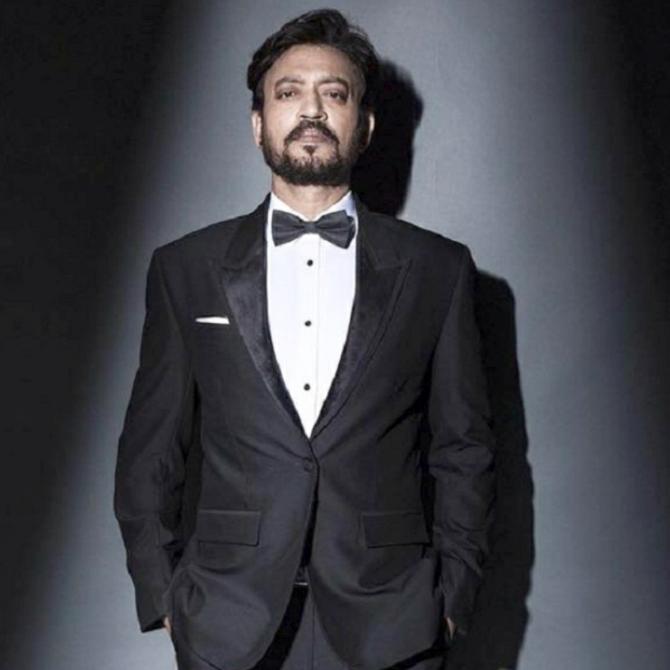 In 2015 when the All India Bakchod team along with film-maker Vasan Bala approached him to appear in a seven-minute video, a spoof of Bollywood party songs, he jumped at the idea.
He was so secure that he did not care about the outcome of the video Every Bollywood Party Song.
He just wanted to be a part of the process, to work with young creative voices. And he gave the team three days to shoot the video, in the midst of the promotional work he was doing for Piku.
Time and again he left his comfort zone in India and the Hindi film industry to act in Hollywood films, big franchise projects like The Amazing Spider Man, Jurassic World and Inferno. He also acted in Puzzle, a small indie set in New York City.
He also took a small role with no dialogues in Wes Anderson's The Darjeeling Limited because he wanted that experience.
Otherwise, he was already an established actor in India and there was no need for him to take such an insignificant role.
I miss the chance to seen Irrfan in new films, his presence on Twitter and Instagram where he sometimes would interact with journalists like myself.
But I feel blessed to have lived in the times when Irrfan was acting in amazing projects.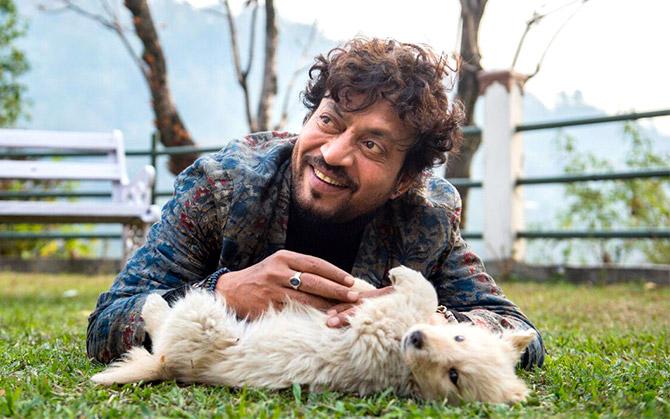 It was his curiosity that led him to accept one of the most challenging roles of his career -- In Treatment, the HBO series, where he appeared in six episodes.
It was one of his strongest performance, that of a Bengali widower who goes to a therapist (Gabriel Byrne) to deal with his depression.
That same curiosity and trust led him to accept Vishal Bhardwaj's invitation to play a small (although key) supporting role as Roahdaar in Haider.
And also he said yes to act as a Gujarati Jain diamond merchant in Mira Nair's seven-minute short Vegetarian Kosher, part of the anthology film New York, I Love You.
It was his commitment to good cinema that led him to take a 50% cut in his salary just so that his friend Tigmanshu Dhulia could finish Paan Singh Tomar.Both Irrfan and Tigmanshu won National Film Awards for that film.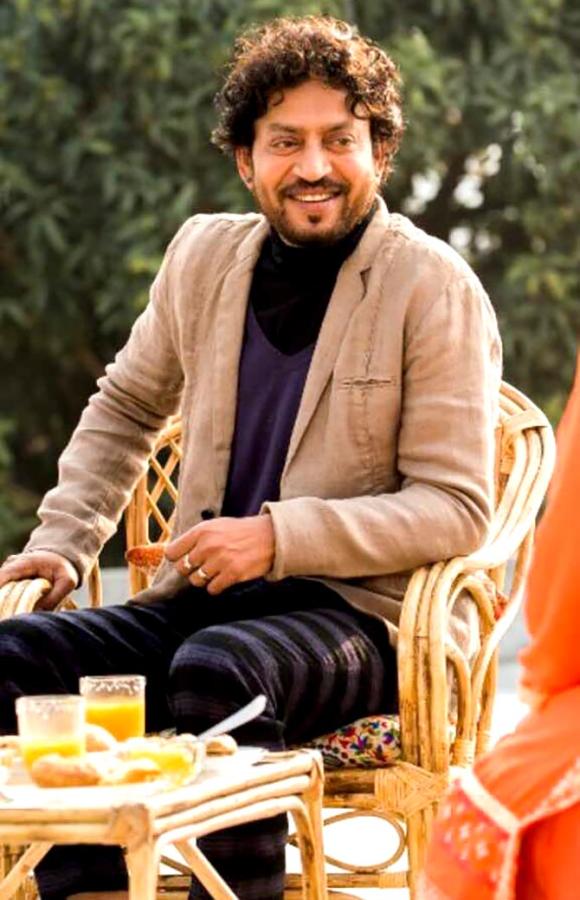 Irrfan will always be alive as Rana in Piku, where he often has that 'I can't believe what I am doing here' look as he sets out on a road trip with the father and daughter (Amitabh Bachchan and Deepika Padukone) who are constantly bickering.
And even though his character Ashoke Ganguli dies towards the end of The Namesake, Irrfan is so charming and romantic as he takes a walk with his wife Ashima (Tabu) in the garden surrounding Kolkata's Victoria Memorial.
His Saajan Fernandes in Ritesh Batra's Lunchbox is a lonely, middle-aged man. But I will always remember the smile on Irrfan's face when he reveals he has a girlfriend to Nawazuddin Siddiqui and his fiance. Only Irrfan could give that look of hope in Saajan's otherwise bleak life.
We are all blessed that Irrfan has left us a treasure trove of remarkable films that we can revisit after breaks.
The characters he played were real, believable. We recognised them and they have stayed with us.
We talk about them as if they are our neighbours, colleagues, friends.
And so a fan I like to believe Irrfan Khan did not die. I think of Varun Gautam's words and understand them differently now. That Irrfan is okay. He is still with us.
Feature Presentation: Rajesh Alva/Rediff.com