'I want to do films that people can connect with and they remember my work.'
The enormously talented Irrfan Khan never had any trouble achieving this target.
With his pronounced eyes, warm voice and a smile, alternating between simple and sly, the actor could convey diverse moods like humour, terror and ardour with lingering intensity.
From starting out on television working in mainstream Hollywood to juggling all kinds of Hindi films, the powerhouse created an independent slot for himself within the entertainment industry proving he's too good to be labelled or limited.
Irrfan's body of work is what every artist aspires for and whose glory will never be forgotten nor diminish.
Sukanya Verma salutes the late actor's spectacular cinematic legacy.
The Lunchbox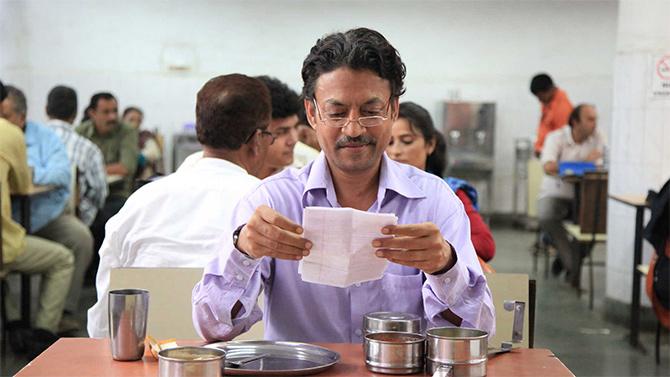 Irrfan's performance in The Lunchbox transcends the screen.
The accuracy and intimacy of his experiences whilst painting loneliness at its most haunting as well as the curiosity of a charming connection over a series of delicious dabbas highlights his unbelievable understanding of his art.
Piku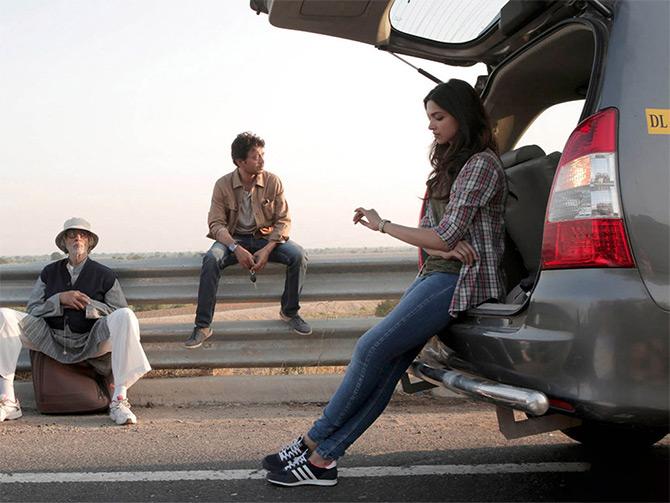 As the review states, Piku would be half the movie in his absence.
Irrfan's witty, perceptive runner of a cab company compelled to drive a cantankerous old man plagued by bowel issues and his exasperated daughter from Delhi to Kolkata lends Shoojit Sircar's uplifting road drama its indispensable light touch.
Haider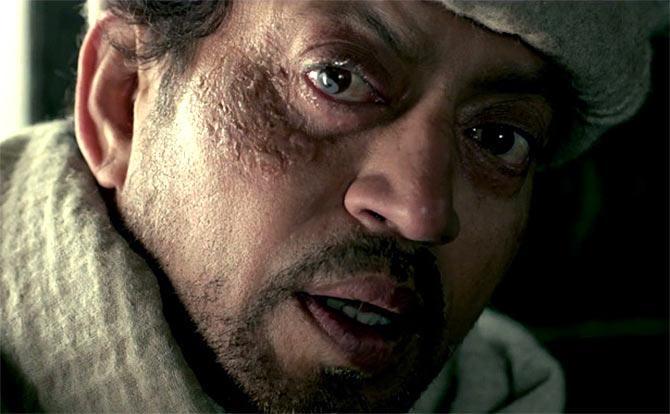 It's little more than a guest appearance, but what a glorious one at that.
Irrfan's badass entry ensuing in groovy drama and startling revelations as Roohdar is a shrewdly positioned character of Vishal Bhardwaj's crafty adaptation of Hamlet.
Hindi Medium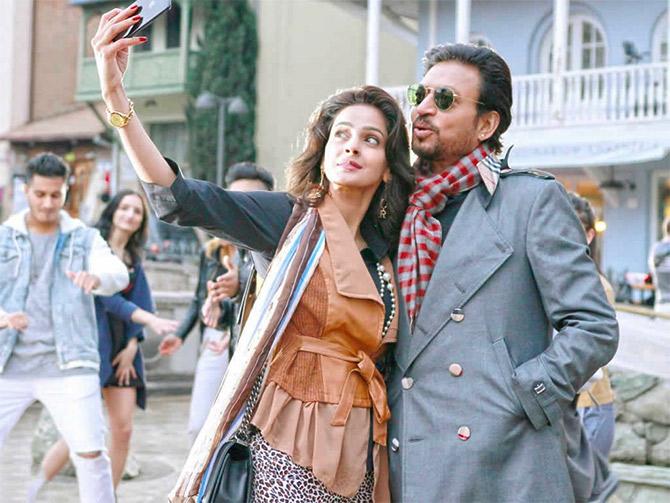 From charming sari seller to masquerading as super rich and promptly super poor, Irrfan goes through a staggering degree of contrivances in Hindi Medium.
Only he's so credible and pleasurable at the gig, regularly conveying what the script is struggling to convey AND better.
Talvar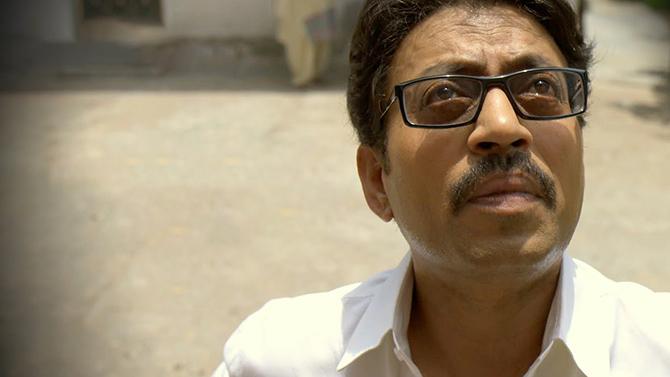 Master of commanding screen presence, Irrfan dives into Talvar's grim intrigue and layered crime to make sense of tampered evidences and skewed testimonies.
It's a highly nuanced delivery mirroring the methodical approach of his CBI officer and keeps the viewer riveted through and through.
Qarib Qarib Singlle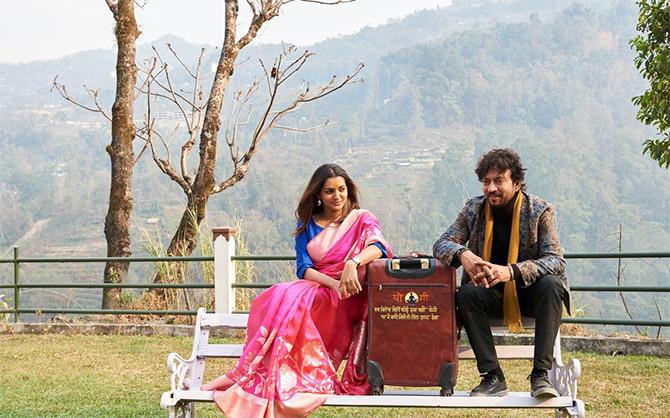 Tanuja Chandra's breezy confection about a pair of chalk and cheese adults meeting through a dating app benefits hugely from its leading actors's steady supply of charm.
Irrfan puts aside his towering intensity to slip under the skin of a chatty romantic with effortless panache.
Qissa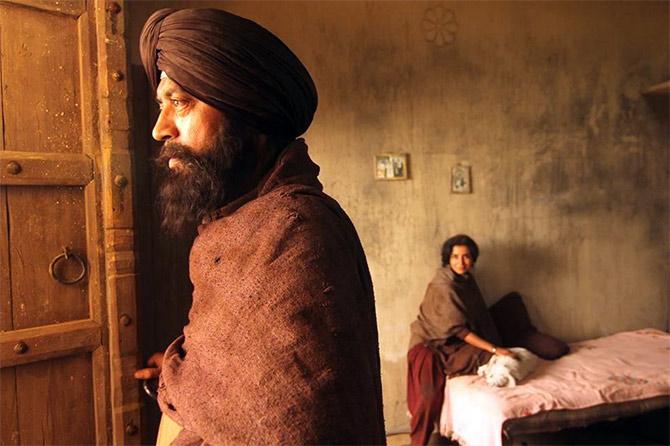 Set against the backdrop of Partition, Qissa is a stark look at gender fluidity.
As ever a solid Irrfan portrays a complex part of Umber Singh whose own suffering has only fortified his desire to identify his daughter as a son and raise him like a boy resulting in sexual and psychological turmoil.
Humanising such bizarreness once again underscores Irrfan's wealth of talent.
Saheb Biwi Aur Gangster Returns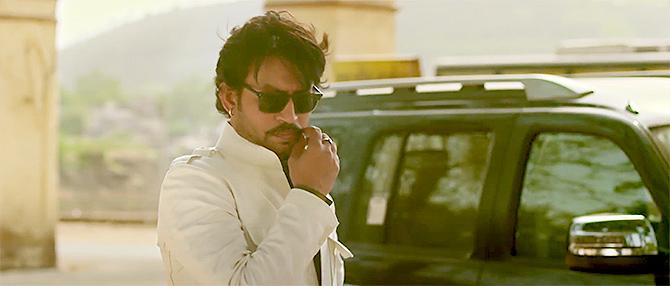 In Tigmanshu Dhulia's superior sequel, Irrfan plays crafty games among the blue-blooded, harbours an undisclosed agenda and enthrals you with his ghamasan dialoguebaazi.
Paan Singh Tomar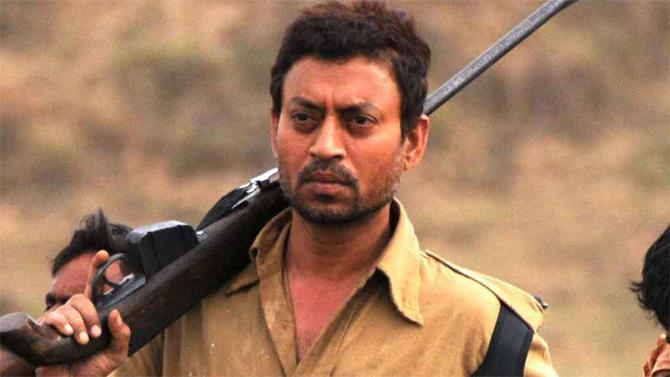 There's a good reason why the review of Paan Singh Tomar refers to Irrfan Khan as 'national treasure' and, it's no exaggeration. He won a National award for the same.
In this biopic based on a real-life athlete turned outlaw of the same name, Khan immerses himself physically and mentally to deliver a performance so impeccable, it never feels like acting.
7 Khoon Maaf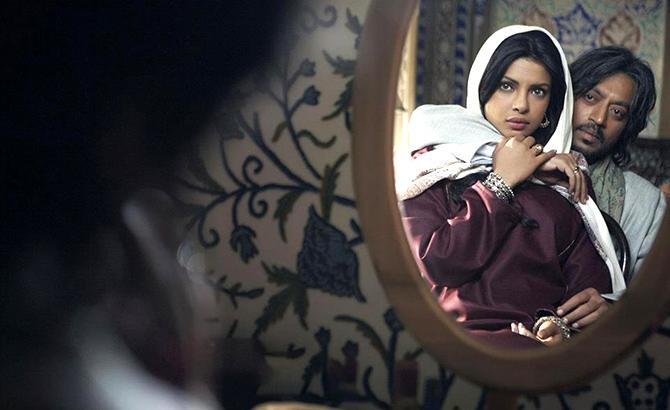 In 7 Khoon Maaf, Irrfan plays the third one in the long list of loony, wrong men Priyanka Chopra exchanges marital vows with.
Unbelievably tender during the day spewing Gulzar's exquisite poetry, he turns into an assaulting monster by night.
While most would have gone the loud route, Irrfan is an astonishing blend of subtle and creepy.
Yeh Saali Zindagi
Sudhir Mishra's fast-paced action thriller packs in wit, drama and several zany twists to keep the proceedings consistently engaging.
But it's Irrfan's contribution as the both smitten and sly Arun that lends Yeh Saali Zindagi that edgy vibe and some extra brownie points for awesomeness.
Billu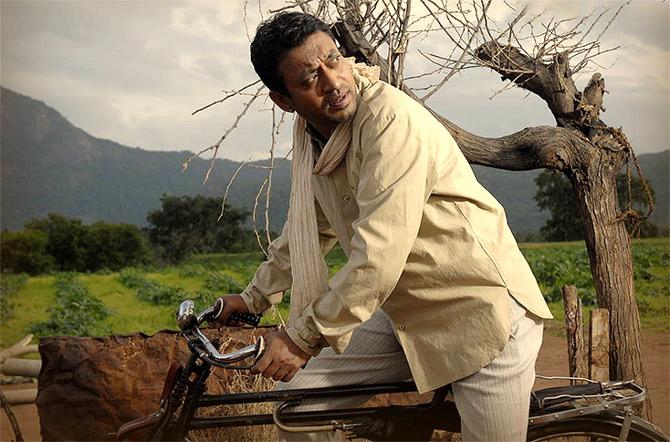 Overshadowed by the controversies over its title and the promotions featuring producer and guest actor Shah Rukh Khan shaking a leg with Kareena Kapoor, Deepika Padukone and Priyanka Chopra in three ditzy item numbers.
Billu's real soul and spirit, however, lies in Irrfan's dazzling turn as the sweet and simple village barber with a superstar friend.
Mumbai Meri Jaan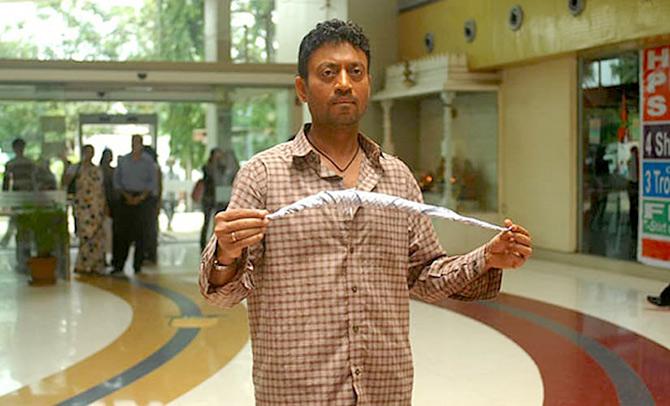 It's not a lengthy part but Irrfan, no surprise here, makes everyone sit up and take notice in the multi-narrative of Mumbai Meri Jaan.
With his keen understanding of Thomas, a irresponsible prankster who eventually mends his ways, Irrfan humanises a character one wouldn't care for otherwise.
Life In A...Metro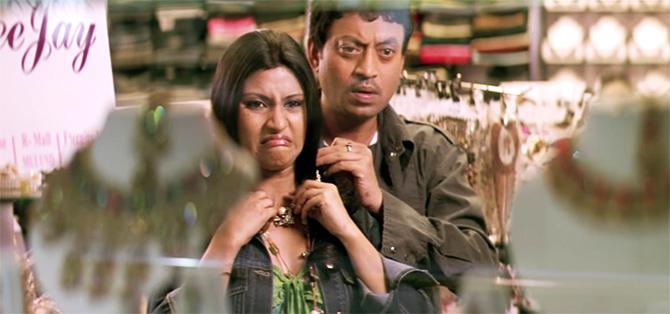 Irrfan is delightful as the unlikely match for Konkona Sen Sharma in Anurag Basu's Life In A... Metro starring a whole bunch of actors and their parallel plots.
It's the actor's disarming appeal and remarkable spontaneity as the bungling, lovable and practical Monty that makes everyone else in the film look pale in comparison.
The Namesake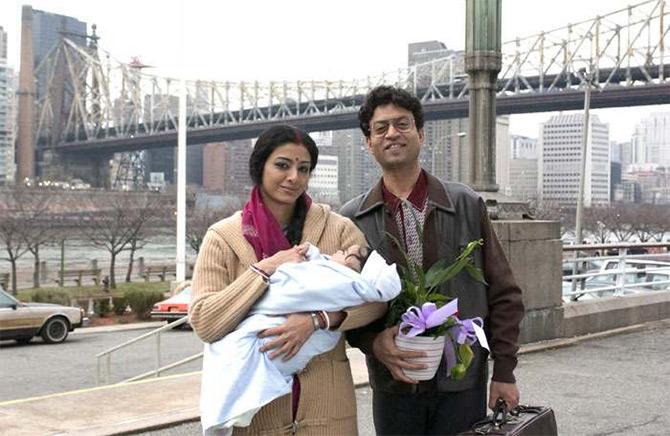 In Mira Nair's sublime adaptation of Jhumpa Lahiri's novel, he plays a mild-mannered immigrant who names his son Gogol after his favourite author, Nikolai Gogol.
Irrfan in The Namesake is just like the movies. He makes you smile. He makes you cry.
Maqbool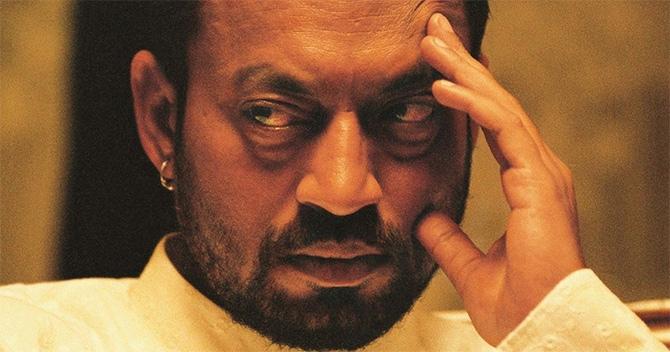 Playing the title role in Vishal Bhardwaj's adaptation of Macbeth allows Irrfan to show his true mettle.
His fall from loyal to betrayal and its impact on his guilty psyche wears such controlled starkness; it's hard to keep your eyes off the screen even for a split second.
Haasil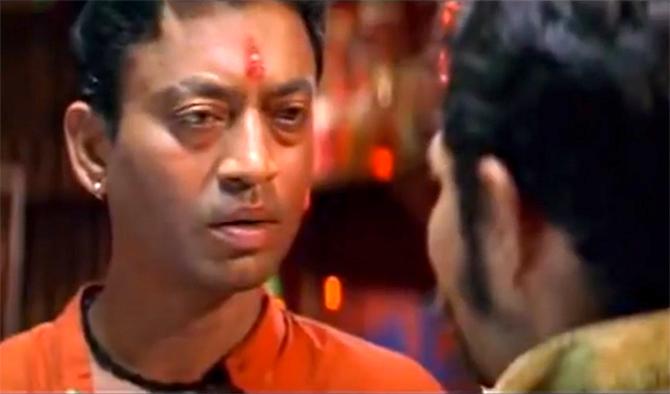 The unbeatable combination of Dhulia and Irrfan struck first with the shockingly under-rated Haasil.
Here, Irrfan hits you with his knock out delivery as a persuasive gang leader in college with political aspirations, deluding the oblivious hero (Jimmy Shergill), to promote his own objectives.
The Warrior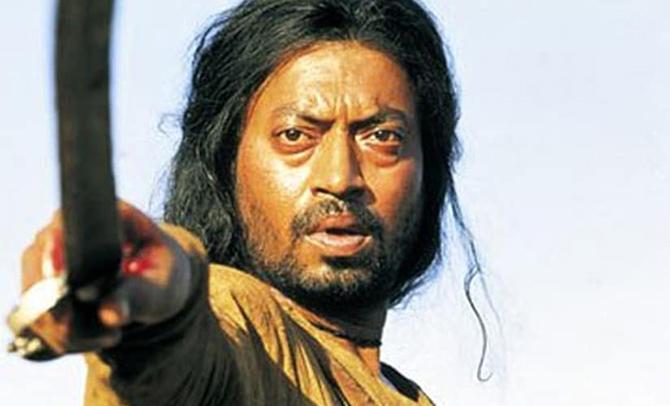 Although he had worked extensively on theatre and television before, Irrfan made a breakthrough with the international recognition of Asif Kapadia's The Warrior as a combatant who decides to give his violent lifestyle only to be pursued by his blood-thirsty master.
Although the UK's official entry for the Oscars in the Best Foreign Film category, the BAFTA winning-Warrior was denied selection for being in Hindi.
The rules have changed since.