'Since Piku, Irrfan seemed content in delighting us with his finesse than striking a nerve.'
'Now, why was this so?'
'Why did our No 1 soul-searching actor suddenly decide that he'd rather be a heart-warmer?'
'Did those journeys take too much out of him?' asks Sreehari Nair.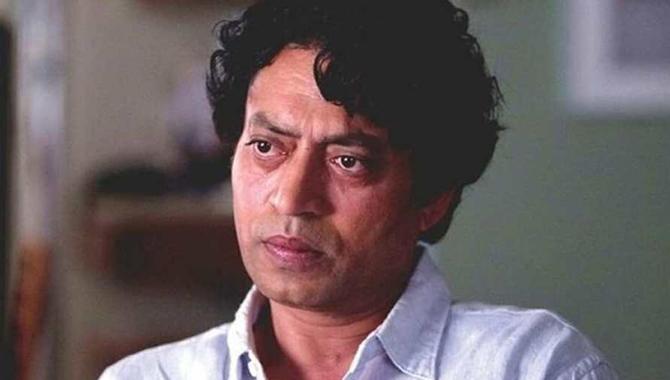 As an actor, Irrfan Khan did not wish to be 'understood too quickly', but in his death, he runs the risk of being 'understood too narrowly'.
Suddenly, Irrfan is everywhere.
He is on Hallmark Card-level analyses, where the larger question of what made him so great is reduced to a wholesale discussion about 'his eyes'.
He is on memes, with some random dialogue from his movie turned into his personal take on life and its brevity.
He is on black-and-white wisdom postcards, where he can be seen offering us Kahlil Gibran-like insights into what it means to be human.
He is on cartoon strips, commanding God (a bearded, balding God no less) to get cracking on a great script for his afterlife.
Expect merchandise to arrive soon, and I think Irrfan Khan on a Coffee Mug would be as much a marriage of convenience as Che Guevara on a T-Shirt.
Suddenly, the most unobtrusively affecting actor of our times seems like he is screaming for our attention!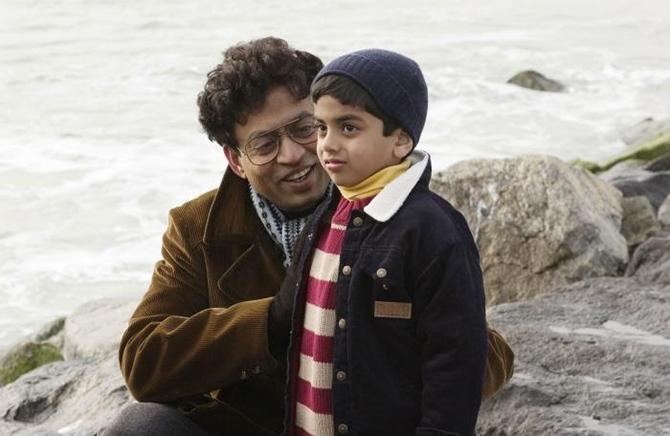 And while a good number of the tributes are indeed sincere, on the whole, this kitschification of Irrfan Khan feels odd because the notion that always came through in his performances was that he hated being pigeonholed into easy assimilations.
For film critics of my generation, and perhaps of a generation before mine, Irrfan was the first actor one had to wrestle with -- he prided on giving us moments for which we didn't yet have descriptions.
Most people don't realise this or maybe they don't remember this, but before Irrfan Khan came on the scene, the average Indian film critic was accustomed to describing an actor in terms of how he uttered his lines, or how he emoted for the camera. (The 'eyes' were even then a big point of discussion).
And here was Irrfan who preferred to exist, as much as he could, in the pre-verbal zone, in that zone where speech really didn't matter -- and his natural instinct was to not hog the frame, but to escape it.
The soft self-help writer may now be applauding him for having no godfathers; the truth is, in the matter of craft, Irrfan had no spiritual fathers either.
And films that understood the power of Irrfan's techne and those that exploited it well, started moving us in ways we weren't used to being moved.
How many close-ups does Irrfan get in The Namesake? Two?
How many scenes are there of him being utterly articulate? Three, perhaps?
Yet, by judiciously mixing this impressionistic approach with a moment or two of epiphany, Irrfan and Mira Nair create a character who suggests, not the grand, winged family men of the movies but actual ones -- those men who remain etched in our memories through their silent walking in and out of rooms, through the plume of cigarette smoke that always hung above their shoulders, through their anxious smiling for a photograph.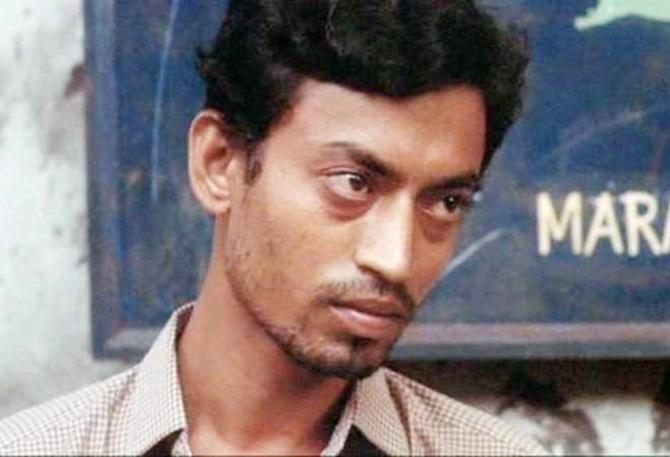 The shift, from actors who did most of the critic's work for the critic to an actor like Irrfan Khan, made us aware of the importance of inwardness in acting, of interiority.
Irrfan constructed characters out of faint threads of behaviour, but these threads were the consequence of him having swallowed worlds, whole. And as a critic, you knew he was making you work harder, because you could only feel your way through an Irrfan Khan performance, and to complete the experience, you had to write about it./p>
It used to be said of Picasso that he may have been a painter, but his true influence was on film-makers.
The claim can be made for Irrfan that as much as other actors, he helped a generation of movie reviewers find their vocabulary -- irony of ironies then, that this was an actor for whom words mattered not in the least!
But was he our Picasso?
That would be a headline-making thing to say, but an error of judgment ultimately because Picasso, after all, was out to alter the rules of proportion and depth. Irrfan Khan cared most about keeping things within the realm of possibility.
Picasso's was the art of distortion; Irrfan's was the art of preservation.
He wanted to draw from life, wanted to be interesting but without leaching out our sense of reality.
His waltz was the common experience raised to the level of a portrait; like Updike, he wanted to give the mundane its beautiful due.
The echoes in a glance, the beauty in a nod, the music in his slurred speech, in a stammer: he opened our senses (he was a sensuous actor, yes), but without displaying an ounce of self-love.
In the gloved hand that seems to go up almost involuntarily, to signal to his wife that he has 'forgotten his camera,' there is the chemistry of the hearth, the romance of a half-sentence.
In the over-conscious twirling of Raja Bhaiyya's moustache, there's the pain of true potential that has gone unrealised.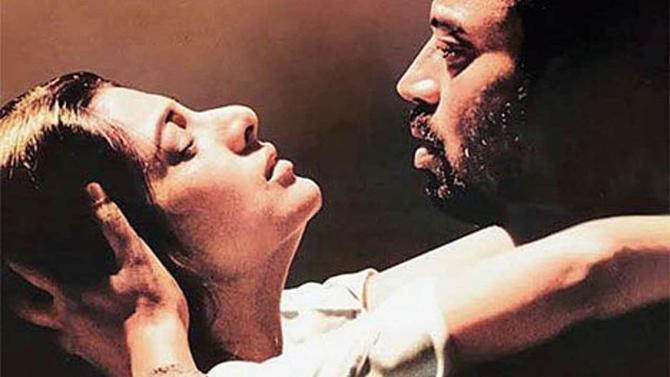 We are living in an age where works of art are judged on the basis of how strong their desire is for changing mindsets (all for that banal phrase 'reflecting the times') and here was an artist who was driven purely by an interest in people.
Irrfan didn't want to reflect the times, but reflect what was original in the most average-seeming person.
As portrayed by him, the scribe of Salaam Bombay was also an improv comedian, and the goon of Haasil, a failed poet.
I have a feeling that his political beliefs were rather well-set. But then, he wasn't going to diminish his characters's individuality and their range of meaning in order to peddle his own beliefs.
In an article I read about his best scenes, there was a mention of that bit from Maqbool where he play-acts love, while Tabu points a revolver at him. Conveniently left out of that description was the scene's most stinging part -- his slapping of her, after she hands him back the revolver.
On the Anti-Kabir-Singh-Pro-Thappad scale, that slap may offend you.
But there's another scale reserved for great artists, and when measured against this scale, you can sense genuine erotic power in that slap, both in the way Irrfan delivers it, and in the way Tabu accepts it, and together they create a moment that speaks of the tragedy of love -- and it makes whatever your ideology is, or whatever your little social or political project is, seem tamer in comparison.
The man was out to question the very fundamentals of how an Indian critic responded to screen actors; and those who couldn't respond intuitively, imaginatively were destined to fall behind the curve.
The feeling that went into his every shot, the ambitious movie reviewer could then apply to her each sentence and make it sing better.
This is why, to many of us disoriented, directionless spirits, ones who come alive briefly when a moment of true artistic genius inspires us to take to our pens, the death of Irrfan Khan -- the inadvertent pioneer in India of the Art for Art's Sake movement -- feels like the death of a generation.
I have no doubt that this present kitschification of Irrfan Khan will in due course give way to serious 'Irrfano-latry.' And proof of this are the initial performances, which, when viewed now, embody or project something boldly different from what was back then considered realistic acting.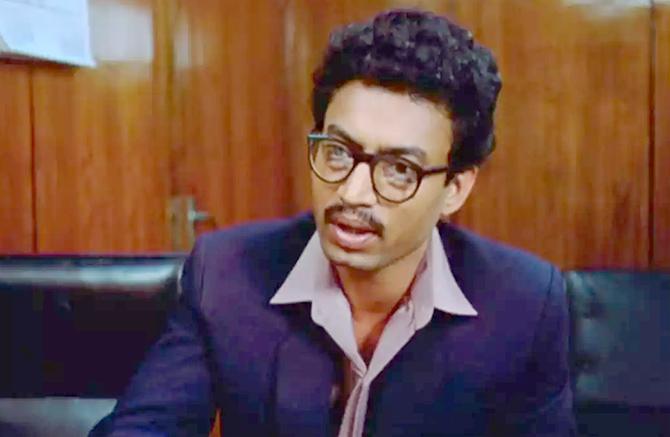 Upon revisiting Ek Doctor Ki Maut recently, I found Pankaj Kapur's lead act to be a lesson in routine idealism.
On the other hand, Irrfan's performance as the supportive journalist didn't just stir an intense reaction in me; the practicality he brought to the role also seemed to provide a beautiful counterpoint to Kapur's blubbering sincerity.
Irrfan as Amulya in Tapan Sinha's film is the perfect medicine for those who suffer from the perception that he was stiff starting out. That performance was his bugle before the storm, an early protest against using hackneyed, middlebrow standards of showmanship to evaluate a style of acting that was less brassy, but more emotionally charged.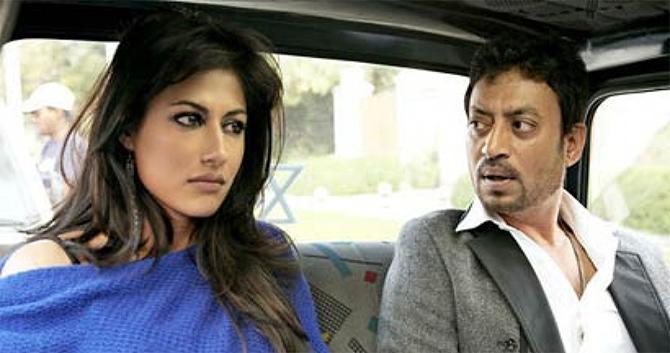 Irrfan, in my opinion, arrived on our screens fully formed, and any actor with such a powerful, consistent sense of himself, is bound to be vulnerable on the question of his range.
'Whatever the role, he was always Irrfan Khan' is a statement I foresee making a repeat appearance on forums and tribute Web sites, once the candles on his grave have burned out.
I expect Daniel-Day-Lewis's name to be cited on such occasions, and the point made that Day-Lewis was the author of at least a dozen distinct personages and personalities.
And yet, the fact that he could be as affecting as Daniel-Day-Lewis, but without the whole paraphernalia was precisely Irrfan's greatness -- that his immense interest in people didn't culminate in his reaching out for prosthetics and get-ups, or striving for overt physical transformations; that he was a master at exploring the nooks and corners of a single consciousness, at discovering its hideouts and its secret pathways.
His characters in Yeh Saali Zindagi and Life In A... Metro may belong to the same colony of displaced souls -- but Monty who trusts love to find a way, and Arun who loves while continuing to believe that love is the most corrosive of emotions, are two people who don't read the same literature.
Uday Rathod of Rog and Ashwin Kumar of Talvar may be wasting themselves at the same psychic bar -- but to know them intimately is to see that there is a difference in the moral centre, of someone with a tendency to romanticize suicide, and someone who believes that your soul can die before you do.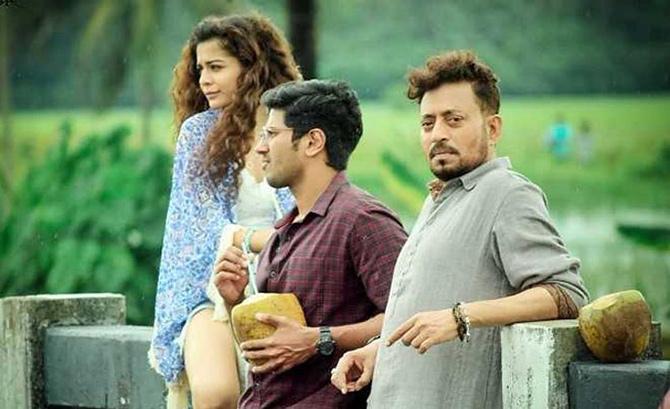 For all of Daniel-Day-Lewis's brilliance, it can be argued that his great roles are, in their very conceptions, far apart.
But the ability of an actor to give his characters shadings, when these characters are separated from one another by only a few degrees, is proof that you are looking at someone who has journeyed deep into the swamp of his own consciousness.
But did he go too deep, too early?
Is that why Irrfan Khan, arguably the first Indian actor who suggested true tragic force (but without lapsing into self-pity, like some of our big names), was, since Piku, only doing lightweight roles?
Since 2015, Irrfan seemed content in delighting us with his finesse than striking a nerve.
Now, why was this so?
Why did our No 1 soul-searching actor suddenly decide that he'd rather be a heart-warmer?
Did those journeys take too much out of him?
Were the lighter roles his way of telling us that he wasn't interested in going to those dark places anymore?
Or, were Karwan, Hindi Medium, Jazbaa, and Qarib Qarib Singlle (the only Irrfan Khan performance that didn't work for me) his takes on the nature of celebrity -- a result of his having intuited that he had an image now, and could now play off that image?
Yet again, Irrfan Khan has left me with no definite answers, but a series of questions, delicately posed.
As in his great roles, so also in his passing, he continues to make the critic work harder.