Aseem Chhabra picks Indian and other South Asian gems at the Toronto International Film Festival.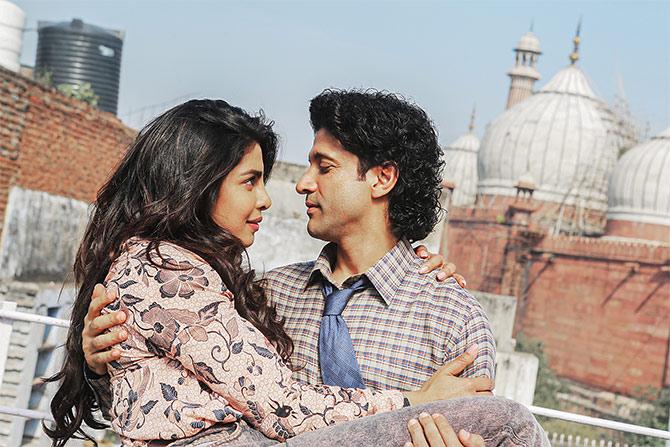 Priyanka Chopra was last seen in a Hindi film in 2016.
In the three-and-a-half years since then, Chopra has done a lot of things, including three supporting roles in American films and the ABC network show Quantico. She even got married last year.
Now, Chopra is back with one of her strongest Hindi film performances in The Sky is Pink, which premieres at the Toronto International Film Festival.
Directed by Shonali Bose (her first two films Amu and Margarita, With a Straw both played at TIFF) and co-starring Farhan Akhtar and Zaira Wasim, The Sky is Pink is a true story of a couple Aditi and Niren Chaudhary, whose daughter Aisha (Wasim) was born with an immunity deficiency and given only a few years to live.
The parents put together their resources, and with support from friends and strangers and took Aisha to London for treatment. Aisha lived until the age of 17, became an author and a motivational speaker.
A moving story, The Sky is Pink is an ensemble piece, but it largely works because of Chopra's turn as a mother, who will go to any length to save her child.
It is amazing to see Chopra shed the Bollywood mannerisms (she had already started the process with Dil Dhadakne Do), which she had acquired in all the years working in mainstream Hindi films.
The Sky is Pink is one of the four Indian films playing at TIFF this year.
Animator and actress Gitanjali Rao brings her first full-length animation film Bombay Rose, a lovingly hand-painted 2D drama to the festival.
One of Rao's short animation films, Printed Rainbow, played at Cannes in 2006 and won the Best Short Film award in the Critics Week section.
Last year, she surprised many with her heartbreaking performance as Professor Vidya Iyer in Shoojit Sircar's October.
Bombay Rose is Rao's homage to her beloved city, its cultural, social and religious tapestry (the film features Hindu, Muslim and Catholic characters).
It is also packed with nostalgia, especially touching on old Hindi films.
I wish the script had been a bit stronger, but still, it's a lovely film to watch.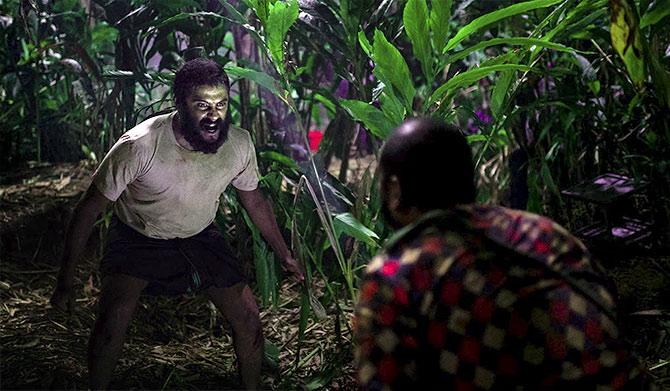 The other two Indian films at TIFF are in Malayalam, a clear sign that some of the best Indian films are being made in Kerala.
Lijo Jose Pellissery first caught the attention of festival programmers and journalists outside Kerala with his explosive film Angamaly Diaries in 2017. He followed it up the next year with Ee. Ma. Yau.
Like the last two films, Jallikattu is packed with a large cast of characters, many speaking parts, and crowd scenes that move so smoothly.
It must take a lot of rehearsal, but Pellissery's camera dances amidst the crowds rather effortlessly.
Pellissery once again works with cameraman Gireesh Gangadharan, who shot the iconic 10-minute long, single-shot ending sequence in Angamaly Diaries.
Jallikattu is thematically influenced by the tradition practiced in Tamil Nadu, where a bull is released in a public space with several men trying to control the animal.
In Pellissery's film, a buffalo has to be killed for its meat, but it manages to escape first in the village and then in the neighbouring forest, even as hundreds of villagers hunt for it through the night.
A powerful film, Jallikattu ultimately becomes an exploration of who is the real beast.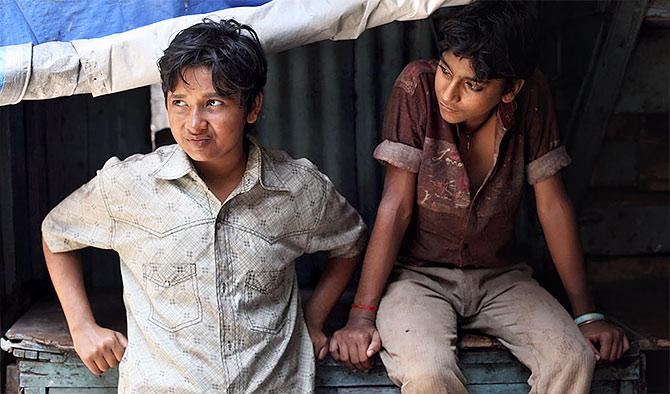 Film-maker Geetu Mohandas (her feature Liar's Dice was India's official entry to the Oscars in 2015) has brought her drama Moothon (The Elder One), a story of two brothers and a life of crime in Mumbai.
The film's Hindi dialogues are written by its producer Anurag Kashyap, who has long collaborated with Mohandas's cinematographer husband Rajeev Ravi.
There is more India and South Asia represented at the TIFF.
American documentary film-maker Eva Orner showed her film, Bikram: Yogi, Guru, Predator -- the story of Bikram Choudhury, the hot yoga pioneer in the US, who fled to India in 2016 to escape prosecution related to sexual harassment charges.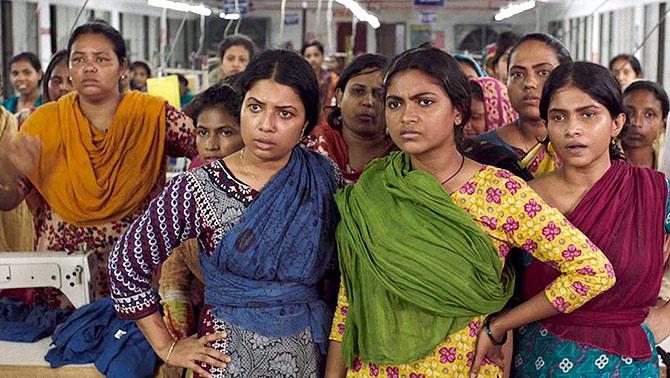 TIFF has also programmed films from Bangladesh.
Bangladeshi film-maker Rubaiyat Hossain's film Made in Bangladesh is an effective drama about a garment factor worker in Dhaka and her co-workers's attempts to unionise so as to improve their working conditions.
As a companion piece, TIFF also programmed prolific British film-maker Michael Winterbottom's Greed, in which a rich billionaire's life is contrasted with that of garment workers in Bangladesh, who toil hard to make him wealthy.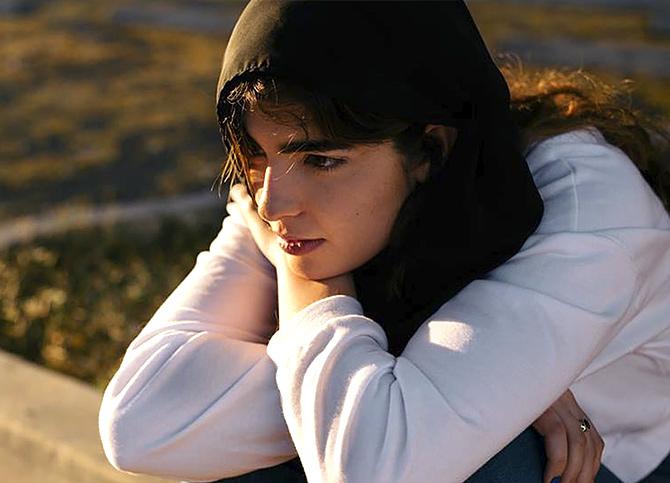 Pakistani American film Hala did not measure up to TIFF standards.
Minhal Baig's story about a high school girl with strict Muslims parents and a white boyfriend does not have an original ring to it.
The story has been told with more impact by the Pakistani Norwegian film-maker Iram Haq (her two films What Will People Say and I Am Yours have played at TIFF before).
Hala is worth noting for the impressive lead performance by the Indian Australian actress, Geraldine Viswanathan.