'Blurred past evaporating from teardrops, Unending dreams carving an arc of smile, and a fleeting life, negotiating between the two...'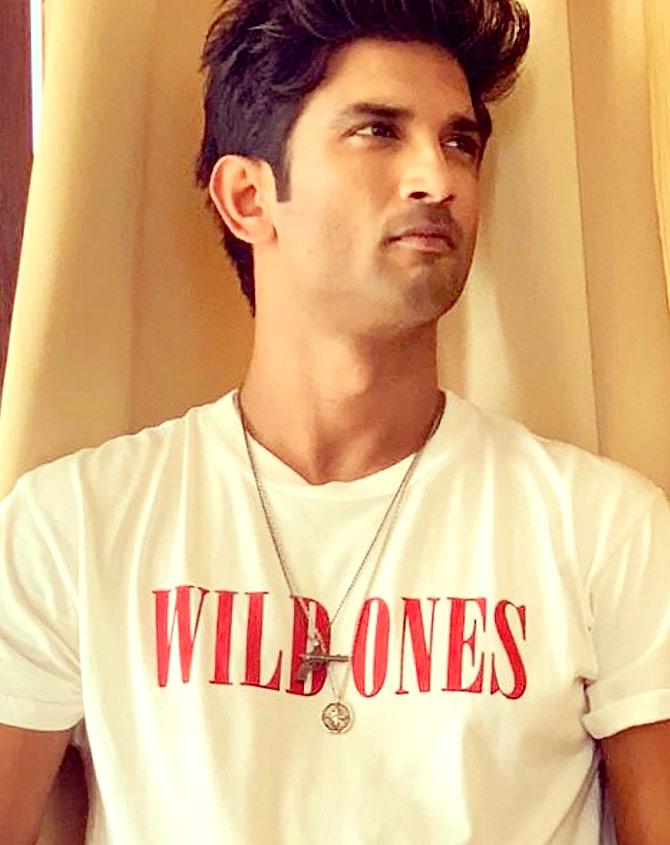 After making his mark in television, Sushant Singh Rajput made his debut in Bollywood in Abhishek Kapoor's Kai Po Che in 2013.
In 2016, Sushant delivered the biggest hit of his career, MS Dhoni: The Untold Story and proved his mettle as a silver screen star.
But movies weren't the only thing that kept Sushant busy.
From learning guitar to playing tennis, the 34 year old loved to try out new things.
Namrata Thakker takes a look at his life through his Instagram feed.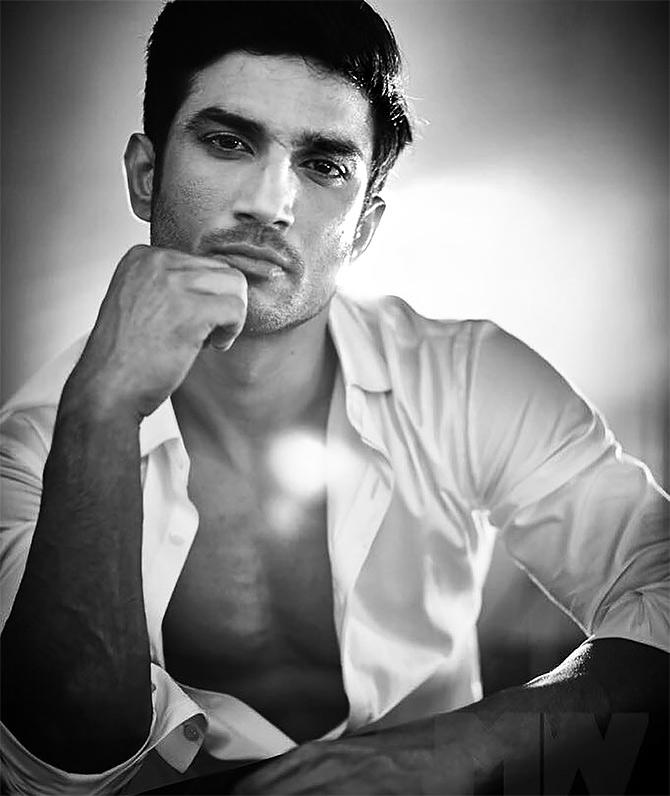 In April, Sushant shared this picture and wrote, 'Almost anybody can learn to think or believe or know, but not a single human being can be taught to feel. Why? Because whenever you think or you believe or you know, you're a lot of other people: but the moment you feel, you're nobody-but-yourself.
'To be nobody-but-yourself -- in a world which is doing its best, night and day, to make you everybody else -- means to fight the hardest battle which any human being can fight; and never stop fighting.'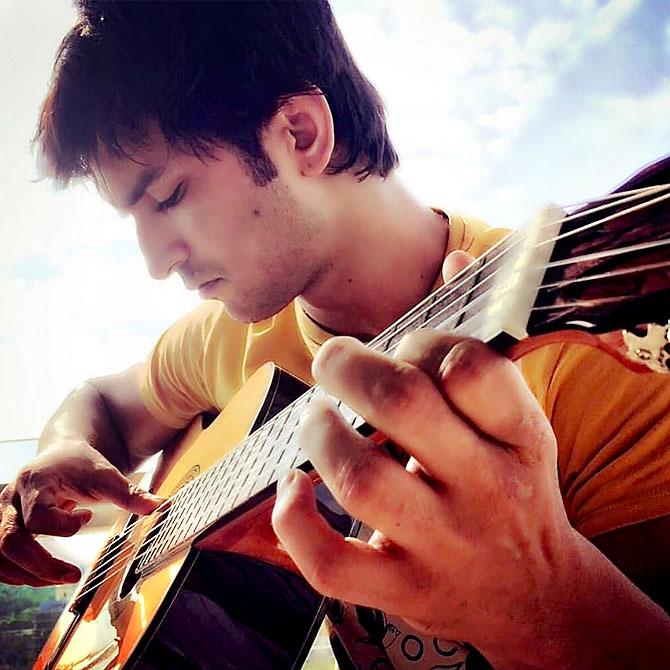 Playing the guitar like a pro.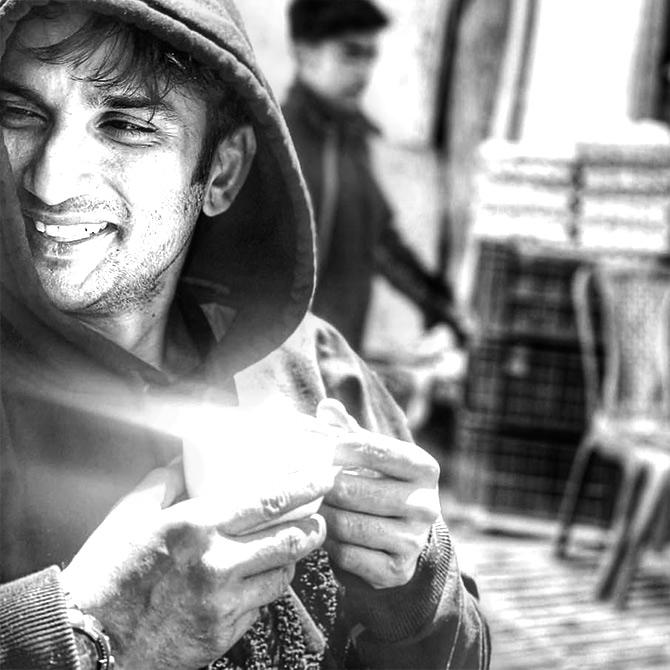 'Holographic narratives, pictures & the storyteller #selfmusing.'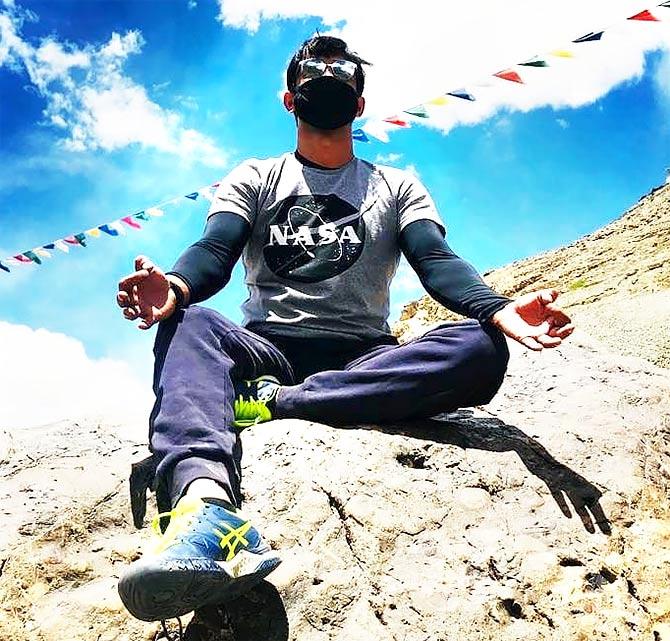 Meditating amidst the mountains.
Last June, Sushant headed to NASA to prep for his film, Chanda Mama Door Ke.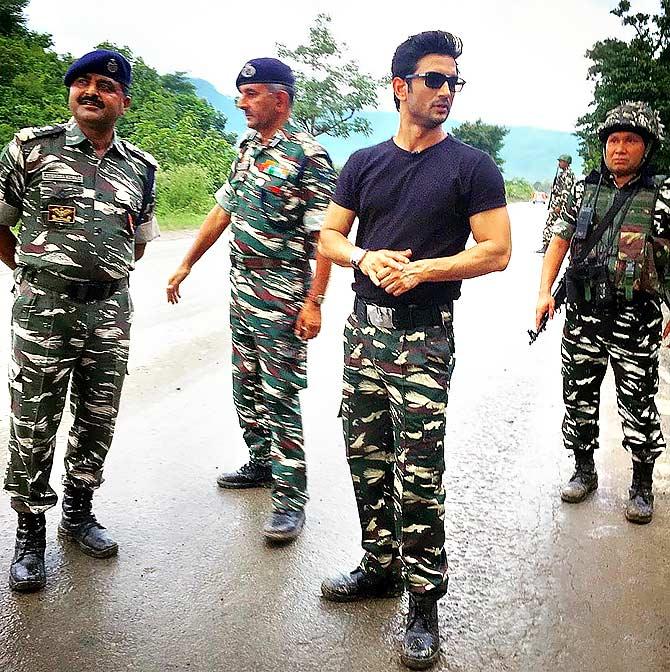 The Chhichhore actor visits a CRPF base in Manipur.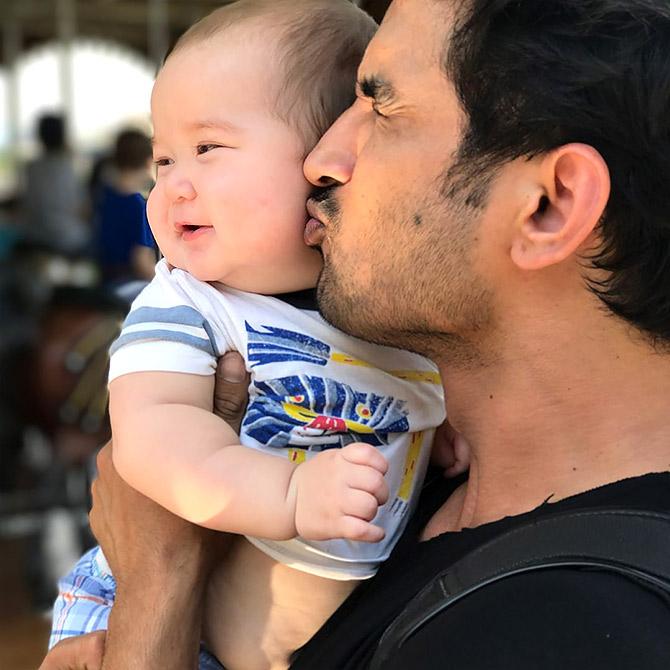 And here's Sushant enjoying a holiday in New York in the most adorable way possible!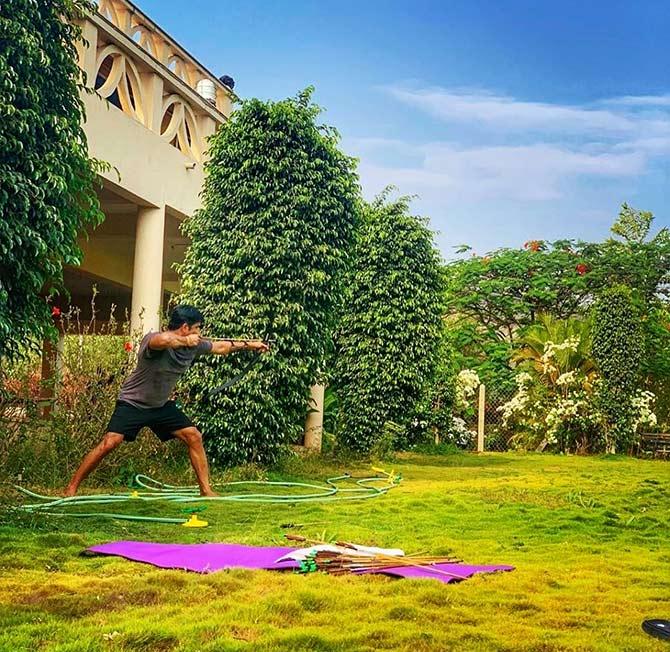 Trying to perfect his archery game, Sushant writes, 'Perfection resides in the 'next' repetition. Passion lies in the 'present' one.'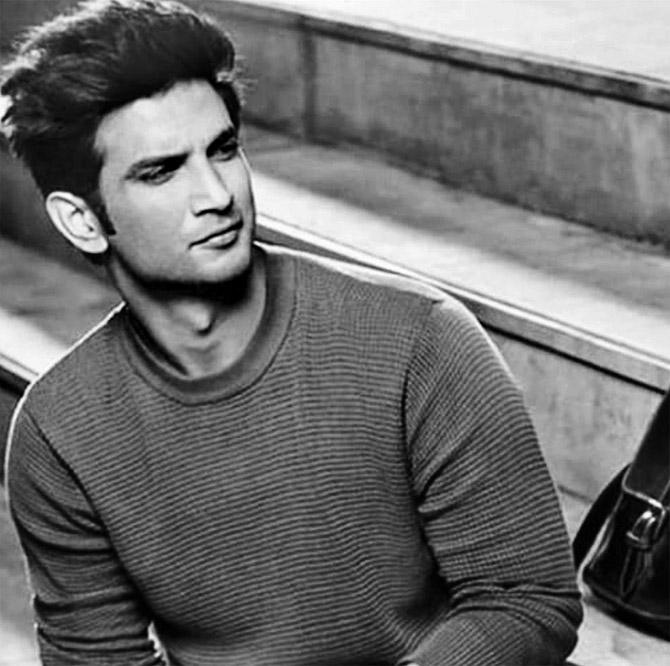 Another beautiful picture with a meaningful caption, 'And now when I think of it perhaps I must always be right about it after all I was always slightly older than what I always wanted to be and just a tad younger than what I already and always was.'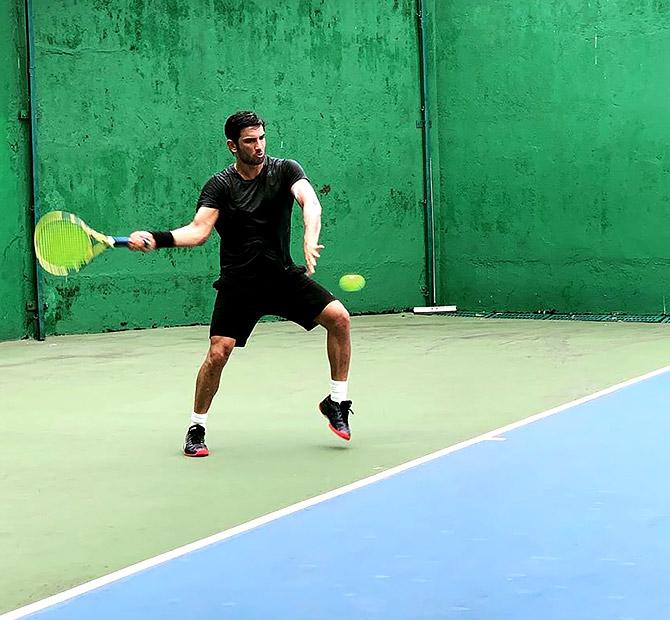 That's how Sushant loved spending his Sundays -- playing tennis and watching hardcore horror flicks.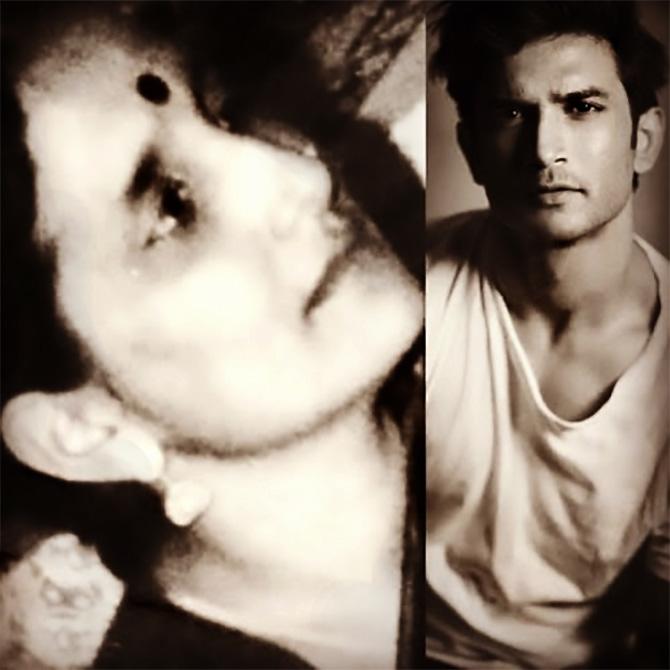 Sushant's last post on Instagram was on June 3 -- it was a picture of himself with her mother.
He writes, 'Blurred past evaporating from teardrops, Unending dreams carving an arc of smile, and a fleeting life, negotiating between the two...#माँ.'
Photographs: Kind courtesy Sushant Singh Rajput/Instagram