Introduced as one of the most beautiful women in the world ever since she has existed in media memory, Aishwarya Rai Bachchan's picture perfect presence has dazzled film-makers, fashion designers and photographers for over two decades.
Like a true clothes horse, the actress has set several trends in style, no wonder all her Cannes outings have red carpet experts fired up across the globe.
Designer's delight, director's dream, Ash has sported quite a few gorgeous numbers on screen.
On her 47th birthday on November 1, Sukanya Verma showcases 15 of her most memorable silver screen costumes.
Hum Dil De Chuke Sanam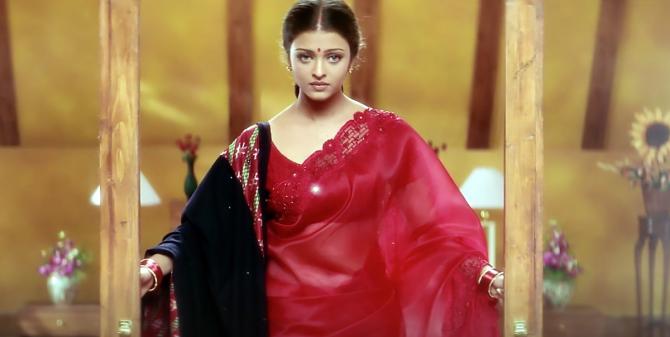 Sanjay Leela Bhansali doesn't direct his movies as much as he designs them. Who can forget Ash's stunning avatar in a red mirrorwork sari paired with a black Kutch embroidery shawl in the title song and melodramatic climax of the 1999 love triangle?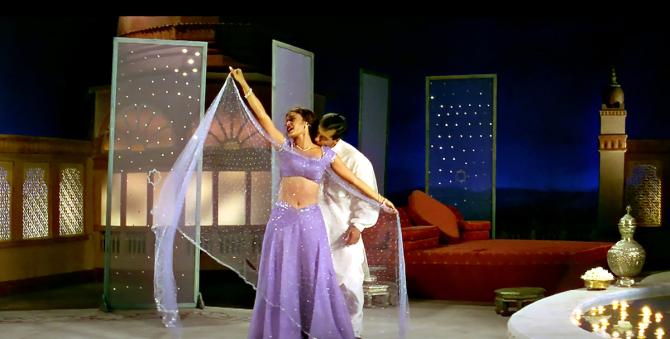 Every single outfit is a beauty, but the lavender-hued, crystal embellished lehenga with a tulle dupatta, worn by Ash as she and Salman Khan engage in a clandestine romance to the tune of Chand Khila Baadal Mein is all kinds of magic.
Devdas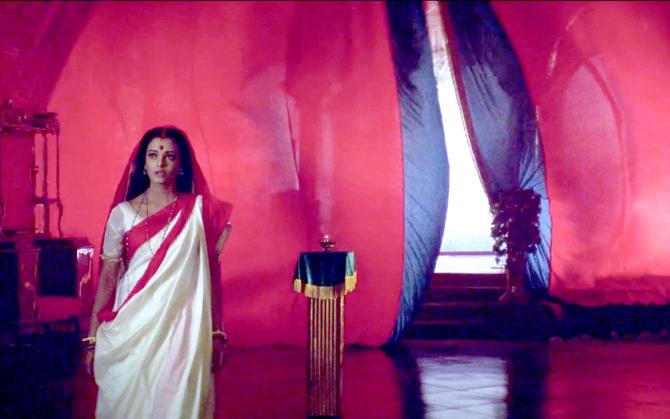 Opulence is the distinction of Bhansali's fancy Devdas remake. The extravagance may be the film's biggest criticism, but it's also its biggest scoring point. Every costume worn by its attractive leading ladies is a sight to behold.
There's Ash in her laal paad pooja sari reserved for the tragic climax of Devdas.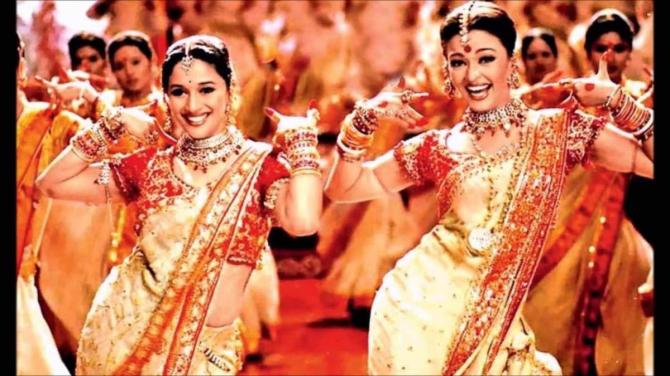 Her ornate poojo sari in the same colour scheme as she breaks a leg alongside Madhuri Dixit in Dola Re was hugely copied by off screen fashionistas.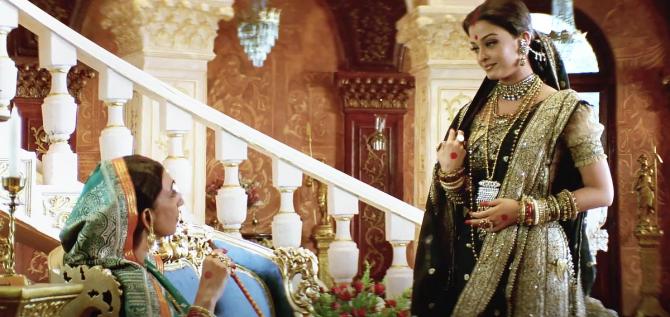 And, finally, there's the striking black and gold combination she dons immediately after turning bahu of a wealthy landlord family.
Bunty Aur Babli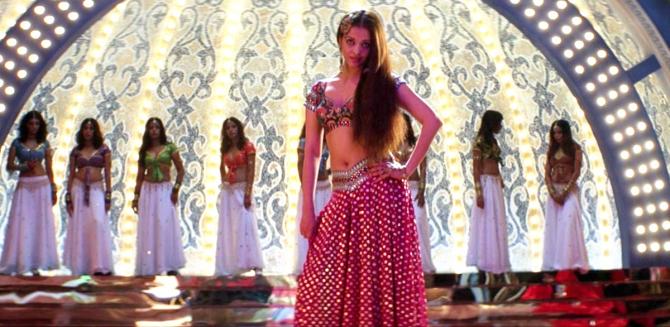 It's just an item song appearance, but, boy, oh boy, does Ash steal the show or what?
Her flirtatious avatar as the Kajra Re lady in a seductive Aki Narula lehenga and deep neck choli paired with a playful jhoomar is etched in pop culture memory.
Dhoom 2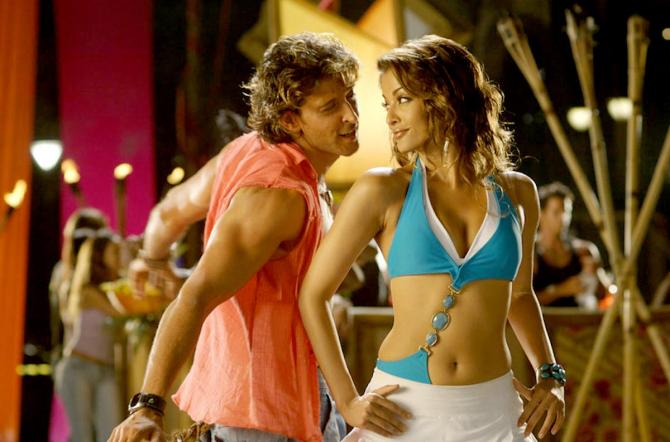 Speaking of scorching, can her slim, trim, tanned avatar in as the skimpily clad, swindling siren doing her best to lure Hrithik Roshan in Dhoom 2 be far behind?
And Ash works every bit of her 'sexy and lovin' it' attitude in that blue and white number.
Jeans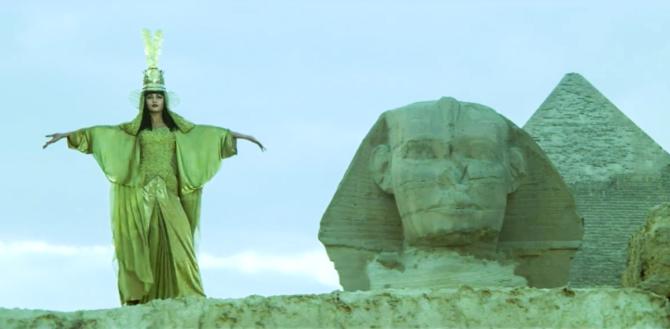 When the most beautiful woman of the modern world world dresses up as the most beautiful woman of the ancient world -- what's not to love?
Ash dressed up as Cleopatra for the seven wonders of the world theme song in Shankar's Jeans is the A to Z of lavish.
Aur Pyar Ho Gaya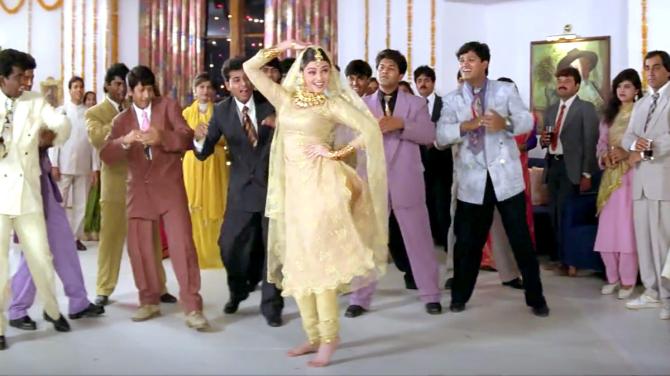 More than 20 years since Ash made her Bollywood debut in Rahul Rawail's run of the mill romance, but her gold lace suit, accessorised by big gold chokers and mogras, is every bit as stylish and timeless as it was then.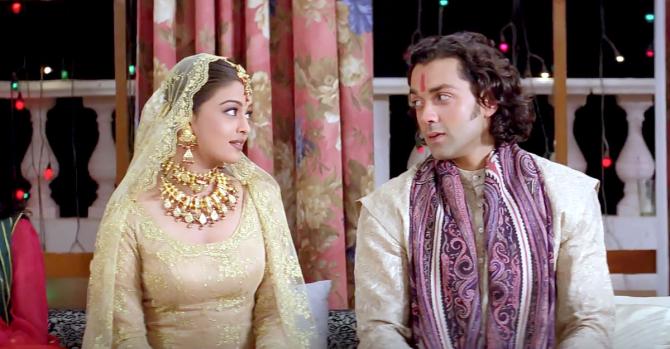 Here's another closer look to admire this sartorial gem.
Taal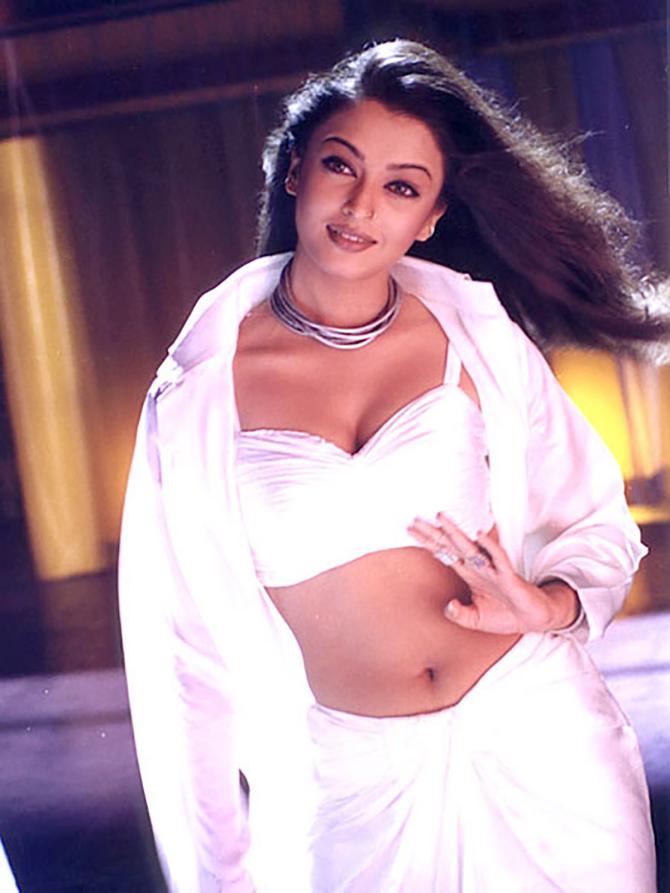 Trust the statuesque star to look iconic in just about anything. All the makers did is throw on a combination of pristine white silk sarong, bustier and shirt on the Taal star and, voila, it's an instant classic.
Jodhaa Akbar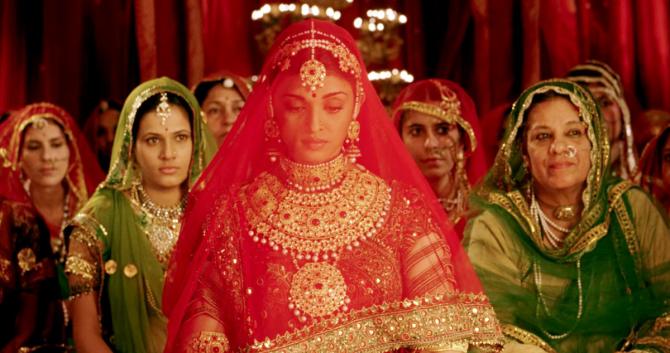 Ash stays true to the resplendent nature of Jodhaa Akbar's sumptuously mounted costume drama. Her red bridal lehenga and the elaborate artistry on it, bling as potent as armour heightening its magnificence is a visual we could look at all day.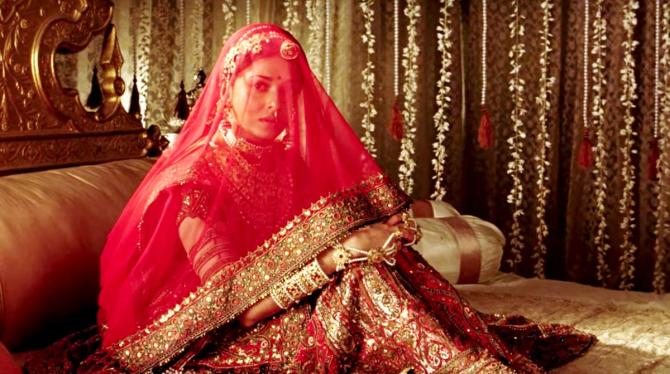 Here's another glimpse to marvel at the sheer details of this creation.
Guzaarish
Sabyasachi has a blast unleashing his imagination to dress Ash in bold shades of black and red and pop of other colours in his Anglo-Medieval-European maiden mishmash. Whatever the origins may be, the star sure looks like a million bucks.
Guru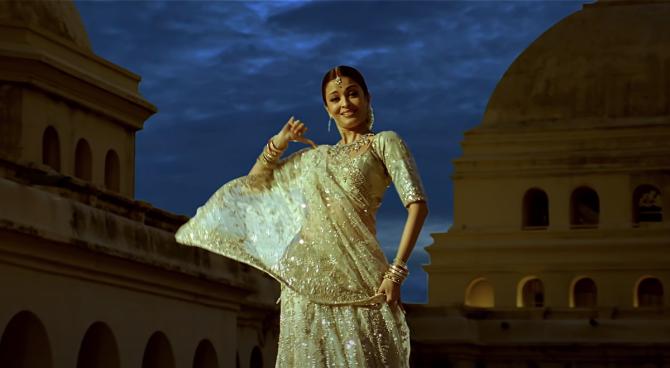 All that glitters is Aishwarya Rai Bachchan in her sparkling gold ensemble from head to toe.
Shabd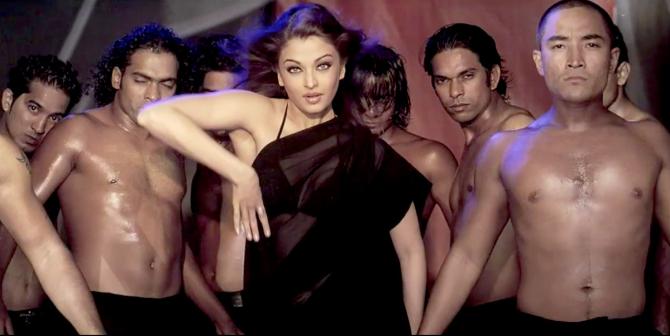 When Aishwarya's bikini top and chiffon sari mix meets smoky eyes and nose ring, the upshot is scalding hot. Shabd may not have worked, but her look stood out.
Ae Dil Hai Mushkil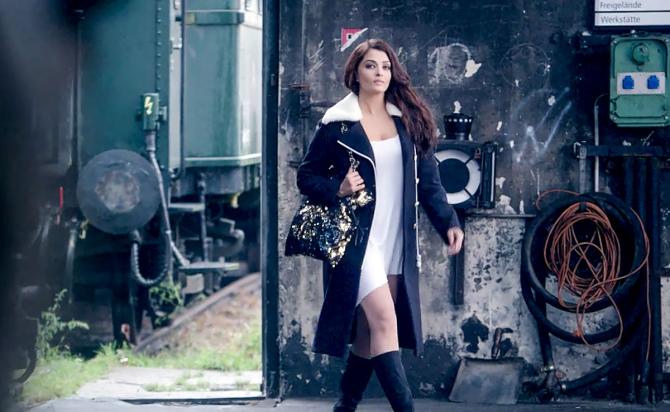 As the hip poetess romantically involved with Ranbir Kapoor's lost soul, Ash shows 40s is where fun and fashion lies in her cool wardrobe of minimal dresses, fur-collared coats, big boots and sequinned totes.