'One November night in 2001, Salman reached Aishwarya's apartment in a fit of fury. Eyewitnesses say he kept banging the door of her 17th floor apartment for hours.'
'Some say he even threatened to jump off the roof if Aishwarya did not let him in.'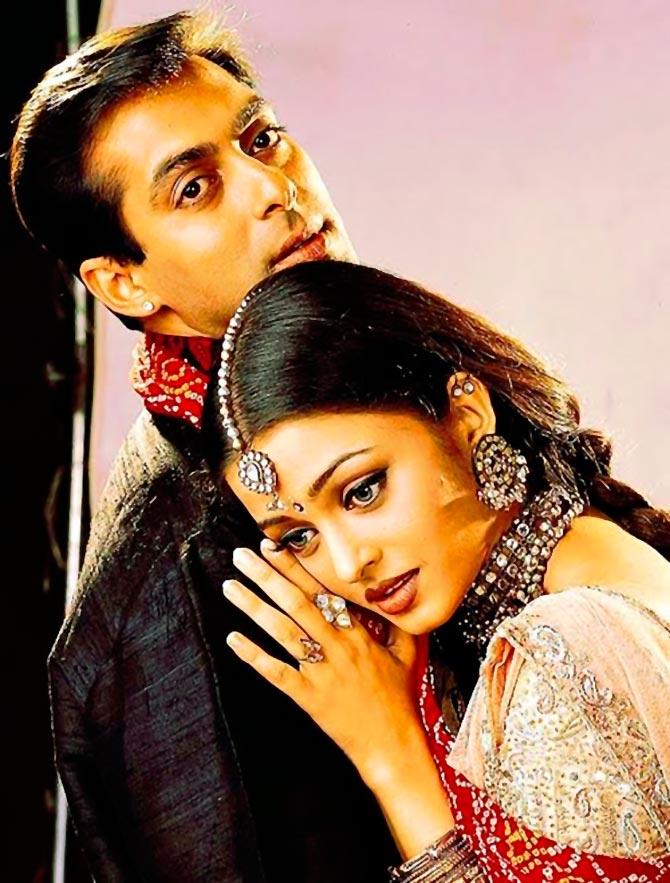 The Salman-Aishwarya saga began in 1997. Salman was already a superstar by then. He was dating Somy Ali after his break-up with Sangeeta Bijlani. It was a serious relationship. In the media, speculations were rife about their marriage. That is, until Salman lost his heart once again, this time to Aishwarya.
The love story of Salman and Aishwarya became known in 1999 during the shooting of Hum Dil De Chuke Sanam. It is said that Salman recommended Aishwarya to many producers during that time. Some say Sanjay Leela Bhansali signed Aishwarya for Hum Dil De Chuke Sanam only at Salman's insistence.
Salman was a favourite of Bhansali's; the two had worked together previously in Khamoshi (1996). Aishwarya, who won the Miss World title in 1994, had made her film debut with Mani Ratnam's Iruvar in 1997, but had had no hits. Hum Dil De Chuke Sanam catapulted her to new heights. She also replaced Somy Ali as Salman's girlfriend by the time the movie was completed
An article published in Stardust (magazine) during that time claimed that Somy Ali had no idea what was cooking between Salman and Aishwarya. Sometimes when Aishwarya went to meet Salman at his house, she came face-to-face with Somy Ali. Somy Ali would often tell her where Salman was. However, when she came to know the reality of their relationship, Somy Ali not only dumped Salman, but also left India to settle in the USA.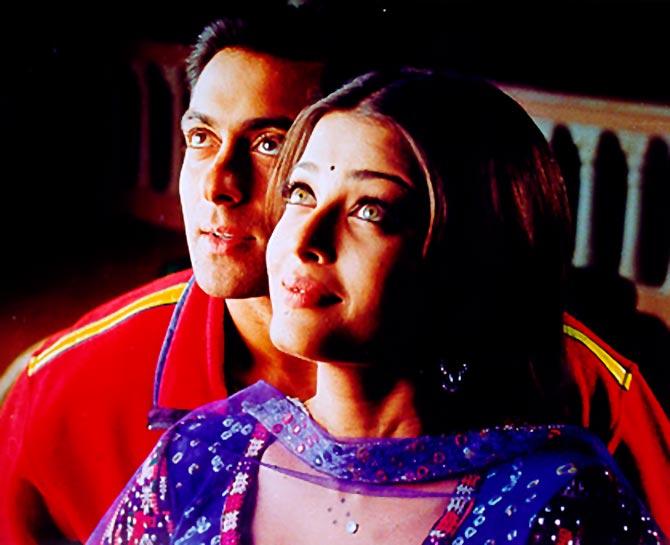 Somy Ali's departure from Salman's life brought Aishwarya even closer to him. Much like his previous girlfriends, she, too, developed a rapport with his family. Soon, she developed a friendship with Salman's sisters, Alvira and Arpita.
Aishwarya became an indispensable part of all the family celebrations. The intimacy between the two was growing with each passing day. But their relationship was still far away from marriage.
It was not long before news started appearing that Aishwarya's family was against the relationship. Biswadeep Ghosh has claimed that Aishwarya rebelled against her parents and started living in a separate apartment in Lokhandwala's Gorakh Hill Tower (in Andheri, north-west Mumbai).
One November night in 2001, Salman reached Aishwarya's apartment in a fit of fury. Eyewitnesses say he kept banging the door of her 17th-floor apartment for hours. Some say he even threatened to jump off the roof of Gorakh Hill Tower if Aishwarya did not let him in.
Such was the rage of Salman that none of the neighbours dared to intervene or call the cops. The drama continued until 3 o'clock in the morning; Salman's hands were bleeding by then from beating on the door. Eventually, Aishwarya had to open the door and let him in.
There are numerous rumours as to why Salman was forced to create such a spectacle. According to some sources, he wanted to extract a promise of marriage from Aishwarya. However, Aishwarya, who was rapidly climbing the ladder of success, was not ready for such a commitment just yet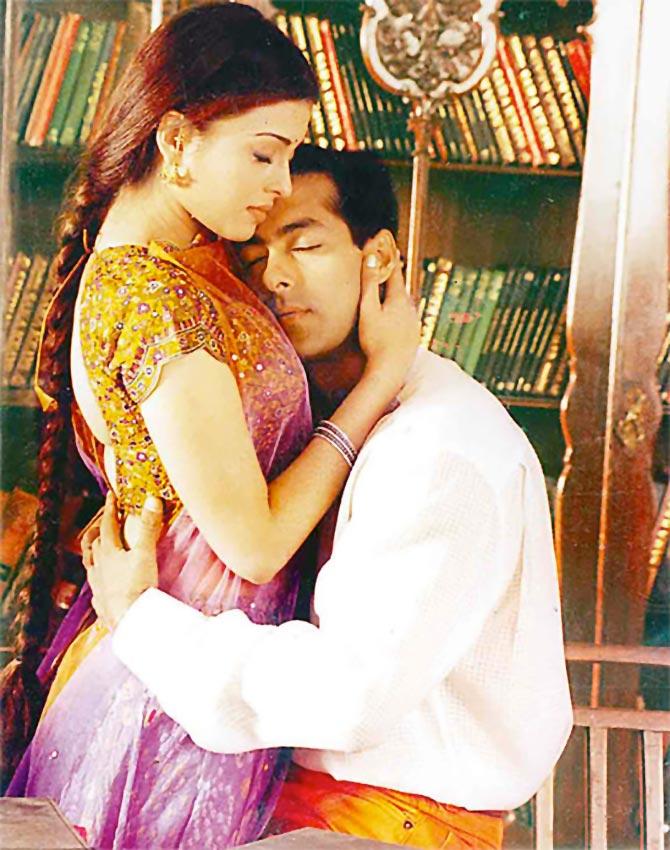 In an interview to The Times Of India on February 12, 2002, Salman admitted to the above-mentioned incident:
'The incident is true, but it was overhyped by the media. I have a relationship with Aishwarya. If you do not fight in a relationship, it means you do not love each other. Why would I squabble with a person who is a stranger to me? Such things happen between us only because we love each other. Now, even the police have barred me from entering that building.'
Some reports claimed that it was Aishwarya's father Krishnaraj Rai who reported the incident to the police. Salman confessed during the interview that Aishwarya was not returning his expression of love in kind, and that was what had caused him to grow violent. Perhaps he even realised his mistake later, as demonstrated in this statement given during the interview: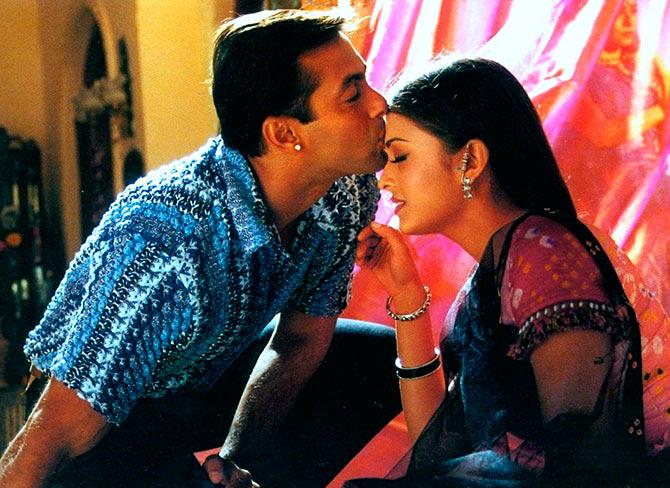 'Her parents are very nice people. They are orthodox like my family. They have heard about my past affairs and they didn't like me in the life of their daughter. It is my fault, not theirs. I should have understood it earlier. They never stopped me from meeting with Aishwarya despite the fact that I treated them badly. Aishwarya did not like my behaviour towards them just as I would not appreciate anybody misbehaving with my father. Aishwarya's father is completely justified in complaining against me. I have no grudge against him.'
This spat is said to have been the turning point in the Salman-Aishwarya relationship. The rift in their relationship was now out in the open. The fissure between the two was deepened further by a phone call from Somy Ali.
Stardust reported that Somy Ali asked for help from Salman for her father's operation. Salman complied and went to the USA without informing Aishwarya. Aishwarya was furious when she came to know the reason for Salman's visit. He managed once again to persuade Aishwarya to stay with him, but the truce did not last for long.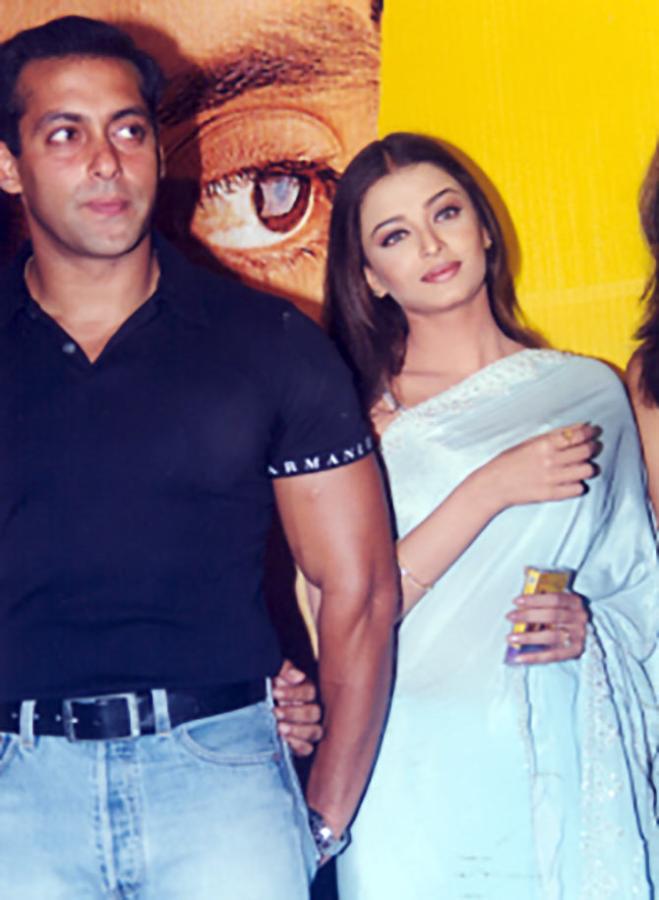 Photograph: Pradeep Bandekar
Soon, news appeared that Salman has created a ruckus on the set of Aishwarya's movie Kuch Naa Kaho. Abhishek Bachchan was acting opposite her in the movie. Salman reportedly went on a rampage during the shooting and even damaged Aishwarya's car.
Aishwarya appeared at the 2002 Filmfare Awards function with a fractured arm. The black glasses she wore during that evening only fanned the rumours that Salman had assaulted her physically. She clarified during an interview to Filmfare in May that year:
'Why don't people believe that I fell down the stairs? The same media portrayed me as a strong woman. Now it wants to paint me as a helpless one. I would never tolerate nonsense behaviour. Nobody can act savagely with me. Even Arnold Schwarzenegger can get hurt in an accident. So, why can't I? I would have retaliated if I were physically attacked. This news is baseless. My silence has further fuelled the rumours. But I don't like to react on frivolous things.'
However, Aishwarya had a slightly different story to tell after breaking up with Salman. This was what she said during an interview to The Times Of India on September 27, 2002:
'After we broke up, he would call me and talk rubbish. He also suspected me of having affairs with my co-stars. I was linked up with everyone, from Abhishek Bachchan to Shah Rukh Khan. There were times when Salman got physical with me, luckily without leaving any marks. And, I would go to work as if nothing had happened. Salman hounded me and caused physical injuries to himself when I refused to take his calls.'
This clearly illustrates that Aishwarya's patience with Salman had run thin by now. In another interview to The Indian Express, she made it clear that it was all over:
'I stood by him enduring his alcoholic misbehaviour in its worst phases and in turn I was at the receiving end of his abuse (verbal, physical and emotional), infidelity and indignity. That is why like any other self-respecting woman I ended my relationship with him.'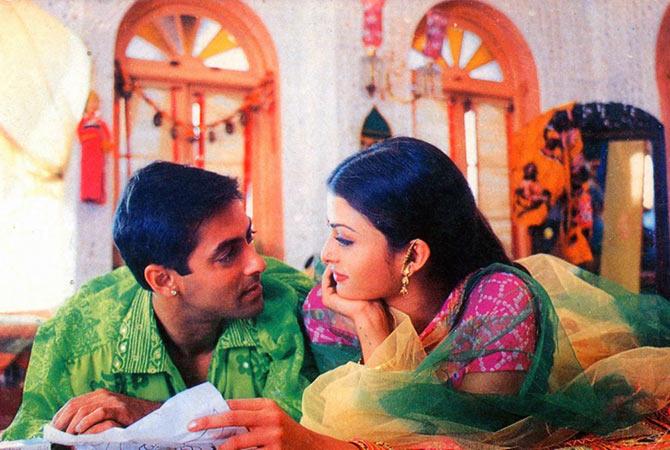 A few months later, Salman responded during an interview to MiD-Day: 'Obviously, she will not recite poems if she is disturbed. Every person reacts in his own manner and I do not have an objection to that.'
But Salman has never admitted to physically attacking Aishwarya. He told MiD-Day in an interview on September 18, 2002:
'No. I have never beaten her. Anyone can beat me up. Any fighter here on the sets can thrash me. That is why people are not scared of me. I do get emotional. Then I hurt myself. I have banged my head against the wall; I have hurt myself all over. I cannot hurt anyone else. I have only hit Subhash Ghai. Yet, I apologised to him the next day.'
'There are times when you do get out of control. That person hit me with a spoon, almost broke a plate on my face, pissed on my shoes and grabbed me by the neck. I could not control myself. And see what happened. Next day, I had to go and apologise.'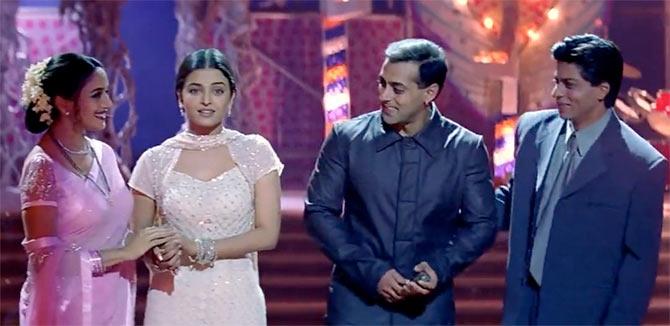 This spate of interviews makes one thing clear: Both Salman and Aishwarya were in a passionate relationship, not for months, but years. The fact that Salman's rage spoilt the romance is well known.
However, the other side of the story is still shrouded in mystery. As the proverb goes, it takes two to quarrel. However, the quarrel was apparently happening from one side in this case if media reports are to be believed. Who was hounding whom is not the only question; people would also want to know, who was using whom?
Aishwarya Rai confirmed in her September 27, 2002, interview to The Times Of India: 'Salman and I broke up last March, but he isn't able to come to terms with it.'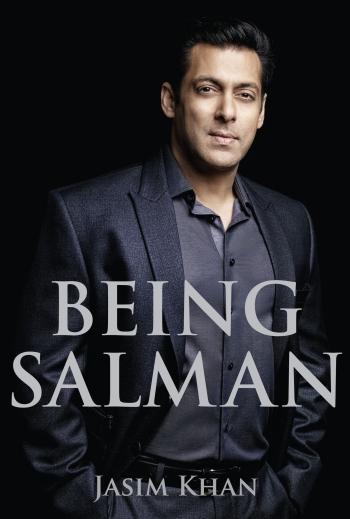 News broke out around this time that Salman had created a ruckus on the set of the movie Chalte Chalte. Salman reportedly shouted at Aishwarya and wanted her to come away with him. He did not spare even Shah Rukh Khan, who was the producer as well as the hero of the movie. Eyewitnesses say Salman held Shah Rukh by the collar when the latter tried to intervene.
According to Biswadeep Ghosh's book, Salman accused Shah Rukh of having an affair with Aishwarya. However, Salim Khan denies this charge. 'Nobody has seen what happened that day. These are mere rumours which are not substantiated by facts,' he says
Was it a mere coincidence that Salman rammed his Toyota Land Cruiser onto the pavement in suburban Bandra (Mumbai) just a day after Aishwarya made her break-up public in The Times Of India interview?
A person lost his life in the accident and later Salman had to go to jail for his crime. Many of Salman's friends and colleagues visited the jail to show solidarity with him, but not Aishwarya. This sealed the fate of their relationship.
Several media reports claimed that Aishwarya declined Sanjay Leela Bhansali's movie Bajirao Mastani because it would also feature Salman. In a press release, Aishwarya said, 'For my well-being and for the self-respect of my family, I will not work with Mr Salman Khan. The chapter of Salman Khan was a nightmare in my life. I am thankful that it is over now.'
It was a tragic epitaph on what some say was the most intense love affair of Salman Khan's life.
Excerpted from Being Salman by Jasim Khan, with the kind permission of the publishers, Penguin India.