In its 13th season, the reality series -- known for getting its kicks by throwing a bunch of wayward celebrities and argumentative commoners under the same roof while numerous cameras capture their every single move -- continues its downward spiral, feels Sukanya Verma.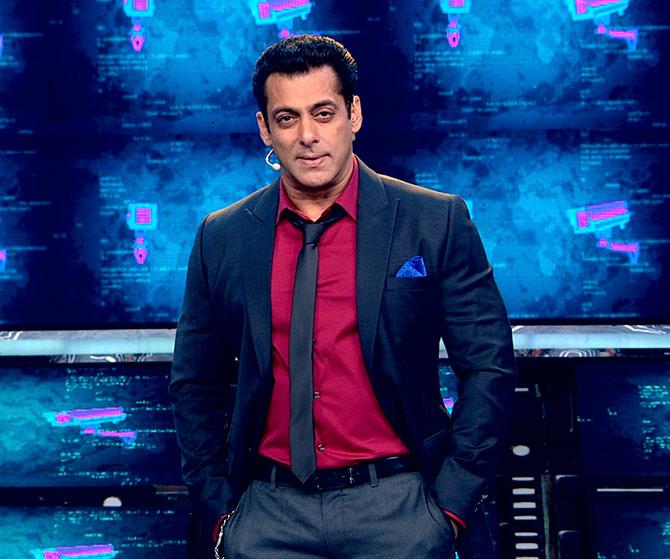 At a time when binge watching is the trend of television and Indian movie stars are giving to the lure of leading streaming services, where does Bigg Boss fit in?
In its 13th season, the reality series -- known for getting its kicks by throwing a bunch of wayward celebrities and argumentative commoners under the same roof while numerous cameras capture their every single move -- continues its downward spiral.
A sense of monotony has crept in due to its inability for ambition and novelty refusing to see any potential outside Salman Khan's jaded hosting skills and over-reliance on lacklustre individuals playing a conscious game of 15 weeks of fame.
The follow-the-formula approach of its unapologetically shallow entertainment and free-willed human humiliation would still stick if the contestants had any meat. But with the definition of 'celebrity' getting looser by the season, curiosity is hard to come by.
Once again, Salman Khan is at the helm of things, opening the premiere episode of Bigg Boss 13 with his trademark confidence and cheek.
When not evoking the stardom of his biggest hits or reveling in the starry-eyed fervour of contestants pleased to share the stage with their Bollywood idol, he's busy repeating the same old joke again and again and again.
Stuck record syndrome aside, the superstar looks terribly weary despite visible effort to appear excited about a show that has both -- benefited him and from him greatly.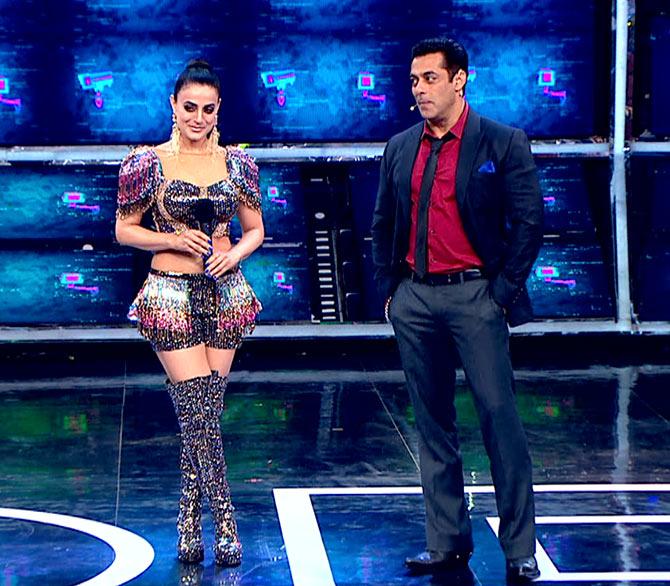 Thirteen contestants have stepped into Bigg Boss's sprawling home and will do anything, by hook or crook, to stay inside for the next few months.
There are a few tweaks this year, like no commoners and the first finale will happen after four weeks itself.
There's also Ameesha Patel as house 'malkin.'
Her spooky thin eyebrows aren't the only thing the contestant will get nightmares about.
Designed to create trouble, the actress whose younger brother Ashmit Patel took part in Season 4, looks more than up to the task.
Too bad they couldn't convince her to be a contestant.
Sukanya Verma lists her first impressions on the ones they did.
Siddharth Shukla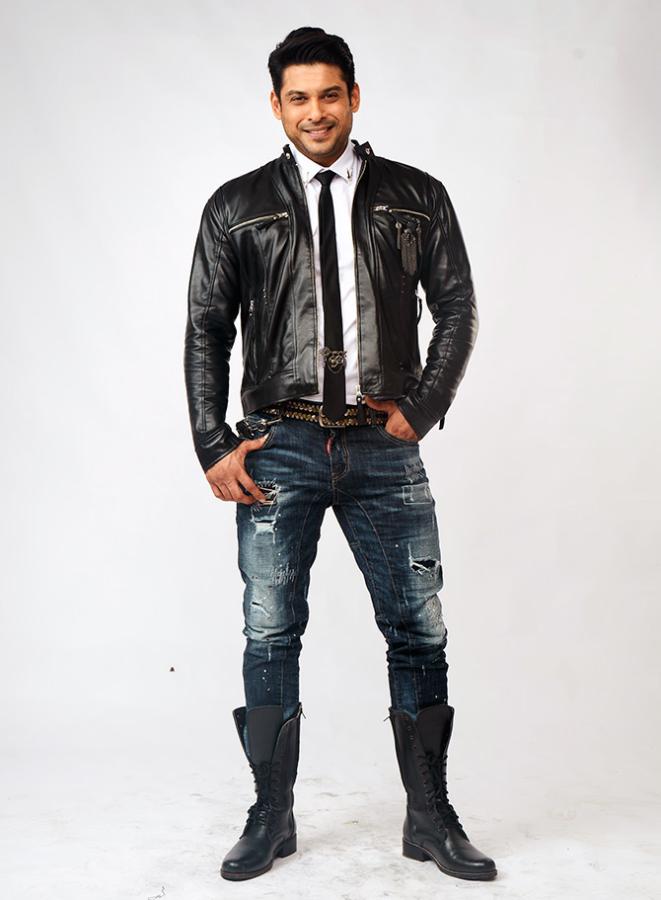 Clearly the housemates are oblivious to the television actor's (Balika Vadhu, Dil Se Dil Tak) unruly reputation outside the house, opting to partner with him for tasks (designated before entering the house itself this year) because he comes across as 'safe' and 'gentlemanly.'
To be fair, he does seem harmless if one's not read any of those articles and are as clueless about how crazy things can get inside Bigg Boss's abode.
Siddhartha Dey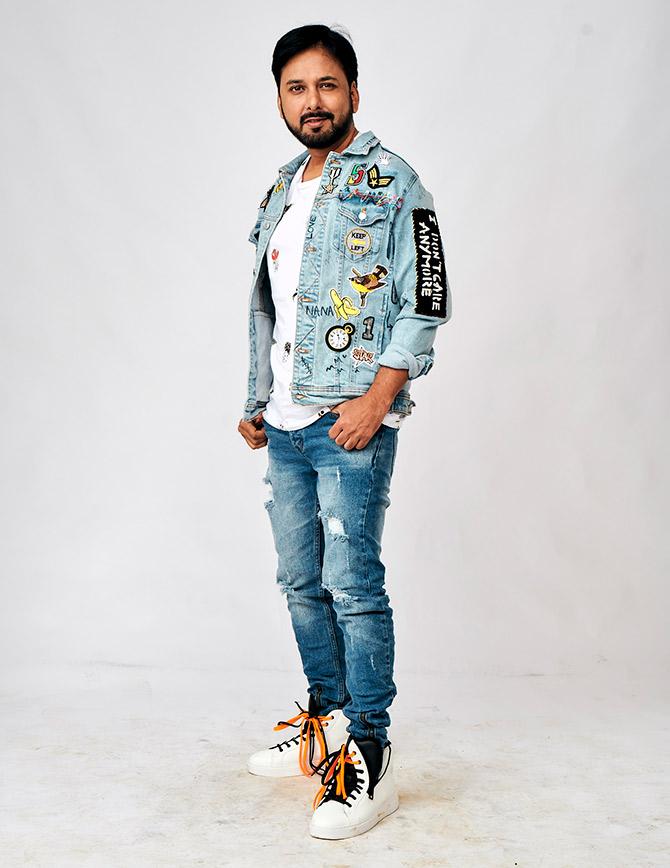 Siddhartha Dey is a writer and refuses to be limited to a behind-the-scenes recognition.
He has the likes of Neha Kakkar, Himesh Reshammiya and Farah Khan vouching for his talent.
Khan, a self-confessed Bigg Boss fangirl, describes him as witty, cunning and irritating and expects to see the best and worst of him on the show.
So far, so diplomatic -- buttering the one who matters (Salman) and flattering all his lady competitors as beauty with brains.
Paras Chhabra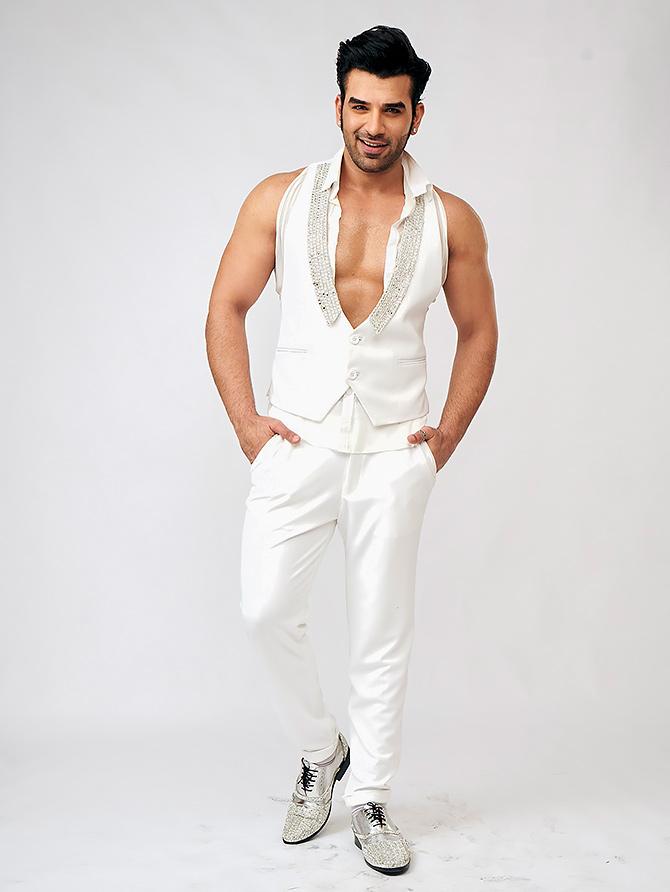 The Splitsvilla 5 winner promises to play the game like a Raavan, who is Ram on the inside.
Though he insists he's a 'sanskari playboy,' Paras comes across as a loose-tongued bigmouth with a pesky sense of humour.
It takes special talent to ruffle feathers of housemates even before you've set foot inside the house.
Abu Malik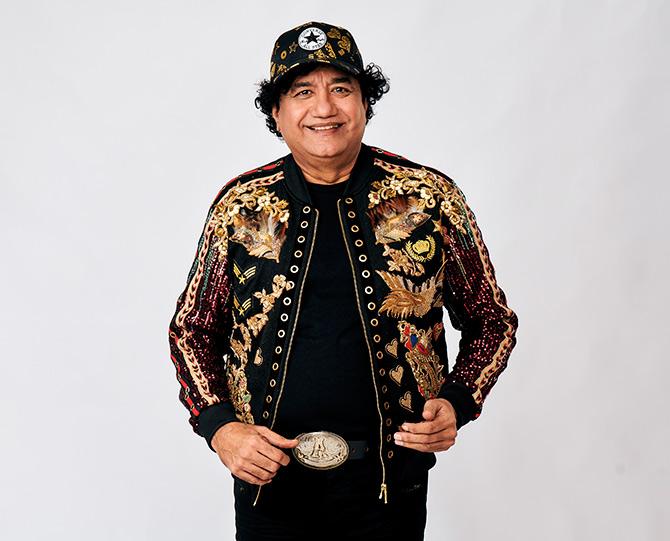 Anu Malik's younger brother seems more like his mimic and less of a musician.
You might recall seeing him in the silly college gags of the Salman Khan starrer, Pyar Kiya To Darna Kya.
He's also penned a book called Rantings of a Mad Man.
For all the 'baaki sab toh noise hai yehi asli entertainment ki voice hai' claims, he seems like a classic gossip-monger trying to feel home around kids.
Azim Riaz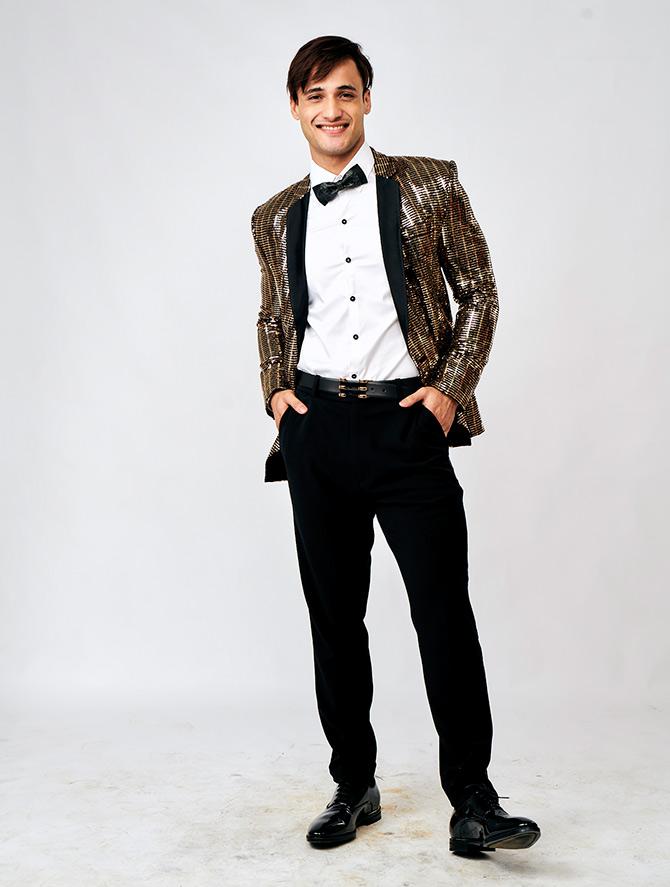 Looks like a young Yash Birla, channels Tiger Shroff, the model from Jammu and Kashmir (his native state is continuously emphasised on in a manner that seems more distasteful than relevant) eats a humble pie after his Lothario brag is reciprocated with sisterly sentiments. Salman Khan spends the rest of the show rubbing it in.
Every year the Dabangg hero picks a chump of choice to ridicule, this season might rejoice in Asim's misery.
Mahira Sharma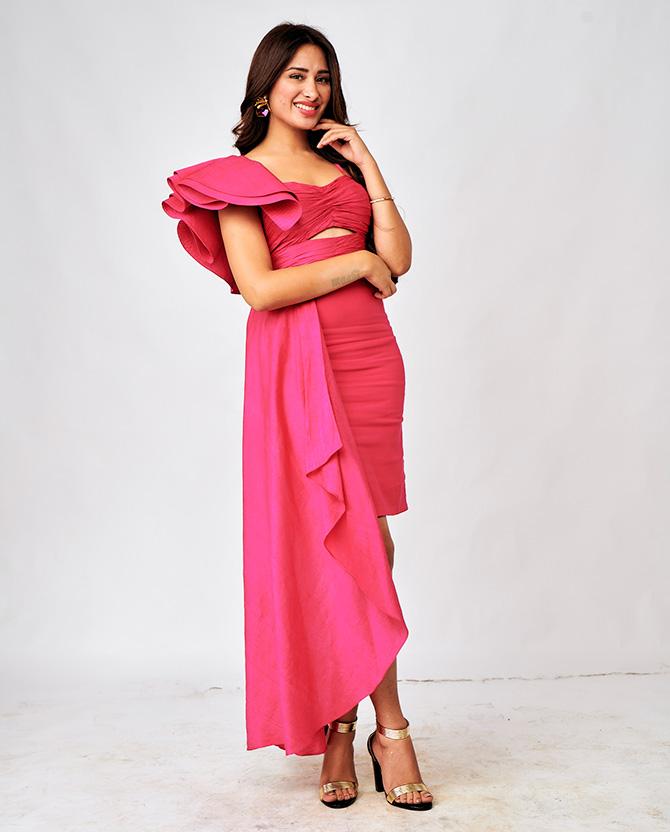 Television actress Mahira Sharma is a big Kareena Kapoor fangirl and promises if there's somebody people will remember this season, it's her.
Well, her quickness in turning Asim's romantic overtures into 'bhai' material has already impressed some of the housemates.
Devoleena Bhattacharjee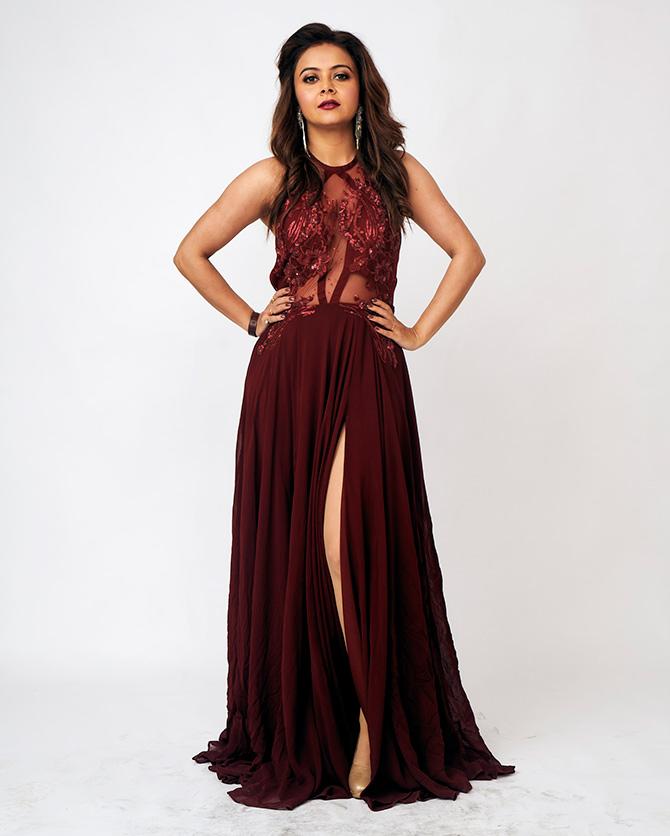 Known for her bahu ways on small screen, Devoleena wishes to showcase her 'babe' potential on Bigg Boss without entangling herself in its short-lived romances.
She sure seems to know what she's doing. Always an advantage on this show.
Rashami Desai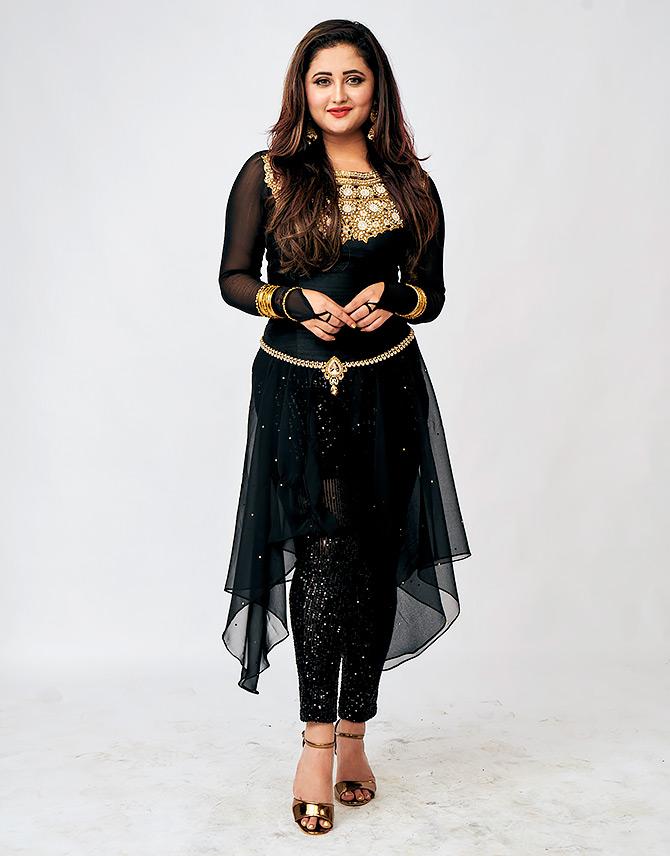 After Devoleena, another television actress Rashami zeroes in on co-star Siddharth Shukla to help her in cooking duties resulting in the latter working in the kitchen morning to night.
Apparently, they used to be a thing or so, whispers Ameesha Patel.
There are certainly some skeletons in the closet, Bigg Boss will leave no stone unturned to bring them out.
They're already each other's BFF (Bed Friends Forever) as part of this season's mixed sleeping arrangement.
Shefali Bagga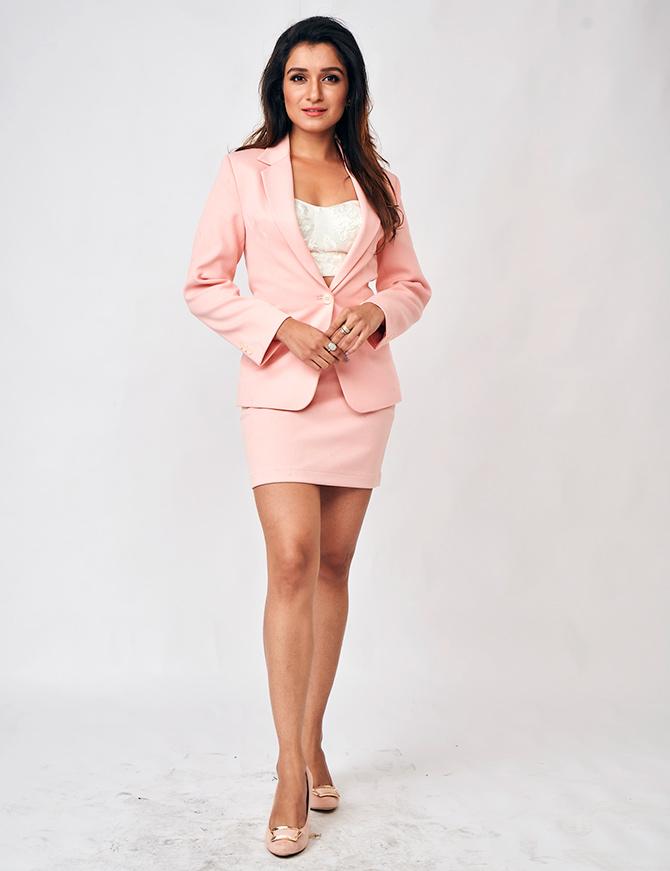 The news anchor starts out strong but fizzles out the minute another contestant is introduced alongside and eats on her thunder.
You know this type? All sound, no fury.
Shehnaz Gill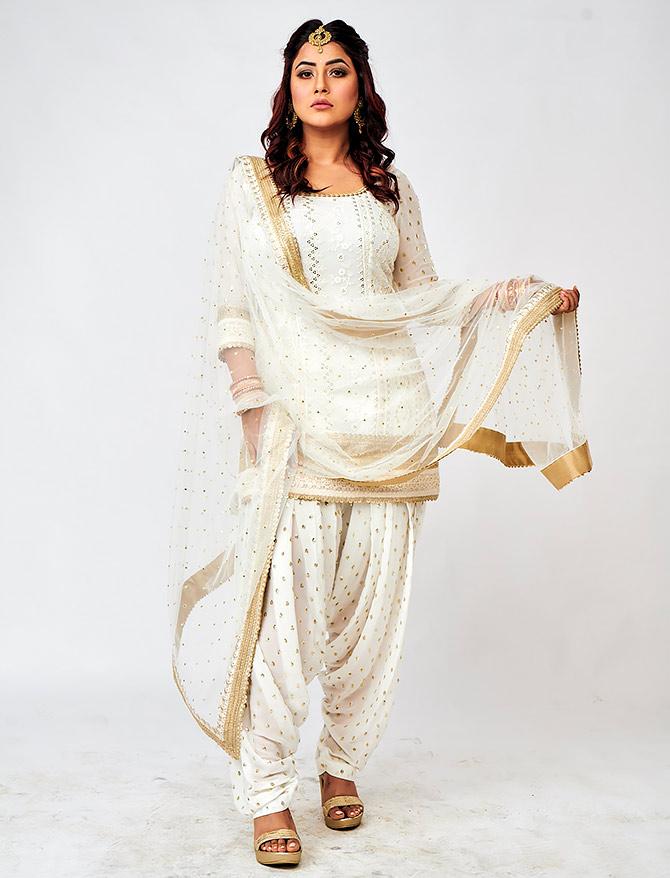 This pushy 'Punjab ki Katrina Kaif is the epitome of annoying. Not only does this singer/actress/foodie surpass Shefali in the snobbery department but also shows abundant glimpses of phony behaviour to expect inside the house.
Daljiet Kaur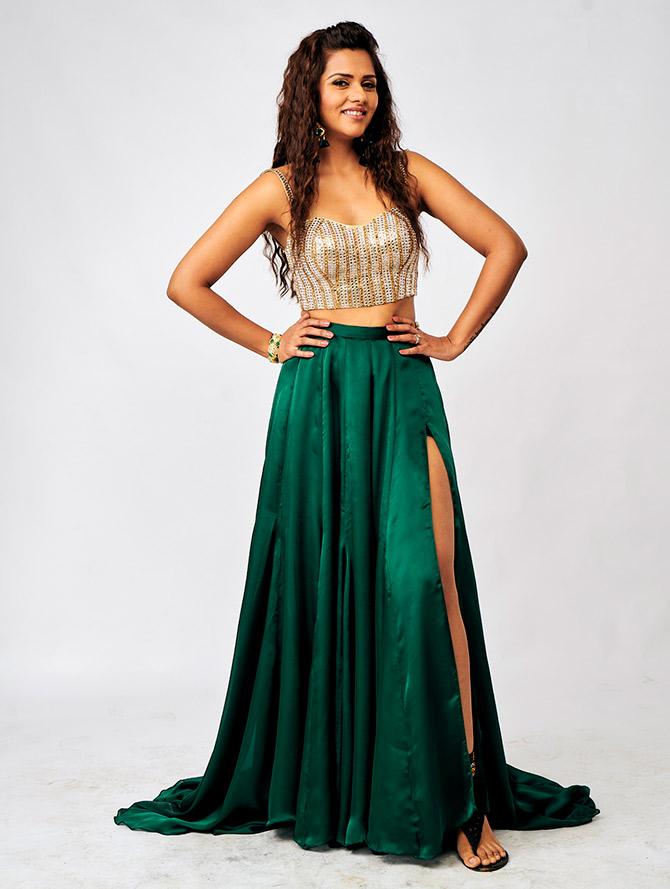 After a series of silly contestants, television actress Daljiet Kaur sounds like a genuine voice in her real-life concerns to gain monetary, mental and physical strength through this show. Except the single mum's hopes to find a 'mature, suljha hua' lad inside Bigg Boss's home shakes that promise considerably.
Koena Mitra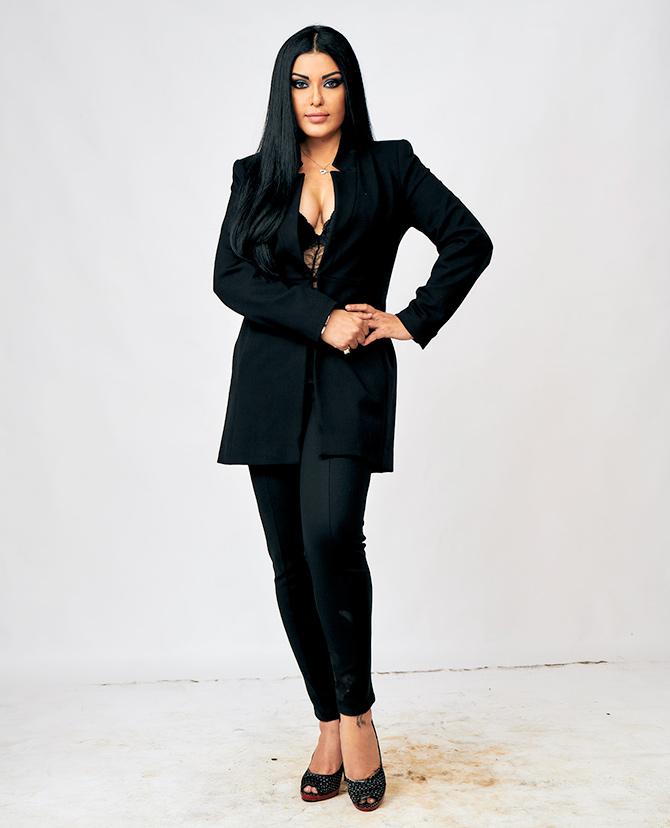 What happened to her face?
What happened to her voice?
The Saaki Saaki seductress looks and sounds nothing like her former self. Nothing about her presence really stands out given she's arguably the best known of the lot.
Aarti Singh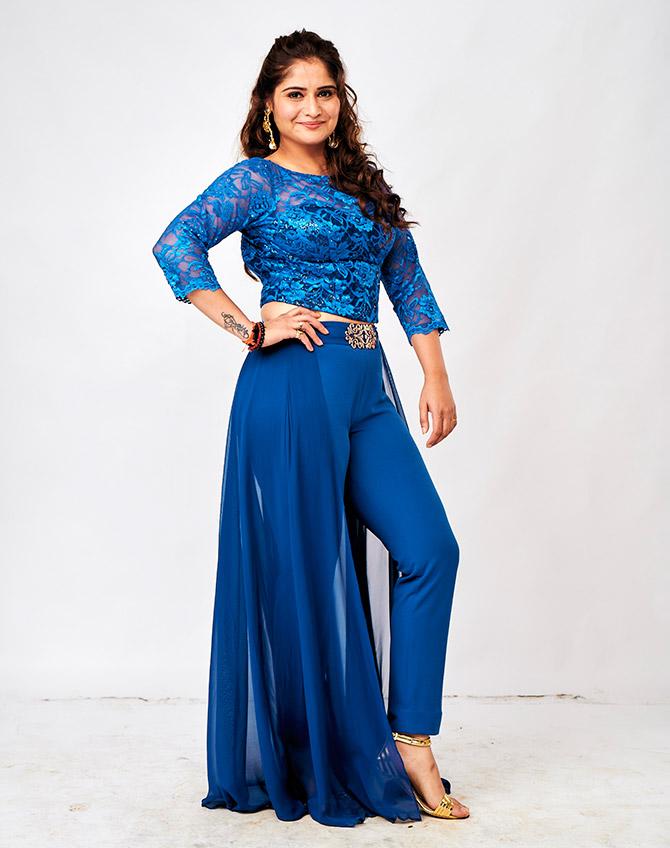 Comedian Krushna Abhishek's sister and Govinda's niece, Aarti Singh's claim to fame is so specific she even has her brother accompanying her for introduction.
Interestingly, her sister-in-law Kashmira Shah is also a former contestant of Bigg Boss.
Feisty but nowhere as funny, Aarti reveals she has the tendency to lose her head but will try to keep her temper in check for her brother's sake. We do too.