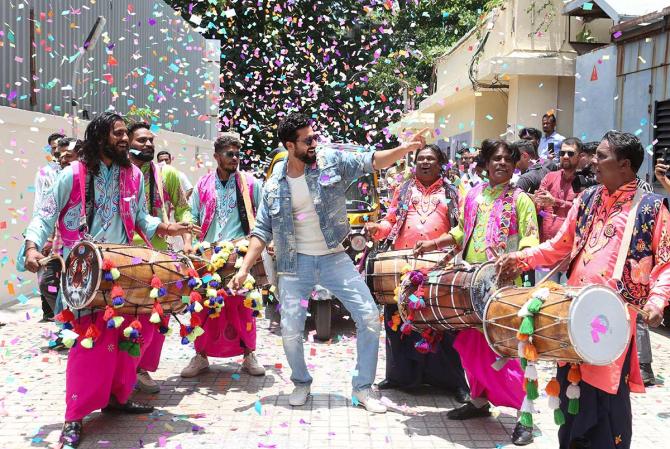 At times journalists test actors by asking them tricky questions! Vicky Kaushal faced a googly from a reporter at the trailer launch of his quirky comedy, Zara Hatke Zara Bachke.
Headlined by Vicky and Sara Ali Khan, the trailer shows the couple fighting for divorce after a lovey-dovey phase.
Taking a cue from those scenes, a reporter asked Vicky if he would divorce wife Katrina Kaif if he found someone better.
For a few moments, Vicky look stunned and remained tongue-tied.
Then he joked, "Sir, sham ko ghar bhi jaana hai! Aise aise tede mede sawal puch rahe ho, bacha hu abhi bada toh hone do. Kaise jawab do iska mai! Itna khatarnak sawal pucha hai. (Sir, I have to return home! You are asking such tricky questions, I am too young. Let me grow up. How am I supposed to answer this? Such a dangerous question you have asked!)."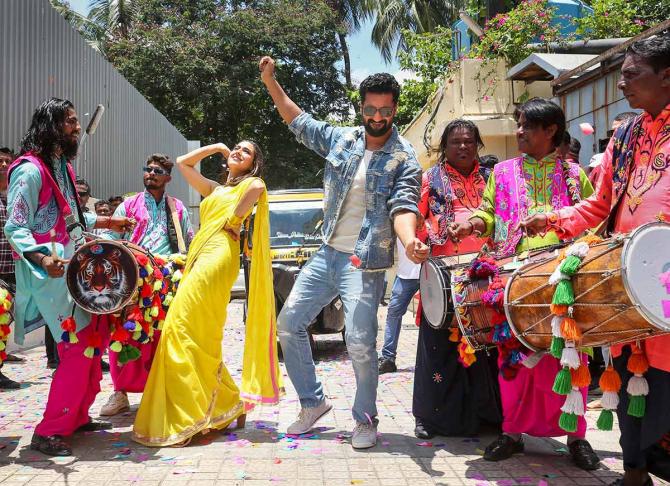 Then Vicky responded that he would be married to Katrina for many lifetimes. "Janmo Janmo Tak!"
Vicky described his married life with Katrina as "completely sorted".
"God always maintains balance in everyone's life. My real life has become so sorted that I have found Katrina. So there will always be a mess in my reel life, but my real life will be sorted. So this is the balance of life."
Vicky and Katrina wed on December 9, 2021 in Rajasthan.
Watch Vicky Kaushal's smart answer to a tricky question.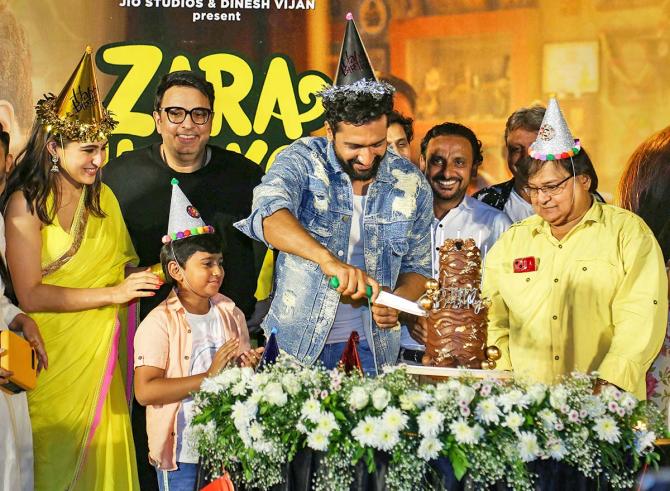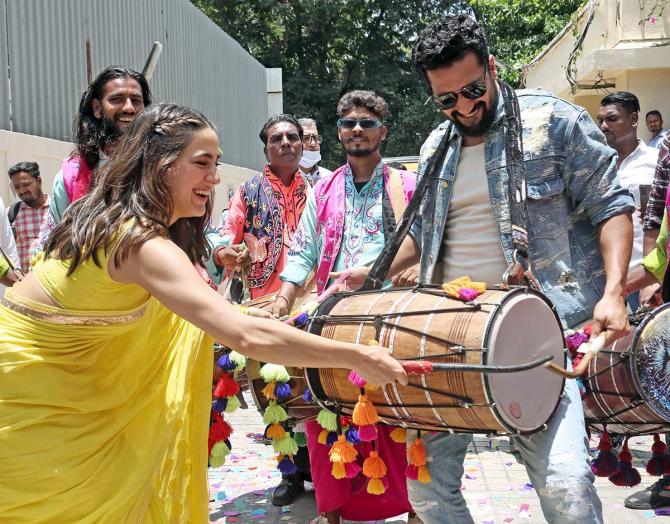 Vicky explains why Zara Hatke Zara Bachke is relatable.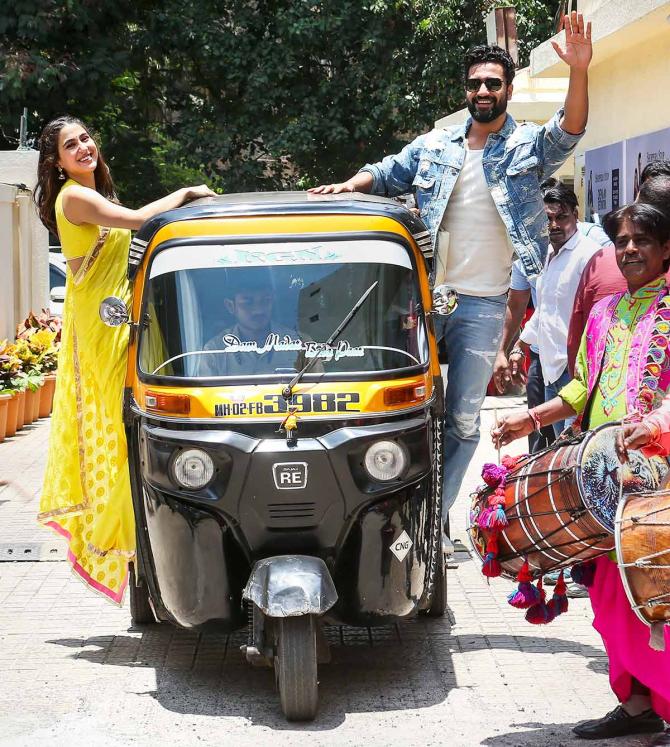 Sara and Vicky -- who once lived in the same apartment complex in Andheri West, north west Mumbai -- describe the USP of their film below: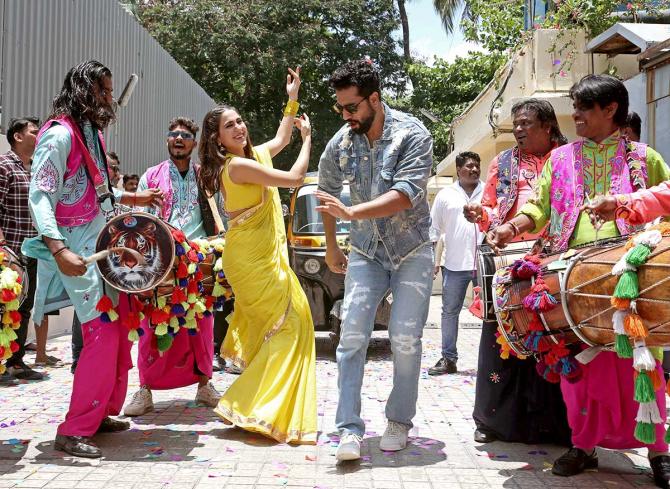 Watch Sara and Vicky dance at the trailer launch.
With inputs from ANI