'A very big film director had said yes to me for two-three films.'
'When daddy got to know I am going to be opposite the main guy, he got cold feet.'
'They don't want their investments to get sabotaged by somebody like me who can overshine their son.'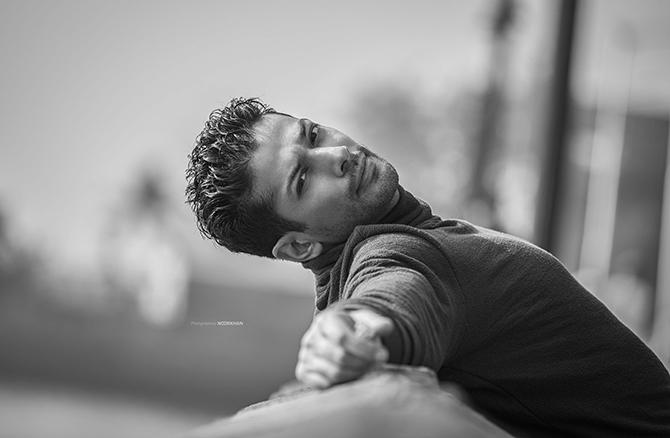 Neeraj Pandey's espionage thriller Special Ops has left audiences asking for more.
Muzamil Ibrahim, who plays the charming agent Avinash, is loving the feedback he has been getting. He hopes the role will grow even more in the show's second season.
"My potential to do things is different from an ordinary guy," Muzamil tells Sameena Razzaq.
Special Ops has impressed everyone. Hrithik Roshan is praising it on social media.
Everybody has grown up looking up to Hrithik Roshan, who is so good in action, especially me.
I ape him in whatever way I can.
When the person you have always looked up to as a kid praises the show and actors, it's obviously something hot for me.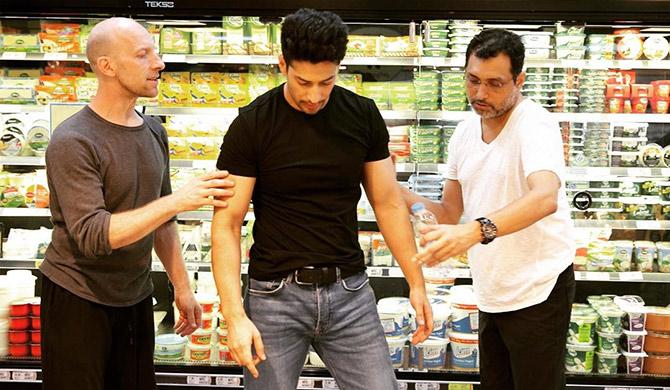 You play a sniper and were required to do heavy duty action sequences. French martial artist Cyril Raffaelli was in charge of the action. It must have been challenging.
Honestly, my limit is limitless.
My potential to do things is different from an ordinary guy.
Nobody can exhaust me in that.
We were filming an action sequence in the oil fields of Baku. A huge bag carrying the sniper was mounted on my back and with that load,
I was supposed to climb a pole 150 feet high. I had to take an aim from there at the guy playing Ikhlaq Khan.
We were shooting with a drone and I had to match its speed while climbing with the load on my back.
Cyril said I could climb maybe twice and then I will get exhausted.
But I did it seven-eight times!
Cyril was flabbergasted!
So yes, action sequences were physically challenging. I broke my left hand in a fight.
There are five agents in the show. Were you worried about screen time?
The narration was such that there were always going to be many actors.
I have had fans complaining that (my character) Avinash probably was not discovered as much.
The connection between him and Juhi (Saiyami Kher) is not established much.
But the way the presentation was done, Avinash stood out so strongly that when the second season comes in, the role will grow.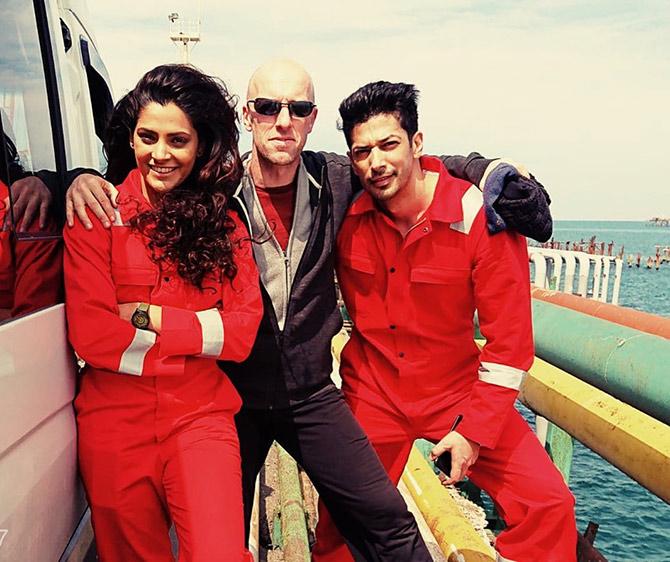 You had gone to Neeraj Pandey as a youngster to ask for a role and he had asked you come back when you had matured enough. Was the wait worth it?
People wanted to see me in something stylish and action-oriented.
It is really right up my alley.
If I had to name one character which was made for me, it is Avinash.
He is so me.
He is amazing in action.
He has got this charm about him that girls go crazy about. They have been writing all kinds of charming stuff to me.
The response has been enormous.
I believe everybody is saying that this is what they wanted to see me in.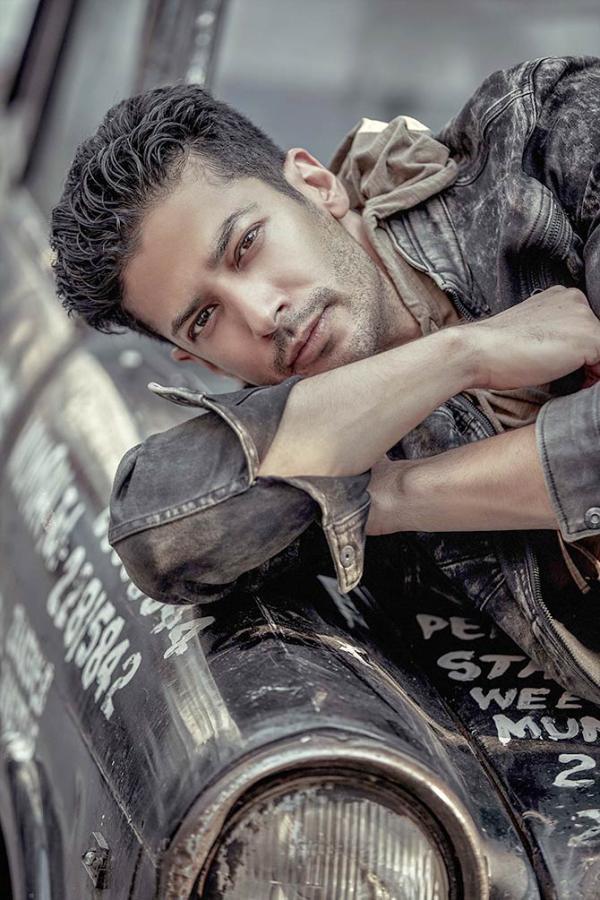 You call OTT platforms your saviour. Why would a talent like you depend only on OTT platforms when there are other options available?
Name one guy who is like me -- who looks good and can act but has no backing -- doing well in films.
Rajkummar Rao is a different breed of actor.
Right now, the roles are written for the guy-next-door. I probably won't fit in.
I will have to do something that a Hrithik Roshan or a Tiger Shroff does.
I have to prove myself as an actor to get roles like what Rajkummar Rao does.
Roles are tailor-made for Ranbir Kapoor.
I will never get the kind of scripts these guys get.
The competition is absurd.
You are always pushing against an invisible wall.
The OTT platform has broken these walls.
It has given a chance to actors like me, who are desperately trying to prove themselves and have the potential to come forward.
Ranbir Kapoor, Ranveer Singh and Varun Dhavan are your contemporaries. You started your careers at the same time. Where do you see yourself in comparison?
That is not a fair comparison to make.
Having proved myself in films, I didn't get any award.
A popular awards ceremony didn't even invite me though I was nominated because it was a given who was getting the award.
It's as biased as that.
It's so disappointing.
You have to fight it out.
I am here for a dream and I won't give up.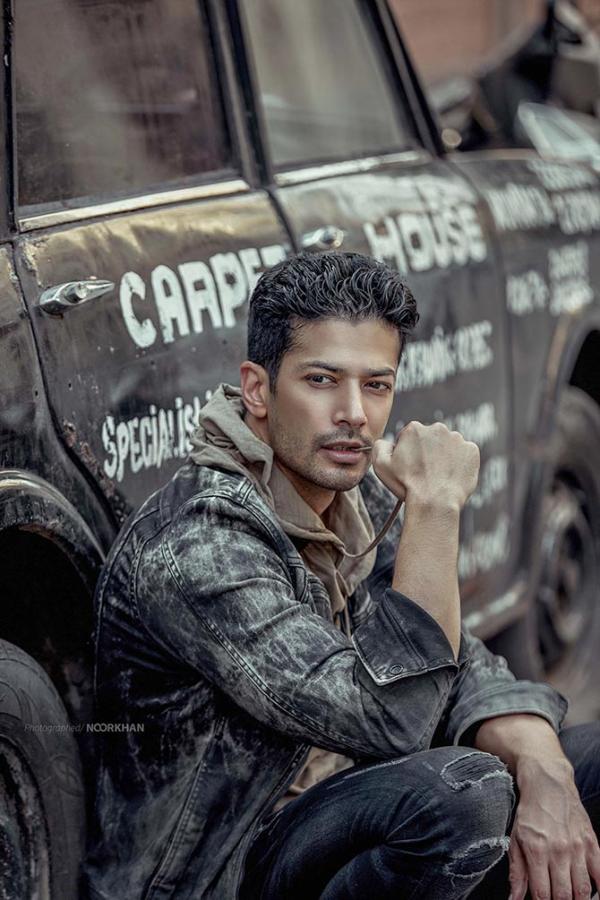 Would you have the guts to make brave choices like Ayushmann Khurrana? Go bald (Bala) or show off your feminine side (Dream Girl)?
If a script like that comes to me, I would love to do it.
I have scripts far more amazing than the ones out there. It's just that somebody must be willing to make them.
You were dropped from a lot of films because of your good looks as they make your co-actors insecure. Have your good looks become a curse?
It is not just good looks.
I am a guy who looks good and can act.
They don't want a guy to shine against the main guy.
A very big film director had said yes to me for two-three films.
When daddy got to know I am going to be opposite the main guy, he got cold feet.
They don't want their investments to get sabotaged by somebody like me, who can overshine their son.
Why do you think there isn't space for an actor like you?
I don't know. This question should be posed to the directors out there.
I can't answer why I am not in the A league.
If Horn Ok Pleassss had released, it would have changed my career and life.
It was a great film.
I was playing a double role opposite Nana Patekar.
It's unfortunate that it did not release.
I was just 21 at that time.
I said no to lot of people who didn't like it. That could be one of the reasons why there isn't space for me.
From being uncomfortable about talking about (your ex-girlfriend) Deepika Padukone to showering praise on her on social media recently, you have become open about it.
Deepika and I are friends.
We started our careers together.
We did our first show together.
We were 18.
We were in the first year of college. She would come from Bangalore, work here and go back.
I had quit my studies in Jamia (Millia Islamia University, Delhi) and was living in Mumbai.
I do not want to go into the details.
I spoke to her before her marriage. We have been in touch.
I am very impressed with her social stand and the person she has grown into.
Deepika is a very strong woman. She has really come into her own so beautifully.
To have a support like Ranveer Singh is another boon. They make an amazing pair. They are supportive of each other's careers.
Are you dating someone?
I am single.
A relationship is an investment.
I attach myself very deeply emotionally.
Right now, I am focused on my career.