'My son is six-and-a-half years old.'
'The way he has adapted to this lockdown is much better than the adults.'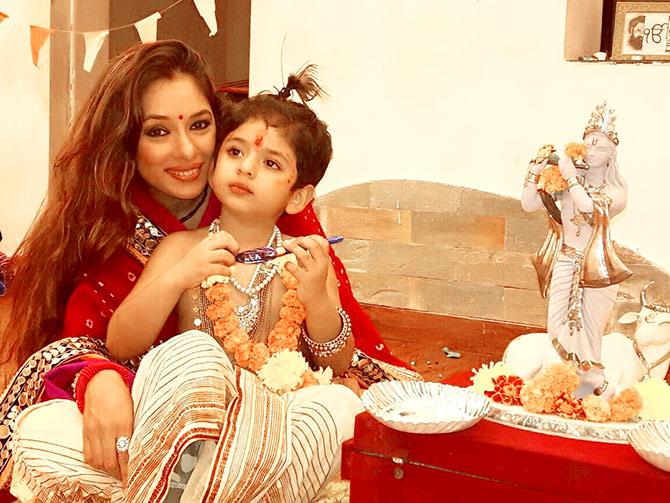 Sarabhai vs Sarabhai returns to television to keep audiences entertained during the lockdown.
Rupali Ganguly, who plays Monisha to Ratna Pathak Shah's mother-in-law, tickles our funny bones once again.
"I am Monisha in real life," Rupali confesses to Rajul Hegde.
How are you spending your time during the lockdown?
I am really liking it because the environment is so much cleaner.
We are breathing uncontaminated air.
I feel we should have quarantine every year for a month for the planet to heal and reboot.
A few days back, I saw a Kingfisher and Barbados birds in my building, which I had never seen before.
I wake up to cuckoos chirping in the morning, not to the noise of the vehicles. That's so wonderful.
In today's times, we are caught up with so much work, we hardly have time to spend with our loved ones.
So it's God sent opportunities to spend time with families and create memories to cherish for life.
I am blessed that I have a live-in help. But despite that, I am constantly busy.
Like, I have to get the groceries because I trust only myself.
I wear gloves and masks when I go shopping. When I come home, I go straight to the bathroom, put my clothes in hot boiling water and have a bath.
There are two sets of clothes, one set for going out. I call them quarantine clothes (laughs).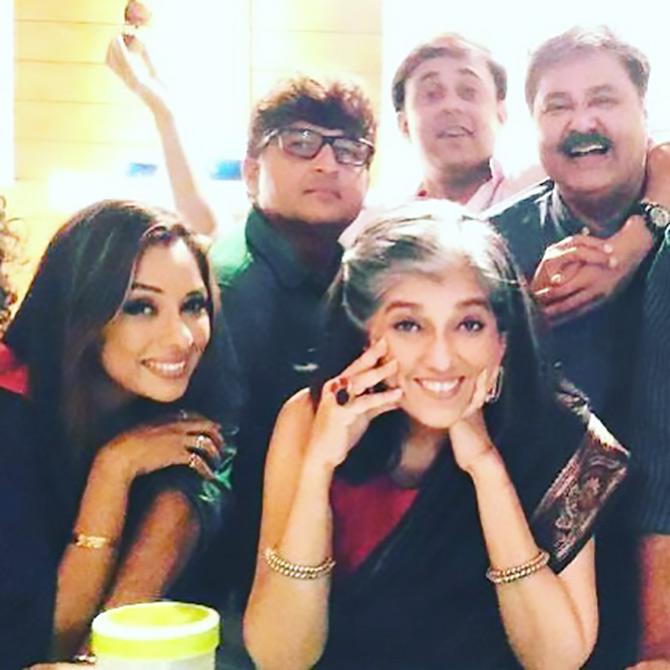 How is your son reacting to the quarantine?
I think the real heroes are the bachaaS.
My son is six-and-a-half years old.
For him to fathom all this and the way he has adapted to this lockdown is much better than the adults.
The schools have shut, he cannot go down to play or meet his friends...
I made him cut vegetables today, he will probably knead the dough in a while.
I make him remove a set of toys everyday and play with it.
I ask him to draw, do some handwriting practice.
Sarabhai v/s Sarabhai is back on television. Are you watching the re-runs?
Yes. I'm not a TV person, I switch it on only to watch the show's re-runs.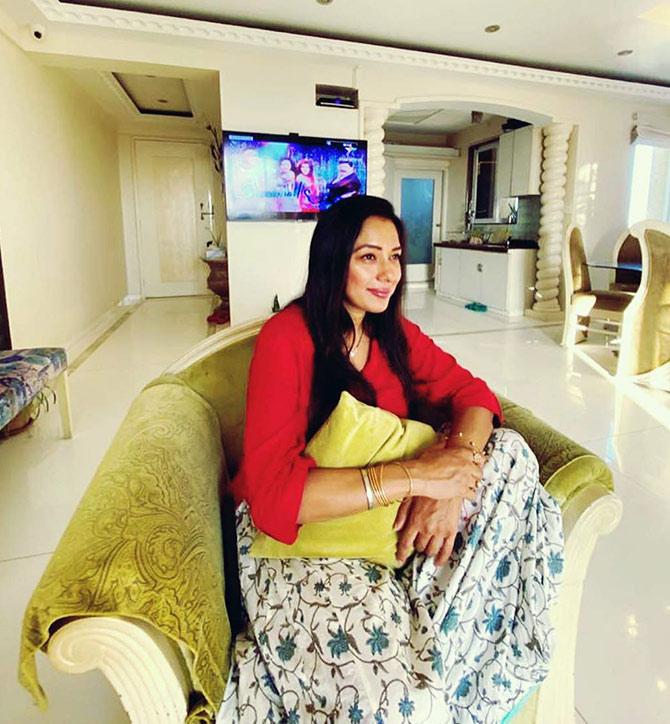 Do you feel nostalgic when you watch Sarabhai vs Sarabhai?
It feels like it happened yesterday.
Every scene has a memory behind it.
We have an old Sarabhai chat group and we keep calling each other or discussing the scenes.
Sumeet (Raghavan), Rajesh (Kumar) and I remember everything.
The cast respects and love each other so much that everybody pulls each other's leg. That's very rare for the cast of any show after so many years.
They call me 'yedi (stupid)', but that will not change.
Sumeet is the biggest mastikor (mischievous)' of the entire cast.
I was a daily soap person and did not have a comedy background when I did Sarabhai. It was completely Aatishbhai's (Kapadia, director, writer and producer of the show) conviction that he cast me.
On the first day of the shoot, I went up to Deven Bhojani (director) and told him that I did not know comedy, so I will copy whatever he showed me.
Characters like Monisha are all thanks to Aatish's writing and conviction because I am Monisha in real life. Also, Deven whom I copied, hopefully, to the T.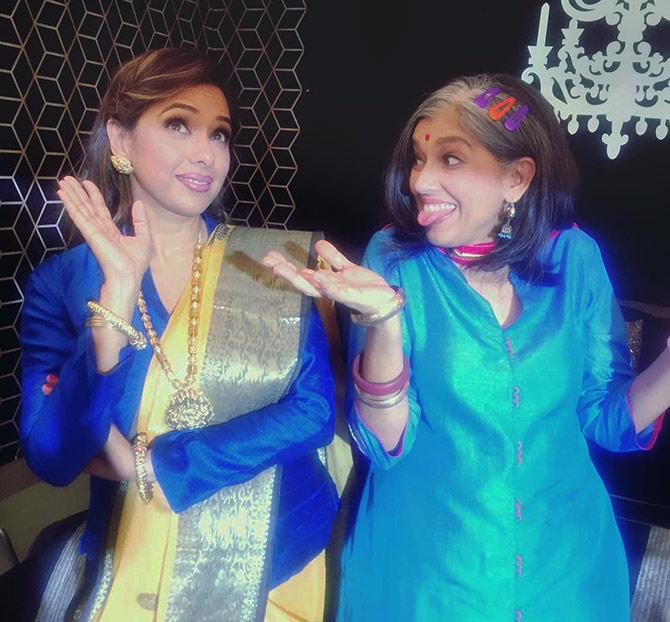 Does your son watch the show?
My son has never seen me on screen because he watches only Chota Bheem and cartoon shows.
When I put Sarabhai on the first day, he said, 'Mamma is so thin.'
The second day, he sat down to watch it.
I was so happy and proud that the first work of mine that he saw on screen was Sarabhai.
Initially, he used to wonder why people are taking pictures with me. Now, he knows that it's my work.