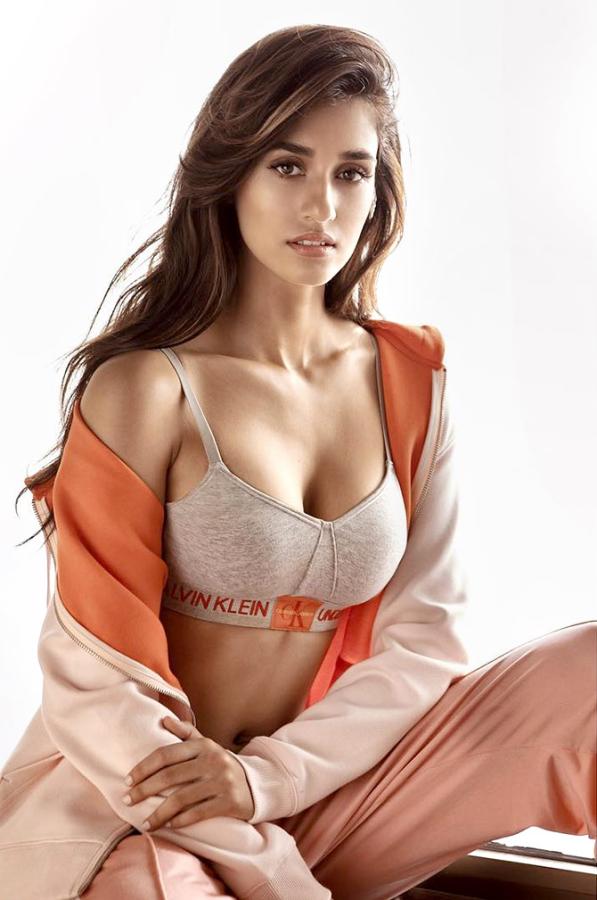 Disha Patani wants to continue her regular lifestyle as much as she can during the lockdown, working out and sticking to a healthy diet.
"I started as an outsider who walked her own path and now, it feels amazing to see how much love has come my way," Disha tells Subhash K Jha.
How are you spending your time?
I keep myself as busy as possible.
I try to work out morning and evening, sticking to my regular schedule.
I watch a lot of YouTube videos and spend a lot of time with my pets.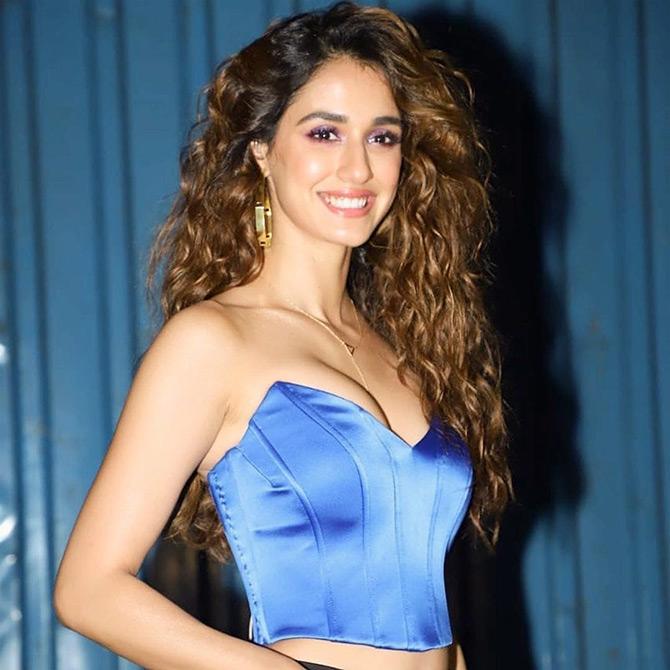 What is your workout routine?
I do cardio in the morning. I have a treadmill at home so I'm making the most of it.
It's followed by weight training in the evening.
I have some weights to perform some form of weight training exercises.
Is this a time of introspection and movie-binging for you?
I have not really introspected or thought a lot about life.
I am just enjoying all this time to myself.
I am spending a lot of time with my pets which I otherwise don't get to, due to my hectic shoot schedules.
I am trying to clean as much as I can and involve myself with some cooking whenever possible.
As far as movies are concerned, I've not really been binge watching anything as such, but I do watch sometimes.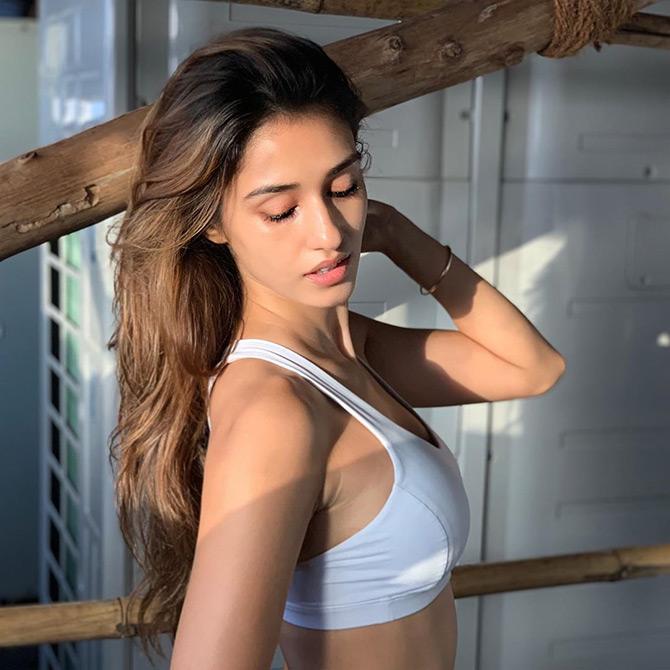 Your advice to your fans and followers on how to cope with the crisis.
Spend time with family and loved ones and more importantly, spend time with yourself.
You will never get this time back.
All you need to think about is your health and safety.
So utilise and invest this time in doing things that you love and have always craved for.
Keep your mind occupied and try to keep yourself busy.
Do you find yourself eating or sleeping more than usual?
I am trying to sleep as much as I can. I don't get to sleep enough on shoot days.
I make an effort to not eat too much junk and stick to a healthy diet, but, of course, once in a while I do treat myself to a little chocolate.
You did a dance sequence with Tiger Shroff in Baaghi 3. When will we see you back with him on screen?
Hopefully, if there is an interesting script that comes our way.
What was working with Salman Khan like?
Working with Salman has been an experience in itself. The journey has been very exciting.
He inspires me every day on set. I am very grateful to work with the superstar of our country.
This is a time of exceptional growth for you.
Determination and drive keep you going.
I started as an outsider who walked her own path and now, it feels amazing to see how much love has come my way.
One needs to strive for the best and each project that I have been a part of has uplifted me as an artist.
Malang, being the most recent one, brought immense love and appreciation to me. It makes me bring the best to my fans and justify their faith in me through my work.