'The day I am bored with acting, I will shift to something.'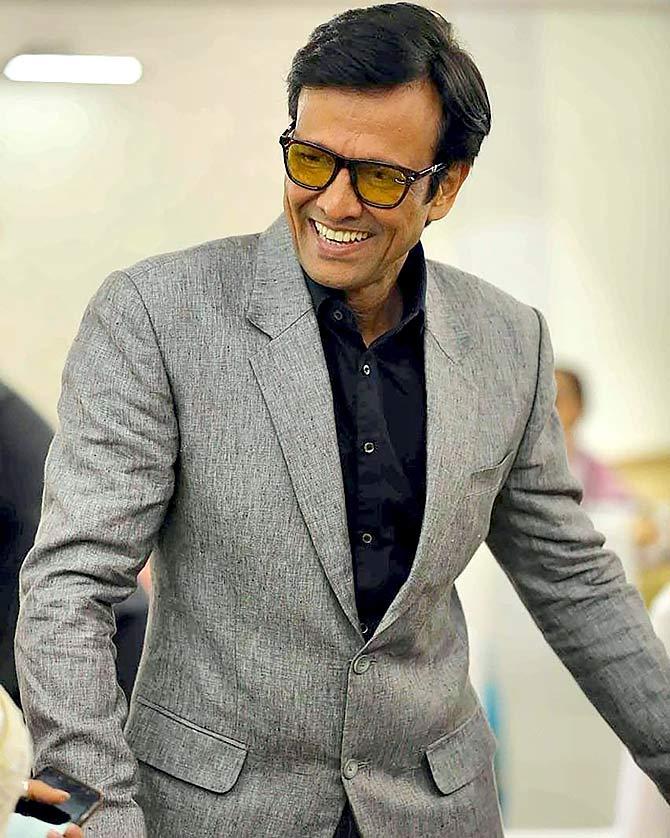 Kay Kay Menon is all set to star in Special Ops, a Web series on Hotstar, up for release on March 17.
It is jointly directed by Neeraj Pandey (Special 26, A Wednesday) and Shivam Nair (Naam Shabana).
With such talent behind the series, Kay Kay tells Rediff.com Contributor Mohnish Singh, "For me, it was a no brainer when they called me for this show."
What led you to be a part of Special Ops?
I know Neeraj Pandey, Shital Bhatia and Shivam Nair as we did television together years ago.
So for me, it was a no brainer when they called me for this show.
I know the quality they provide, and the quality of writing that there will be.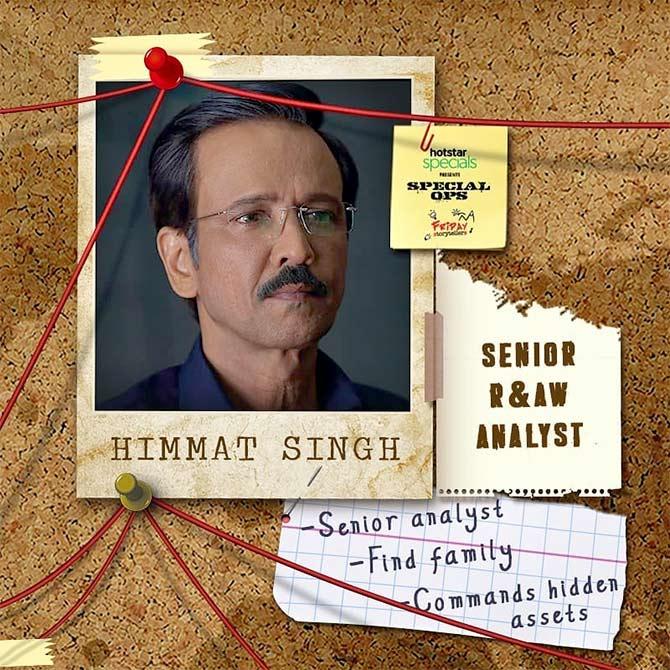 You have worked with Neeraj Pandey before. What brings you back to him again and again?
He gets his story and screenplay right; he gets the writing first correctly.
Once you do that, half the battle is won.
Then the actors just have to give form to that particular content and that is how it operates.
More often than not, you find that the writing is not really up to the mark and you have got to work around it and create something.
But with Neeraj, that particular step has already been covered well.
It is a good way to start.
Does an actor's process change when he works on a digital show as opposed to television or film?
No. An actor should not bother about the camera per se, and what kind it is.
It does not mean that in the process of a small screen, I do small acting, or if I do a big screen project, I do big acting.
For the actor, it does not matter.
You have to be truthful and believable in whatever you do and that is the founding principle of acting.
But perhaps for the director and the writer, it does because the mediums are different so they have to write in a particular way.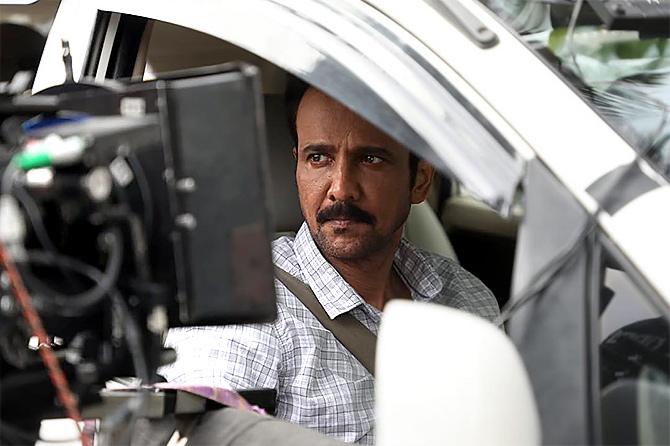 Do you think the success of a film should be measured by its collections?
I guess, that is the worldly way of doing things.
If you want to grow a business, you want to make profit. Only then it is good business.
So, I think that is how the world operates, and I really cannot complain about that.
Now, depending on the tastes of the audience, I am glad that nowadays, content films are on the forefront.
I am glad that we were there to lay the foundation for it -- people like us.
We feel happy that it is proving to be fruitful, all that effort.
So, for me, yeah, if good content gets good business, you are in seventh heaven.
Do you think because of the pressure filmmakers go through for box office collections, they will start opting for digital releases? Is that a good way to go ahead?
I have not analysed it so much, but I don't think there is any formula to it as to why one has chosen the digital platform.
There's a possibility that I have a longer story to tell, so I have chosen a Web series.
The reasons could be numerous.
All I know is that if you have content and a story to tell, and you can tell it effectively, then you should choose the medium through which you want to show it.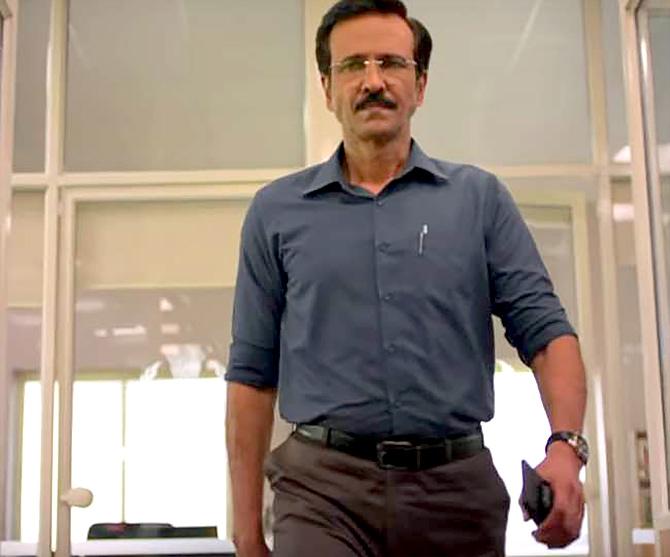 Do you put in any kind of research or just follow the director's vision?
My research is based entirely on the text.
Anything you read a number of times, you will find something and that's how it is.
I keep reading the text that you have, keep interacting with the director and writer.
The more you do it, the more things form in your head.
You know how this guy would be.
Once you get an idea, you start resolving your own ego and taking one from the character.
Since a lot of A-list actors and film-makers are making Web series, does that inadvertently affect Bollywood, forcing them to up their game and make better films?
I guess we are still making good and bad films.
The process remains the same, it has not changed.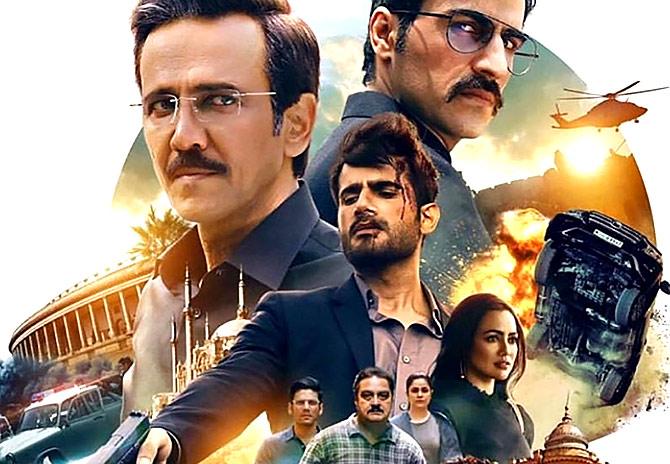 Can digital be a threat to Bollywood?
No. That was told when television was there too, that the television would be a threat to Indian cinema.
But as we can see, nothing happened.
I don't think anybody is a threat to anybody.
Do you have any plans on directing?
I don't think so; I don't have the patience to be a director at the moment.
The day I am bored with acting, I will shift to something.