'My character in Special Ops has changed me a lot.'
'It has made me a stronger person.'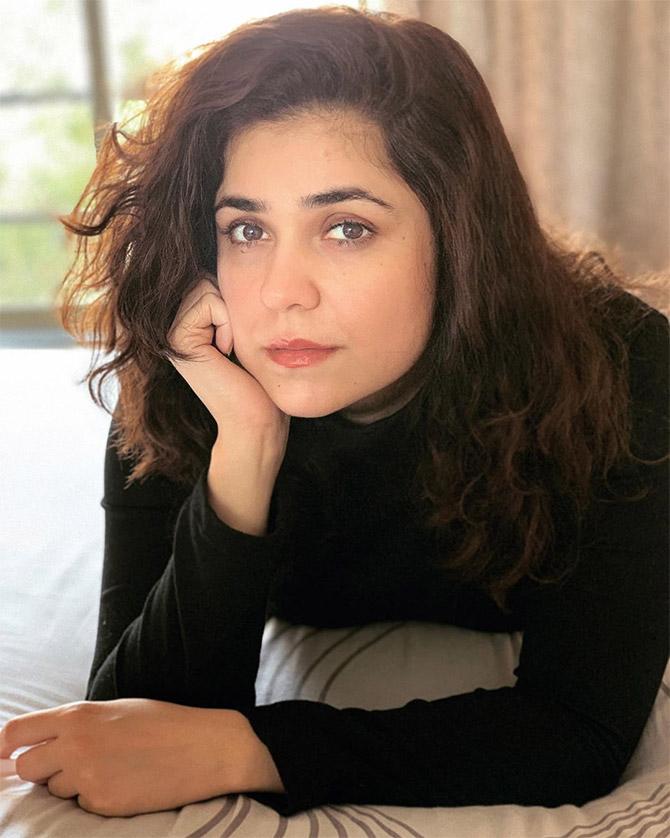 Secret Superstar actress Meher Vij makes her digital debut with Hotstar Specials's spy thriller Special Ops, where she plays a secret agent.
Though Meher does not relate to her onscreen character, she feels it has made her stronger.
"From Secret Superstar to this, I had to change the entire approach. I had to unlearn what I did before," she tells Mohnish Singh.
You play a special agent in Special Ops. What kind of training did you undergo?
We practised a form of martial arts called Krav Maga for three months.
Before the shoot started, we practiced the action sequences for almost 20 days.
We used to do it every day for six to seven hours. At the same time, I was on a strict weight training.
We did that so that we did not injure ourselves because if your muscles are strong, the chances of injuring yourself is less.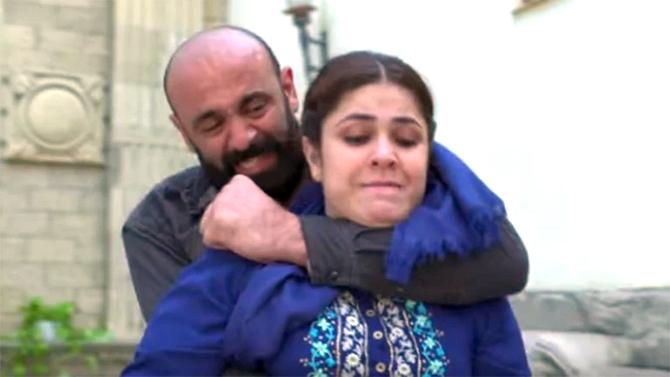 Minus the action sequences, is it you on screen?
No, I am not that person.
I am not that simple.
I am an amalgamation of too many things.
I always want to fight my fears.
I had a very fearful childhood. I used to be fearful of losing my friends or losing something.
I lost my mother to cancer, and now I fear losing my father.
I used to fear scuba diving, but I tried to banish that fear by learning it.
I was terrified. But I decided that I would die, but I would not come out until it was over.
So these are fears that you have to fight if you want to lead a good life.
And when I did scuba diving, I felt that strength.
The same way, when I did the action scenes in this series, I felt the strength.
When I started lifting weights, I had this fear that if I was not able to lift this, people would make fun of me.
When I signed up for the Web series, I had this dread that I made a mistake.
But I fought it and I feel so much stronger now.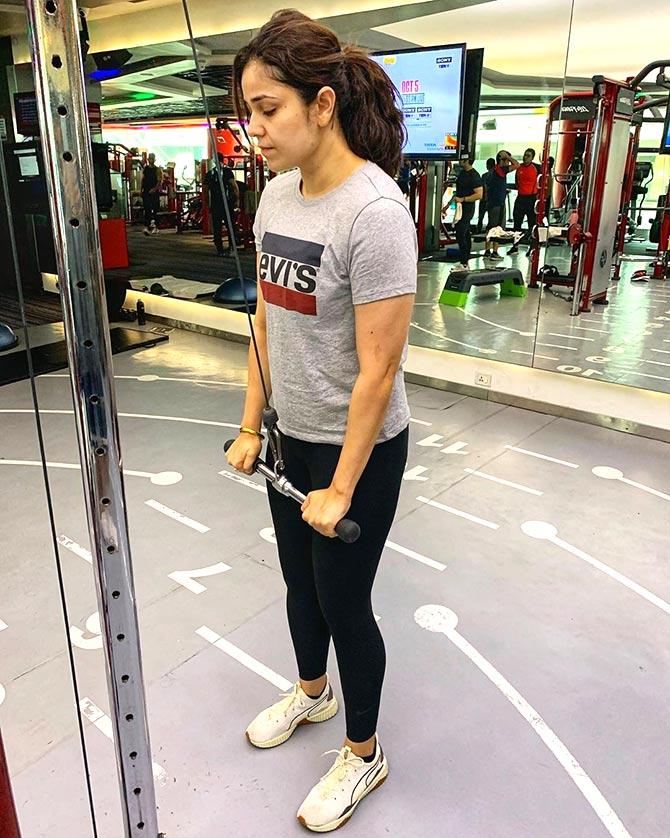 You are working with Neeraj Pandey for the first time. How has been the experience?
He keeps you on edge.
You will never be calm or relaxed on his set.
He will keep you in character; you can never disconnect with your character. But that goes in my favour.
From Secret Superstar to this, I had to change the entire approach.
I had to unlearn what I did before.
From a vulnerable character to a secret agent, I had to be very clear and kept a hold on Neeraj Pandey sir because he is very authoritative, without being loud.
So I kept a hold of his energy and whatever he kept saying.
In the action sequences too, when everything was overwhelming, I did what he directed and he handled it so well.
I have learned so much from him; his art of connecting and disconnecting.
He is very good in making connection to his surrounding and people, but he also knows when to disconnect for a better result.
You have done television, films and now Web series. Each platform requires a different approach. So what is it that Meher Vij stands for as an artist?
For me, the approach has never changed.
It is the same for me, may it be television or films or Web series.
I stand only for one thing -- that you just be there, that you would be present in whatever you are doing.
If I am playing an agent, I have to just have to think of being an agent and be it.
So, when you are doing something just be into it.
When we were training for three months, I used to prepare a speech in my head that I could do it, I am strong. That is something you can see on screen because it went into my subconscious mind and started showing on my face.
Even if you are not showing deliberately, even if you are not trying to prove a point, it is in your subconscious mind and it will show when you will watch the Web series.
That's how I will be able to convince you that I am a secret agent fighting strong.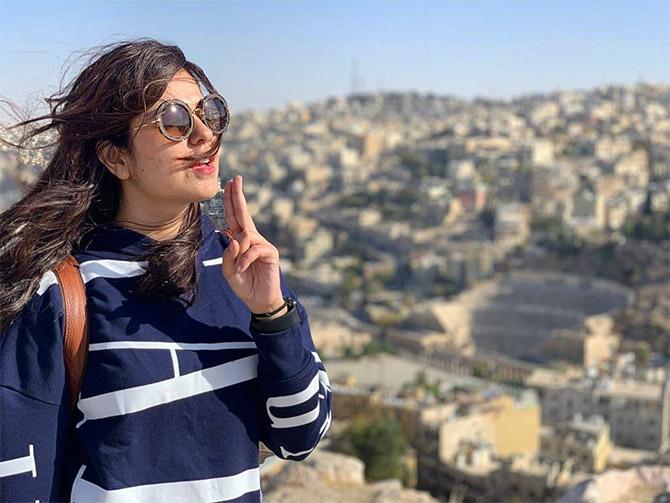 What is that one character that you think helped you shape up as an artist?
I think it would be my character in Special Ops.
It has changed me a lot.
It has made me a stronger person; I see life with a different perspective now.
I don't look at people the same way now.
I feel more confident.
I am more confident towards my fitness because of this show.
I used to lift weights before this show, but I have never been so committed. Now, I am very committed to making myself fit.
I am not done with action yet. I want to pursue more in future.
Do you think television actors face prejudice when they make a switch to films?
Yes. Some production houses have inhibitions.
I don't know why they don't want to cast TV actors.
People with talent have to struggle a lot through prejudice, favoritism or nepotism, but they do, and people have jumped from television to films.
As an actor, I deserve to be given a certain respect.
I won't ask for it.
If you give me that, I will accept, but I will not forcefully ask.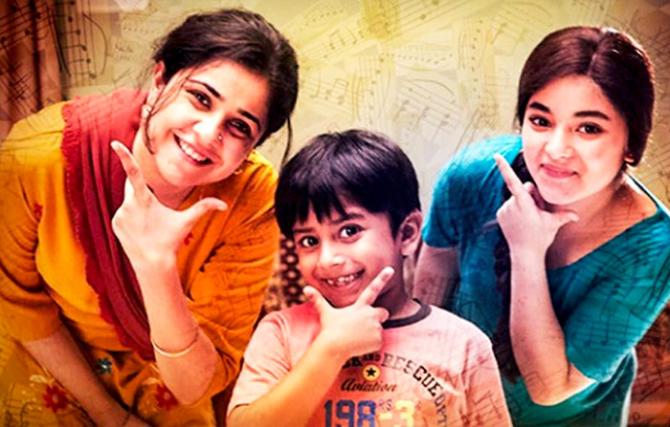 After your role in Secret Superstar, were you offered similar kind of roles?
Yes, but I did not accept them.
I left a lot of roles, a lot of money, as I did not want to be typecast.
I wanted to explore my options.
It was hard when I had to be patient for the role I wanted to play. It was filled with depression.
I felt like my life was over because I seemed to be getting the same work.
By the seventh month, I asked myself how long would they not give me something different. If I had to wait for two years, I would.
I have sat idle for such, such a long time.
I am very thankful for Neeraj Pandey that he saw me in this character.