Social media wants to know if the Great Patriot -- who had a cosy tete-a-tete with the Pradhan Sevak last week -- voted.
Alas, no photographic evidence exists of the Desh Bhakt casting his ballot, likely confirming that the passport in his possession does not bear the impressive imprimatur of the Republic of India, but the emblem of a distant land with 'passport' written in English and French. Ah well...
Happily, many Bollywood personages made sure to vote for the 17th Lok Sabha.
They also made sure to post their inked fingers on Instagram. After all, how else would the world know that they voted!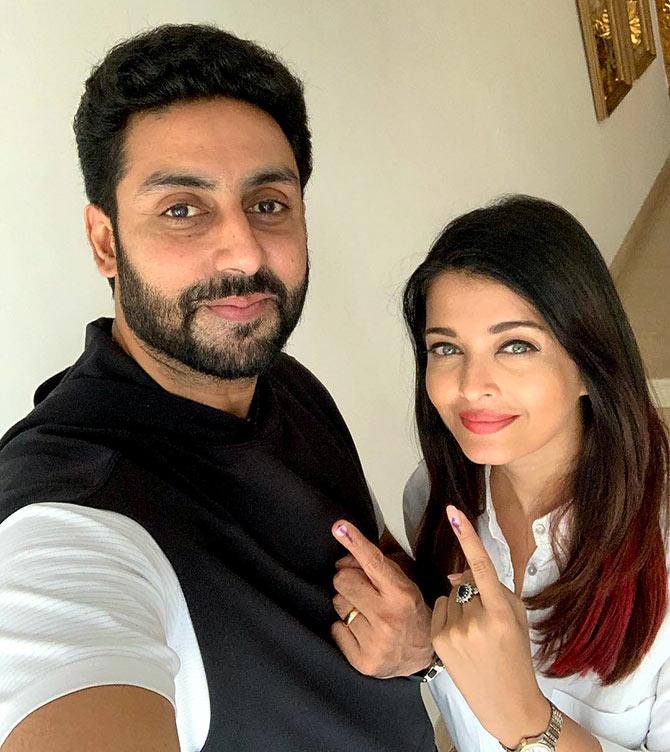 Aishwarya Rai Bachchan and Abhishek Bachchan.
<p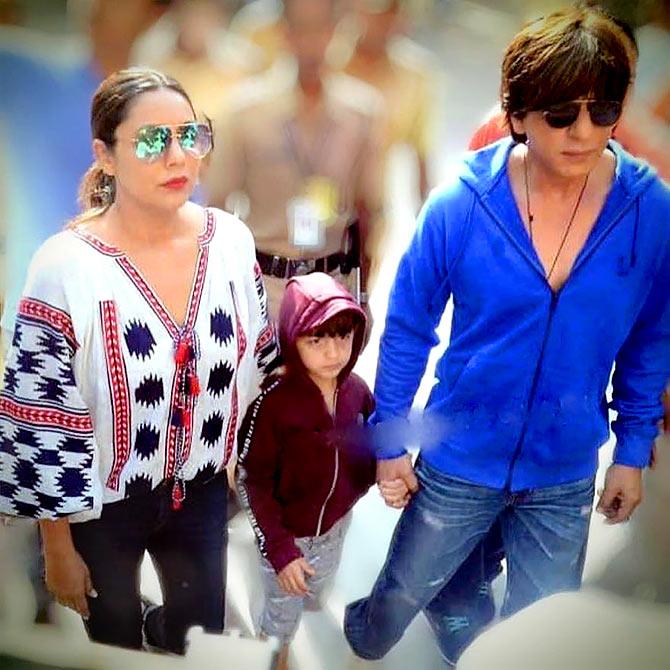 Shah Rukh posted a picture of wife Gauri and son AbRam and noted with his trademark wit: 'Little one was a bit confused between 'Boating' and Voting, so took him along to experience the difference'. :))))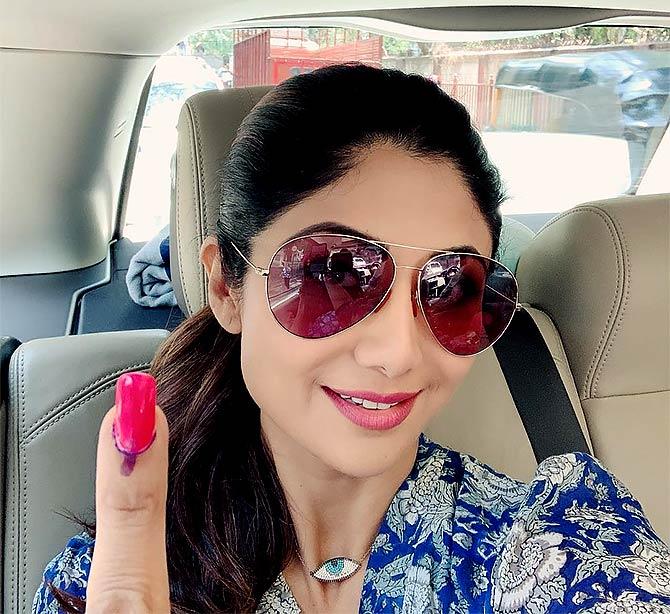 Shilpa Shetty Kundra.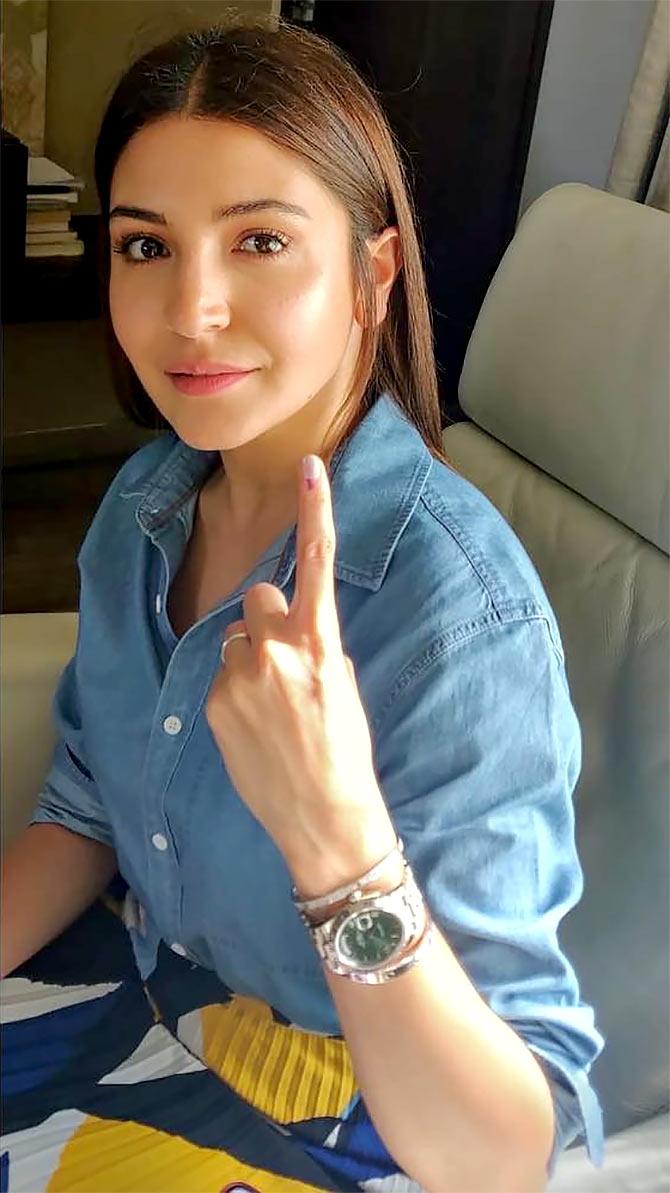 Anushka Sharma, who was a huge hit at her voting centre -- which was manned entirely by women -- and readily posed for pictures with other voters.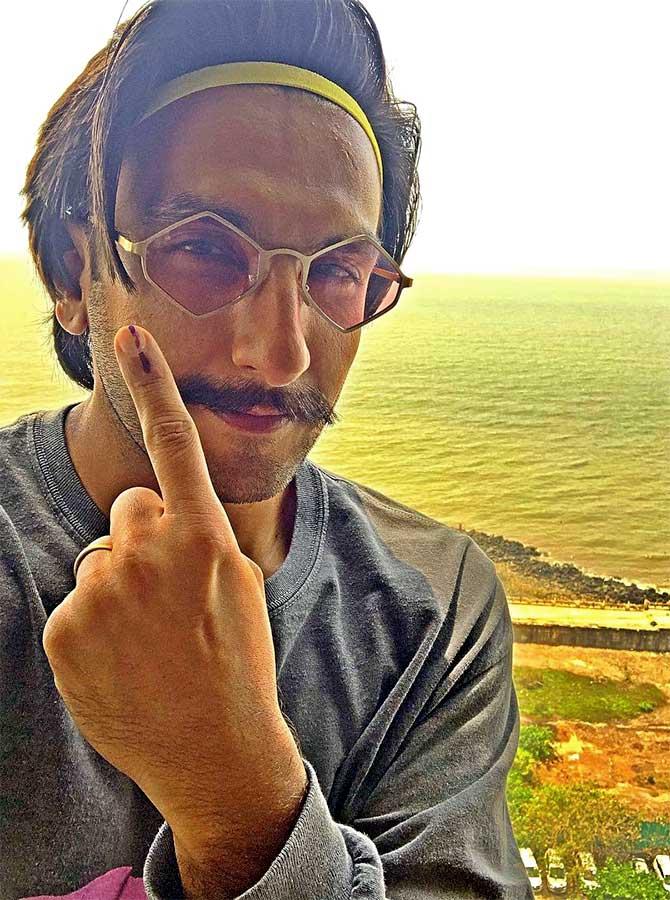 Ranveer Singh.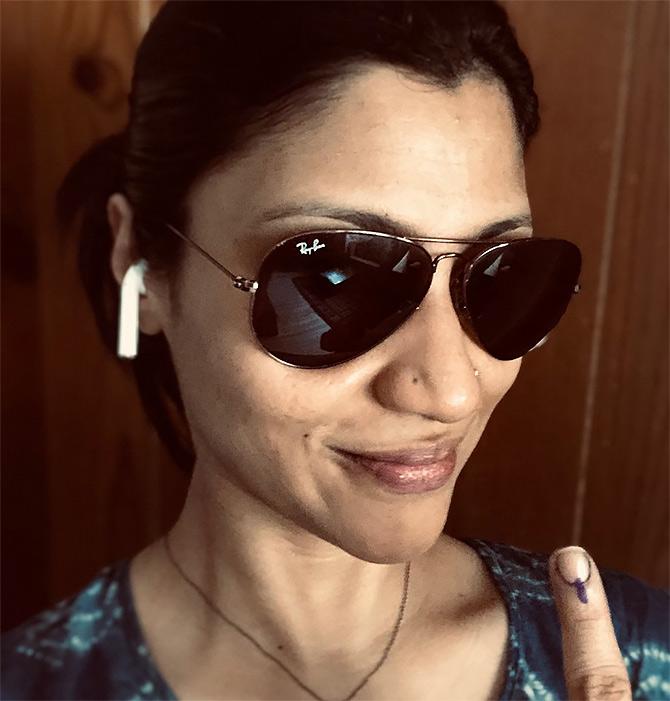 Konkona Sen Sharma.
Sonkashi Sinha, whose parents are both candidates this election. Dad is the Congress nominee in Patna Sahib while mum is the Samajwadi Party candidate in Lucknow.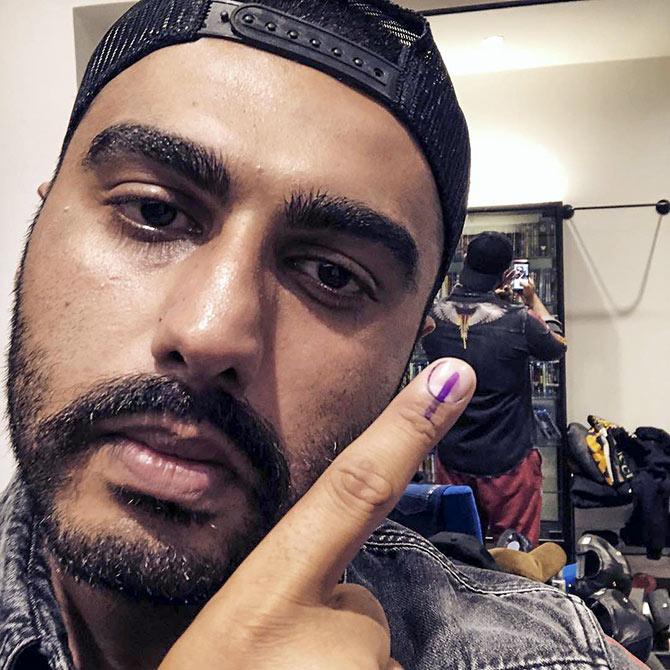 Voting is one thing Arjun Kapoor does without the love of his life by his side :))))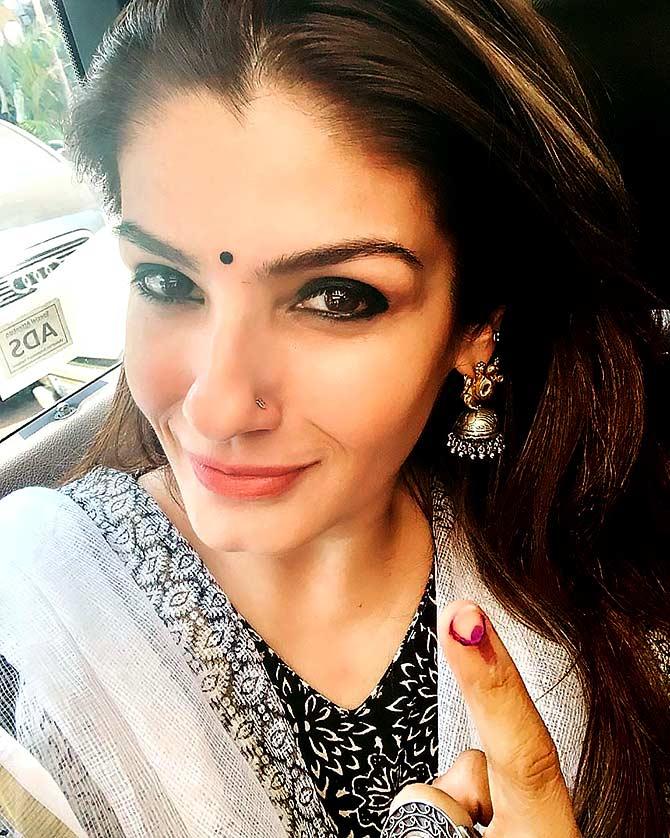 Raveena Tandon.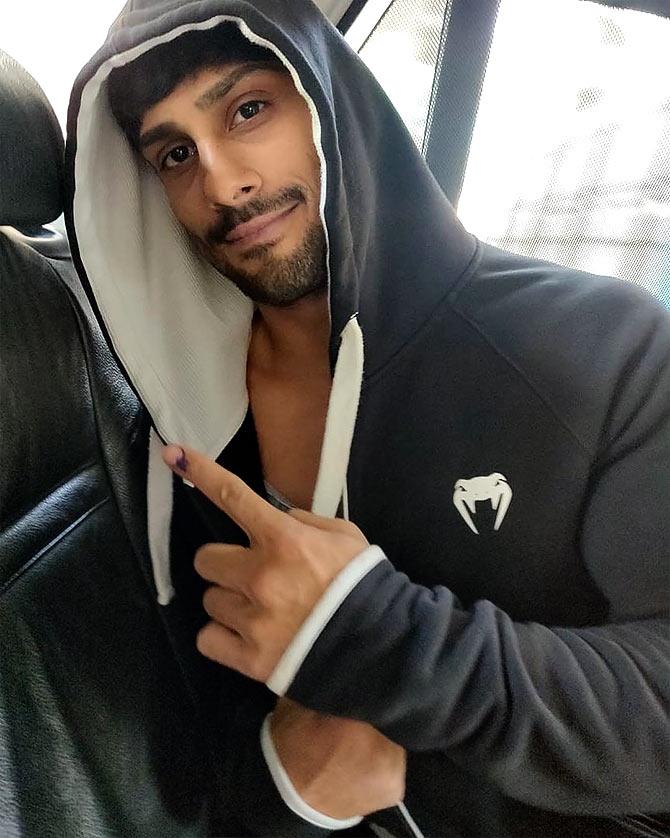 Prateik Babbar, whose grandfather Shivajirao Patil was once a Congress MP. His dad Raj Babbar, of course, leads the Congress in UP and is the party's candidate in Fathepur.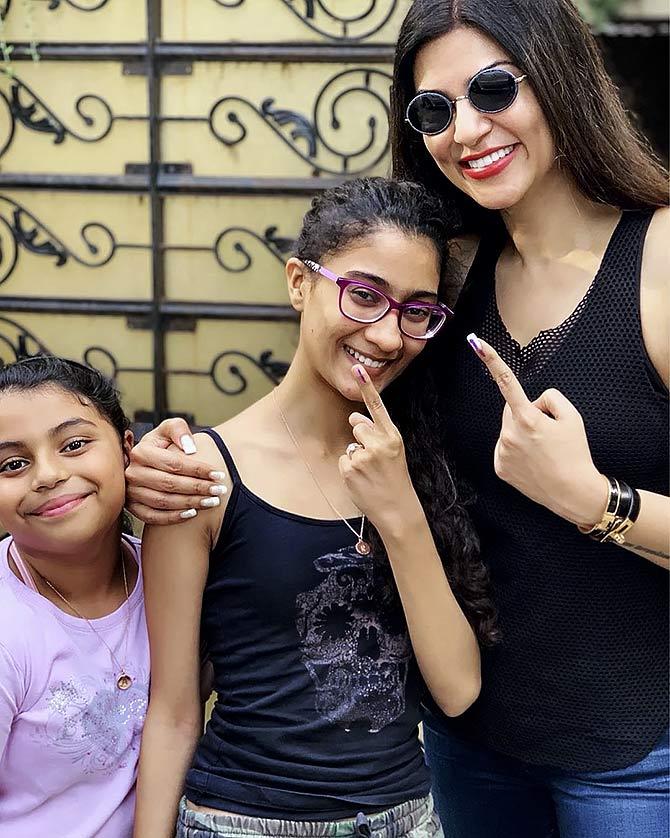 It was a proud moment for Sushmita Sen to see her elder daughter Renee vote for the first time.
Sush's adorable younger child Alisah tags along.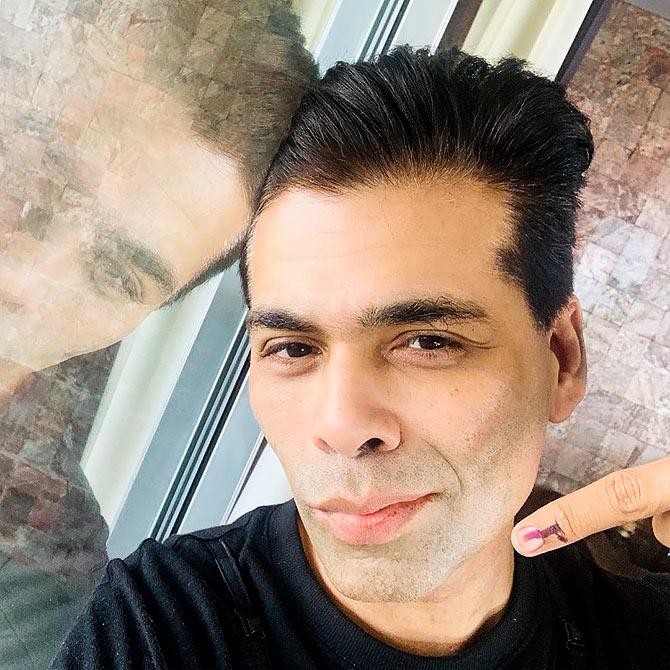 Karan Johar.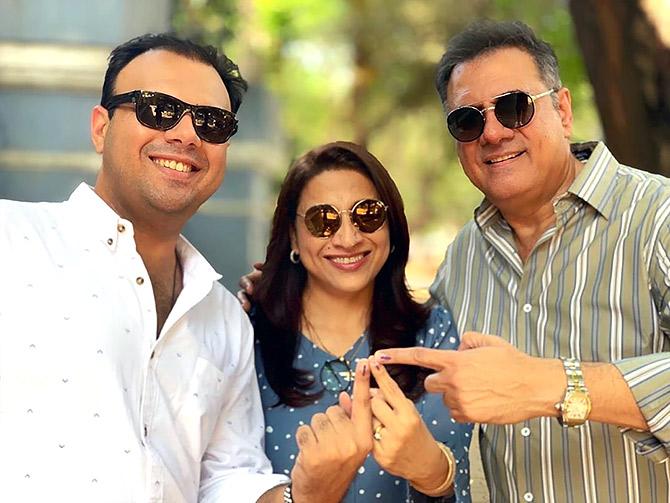 Boman Irani steps out to vote with wife Zenobia and son Danesh.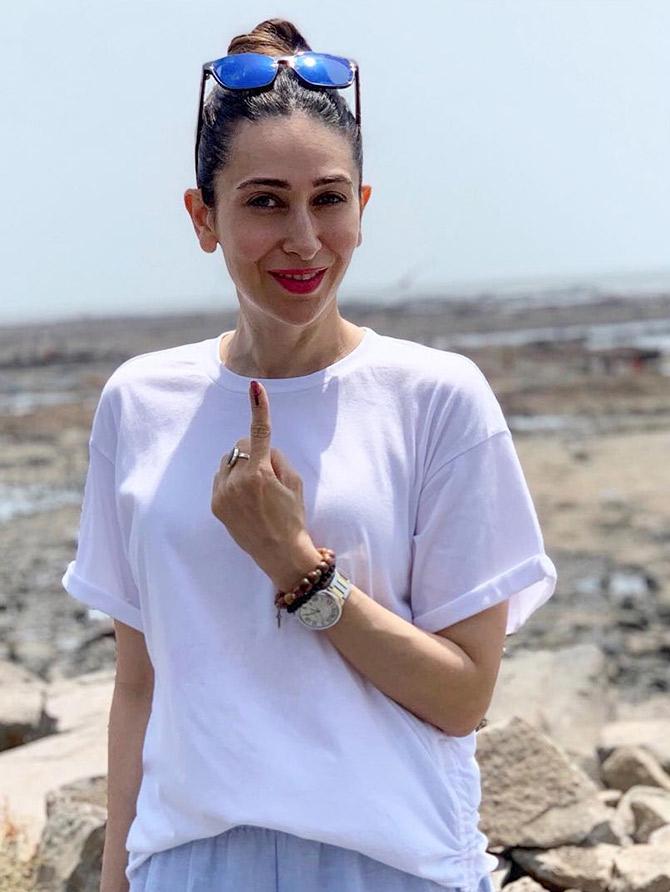 Karisma Kapoor.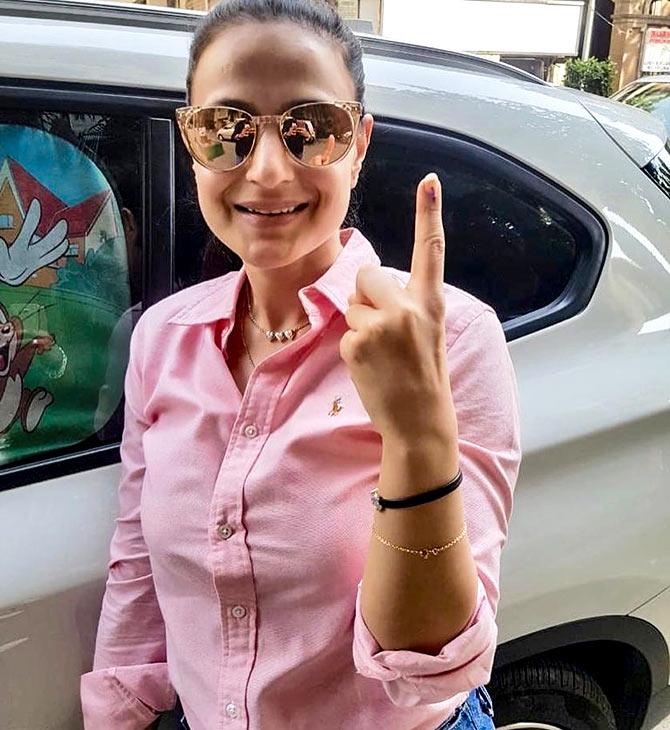 Ameesha Patel, whose grandfather was once the Congress boss in Bombay, the legendary lawyer Rajni Patel.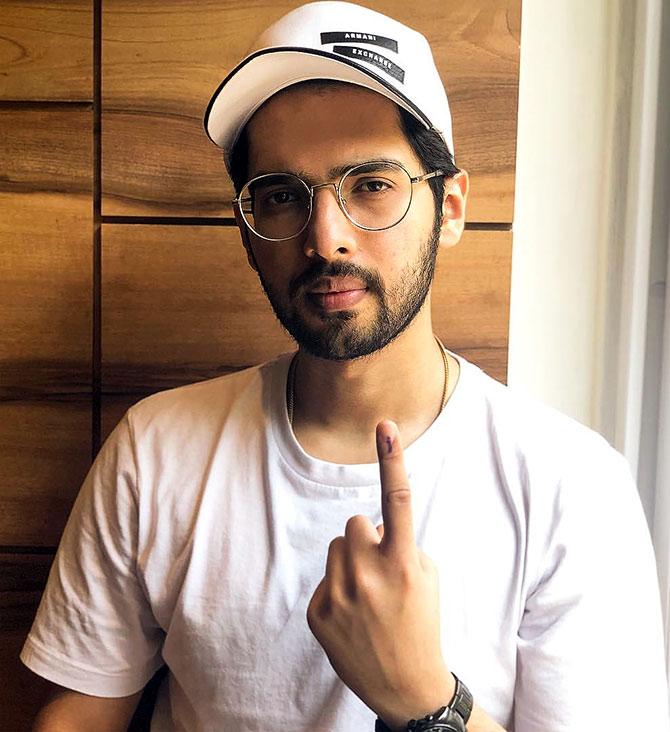 Armaan Malik.