This is how politics played out on the screen.
Indians have several passions. Movies and politics are easily among its top five.
With the 2019 general election announced, political fever is catching on and how.
Sukanya Verma looks at how the reality of elections played out in Bollywood movies.
Newton (2017)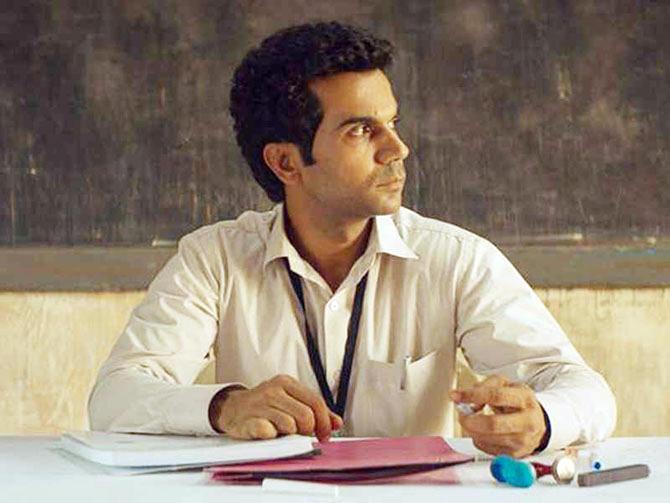 Amit Masurkar's acclaimed film looks at the merits and failings of democracy through the ideological dispute between a dutiful polling officer and a CRPF commandant within Chhattisgarh's insurgency-hit jungles.
Raees (2017)
The likelihood of man fighting an election from behind the bars and winning it too really increases when played by Shah Rukh Khan. Rahul Dholakia's Raees completely counts on that.
Bhoothnath Returns (2014)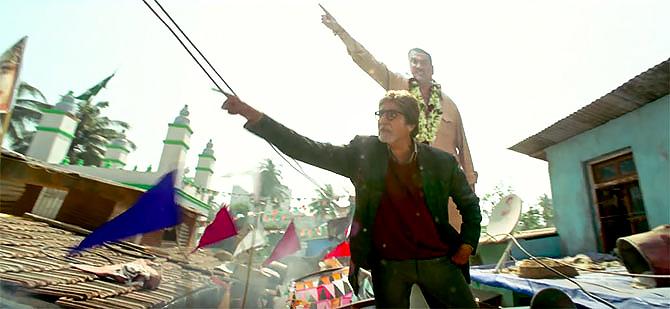 Ghosts can contest for elections too if only to rap the knuckles of a criminal opponent in a match of dead man versus dead conscience in Big B's somewhat preachy return as the spooky Bhoothnath.
Revolver Rani (2014)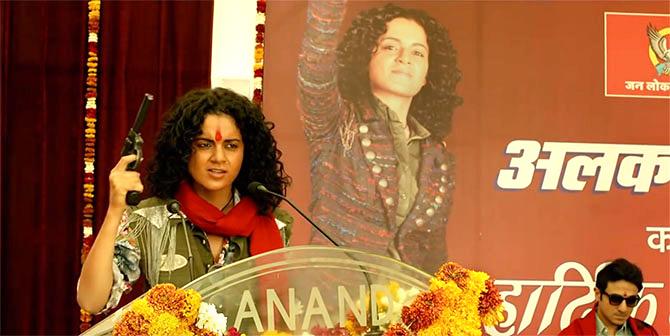 A bandit-turned-politician winning by the might of the gun, Kangana Ranaut is all swag and political incorrectness keeping with the over-the-top tone of Revolver Rani.
Gangs of Wasseypur (2012)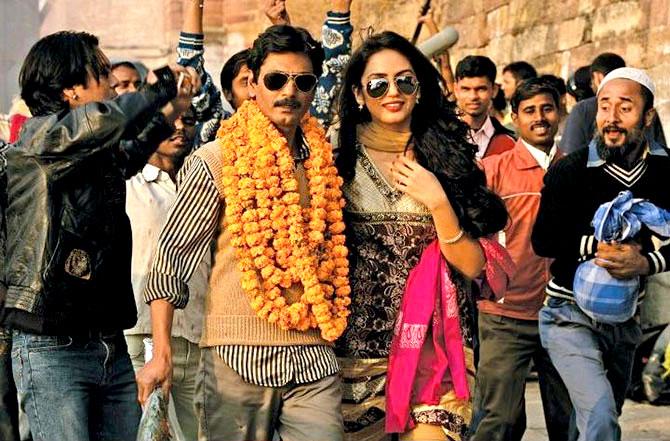 Criminal elements winning an election ticket to strengthen their clout is not a filmi thing. And Anurag Kashyap's gangster epic captures that trend most memorably in his acclaimed Gangs of Wasseypur.
Raajneeti (2010)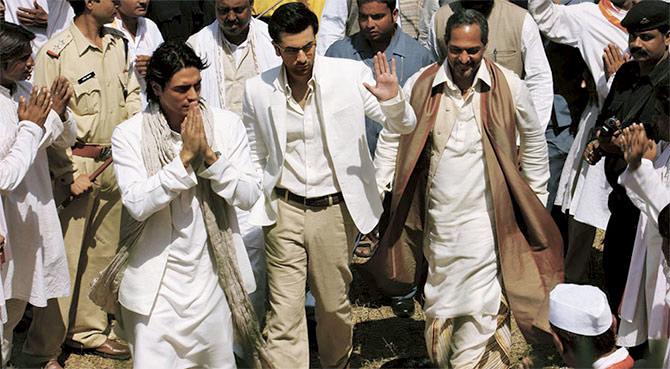 Director Prakash Jha's Mahabharat-inspired drama unfolds a series of power plays between politician cousins as they spar and scheme for the chief minister's spot.
Peepli [Live] (2010)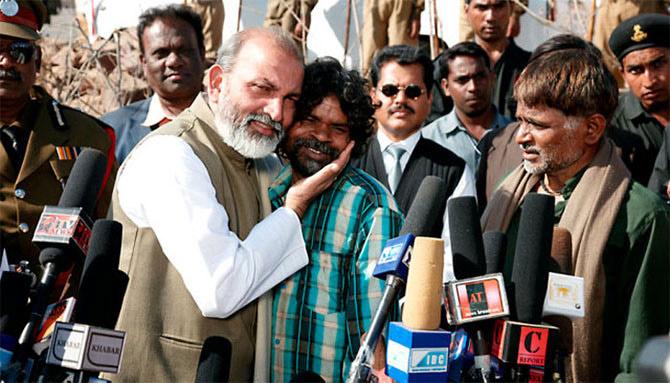 Exploitation of farmers burdened by hefty loans and self-seeking politicians racing to increase their vote banks amidst an escalating media circus fills the frames of Peepli [Live]'s forceful commentary.
Yuva (2004)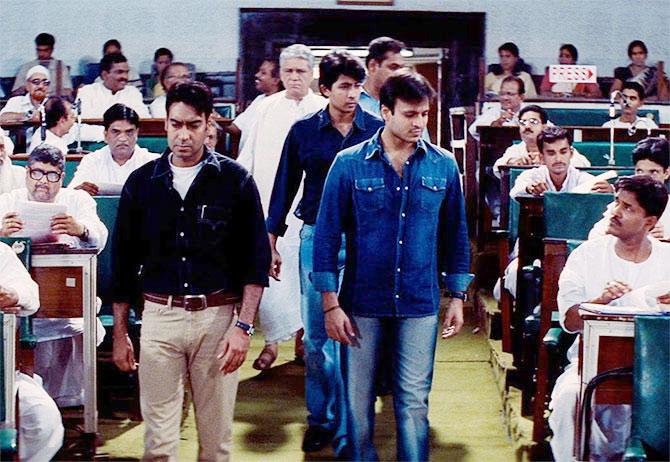 Student politics takes a serious turn when their leader decides to take on a corrupt politician in the polls and win a good four seats in Parliament in Mani Ratnam's polarising political thriller.
Satta (2003)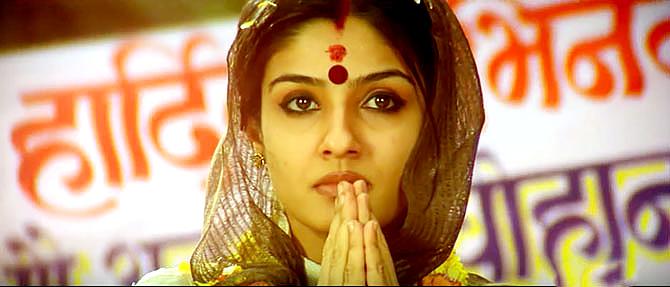 Raveena Tandon flexes her dramatic chops in Madhur Bhandarkar's political drama chronicling an aspiring CM's wife's induction and rise in the world of politics as she wins the hearts and hopes of potential voters.
Nayak (2001)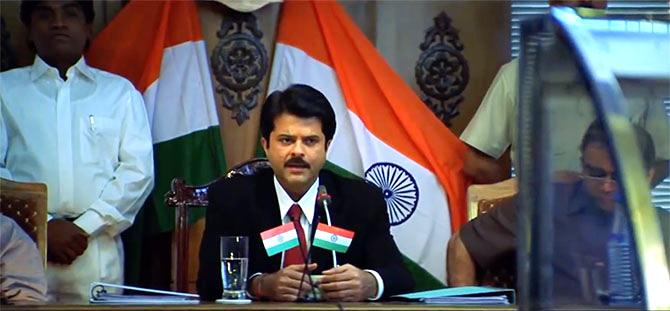 After getting a taste of the chief minister's position and power for one day, Anil Kapoor's common man fervour decides to run for elections and make it permanent thing in Shankar's audacious but engaging Nayak.
Aaj Ka MLA Ram Avtar (1984)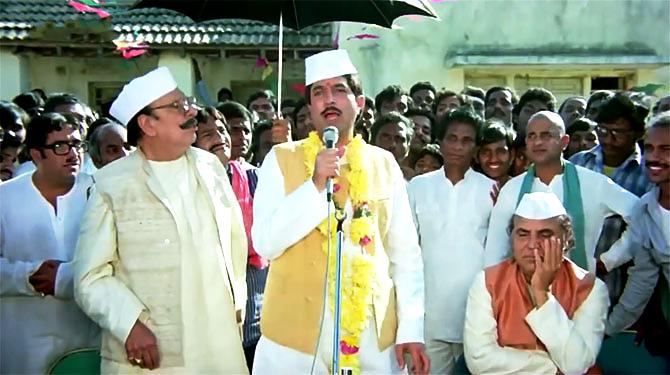 The crazy business of buying and selling votes forms the core of Rajesh Khanna's humorous avatar from hairdresser to MLA in the hit Hindi remake of Telugu's MLA Yedukondalu.
Sutradhar (1987)
The quality of becoming the change you want to see comes alive in Nana Patekar's efforts to fight tyranny by entering politics, winning people's hearts and votes only to be swayed by the same power games that made him revolt against it in the first place.
Kissa Kursi Ka (1978)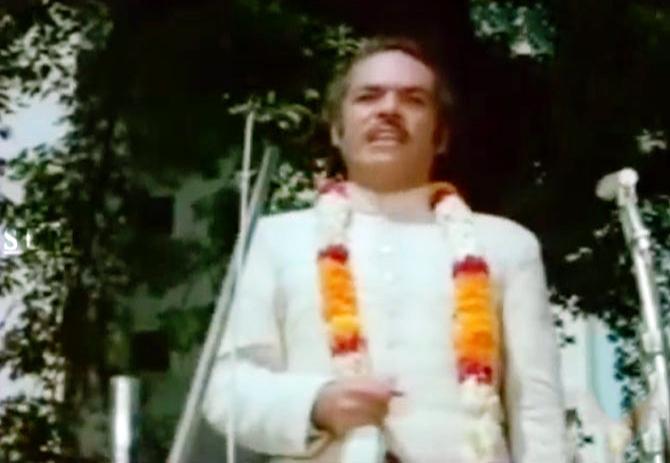 Amrit Nahata's controversial Kissa Kursi Ka, a ruthless parody of Indira Gandhi's government and her son Sanjay, ruffled many influential feathers, but today enjoys a cult status for its relentless mockery of Indian elections and democracy.
Aandhi (1975)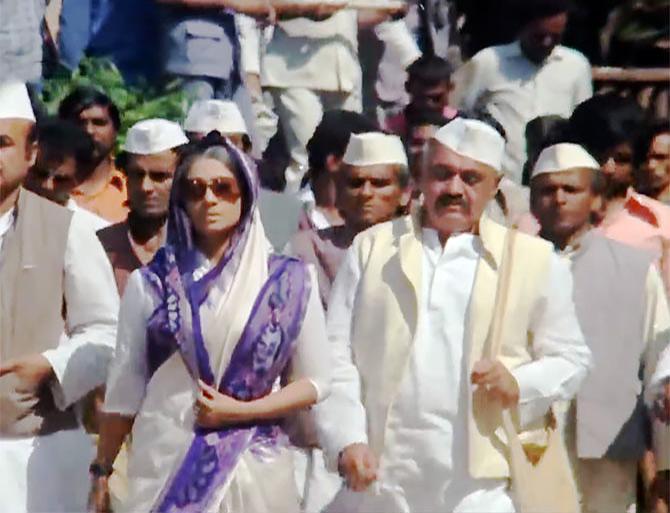 At the peak of her election campaign, a uncompromising, ambitious, politician runs into her estranged husband and relive old memories only to invite needless public scrutiny.
Gulzar's compelling relationship drama was modelled on Indira Gandhi's life.