'I never behaved like a star. So why would anyone behave like a star with me?'
Ever wondered why most of Mumtaz's famous songs featured her in orange costumes?
"Orange was my favourite colour," Mumtaz explains to Subhash K Jha. "I am a very fair-complexioned girl of Persian origin. Bright colours suited me. I especially loved orange. I'd sit with my costume designer Bhanu Athaiya and make sure the orange colour figured in the songs and dances."
The sizzling Aaj Kal Tere Mere Pyar song with Shammi Kapoor had Mumtaz making one major adjustment: "I remember we opted for an orange sari instead of a gown. Normally, I would dance in Western outfits for a Western-rhythmed song like this. But on this occasion, the Sippys (producers of Brahmachari) insisted on a sari. So Bhanu and I created a specially designed one. The song had a lot of jerks and movements, so we had to make sure the sari remained in place."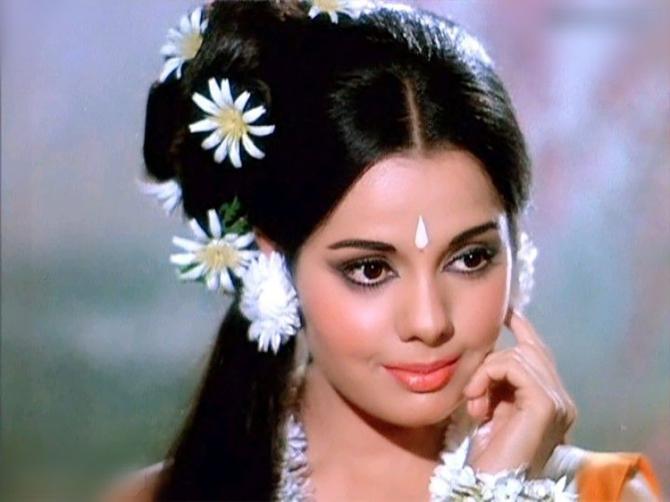 The actress, whose performances in Khilona, Tere Mere Sapne, Aap Ki Kasam, Jheel Ke Uss Paar and Aaina established her as one of the two top-most actresses of the 1970s, is in Mumbai now.
Why did she quit and leave at the peak of her career?
"Maine industry hi nahin chhoda, shaher aur mulk bhi chhod diya (referring to her homes in London and Nairobi). I got married to the man I loved. I had two lovely daughters. Now, I have four beautiful grandchildren and they are the loves of my life. I couldn't have asked for more. No regrets about leaving the industry."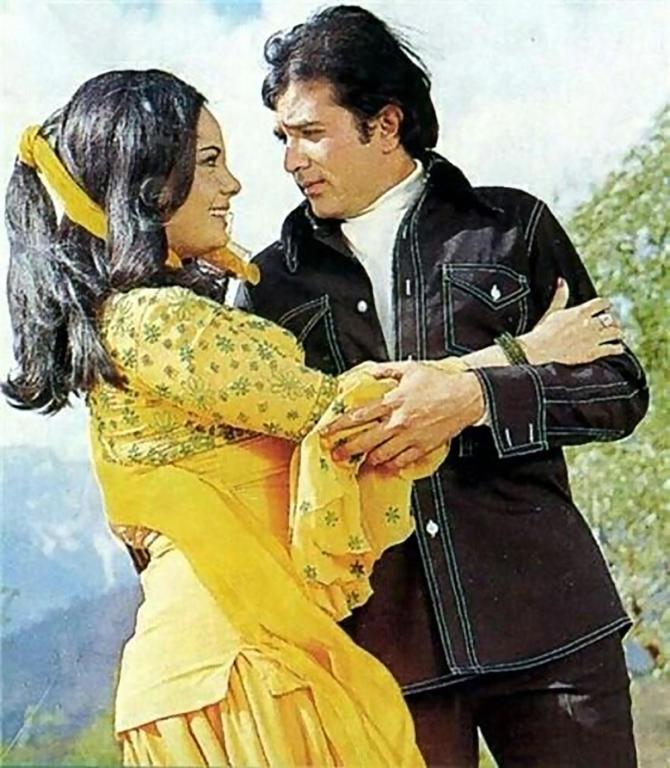 Mumtaz is very fond of Rajesh Khanna with whom she did a lot of films.
"He was my favourite, and I was his. I can't remember how many films we did together, but we were constantly working together, right until I quit the industry.
"Unke filmon mein heroine ko zyada kuch karna ko nahin hota tha (in his films, the leading lady didn't have much to do) but I like the film which featured the song Duniya Mein Logon Ko Dokha Kabhi Ho Jata Hai (Apna Desh). I had a well-etched role in that.
"Then there was Aap Ki Kasam where both of us were equally important. It had a controversial subject where the wife leaves her suspicious husband although she's pregnant. I remember Kakaji and I had heated discussions with the film's producer-director J Om Prakashji about whether the film will work or not. Eventually, it was made and it was a big hit."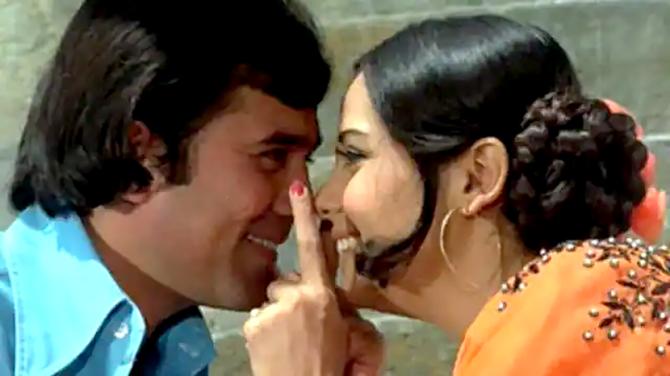 Although Rajesh Khanna had the reputation of being temperamental, Mumtaz had no problems working with him.
"The only time he'd get upset with me was when I signed films with other heroes. He would sulk in the corner. It was okay for him to work with other heroines. There are separate rules for men and women. He always treated me with affection and care. He called me 'moti ' (fat) because I was always on the plump side. I didn't mind.
"As far as being moody is concerned, I was the friendliest person on the set. I chatted with all the technicians between shots. I never behaved like a star. So why would anyone behave like a star with me?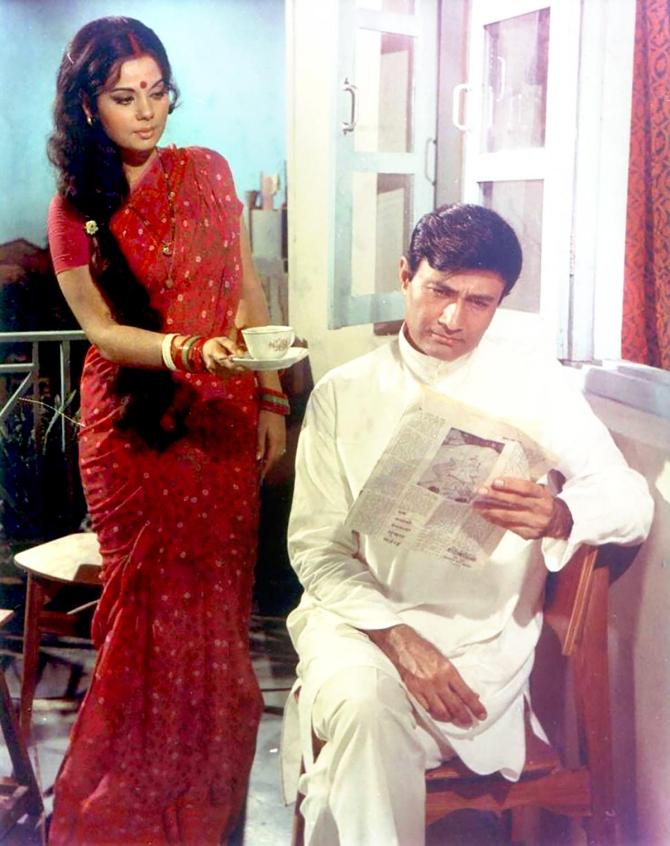 Which is her personal favourite film?
"I can't name a favourite, but I can tell you which was the most difficult -- it was Vijay Anand's Tere Mere Sapne. I had to underplay my part. It is very difficult to do this in our cinema where actresses had to do a lot of loud rona-dhona.
"Underplayed performances are far more difficult than the dramatic ones. So yes, Khilona and the other well-known performances of mine were all good, but Tere Mere Sapne was the toughest."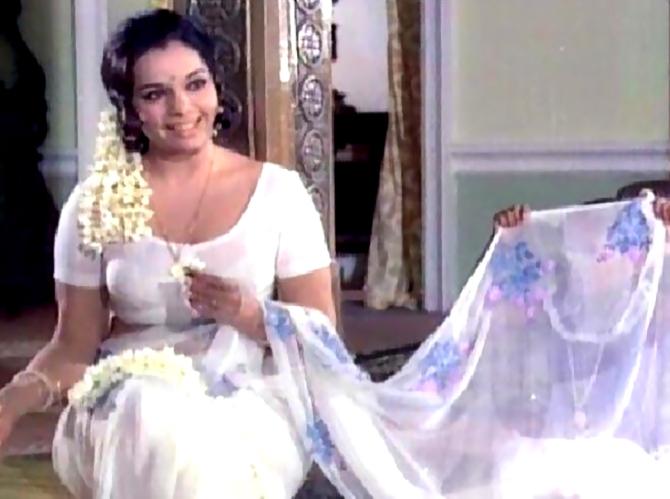 Mumtaz's last film was Aaina before she quit the industry and got married. Mumtaz was powerful as a daughter of an impoverished Brahmin family who takes to prostitution to make ends meet.
"That was the only film of ours where Kakaji took a backseat," she says, referring to her co-star Rajesh Khanna. "But that was his guest appearance.
"It a very powerful subject, directed by a very powerful and influential director of the south (K Balachander). The film flopped. People could not accept the heroine's character. Many years later, Yash Raj Films made the same subject (Laga Chunri Mein Daag). Lekin woh bhi nahin chali (that didn't succeeded either)."