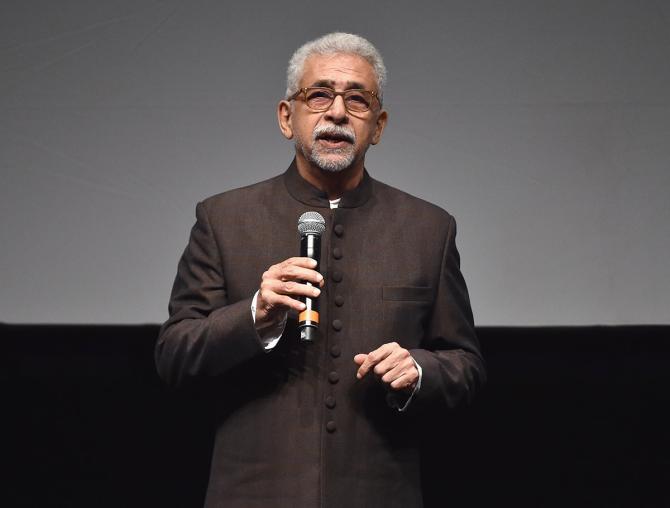 Dilip Kumar and Naseeruddin Shah have found themselves in hospital simultaneously this week.
This is Dilipsaab's second visit to the hospital in a month. At 98, he is at a precarious juncture of his life.
Naseeruddin Shah, on the other hand, is a sprightly 70 and still a long way to go.
As someone who has known him for decades, I was immediately concerned.
When I reached out to Naseersaab asking if he has been hospitalised, he replied, "Patch on the lung, investigations on. Thanks for your good wishes."
In May 2020, there were rumours of another health scare for Naseersaab.
When I had connected with him, he told me the health issues were the inventions of media stormers out to get hits by hook or crook.
Ten years earlier, in May 2010, there was another health scare.
When I had asked him then about his health, his reply was characteristically wry: "The alarming reports about my health were fictitious. It was nothing serious. Just a bout of vertigo. It was troublesome. I had to get a scan done, so I was flown from Coorg, where I was shooting, to Bangalore. Some of the reportage about my health seems more wishful than sympathetic."
While Dilip Kumar will turn 99 on December 11, Naseeruddin Shah will turn 71 on July 20.