Shilpa Shetty has an enviable figure and amazing food habits as well!
Shilpa Shetty has one of the best figures in Bollywood.
She's a fitness expert, who endorses yoga.
She always makes sure to eat right but she has her cheat days too. She calls them the Sunday Binge, and she digs into delicious-looking exotic menus.
She also makes sure to post pictures of her Sunday Binge on Instagram, and they've left our mouths watering.
Here's what's on Shilpa Shetty's plate!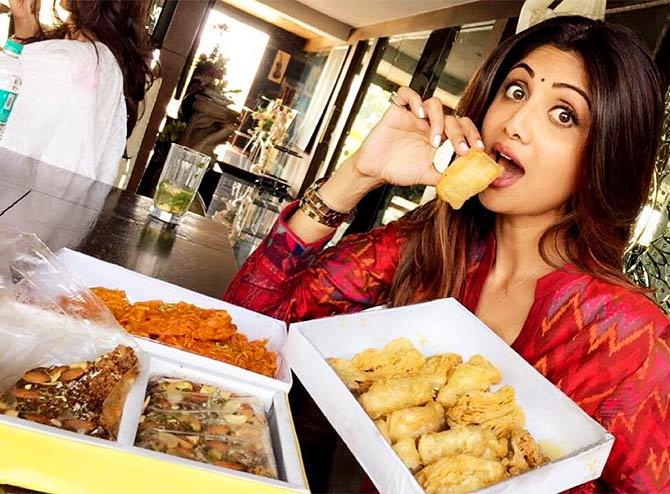 Enjoying some gujjias on Holi.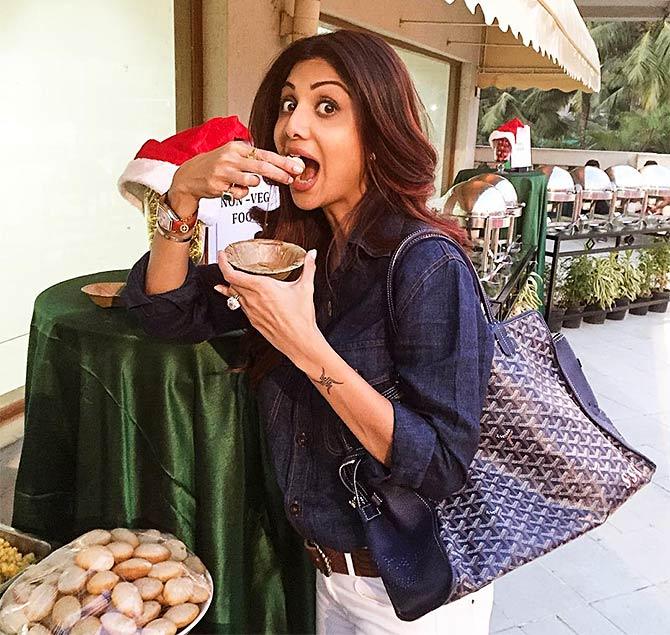 There's pani puri too.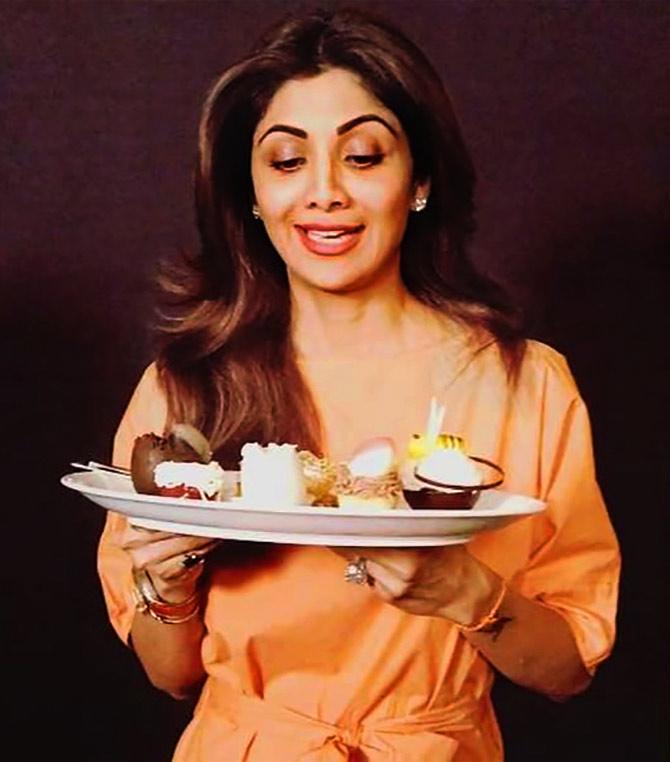 Shilpa's Easter had some assorted Easter eggs and cakes!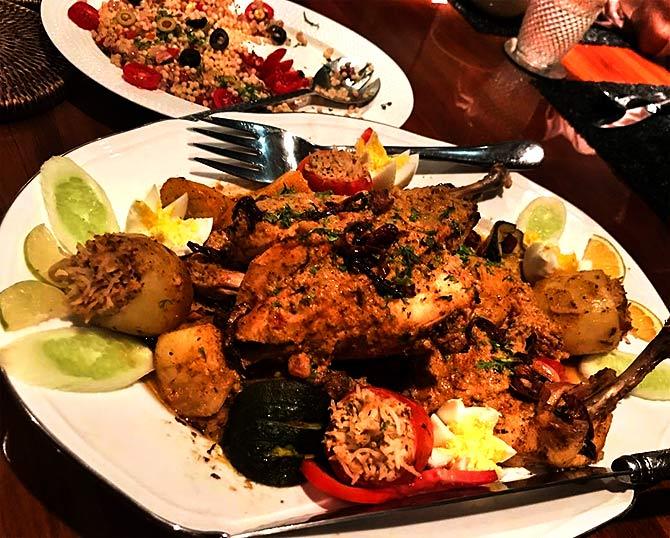 A home-cooked meal consisting of Roast chicken (Lebanese style) with a mint couscous salad.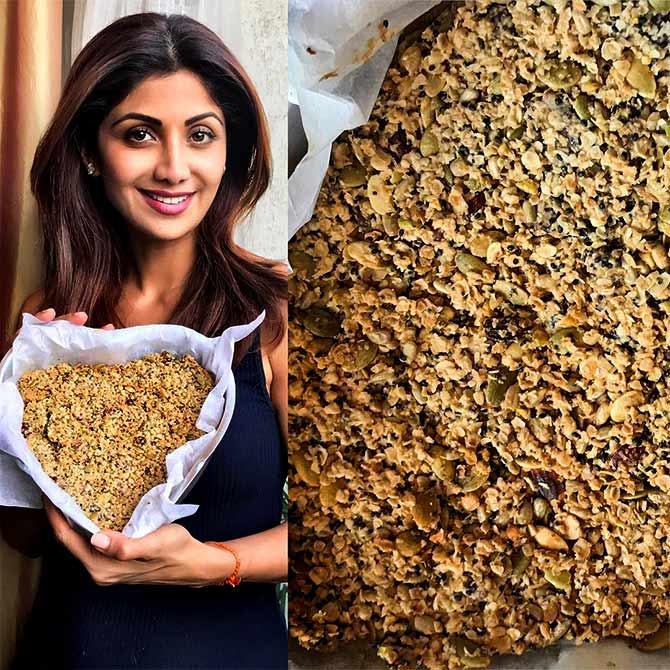 She makes homemade granola with oats, unsalted butter, chia seeds, pistachios, cranberries sunflower seeds, honey...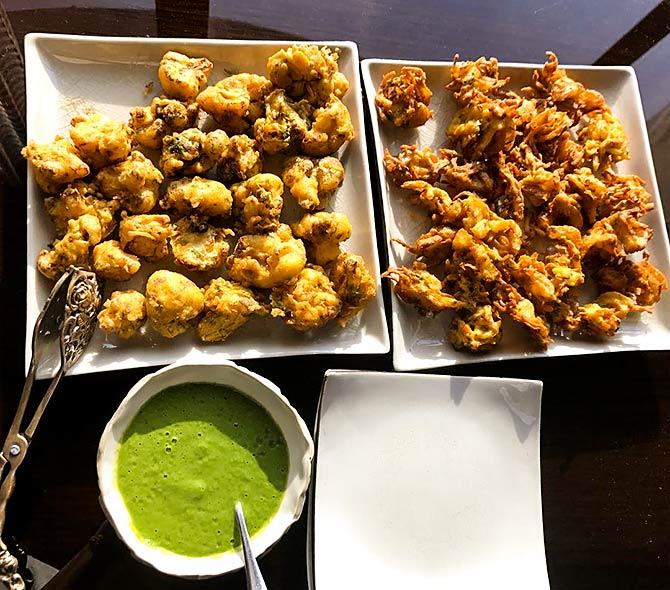 She chose to have piping hot and crispy cauliflower and onion pakodas, with tea, when she was down with flu.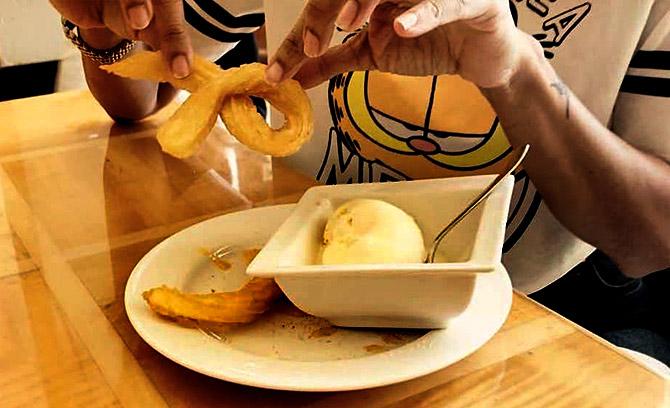 Hot churros with vanilla ice cream.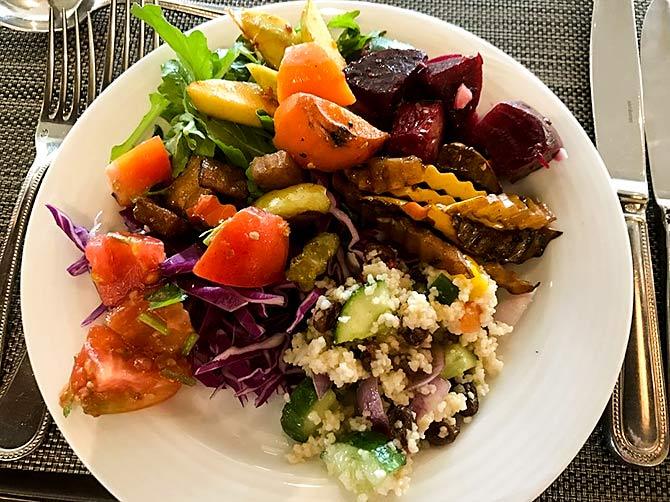 A sumptuous salad plate: Fresh beetroot, tomatoes, grilled zucchini, purple cabbage, rocket leaves, couscous, cucumber and raisins.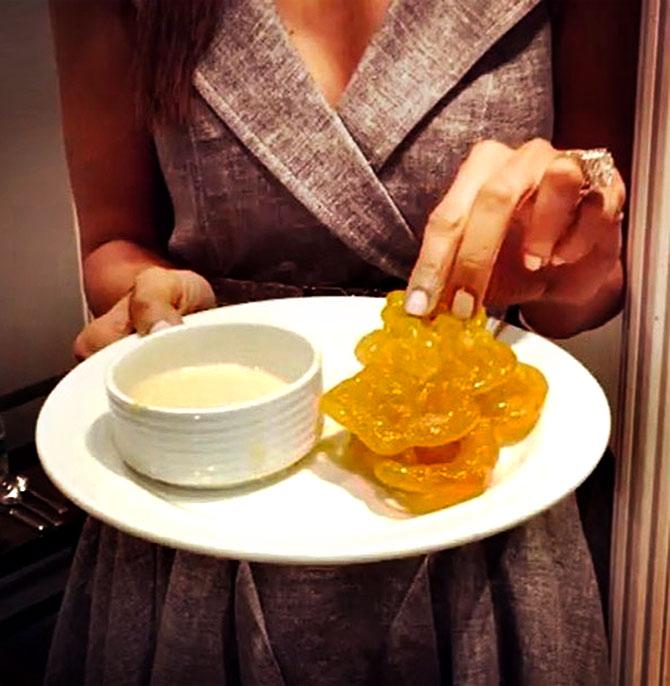 Hot and crispy jalebis with rabdi.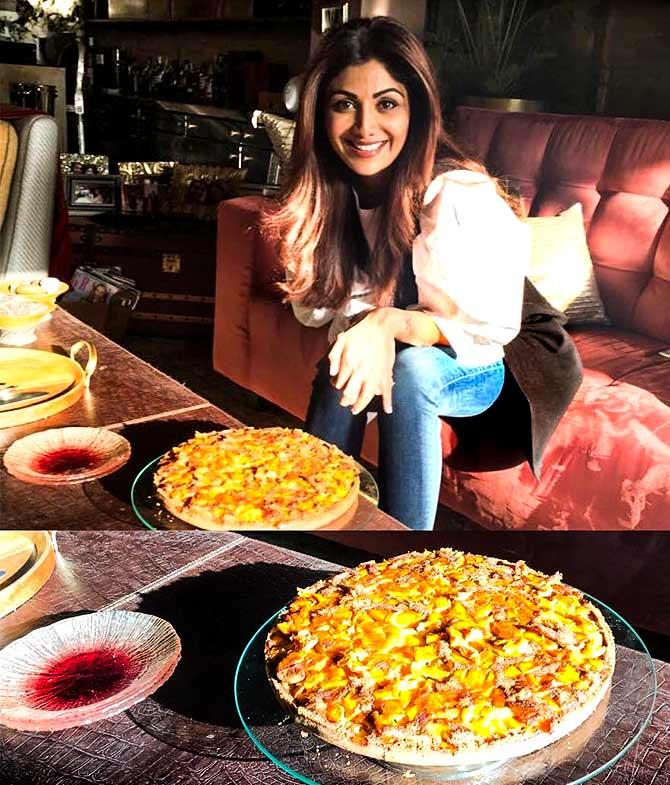 With mangoes in season, Shilpa bakes a mango and coconut cake for tea ('very little brown sugar').
'Turned out yum,' she promises.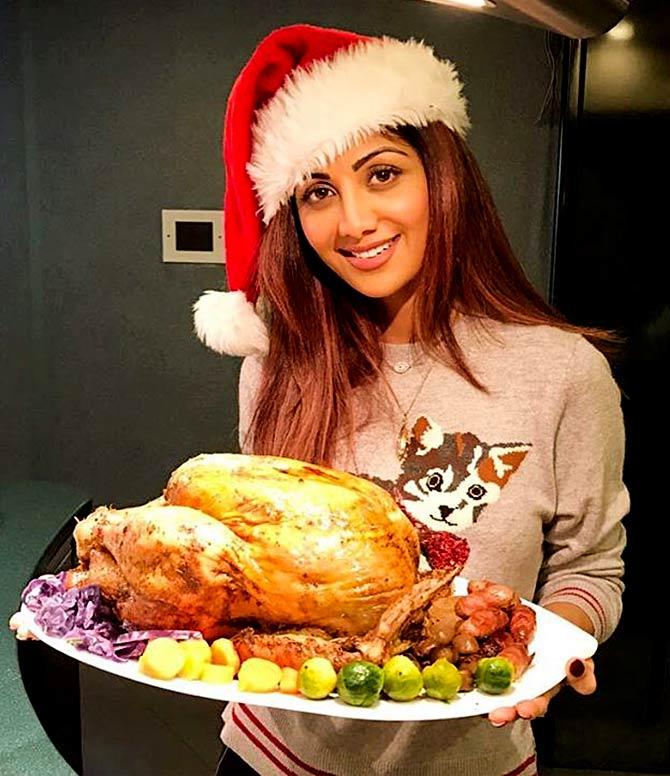 Turkey for Christmas.
Yes, Shilpa says she's made it herself.
'It's tradition,' she posts. '3 hrs of cooking and it's Turkey time.'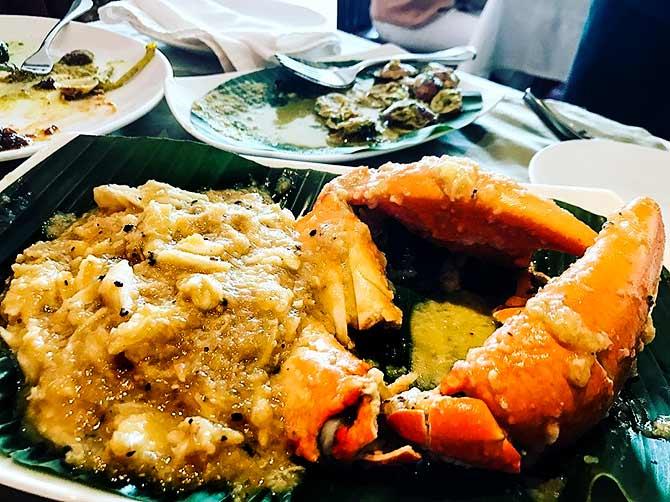 Butter garlic crab.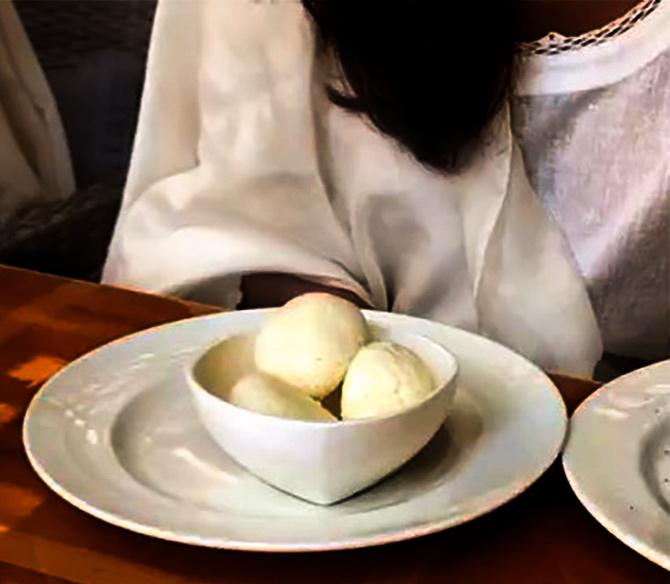 Her favourite: Rasgullas!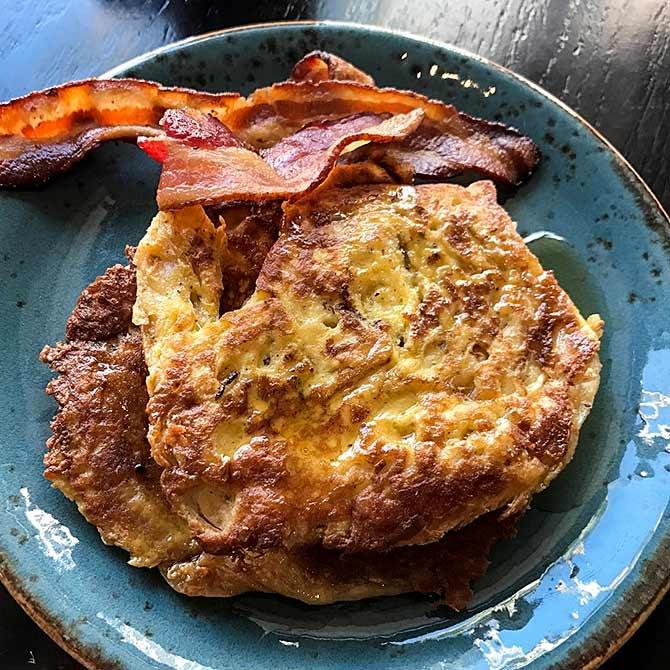 Sunday breakfast: Soft Brioche French toast with maple syrup and crispy bacon.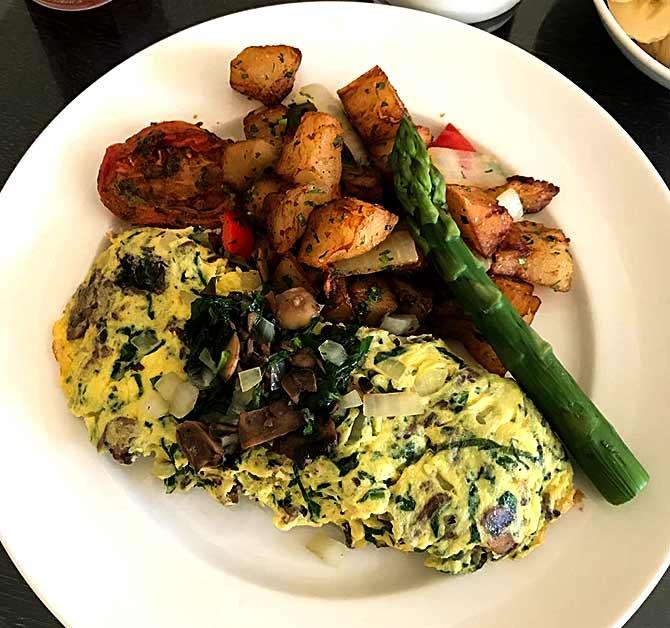 Yet another Sunday breakfast, in San Francisco: Grilled potatoes with spinach and mushroom omelette.
Baked coconut cake on a Sunday afternoon.
'My Goan nanny makes the bestest coconut cake ever (learning the ropes),' she writes with the picture.
Photographs: Shilpa Shetty/Instagram