Happy birthday Aaradhya!
Aishwarya Rai and Abhishek Bachchan's munchkin Aaradhya turned 7 on November 16.
Her parents hosted a party for Aaradhya's friends on Friday evening. Aaradhya's Dadaji and Dadiji were present.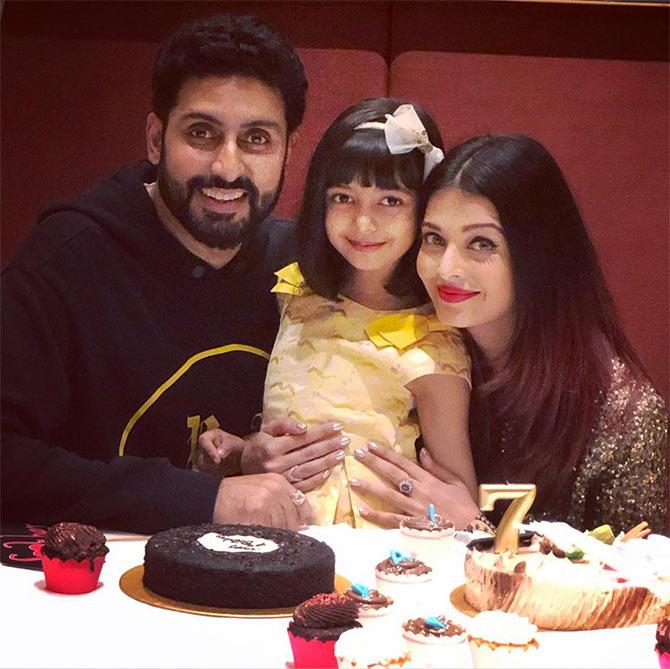 'LOVE YOU ANGEL AARADHYA Happiest Birthday my darling' Aishwarya wrote on her Insta page with a picture of daughter and hubby.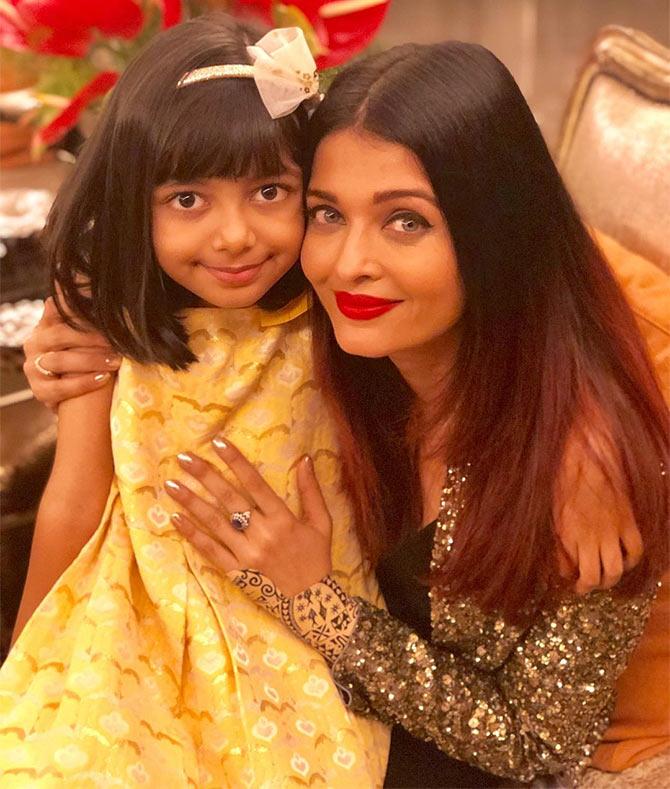 She posted another Instapic and wrote 'HAPPY 7th BIRTHDAY MY DARLING ANGEL AARADHYA YOU ARE MY LIFE I LOVE YOU ETERNALLY, INFINITELY, UNCONDITIONALLY'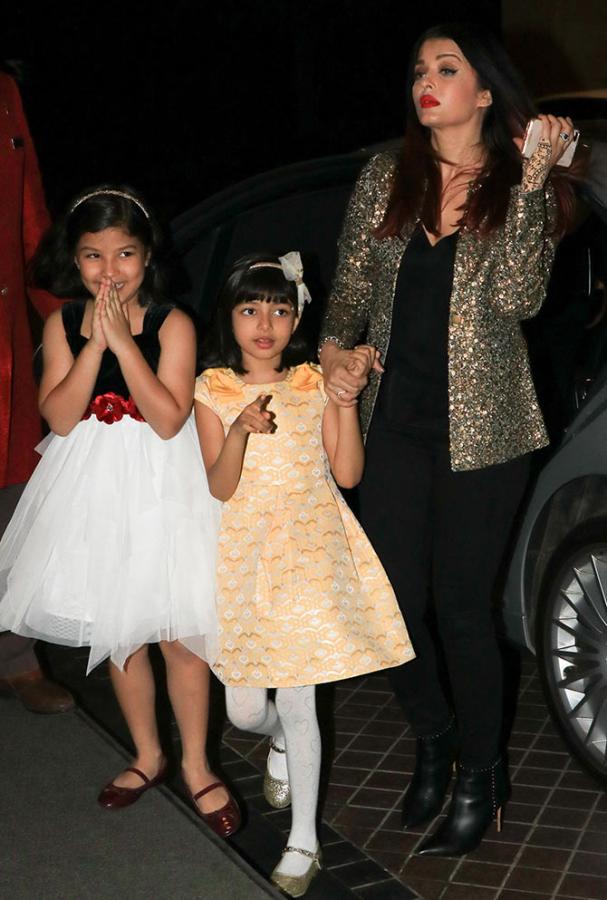 Aishwarya with Aaradhya and her friend at the party.
Abhishek has PA written on his t-shirt with a huge smiley. Abhi calls his dad Pa, likewise his daughter :))
Dadaji walks in.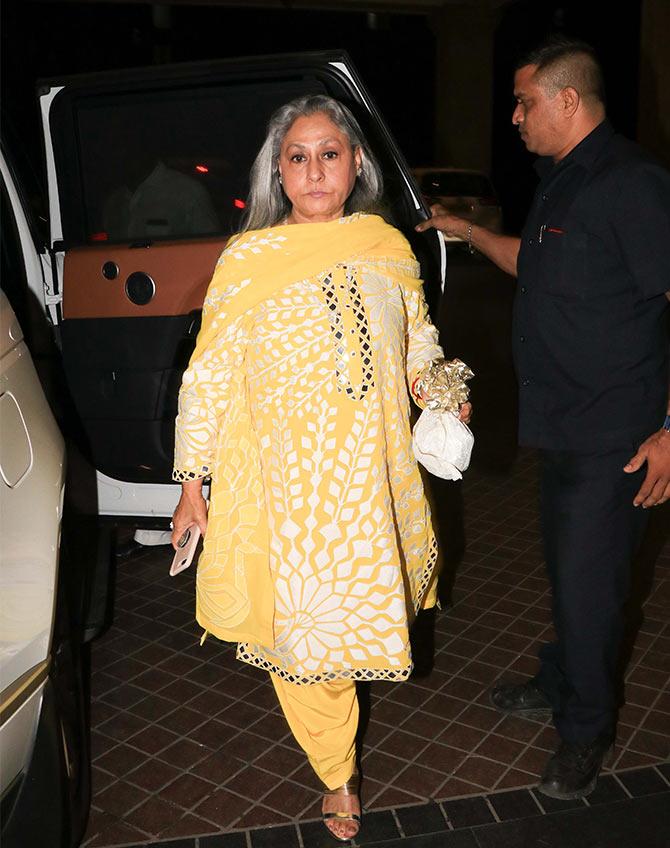 Dadiji looks all bright in yellow. Now if she could smile more often, like she did in her early movies.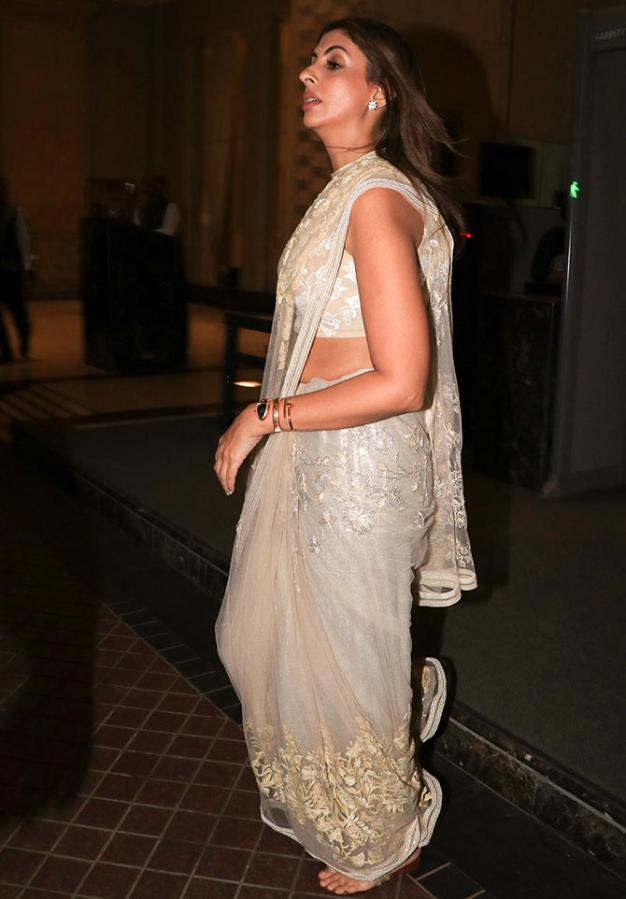 And here's Buaji!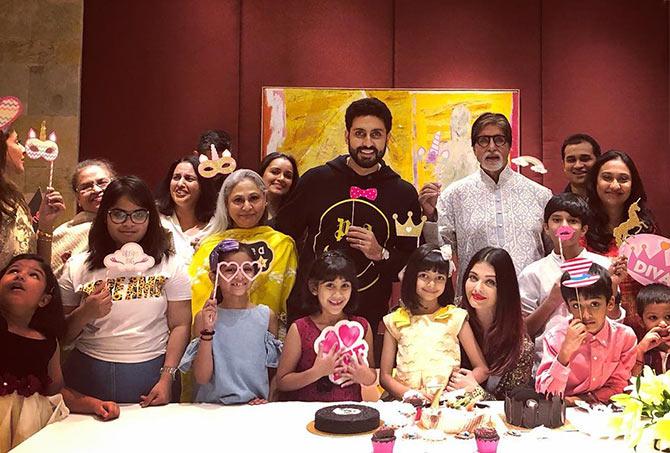 The tot gang at the party!