'Some family members are from north India, some from the southern land and some from West Bengal.'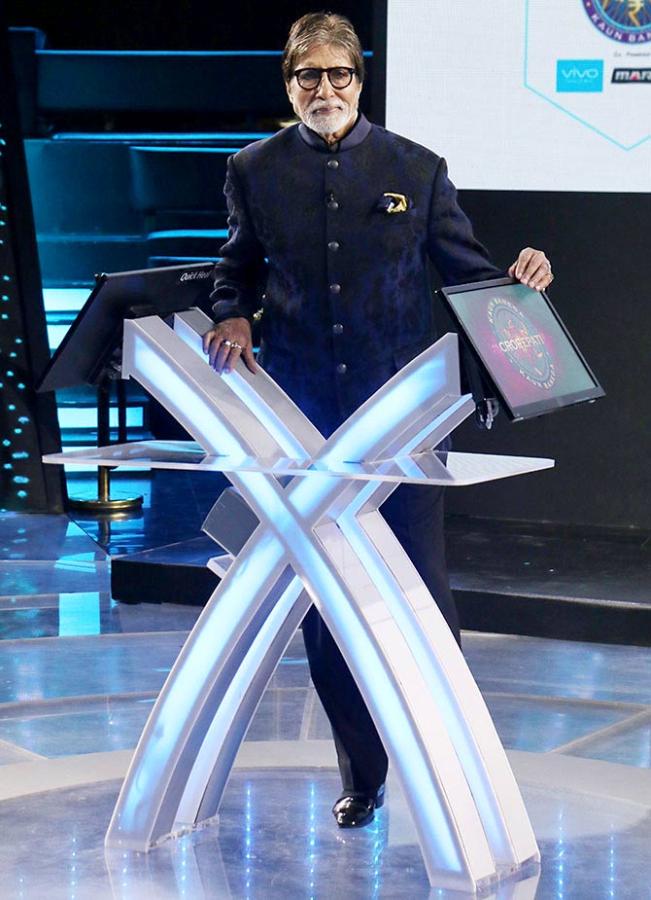 One of television's most popular shows Kaun Banega Crorepati turns 18 this year.
Now, its 10th season returns with its towering host, Amitabh Bachchan, and it will be telecast from Monday, September 3.
"The contestants are the real content of the show," the megastar tells Rediff.com contributor Sneha Chakrabarti.
This season's tagline is Kab Tak Rokoge. What does it mean?
It is with reference to the common man. He has shortcomings and will face obstacles, but he will also find a way to overcome them.
He will keep attempting until he succeeds.
The tagline represents the spirit of the common man.
It is also the right way to provoke people.
It's not appropriate to make it personal.
You have been a trendsetter for movie actors who made their way to television...
I don't believe in this, but I am a proud member of our film industry and grateful that audiences are tolerating me for the last 50 years.
I do feel that the Indian film industry is as valuable as the Indian TV industry.
But every time we compare ourselves with the Western world, we should consider the fact that they are at least 100 years ahead of us.
Not with their talent perhaps, but just because they got independence before us.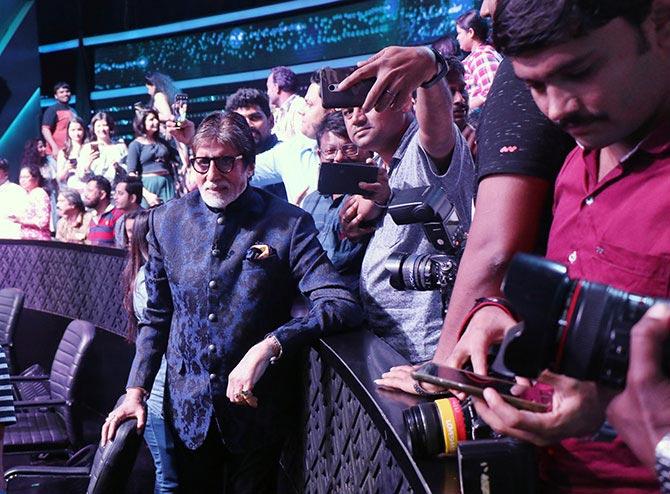 How will you sum up your experience of working in KBC for so many years?
I love the fact that I get a chance to interact with common people.
I get to connect with the contestants in person.
In fact, sometimes I don't like it when the shoot doesn't start on time.
I get anxious when a contestant plays well and gets stuck at a particular question.
I have to follow the rules of the game and can't help that, but I really get excited when they win large amounts.
We like them to earn as much money as possible.
What makes this show so unique?
When we work in films, there's teamwork.
Someone pens the story, another person directs you, then there is a person who applies make-up on your face...
Here, there are no restrictions.
I can do and say whatever I feel, whether it is good or bad.
Of course, there is a teleprompter that I follow for a few things. But the rest is heartfelt and comes out naturally because of the contestants.
They are the real content of the show.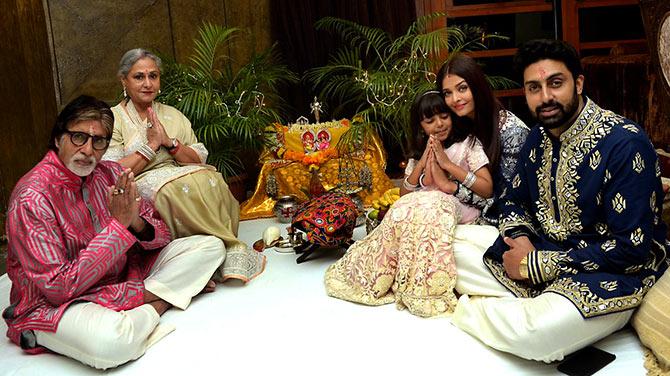 You are close to the Hindi language, but the younger generation in the industry is more into English. What is your take on that?
Yes, the observation is right.
These days when I get anything written in the Roman script, I return it to the person and ask him/her to write it in the Devanagari script.
What language is spoken at your home?
Some family members are from north India, some from the southern land and some from West Bengal.
If you come home, we appreciate Punjabi, Hindi, Bengali and every other language.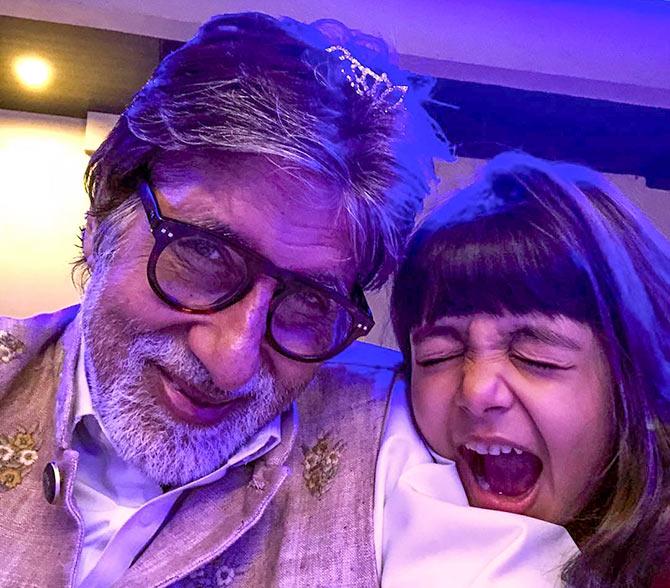 Does your grand-daughter Aaradhya watch KBC?
She knows about Kaun Banega Crorepati, that there is a show called KBC.
She likes the show's music.
I haven't played it with her; I think I should start.
She has a few quizzes in her school.
Every Friday, KBC will host a special person who does good work for society. What causes are you working on?
I am associated with a number of social causes like hepatitis or tuberculosis (awareness).
I have been struggling with hepatitis since 1982.
In 2006, I discovered that it ate up to 75 per cent of my liver.
I joined the campaign so that it creates awareness and people start doing tests.
Even in my case, I wasn't aware about it until I did my tests.
Similarly with tuberculosis, I suffered from the disease and thought people should know that you can get treated.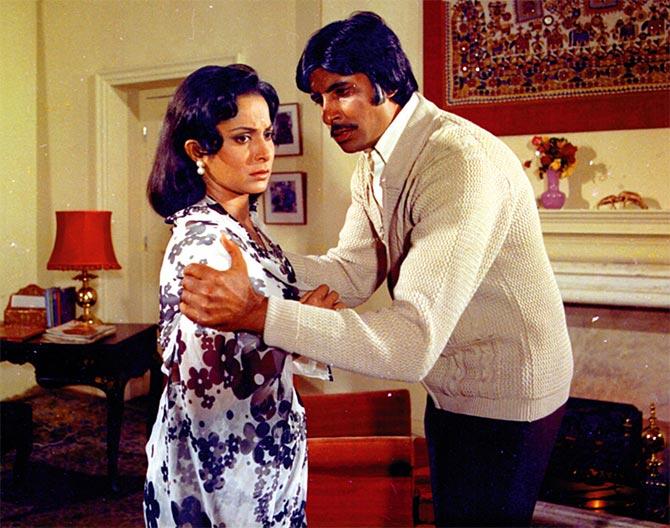 A completely different question to end the conversation: Who are your favourite actresses?
My all-time favourite would be Waheeda Rehman.
I never thought I would work with her, but I have been fortunate.
Then, there is Meena Kumari. Sadly, I could not work with her.
There's Nutan, with whom I have worked in Saudagar. What a talent she was!
From the South, I have admired Savitri.
From the current lot, I feel everyone from Deepika (Padukone), Anushka (Sharma) to Alia (Bhatt) to Ranbir Kapoor and Ranveer (Singh) to Karthik Aryan... they are all fabulous.
From Day One on set, they are well prepared and mature to understand the craft.
I get so obsessed that I keep writing to them, saying well done!