Aaradhya Bachchan, who made the cutest Cannes debut a few days ago, decided to join her grandfather, Amitabh Bachchan, for his usual Sunday routine.
What Sunday routine, you ask?
Check it out below :)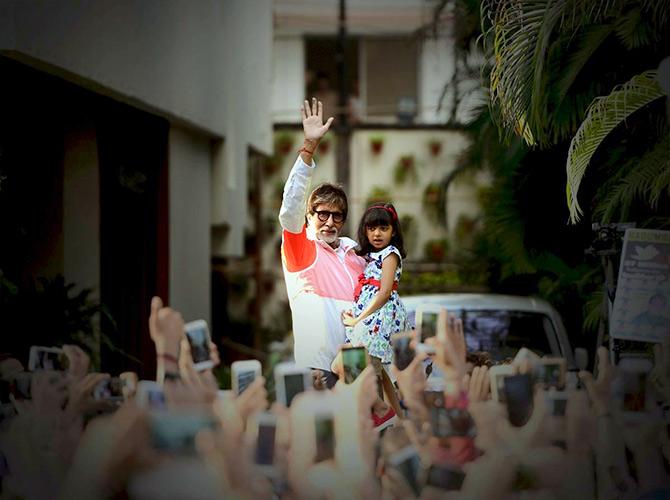 Every Sunday, when he is in town, Big B makes sure to make an appearance on his bungalow's terrace, from where he waves out to his fans waiting outside to catch a glimpse of the superstar.
This Sunday was a little different.
Big B writes, 'And the reluctant little one finally agrees to come out to greet the well wishers .. but is disturbed by the crowds and admits she was a little afraid to be up there...
Aaradhya, along with dad Abhishek and mom Aishwarya, had earlier greeted fans as 18-month-old. You can see those pictures here.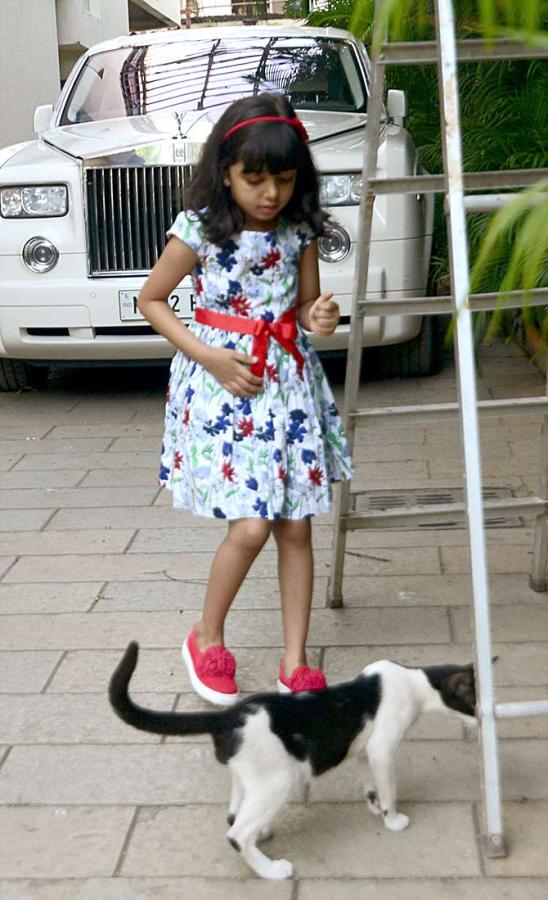 But there was something else that caught the adorable little one's attention.
'Her main attraction being her new pet the stray cat whom she has named 'salt pepper..,' writes Big B.
Big B gives then reveals why he lost some brownie points from Aaradhya today:
'She asked me to pet it and I told her I did not like cats, so she was surprised that I did not .. there is another one she said .. her sister .. the cats sister .. and wondered if I would consider liking the sister .. I said no .. I think I lost out a number of brownie points from her today..'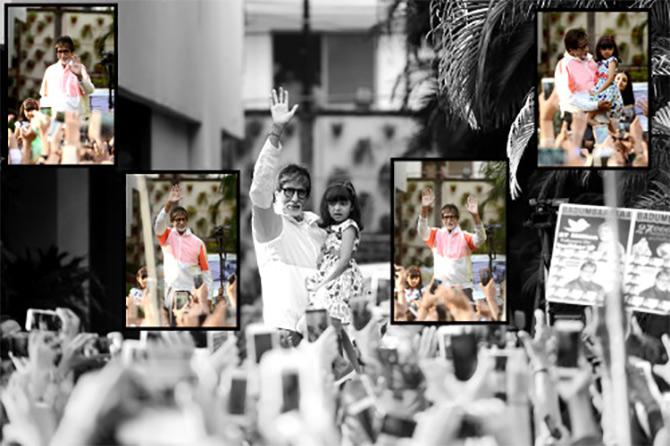 'But thank you all at the gates of Jalsa .. you who make me wanted and loved ..' he concluded.
Photographs: Kind Courtesy, Amitabh Bachchan's blog and Amitabh Bachchan/Twitter