'I hate 'fakeism'.'
'People don't love who you are, they love what you have achieved.'
'Only your success counts.'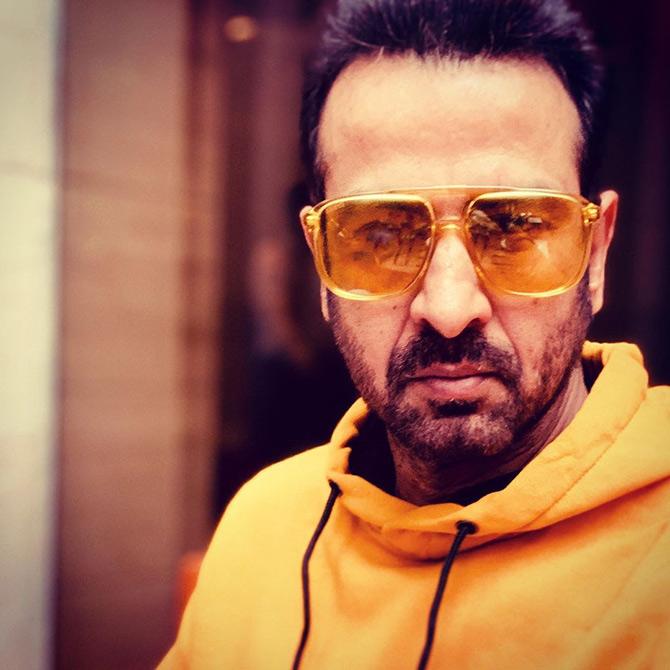 "Television has hit rock bottom for quite a few years... Now, what will happen is that television and OTT will merge... Very soon, shows will be made for television with the quality of OTT.... TV will get over saas bahu," actor Ronit Roy -- tells Sameena Razzaq."
You play the saxophone so well!
I had the saxophone for many years. I had brought it in New York in 2015.
I used to practice sometimes and play only the Godfather and Titanic tunes.
Post lockdown, I got a chance to practice the saxophone daily so I improved immensely. Songs like Mere Mehboob Qayamat Hogi and Jaanejaan Dhoondta Phir Raha, I have learnt in just two weeks.
Playing the saxophone comes naturally to me.
Is there any other musical instrument you play?
I had a formal tutor for the violin, but I left it as I was busy shooting.
I told my tutor that I invested so much time but I wasn't able to learn it and ghar baithe mujhe saxophone aa gaya. He told me to stick to the saxophone as it comes naturally to me, so I started learning it from YouTube.
The first day I could not get any sound out of the instrument and the next, some weird sounds came out!
It is a complicated instrument so I got used to it step by step.
Were you always a musician at heart and became an actor by accident?
No, not at all! Don't say that.
I wanted to be an actor since childhood.
You showed how a T-shirt could be turned into a mask, and the video went viral.
Even I was shocked!
Senior MDs of UNICEF and the US tweeted my video.
I had read somewhere that T-shirt material, when doubled, is almost as effective as an N95 mask because it has a strong weave.
Plus, the mask covers everything -- the head, mouth, nose and ears -- so I thought I should share it with people.
Actors usually lead a busy social life but you have always been a recluse. Why is that?
I am a pro at a lockdown.
Most things that happen in my life are natural phenomenons.
When I was shooting Kasautii Zindagii Kay, Shweta (Tiwari) would take time to come on the sets, so I used to while away time by reading books.
Reading got me into spirituality and music. I used to carry my DVDs along at times.
I hate 'fakeism' in the outside world.
People don't love who you are, they love what you have achieved.
Only your success counts.
Your character and will doesn't count.
People are impressed by your status.
I started finding this very pointless. Wherever I would go, I would find the same inane conversations.
So there came a time when I had to choose whether I wanted to be a part of it or not.
In last 15 years, I have gone out only with my wife and kids.
There are no pals who I hang out with. That has become the way of life for me.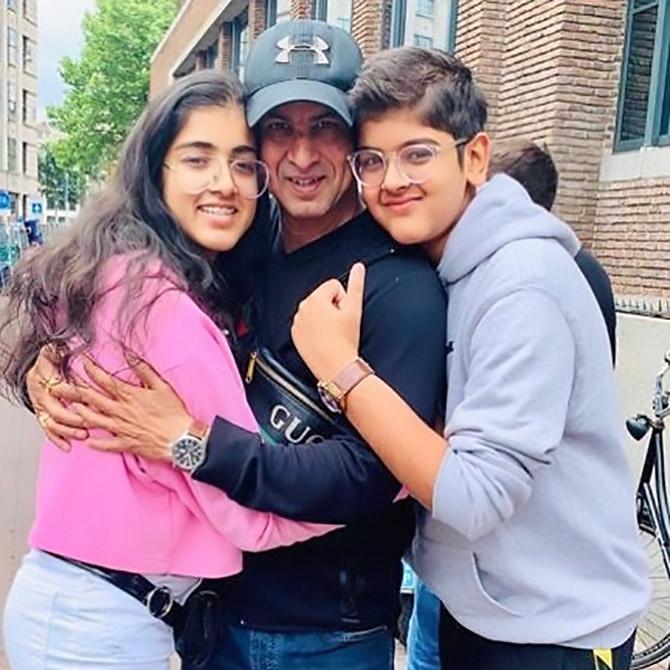 How will life change post the lockdown?
Life will never be the same again.
A lot of unprecedented things are going to happen.
People will stop wasting time on travel.
We did the entire promotional campaign for Hostages and Kehne Ko Humsafar Hai sitting at home. So there will be those changes.
Then, of course, there will be a set back in the economy. Now, it's a global mess.
Every country will be in this economic debacle. To rise from here is going to be a challenge.
What will change for you post the lockdown?
Personally, for me, it will not make a major difference because we are actors and we go from project to project.
People like Ektaa (Kapoor), who have been continually working with me, will have something for me which I will do.
Sameer Nair will have something for me, which I will do.
I don't have major expenses because of the life I lead.
My life is centered around my family.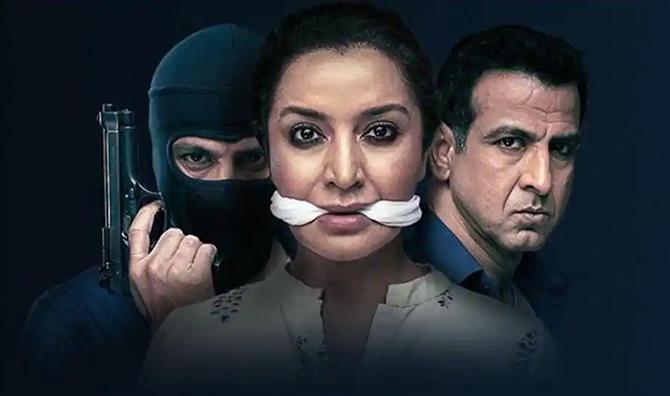 Creatively, which show -- Hostages and Kehne Ko Humsafar Hai -- has satisfied the actor in you?
They are different roles, with a different set of actors, set in totally different parameters. There can't be any comparison.
The new seasons of these shows have brought out a different side to me.
The character in Kehne Ko Humsafar Hai is something I haven't played before.
What dilemma will Prithvi Singh encounter in Hostages 2?
For Prithvi Singh, it's a race against life and death.
In season two, even time is not on his side.
It's amazing the way it is shot.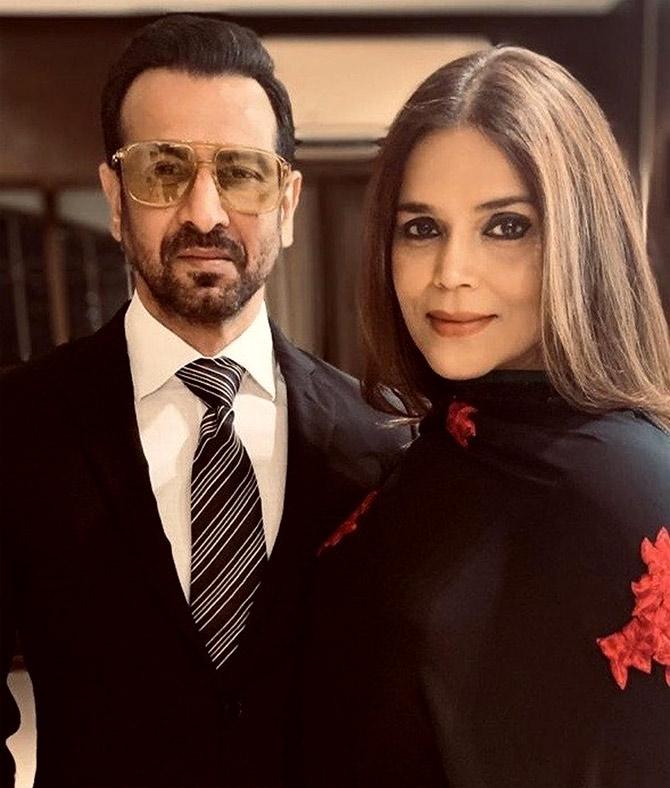 You had said you will refrain from doing television. Does that mean the soaps have lost you to OTT?
I will never say I will not do television.
In fact, I am looking forward to doing TV.
But doing more of the same has no meaning.
Television has hit rock bottom for quite a few years.
People are saying traditional TV is dead. TV cannot die, it's humongous.
Now, what will happen is that television and OTT will merge.
In television, you can roll out cheap quality product because the consumption is high. It takes one person to get things right and then everybody will follow.
Very soon, shows will be made for television with the quality of OTT.
Writers, actors, scale, set up... everything will be like OTT.
TV will get over saas bahu.
New people and new thinking will come and the second run of television will be bigger than the first.
You will be seen in Shamshera with Ranbir Kapoor and Sanjay Dutt next.
Both are phenomenal performers; I have a great bond with them.
My work in the film is complete.
Duttsaab and I shared a great rapport. We would always chat, sitting near our vans.
He had so much to share.
You will be seen in Fighter as well, with Vijay Deverakonda and Ananya Panday.
I had gone to Puri (Jagannadh, director) sir's office, where he showed me a presentation.
I immediately said yes as there was not even an iota of doubt about the film in my mind.
Vijay Deverakonda is a huge star, and yet so grounded.
What I found out about these people is that they are very simple people and go about making their film in a simple way.
It's a calm atmosphere on the set. They speak so softly that most times I don't understand what they say!
I have been blessed all through my career to work with amazing young co-actors.
We were supposed to start shoot on Fighter by the end of April, but because of the lockdown, that's not possible. We had shot till February; a major bulk of my portion is left.
We will be going abroad to shoot when things get back to normal.
Roles are being written for you now.
The credit goes to all those makers who gave me good roles.
For an actor, it's not about destination. It's about the journey.
I don't like being labeled hit actor, flop actor, good actor or bad actor.
An actor is just an actor.
Sometimes things work, sometimes they don't.
Your tomorrow is never the same; that's the fun of being an actor.
It's been 20 years of struggle and I hope it will continue for another 20 years.
I have done what every actor does.
People say I am difficult to work with. They tell me that they heard horror stories about me, but after working with me, but they feel I'm not difficult.
If I don't understand something, I will go to the captain of the ship -- my director -- to discuss.
I have been very lucky to get films like Udaan and work with directors like Vikramaditya Motwane and Anurag Kashyap.
Half my battle is won because they are so able with their work.