''Rakhi is an entertainment ka bomb.'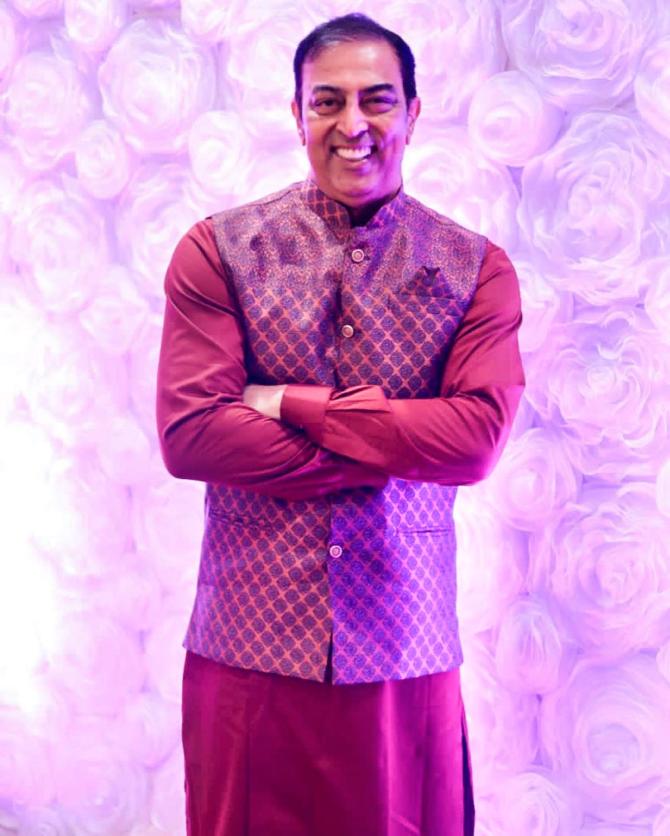 Bigg Boss 3 winner Vindu Dara Singh will enter the reality show once again, this time as Rakhi Sawant's 'connection'.
For the uninitiated, family members or friends of the contestants will join them as 'connections' to support them in the game as it chugs towards the finale, just like in the previous season.
So we will also see Jasmin Bhasin return to the show, to support her good friend Aly Goni.
Nikki Tamboli will have Jaan Kumar Sanu.
Rahul Mahajan will be back to support Abhinav Shukla.
Singer Toshi Sabri will join as Rahul Vaidya's connection.
Rubina Dilaik will be joined by sister Jyotika and Arshi Khan's brother Farhan will join her.
Vindu discusses his 'connection' with Rakhi, among many other things, and tells Rediff.com Senior Contributor Rajul Hegde, "She doesn't know when to stop. There is no line for Rakhi, that is the problem."
You seem to be thrilled to return to Bigg Boss.
I love Bigg Boss!
It's the only show I watch religiously on television.
It will be wonderful to sleep in the Bigg Boss house again, get up in the morning and pray, facing the sun.
We are already in quarantine, and will be shooting with bhai (Salman Khan) on the weekend.
It's a family week, so it's going to be super fun.
Everybody will be recharged with so many people going inside the house.
We will give the last boost to the contestants before the finale.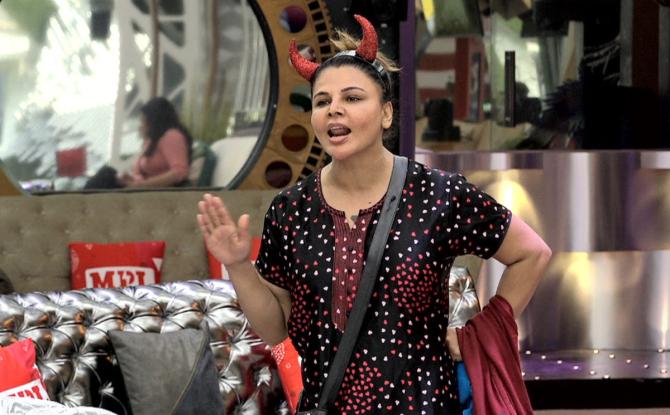 Do you think Rakhi crossed the line with Abhinav Shukla?
She doesn't know when to stop.
There is no line for Rakhi,m that is the problem.
I need to go inside and make her understand that she is a packet of entertainment; whatever she does, she makes people laugh. So she doesn't need to do this Abhinav track.
Rubina and Abhinav gave her so much respect and included her in their group, but this woman has completely ruined it.
I think Rakhi just needs to be herself to entertain the public.
She is an entertainment ka bomb.
Vikas Gupta once told her that if she tries hard, she can become the winner.
So maybe she has gone mad and is dreaming of winning the show.
It's not so easy to win Bigg Boss.
Who do you think is playing the game well?
Aly Goni is the only one who is not thinking like the others.
If he does, it will be dangerous for all. Aly is too much fun.
When I watch Aly in the live feed, he reminds me of myself.
He tries to give something to the show around the clock, unlike others who look dead at times.
The only difference between us is that he knows how to cook and I do not.
I think he is Bigg Boss material.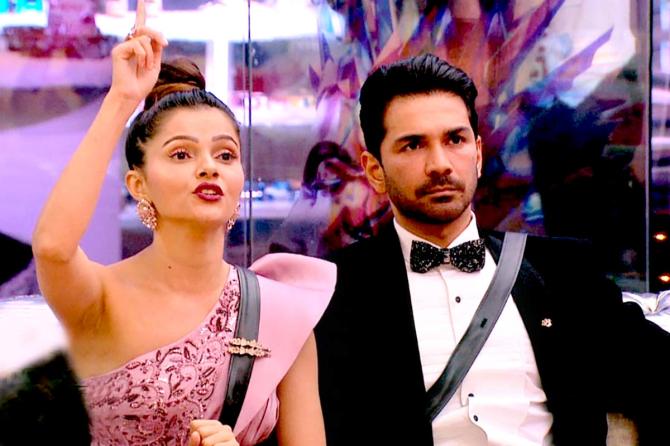 Do you think Rubina and Abhinav have an added benefit in the house since they are a couple?
Hats off to a couple, who are about to divorce, to decide to go to Bigg Boss. It's a huge step.
She is a little bossy, but he listens to her.
According to me, he's brainier than her, that is a very dangerous kind of combination.
Sometimes they fight and suddenly realise that they are on national television.
Whenever he has said, 'Ruby ruk ja', he has been right.
Abhinav is actually the mastermind in this season, more than anybody else.
He has come so far on his own, not because he is Rubina's husband.
Yes, whenever he has been nominated, Rubina's fans have voted for him.
And this is the first time in the history of Bigg Boss that nobody has tried to break up a couple.
In our season, we had Tannaz and Bhaktiyaar Irani, and we thought it was necessary to remove one partner from the house so that it would be equal for the rest of us. But these guys have managed to reach this far, so good luck to them.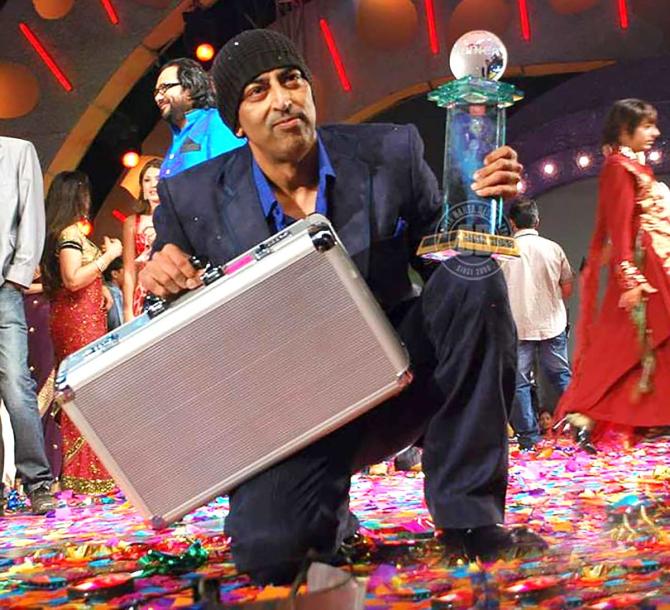 Rakhi called Abhinav a 'tharki' (pervert) and he shouted at her. Rubina overheard the exchange and in a fit of rage, she threw a bucket of water on Rakhi.
When you are up against a person like Rakhi or Arshi, you can't expect to silence them.
You can try your level best, use all the words in your vocabulary but they will not stop.
Rubina is a little soul, a hawa ka jonkha, yeh toh phelwan Kali ka sath bhi kusti ladlege, yeh Rakhi Sawant hai.
If she repeatedly says something against them, what will Rubina do?
She was already upset with Rakhi as she had pulled Abhinav's string from his shorts.
In Mumbai, people don't understand the word 'tharki' or don't give much importance to it. But in the rest of India, it's a bad word.
I understand why Rubina got angry and threw water on Rakhi.
But to nominate her till the end of the season was a bit too much.
Bigg Boss also knows that how much ever they nominate her, she will not come out of the house as she has huge public support.