Eleven days after Satish Kaushik's sudden passing on March 9, a prayer service was held at his residence in Andheri, northwest Mumbai on Monday, March 20.
Friends and colleagues stopped by to mourn the actor who always had a smile on his face. Photographs: Hitesh Harisinghani/Rediff.com.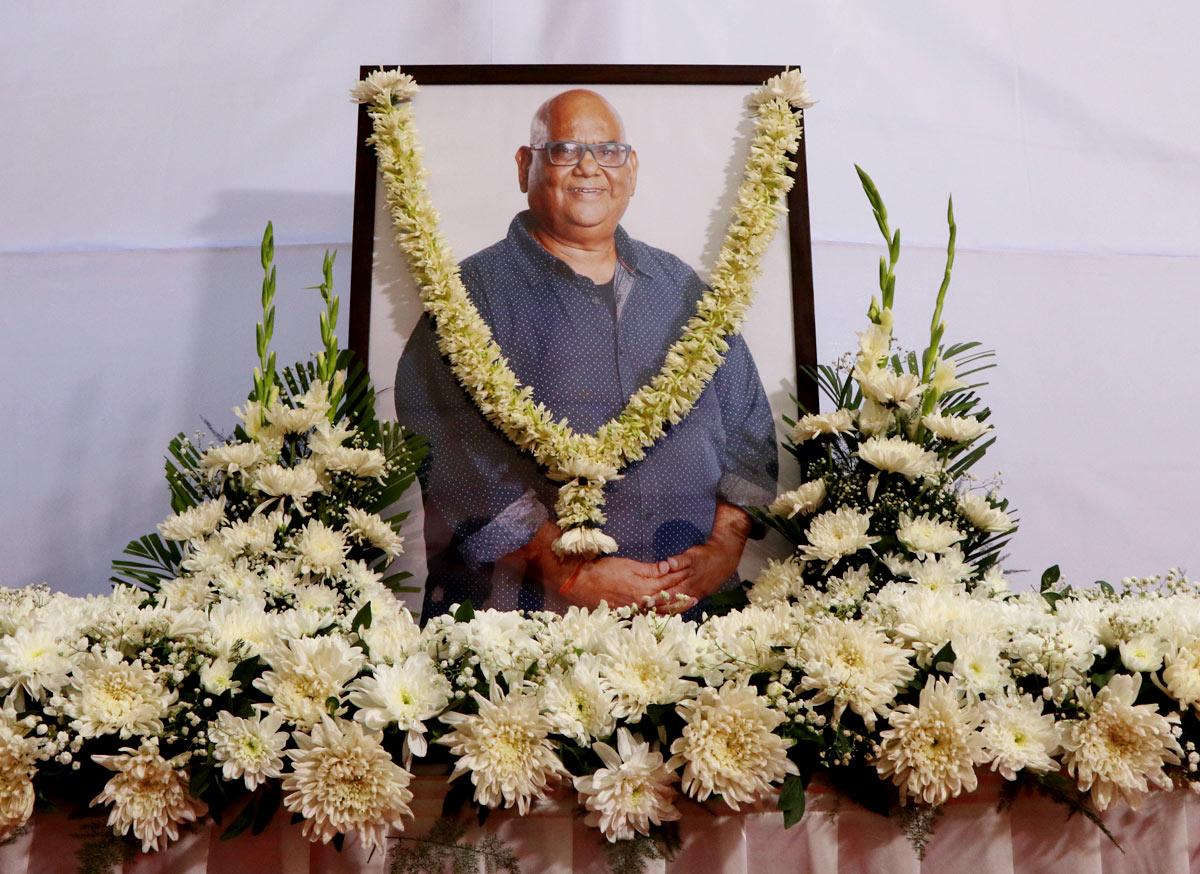 His final pictures saw him laughing and partying with friends.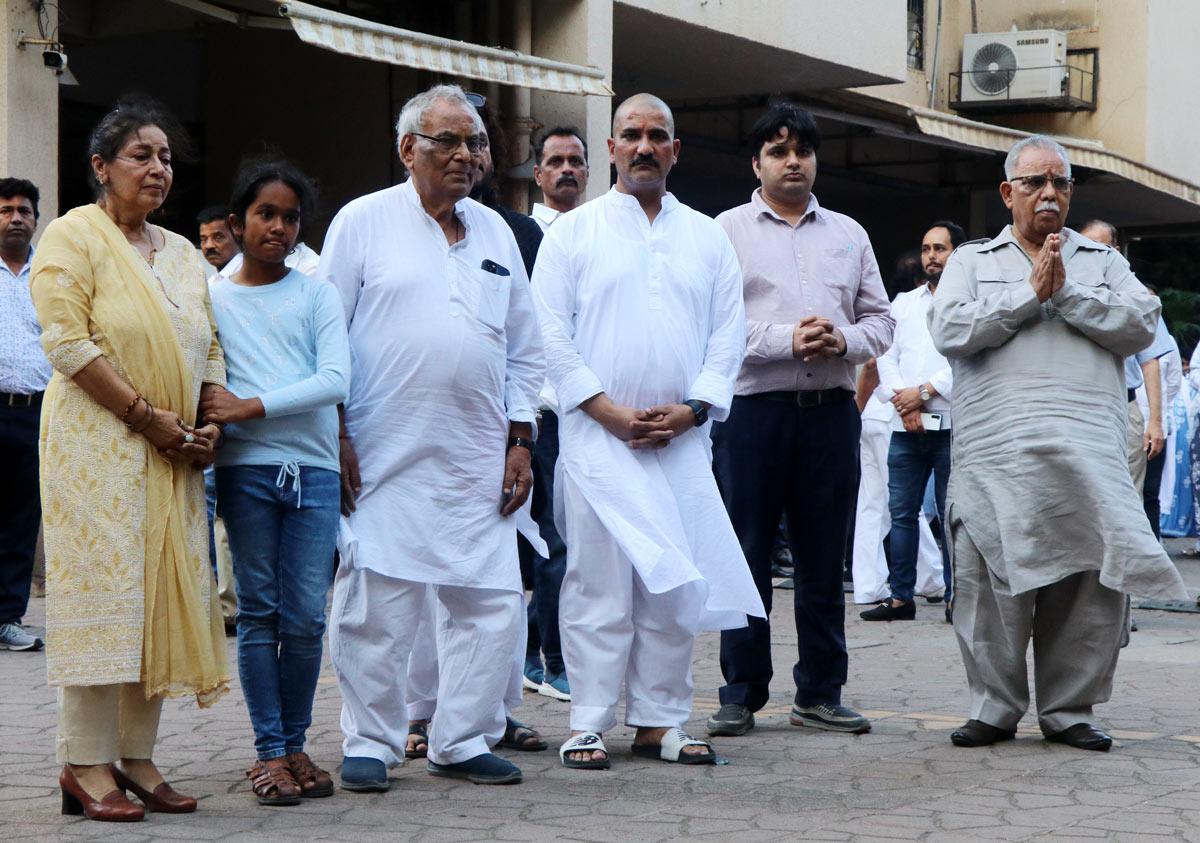 Satish Kaushik's wife Shashi and 11-year-old daughter Vanshika get support from members of the family.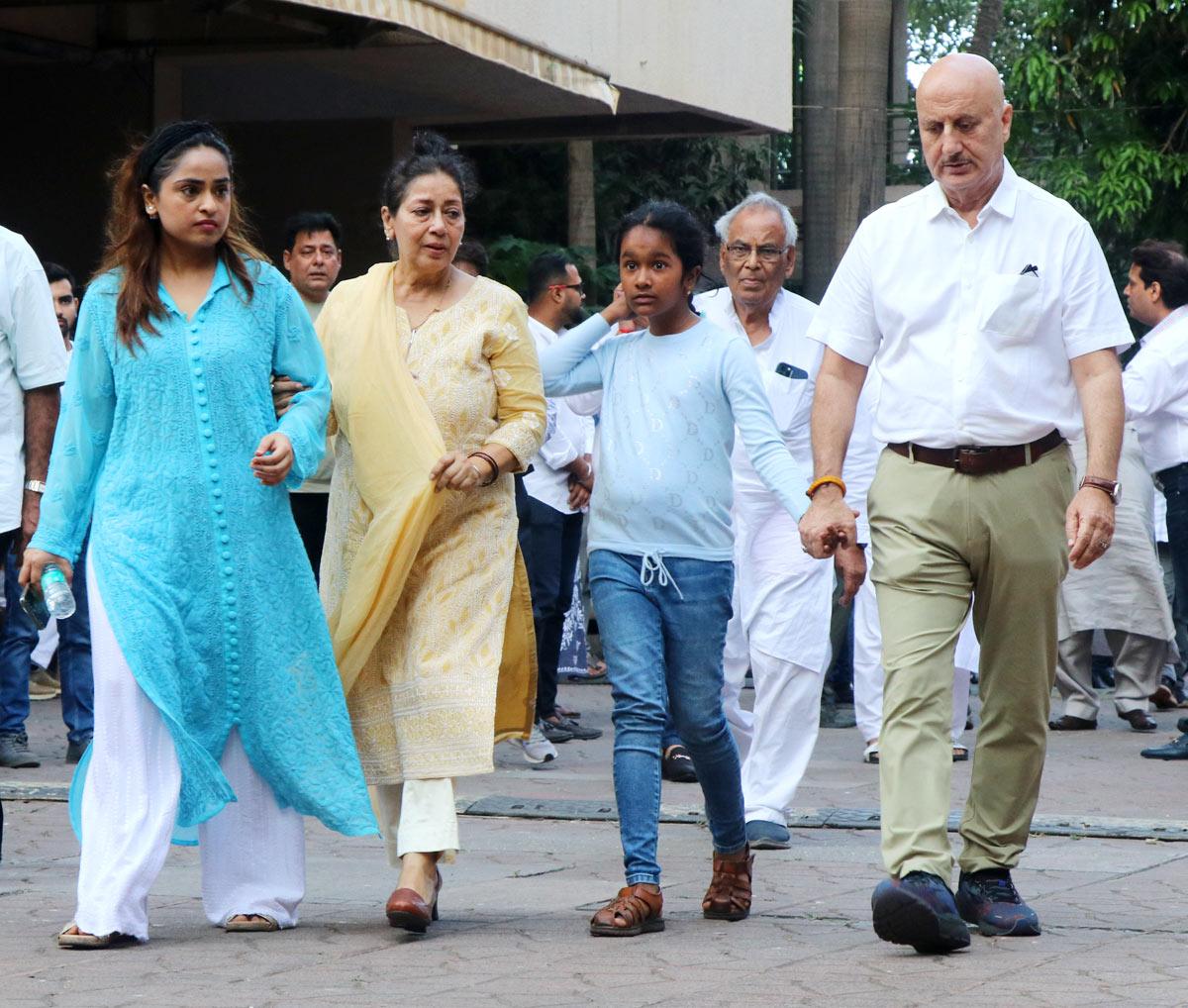 Anupam Kher was among Kaushik's closest friends; they were friends, in fact, from their NSD days.
He writes, 'जा!!! तुझे माफ़ किया! मुझे अकेला छोड़ कर जाने के लिए!! I will surely find you in people's laughter! But will miss our friendship on a day to day basis!! अलविदा मेरे दोस्त! तेरा फ़ेवरिट गाना लगाया है बैकग्राउंडमें! तू भी क्या याद करेगा!!'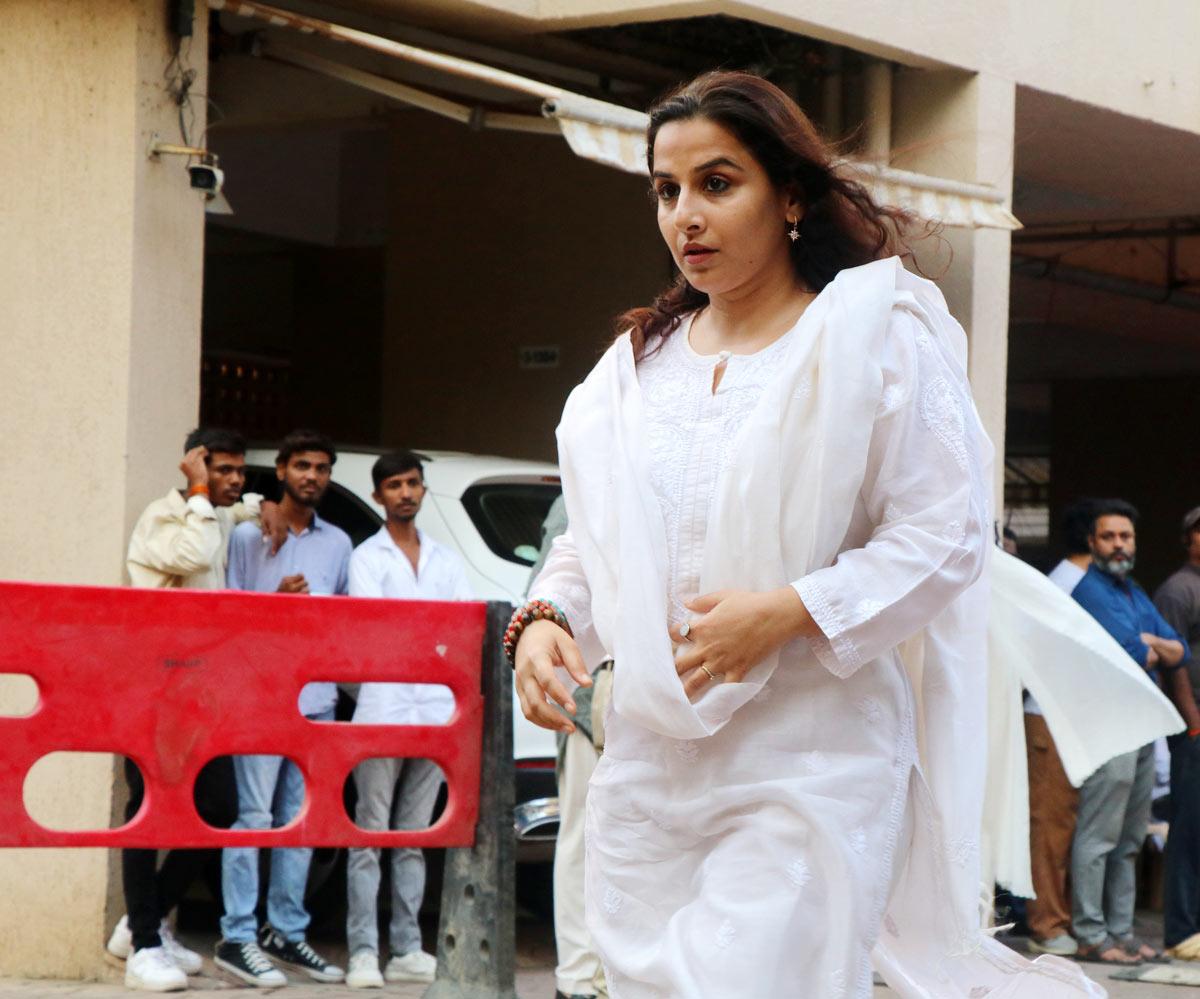 Vidya Balan arrives.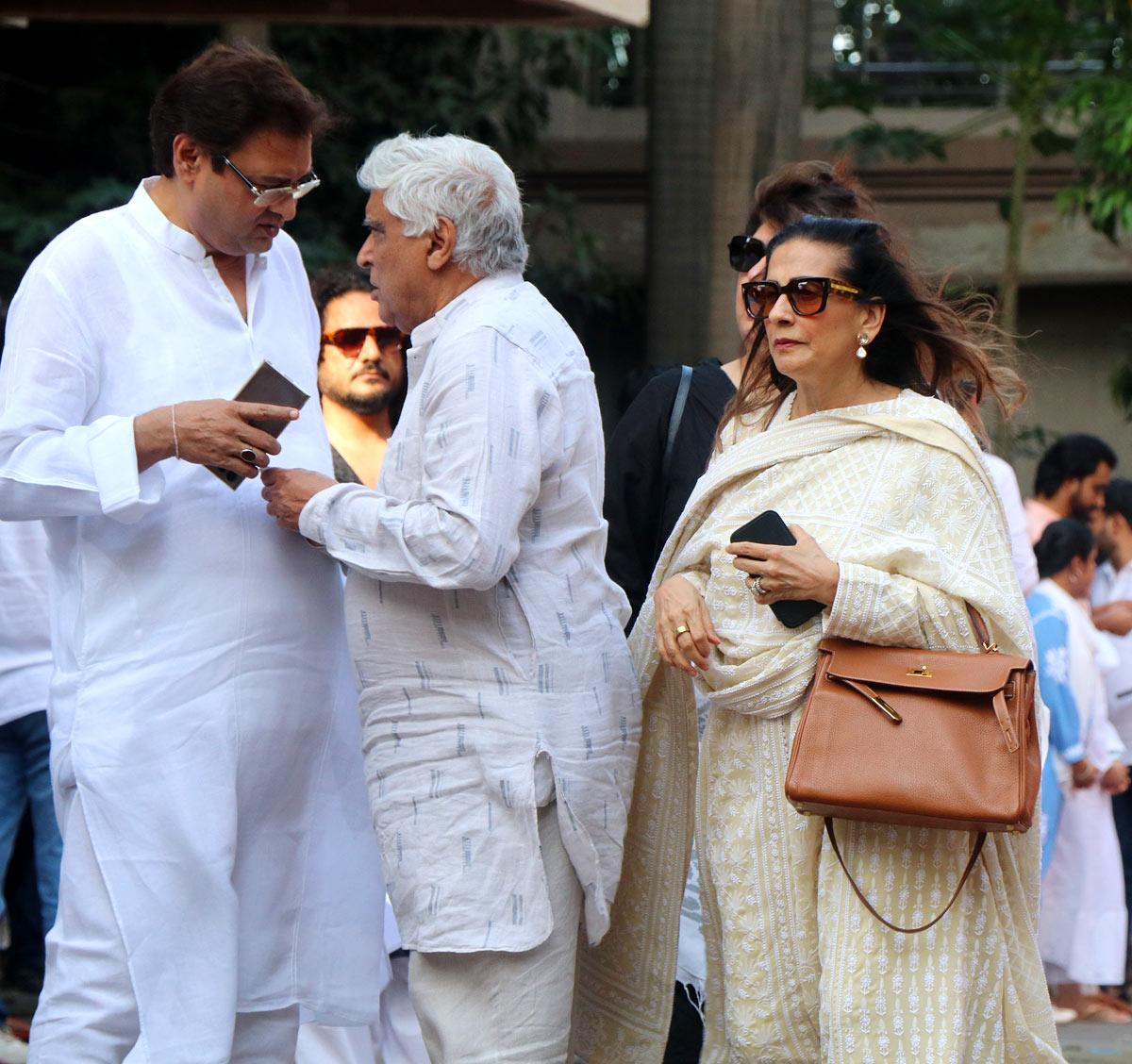 Satish Kaushik was last seen at a Holi party at Javed Akhtar's home. Here, Javedsaab chats with Rumi Jaffery while Anil Kapoor's wife Sunita Kapoor looks on. Anil Kapoor shared a close relationship with Satish Kaushik.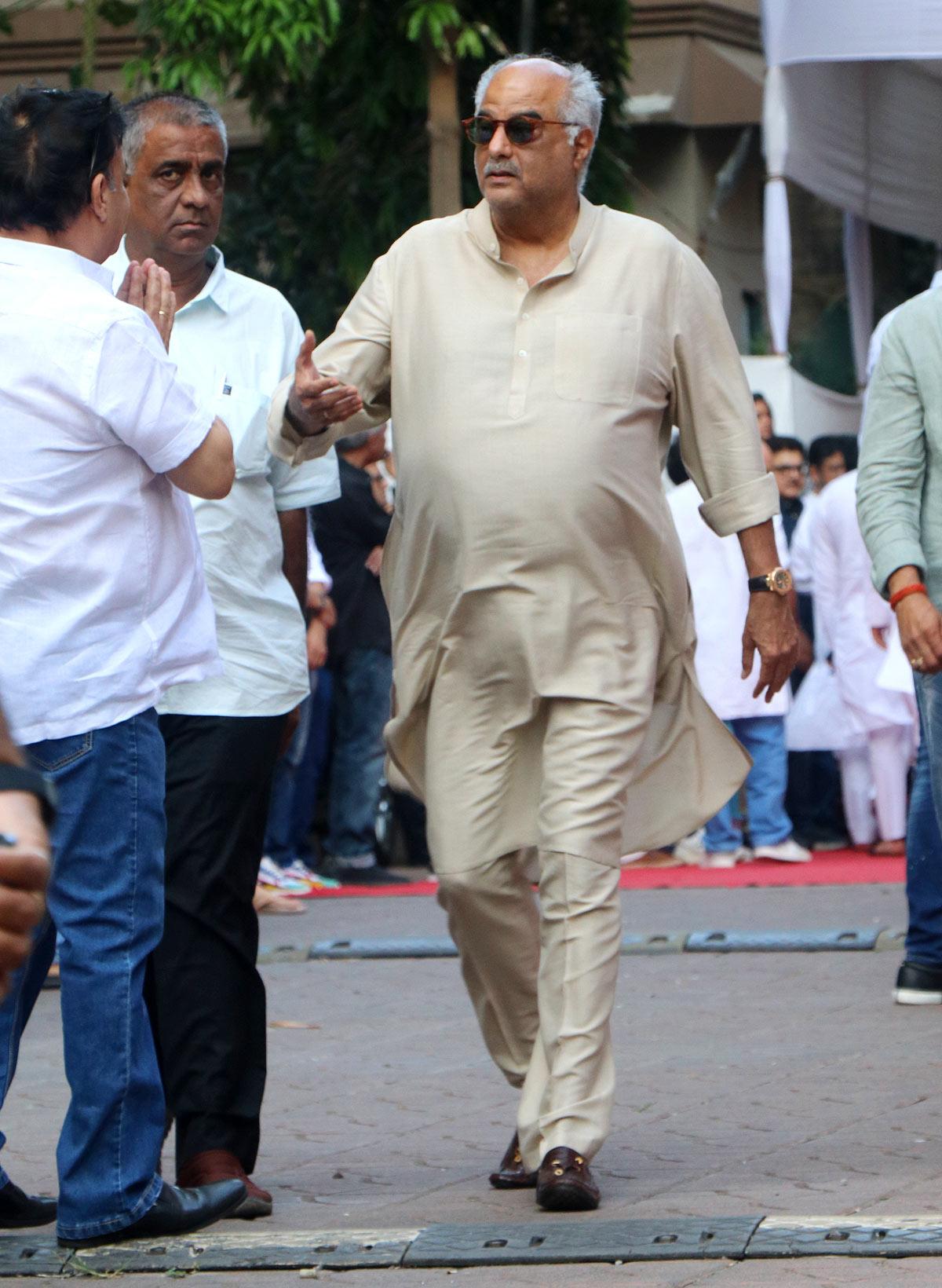 Boney Kapoor had given Kaushik a directorial break with Roop Ki Rani Choron Ka Raja. The film did not work and had left Satish Kaushik 'depressed'.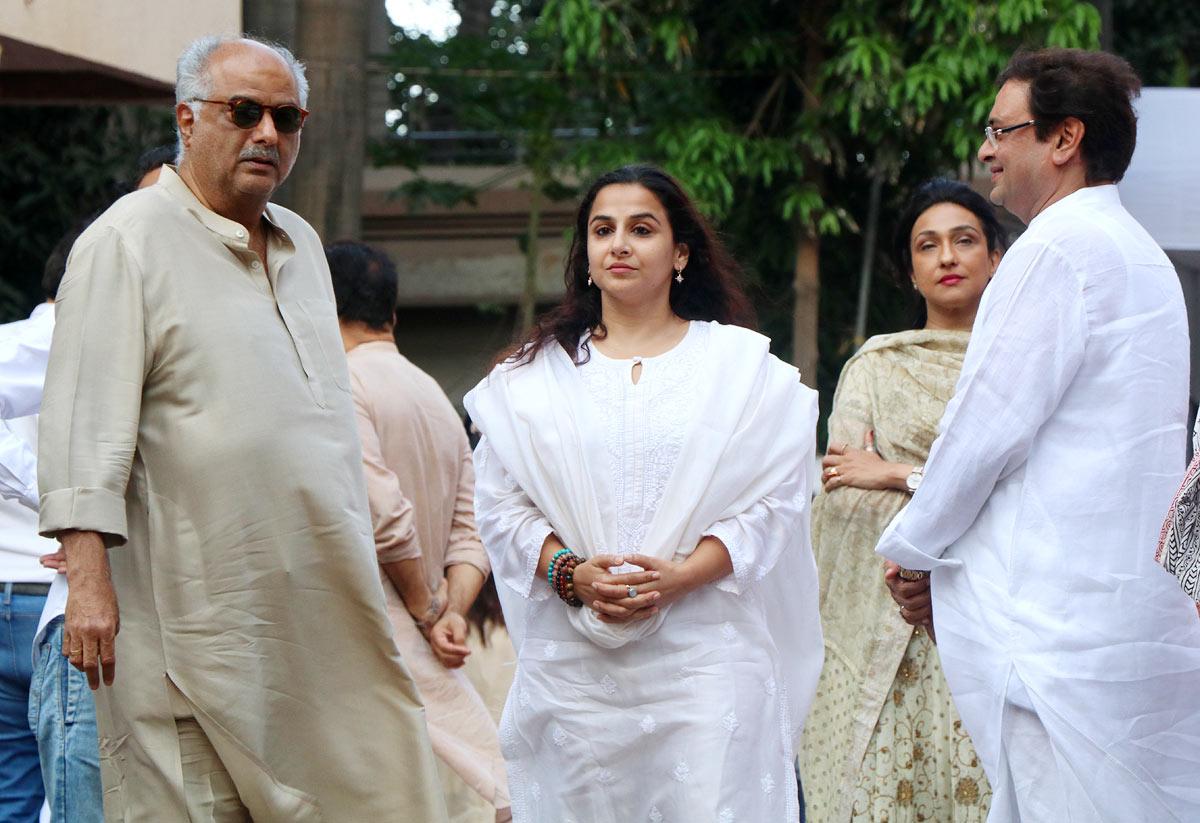 Rituparna Sengupta joins Boney Kapoor, Vidya Balan and Rumi Jaffery.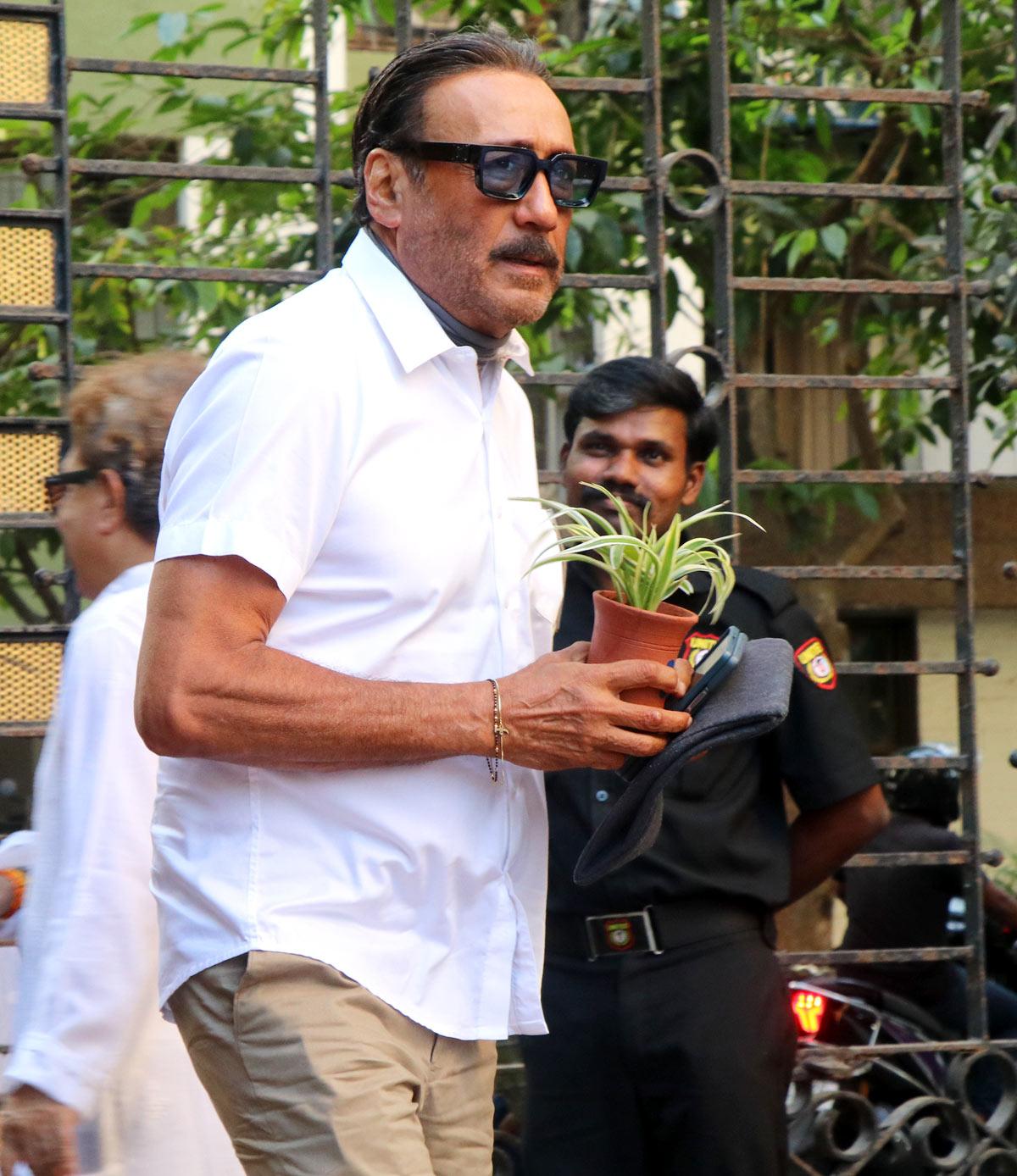 Jackie Shroff worked with Satish Kaushik in many movies, including Ram Lakhan.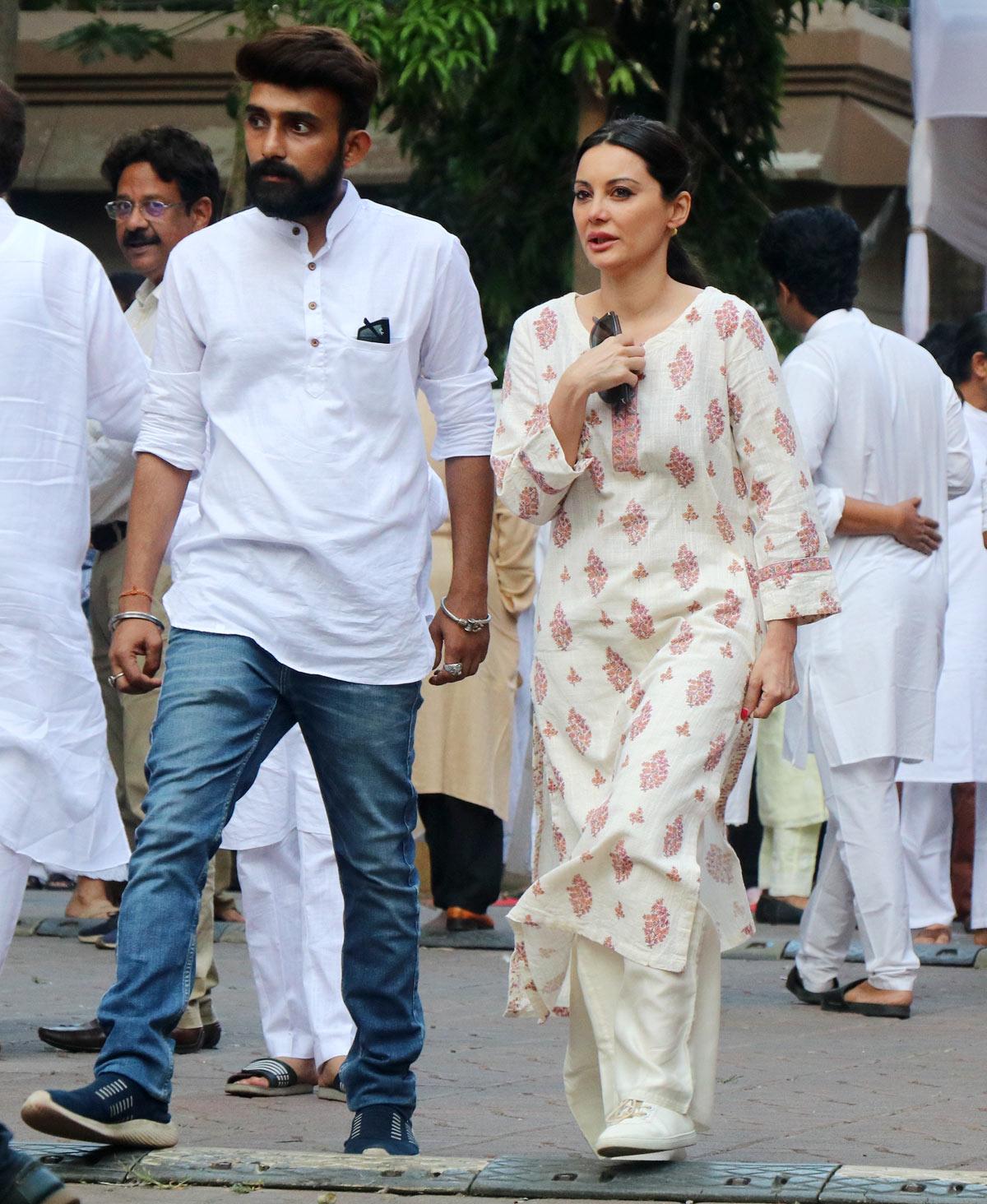 Minissha Lamba.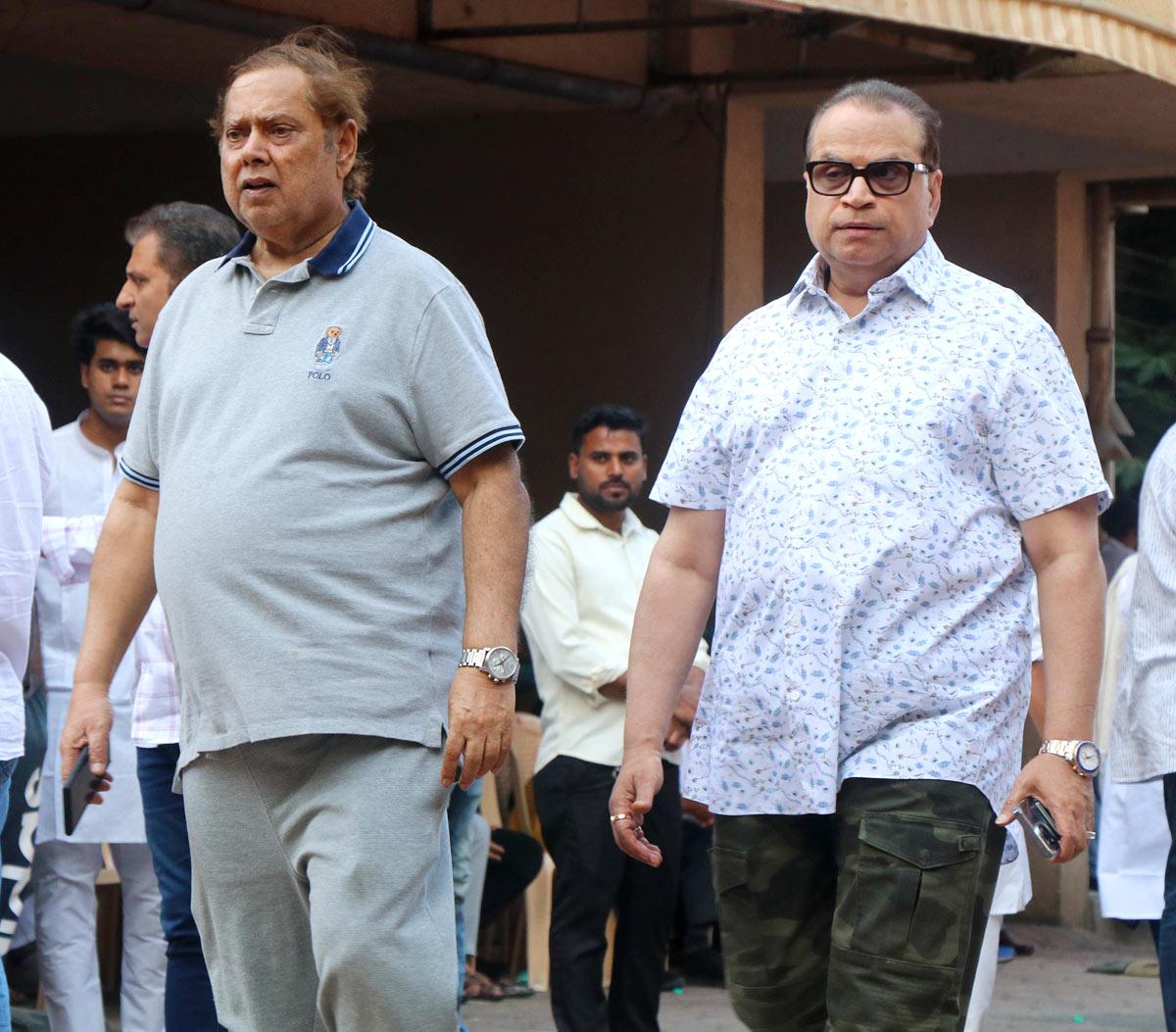 Satish Kaushik had done many films with David Dhawan, seen here with Ramesh Taurani.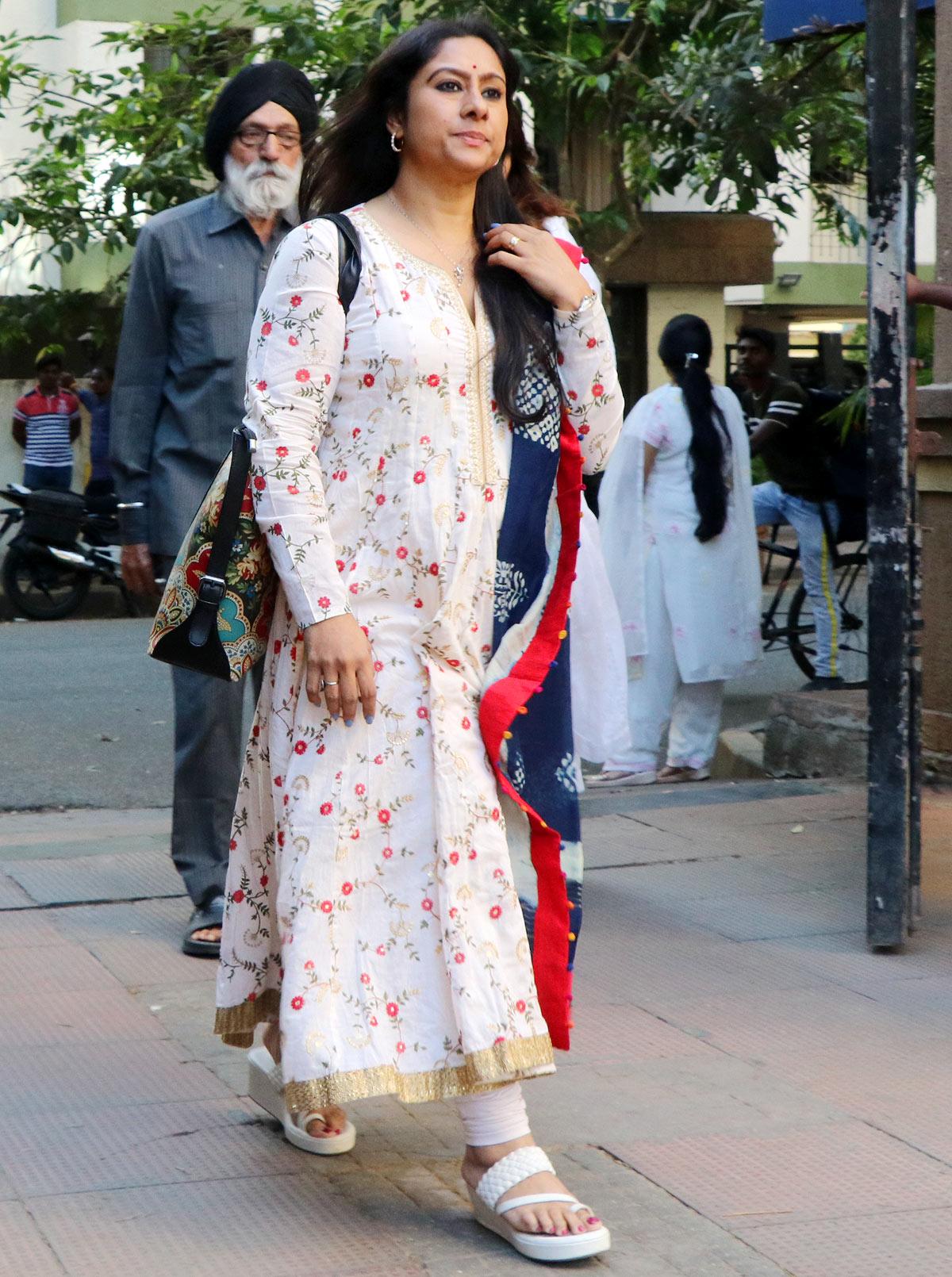 Sai Deodhar.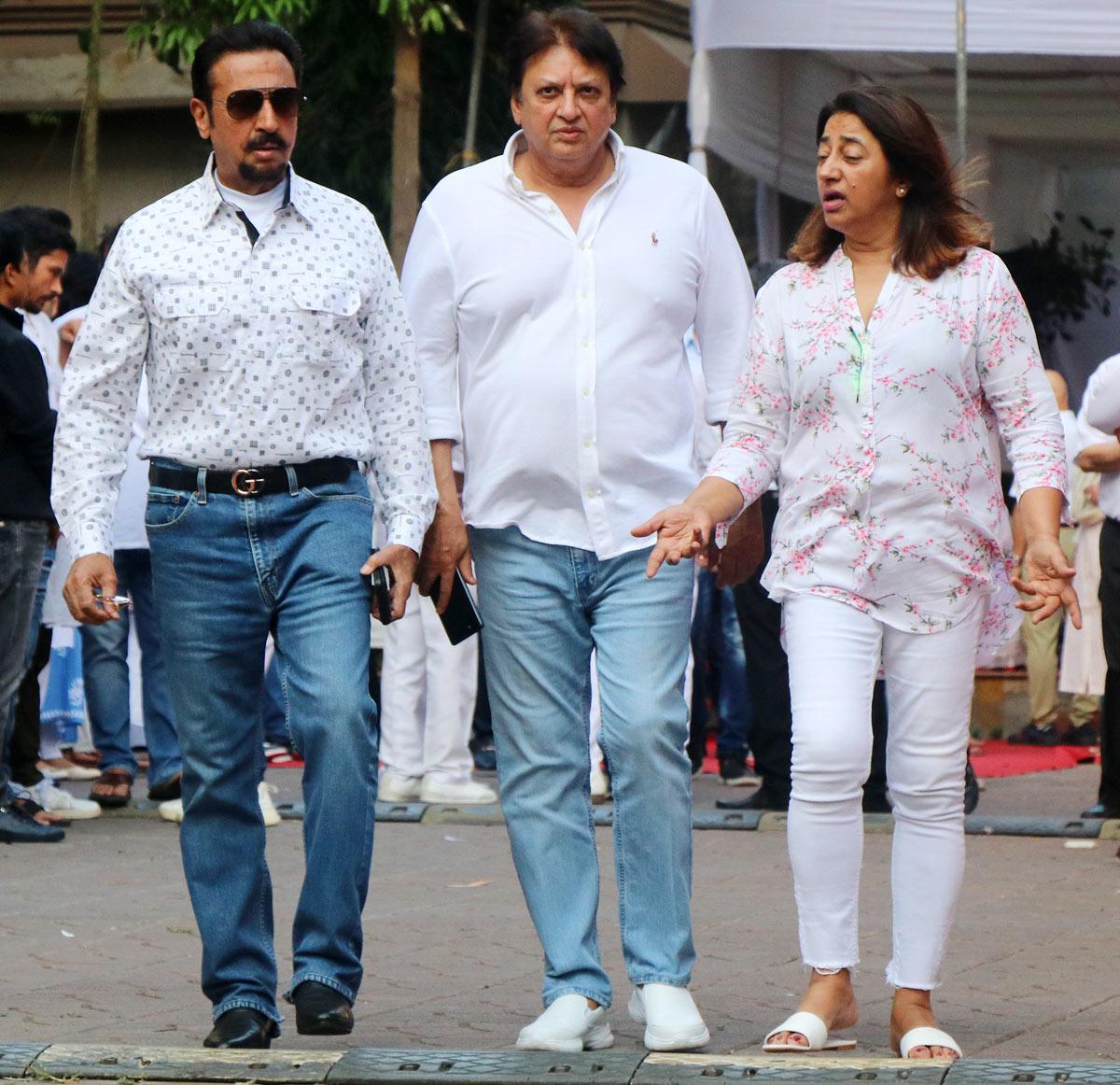 Gulshan Grover with Anu and Shashi Ranjan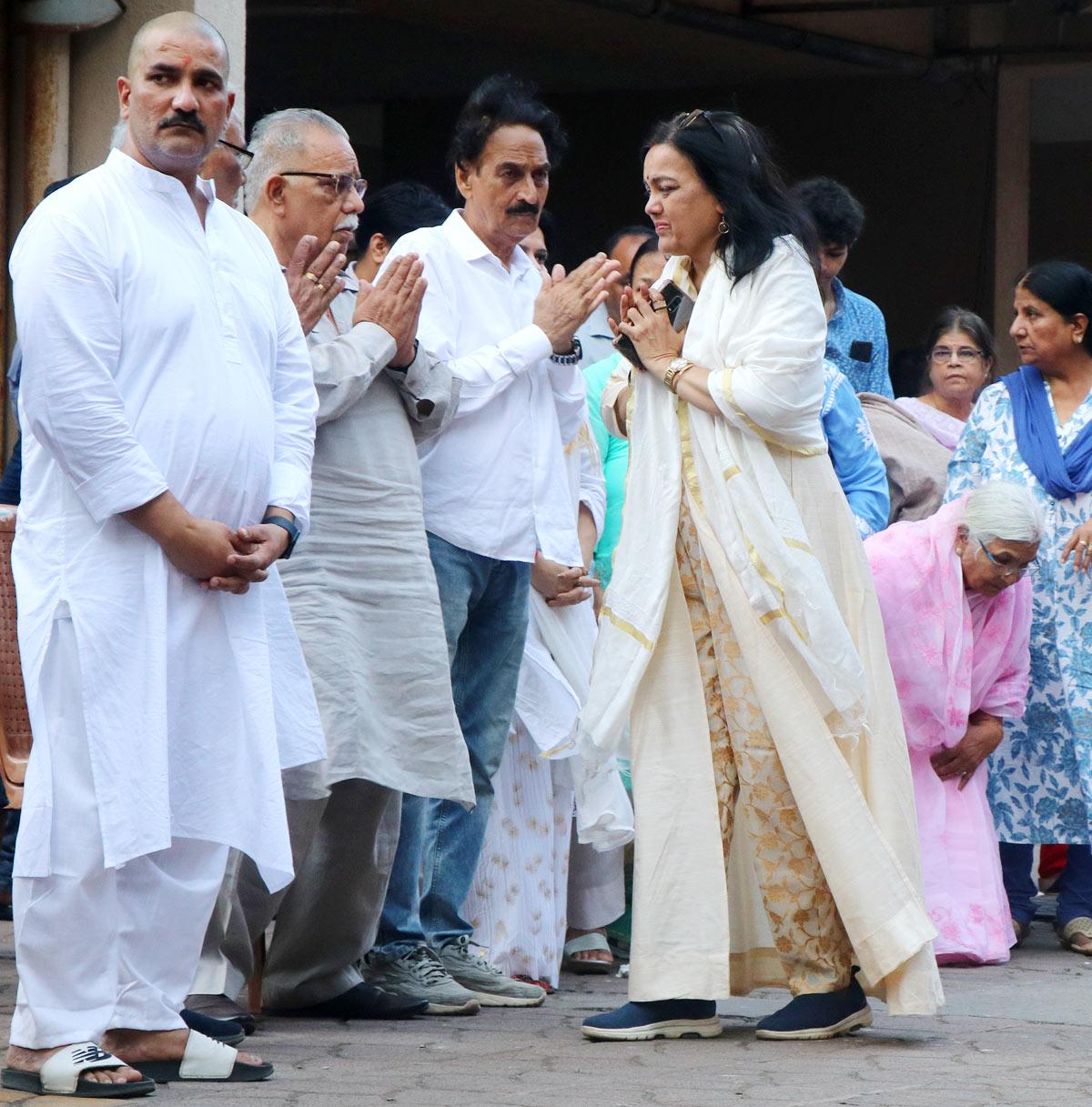 Sushmita Mukherjee offers condolences.
Kaushik arrived in Bombay with Raja Bundela, who was married to Sushmita Mukherjee. Read Satish Kaushik's story, in his own words.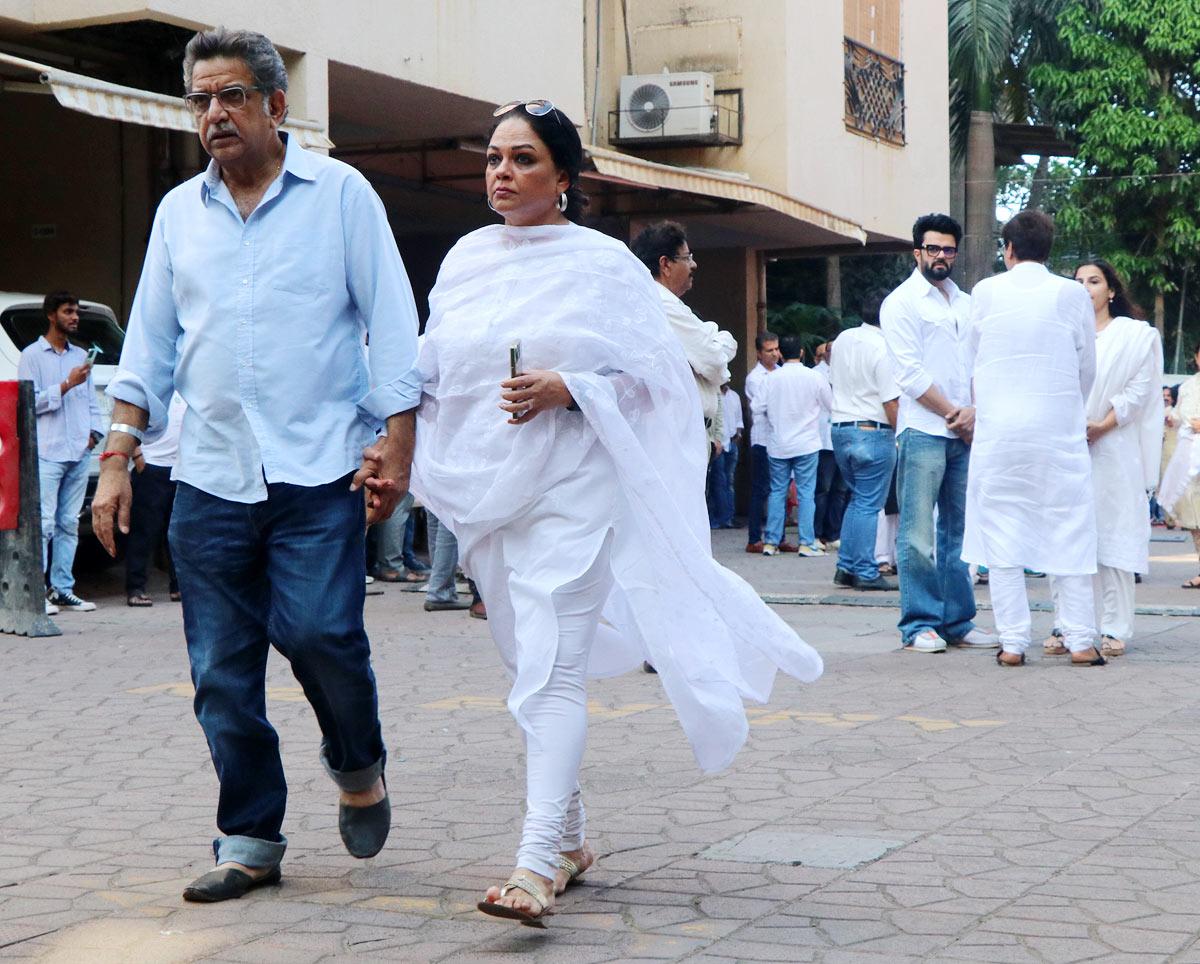 Tanvi Azmi and Baba Azmi.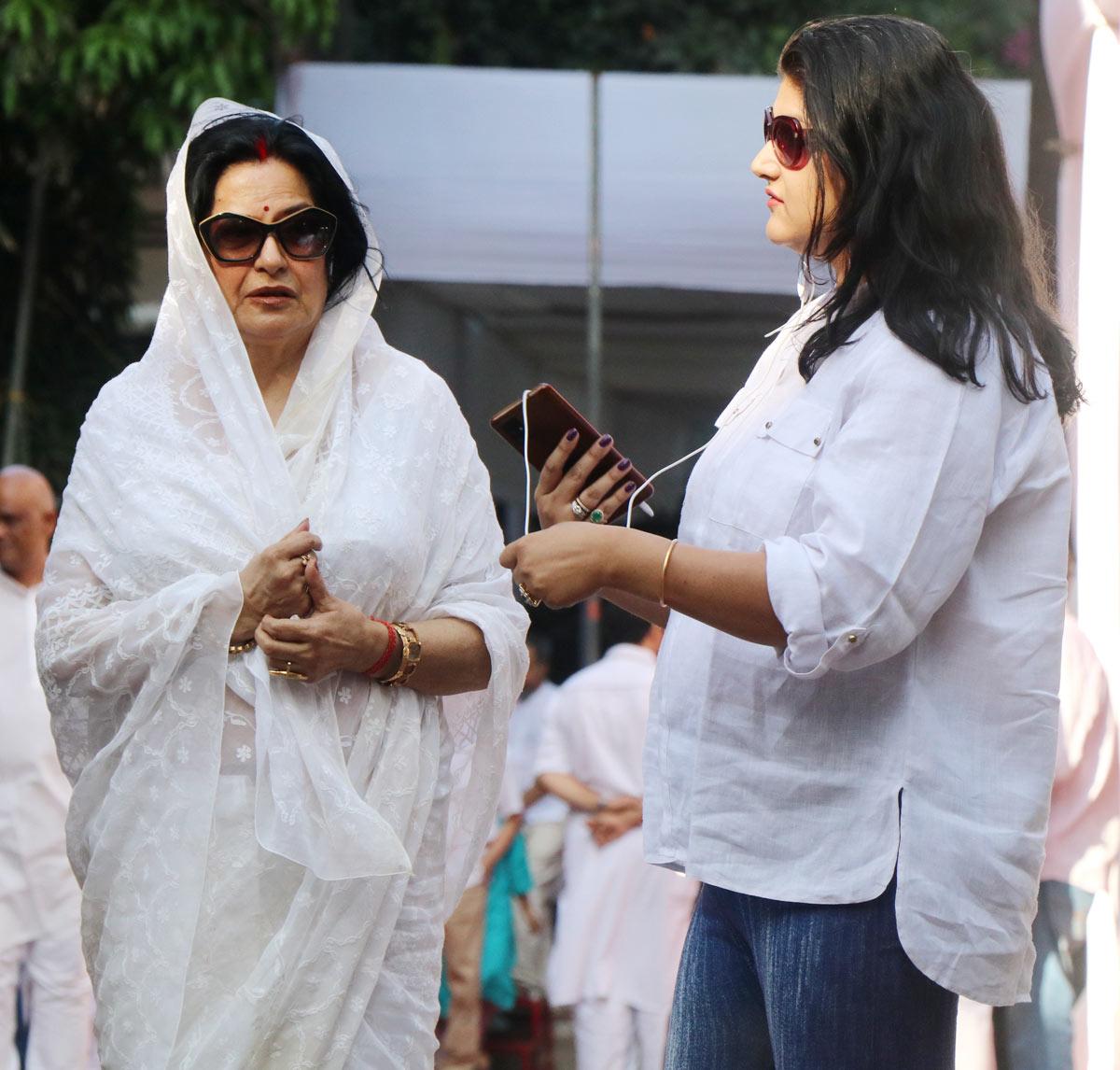 Moushumi Chatterjee with daughter Megha.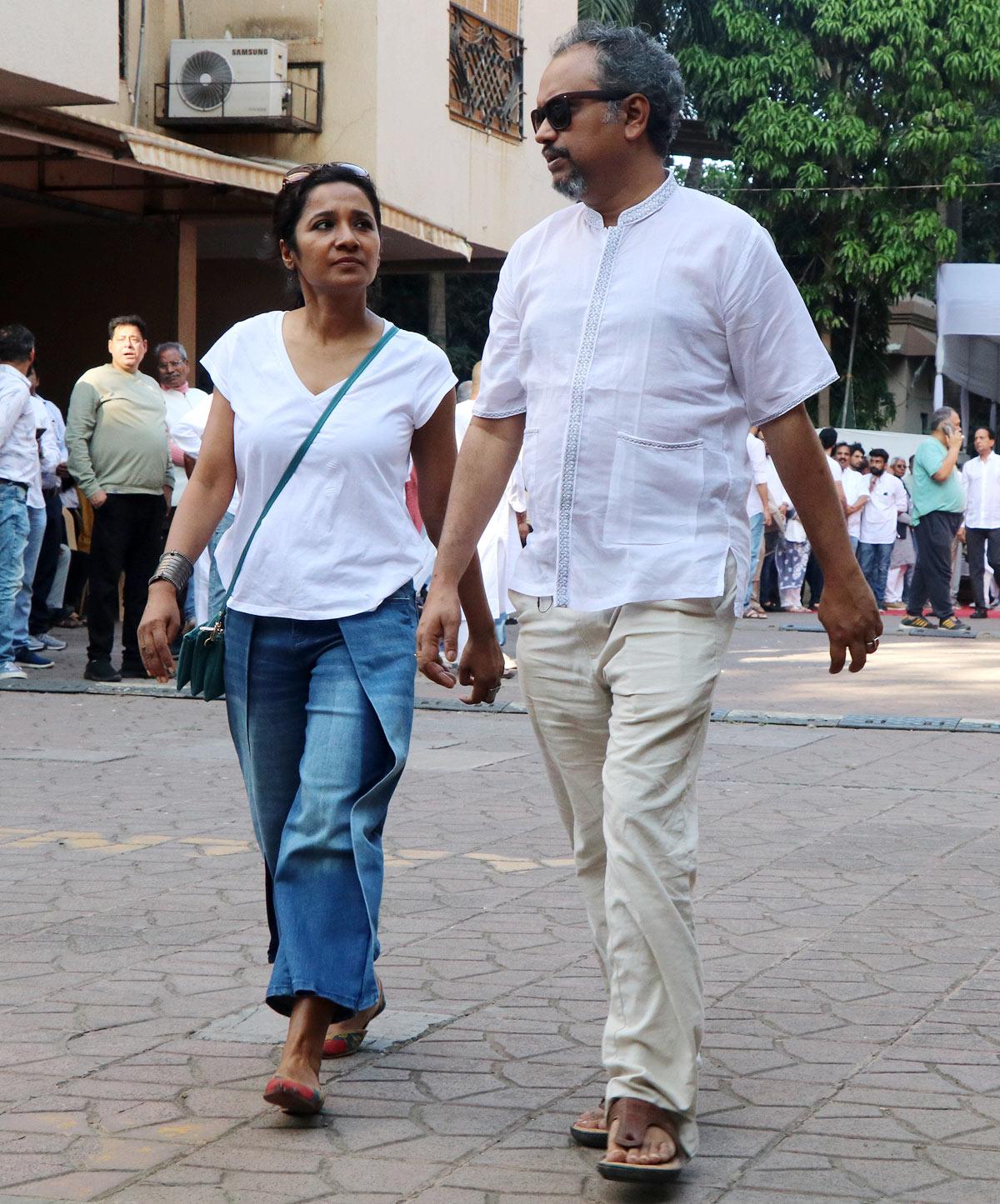 Tannishtha Chatterjee played Satish Kaushik's wife in his first international film, Brick Lane.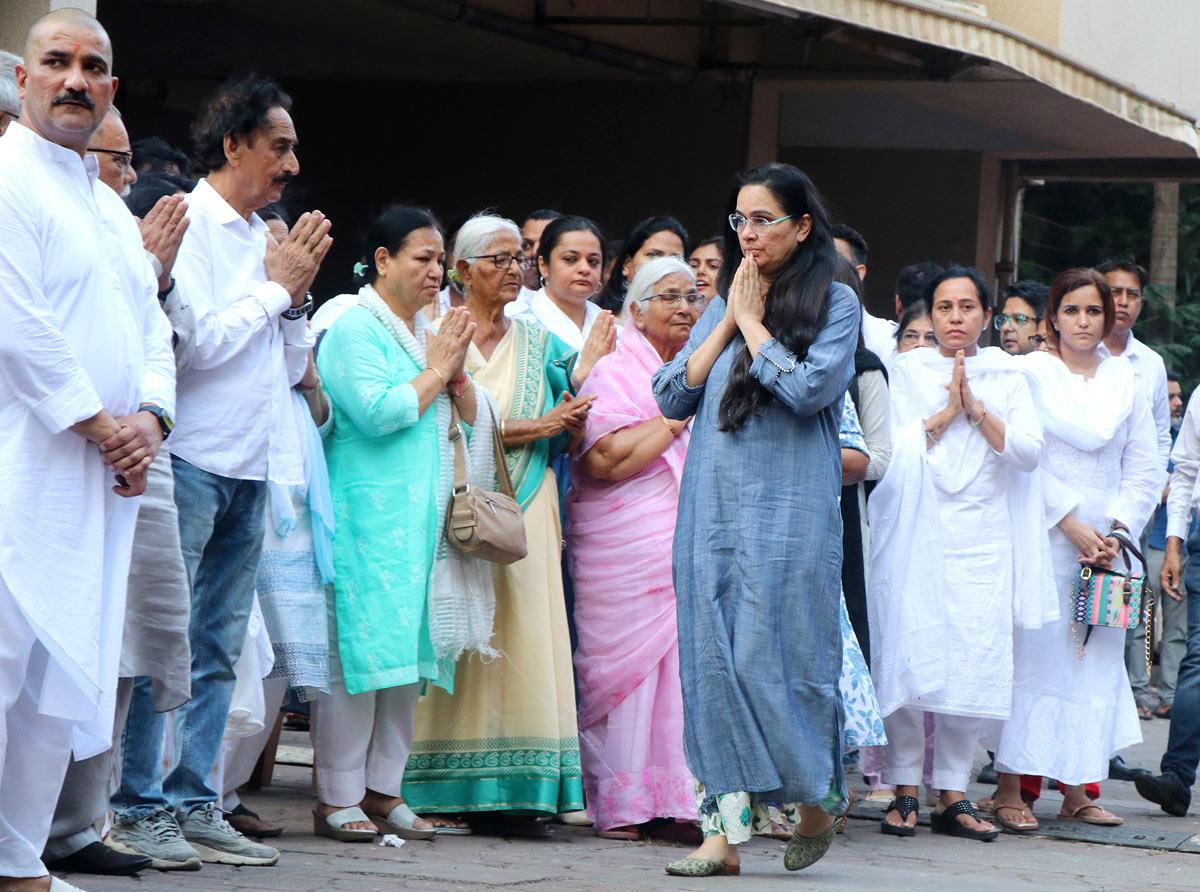 Padmini Kolhapure.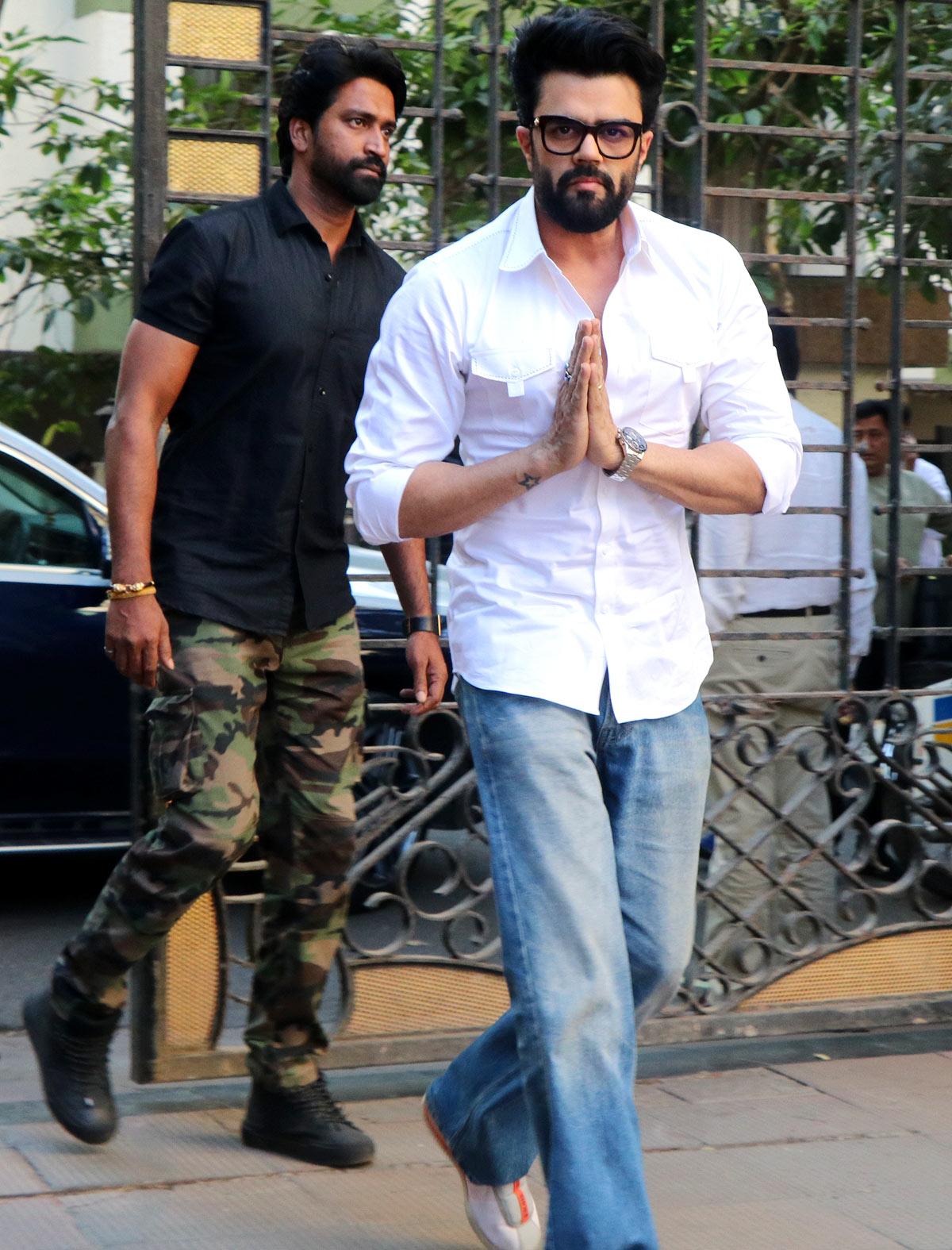 Maniesh Paul.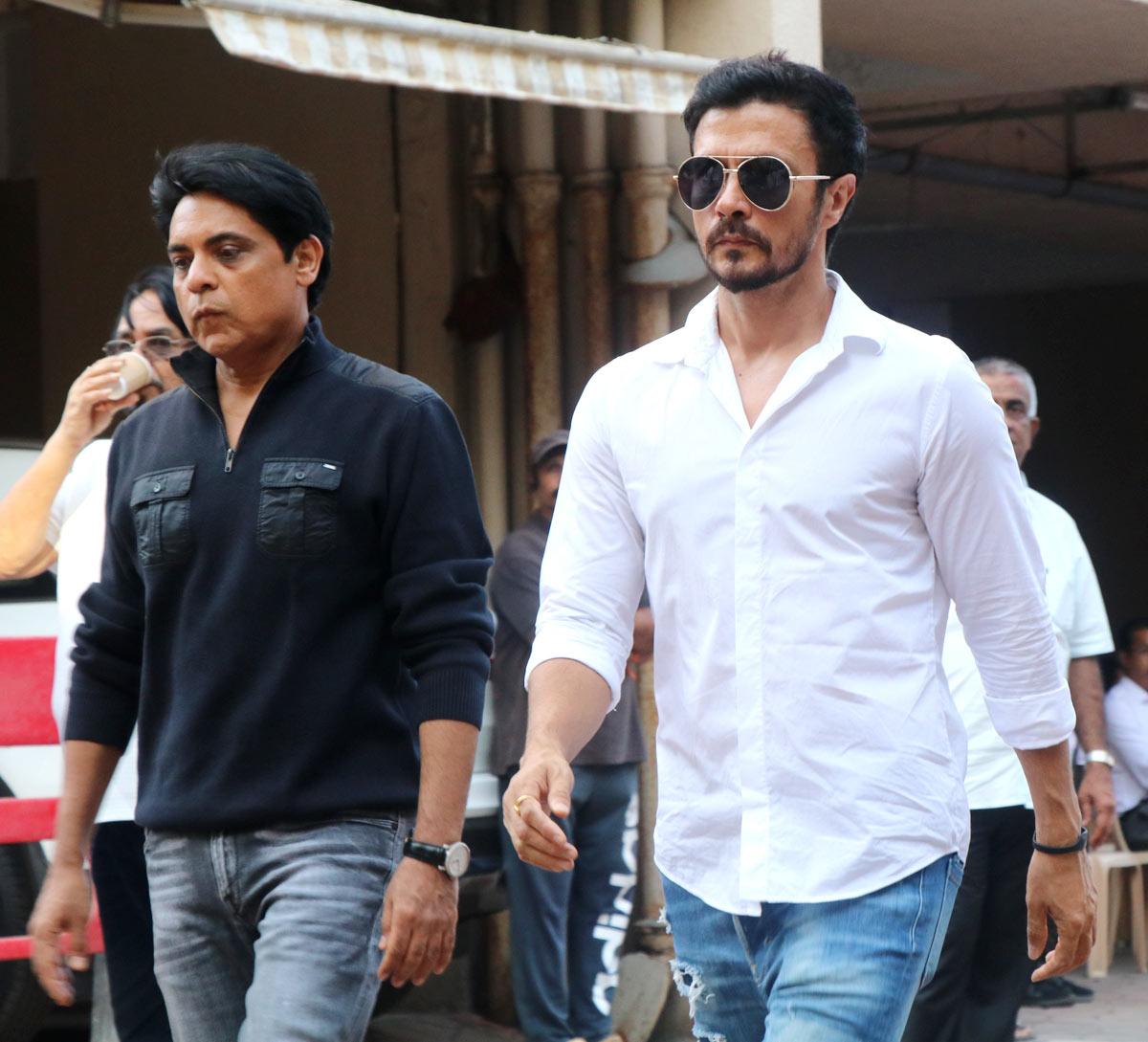 Darshan Kumar.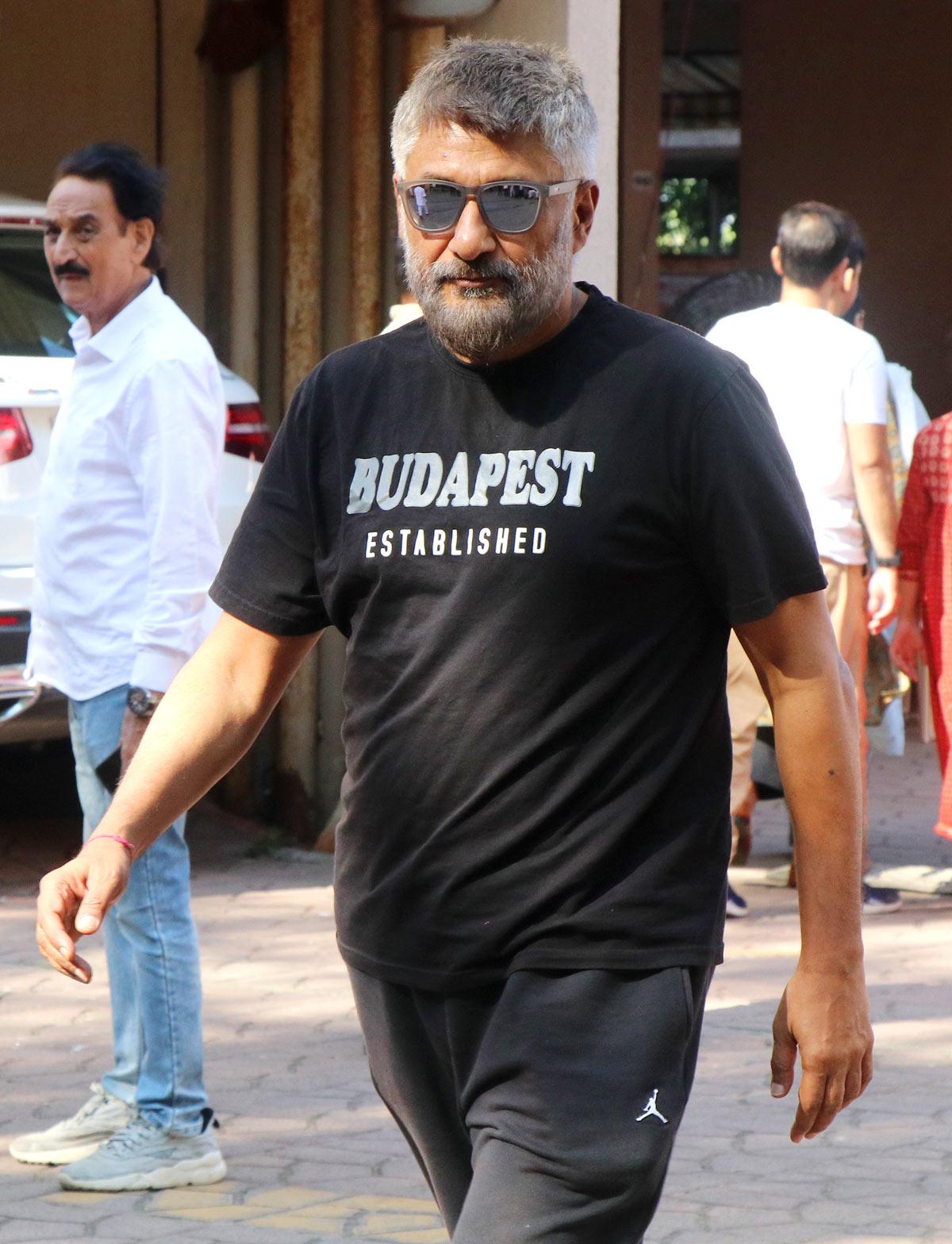 Vivek Agnihotri.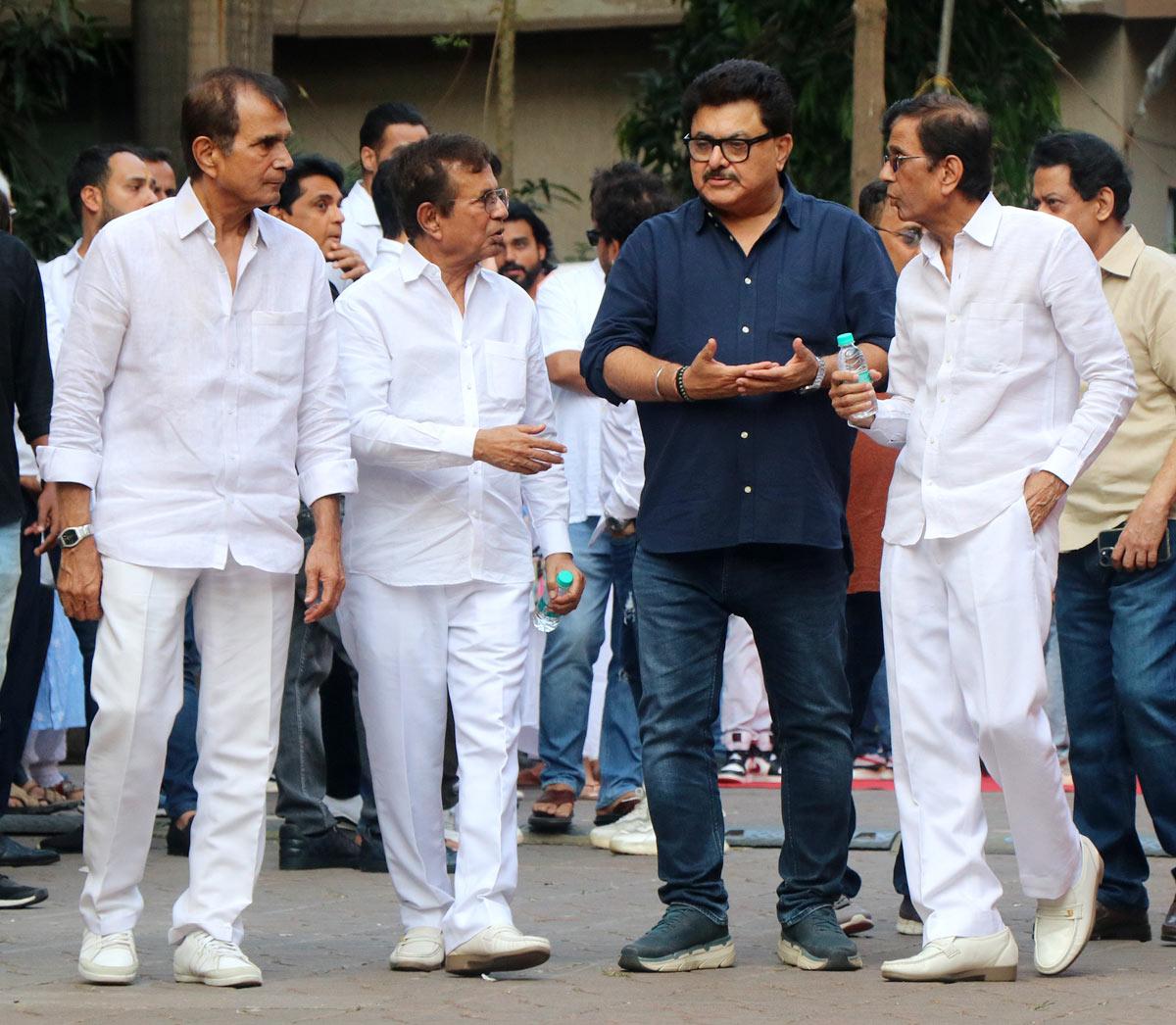 Hussain, Abbas and Mustan Burmawalla with Ashok Pandit.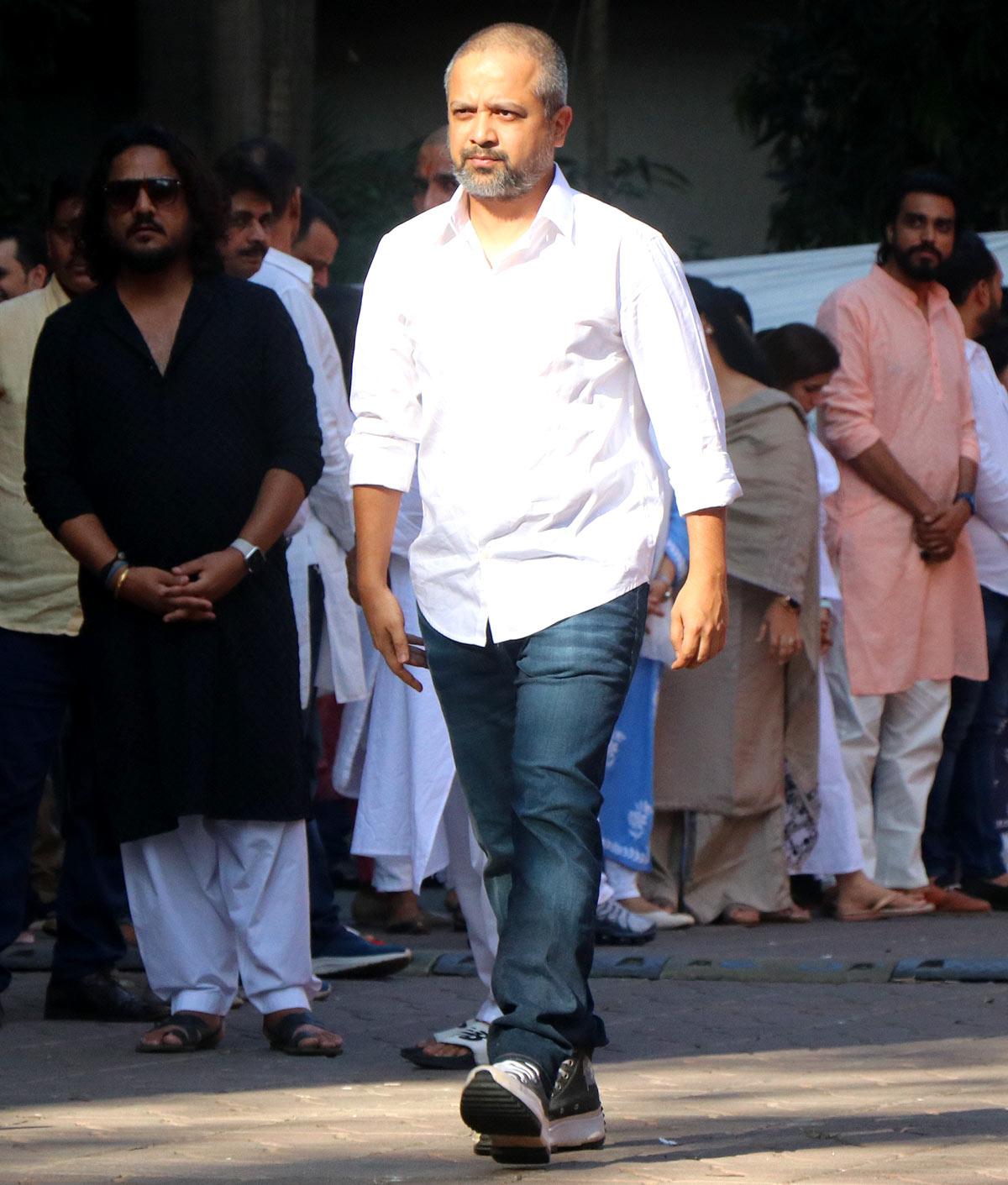 Anand Tiwari.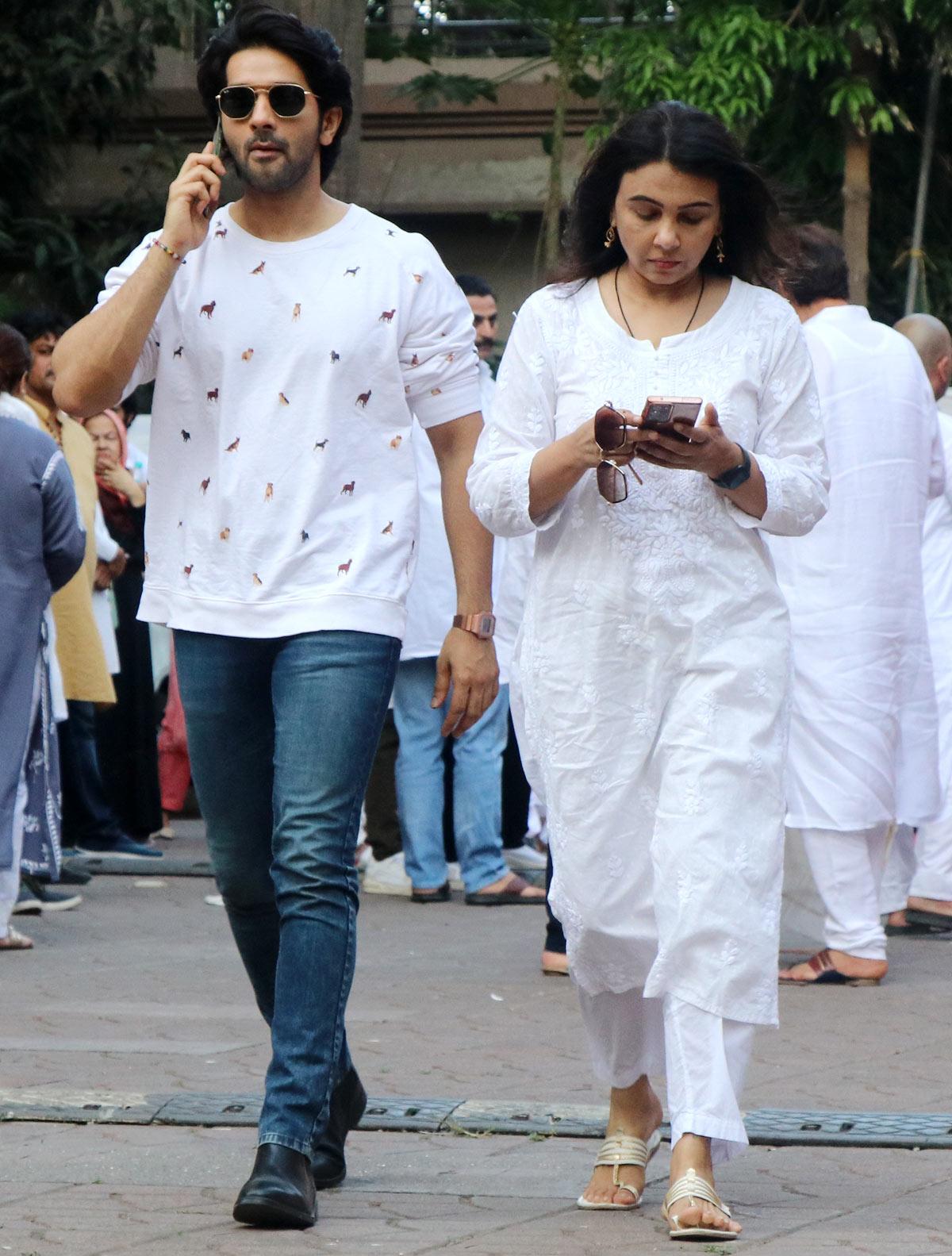 Suchitra Krishnamoorthi.