I may not have the looks for cinema, but my spirit is unassailable, Satish Kaushik once said in an interview.
A four decade-long career full of work before and behind the camera is testament to his professional zeal.
But as a cheerful Punjabi lad growing up in Nai Wala Gali of Delhi's Karol Bagh neighbourhood in the late 1950s, Kaushik simply fancied reading his name in the newspapers while drawn towards acting and mimicry.
What began as a fun activity during school and college plays turned into a career goal when Kaushik pursued a diploma in acting at Delhi's National School of Drama, followed by a short-term course at Film and Television Institute in Pune.
To make his dream a reality, Kaushik came to Mumbai in 1979 where he juggled a job at a family friend's textile mill and worked his way inside the city's throbbing theatre scene. Stage led to screen as he discovered his skills in screenwriting and behind the camera.
A reliable figure in the world of humour, his endearing presence and emotional appeal lend Satish Kaushik a likeability that was founded on genuineness not farce.
Off screen too, his calm, practical ways of dealing with Bollywood's typical highs and lows earned him the respect of his friends and fraternity.
What makes his body of work all the more fascinating is that he didn't settle into a cute, comic attraction. His latter-day roles showcase his heft and a delicious appetite for darkness.
The news of his passing is sad and sudden but the body of work he leaves behind will neither fade nor be forgotten.
As Calendar, Pappu Pager, Airport, Ramu Ghadiali, Ashok and many, many more, Sukanya Verma looks back at all the memorable chapters of Satish Kaushik's career.
Chakra, 1981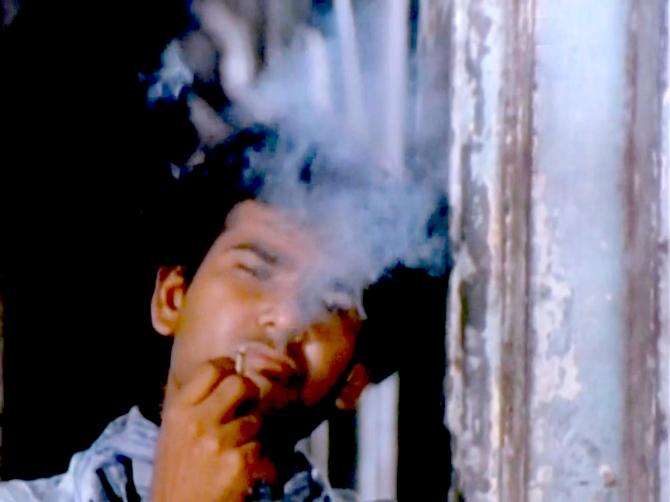 Rabindra Dharmaraj's adaption of Marathi writer Jaywant Dalvi's book examining the sad state of Mumbai's slum dwellers starring Naseeruddin Shah and Smita Patil opened the doors for the then little-known young man called Satish Kaushik.
It's a tiny role of a slumdog lout creating ruckus -- the kind movie trivia hunters hunt for, look back at and rejoice.
Jaane Bhi Do Yaaro, 1983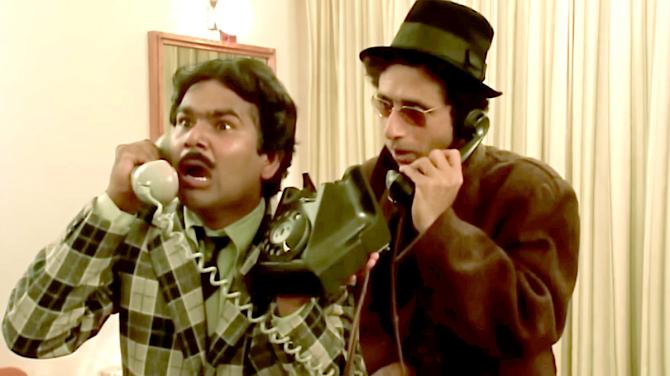 Everybody gets a memorable dialogue to quip in Kundan Shah's masterpiece, co-written by Kaushik and Ranjit Kapoor.
As the bumbling but eager-to-please assistant of Pankaj Kapur's corrupt builder, Kaushik is a picture of hilarity. Whether locked in the bathroom with his boss or having a hush-hush telephonic confusion with Naseeruddin Shah right across the room, the actor hits peak comic notes.
Mr India, 1987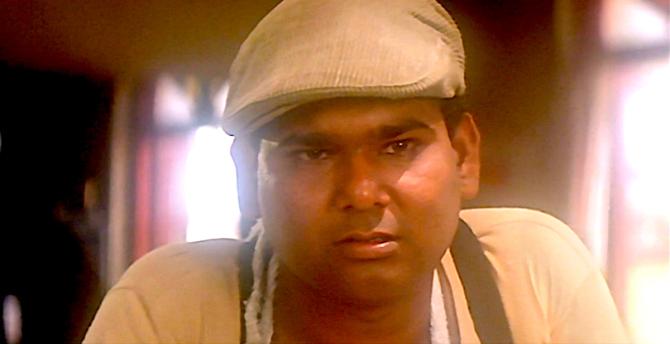 Shekhar Kapur's beloved classic is a treasure trove of iconic characters, including the oddly-named Calendar because his folks wanted a fancy sounding English name.
Kaushik's gentle zingers and touching concern for the little brats at the orphanage he works in as cook and caretaker is support at its sweetest best.
Jalwa, 1987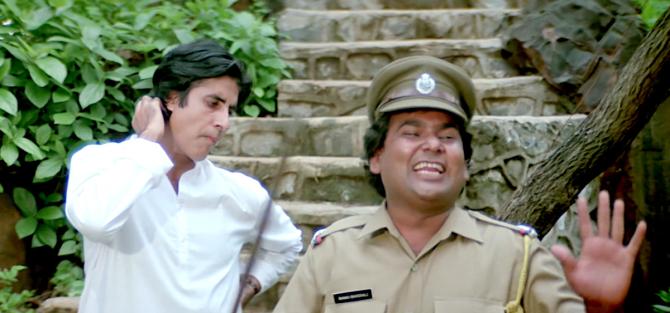 'Villain logon ka bhi ration card hota hoga kya?'
As the Bollywood obsessed policeman Ramu Ghadiali spending most of his duty time reading movie gossip, the actor gives us much to chuckle about. Especially when he bumps into the superstar he often lends his shoulder to cry on -- Amitabh Bachchan.
Ram Lakhan, 1989
Anil Kapoor's pranks on Anupam Kher's kirana shop owner just wouldn't have the same droll effect in absence of Kaushik's goofy 'Jai Jai Ram' greeting flunkey, Kashiram.
Swarg, 1990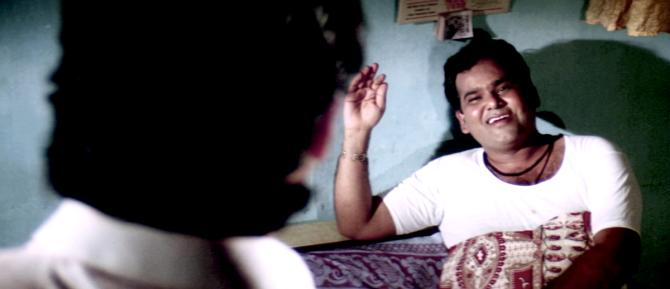 Christened 'Airport' though he's never set foot inside a plane, Satish Kaushik's performance as a Bollywood production manager turned Govinda's star secretary blends humour and heart in equal measure.
Saajan Chale Sasural, 1996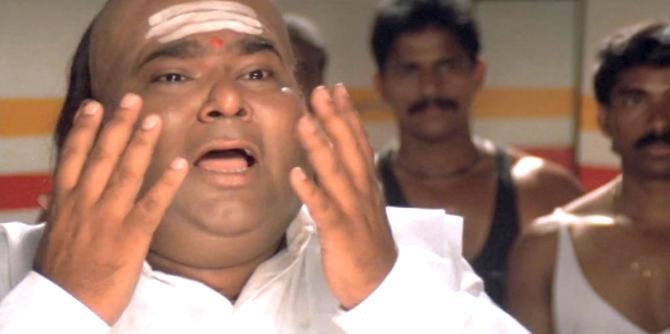 Kaushik teamed up with David Dhawan and Govinda on quite a few comedies, but it's Saajan Chale Sasural, where he plays a lungi-clad music composer Muthu Swamy that he paid tribute to his hero Mehmood in a performance clearly modelled on Padosan's Master Pillai.
Deewana Mastana, 1997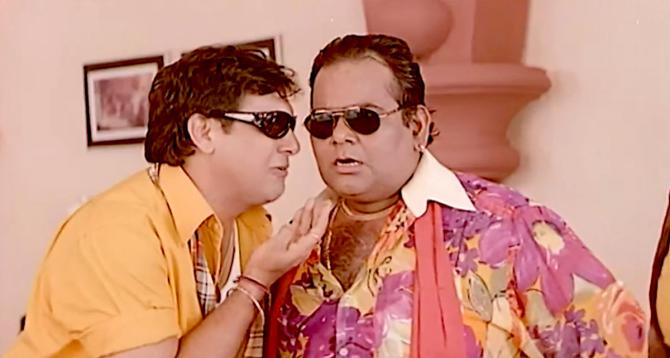 All hail Pappu Pager!
Satish Kaushik and Govinda's tapori jugalbandi when the latter gives a colourful don a dose of his own medicine is, hands down, the standout moment of David Dhawan's breezy comedy.
Everything about Kaushik's brief but brilliant gig -- from flashy clothes to a curiously amusing accent -- is hysterical.
Mr and Mrs Khiladi, 1997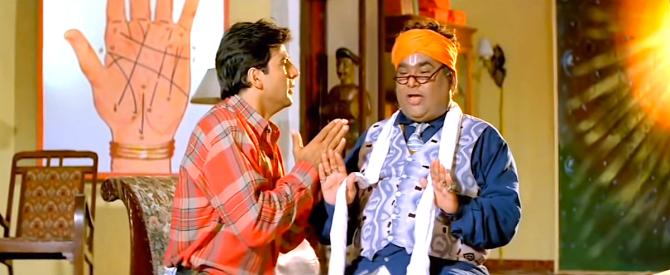 As good-for-nothing Akshay Kumar's comically controlling astrologer, Satish Kaushik predicts big things for his nephew while gently parodying the blind hold of fortune-tellers. What would look toxic in any other skin acquires a idiosyncratic tone in his facetious delivery.
Brick Lane, 2007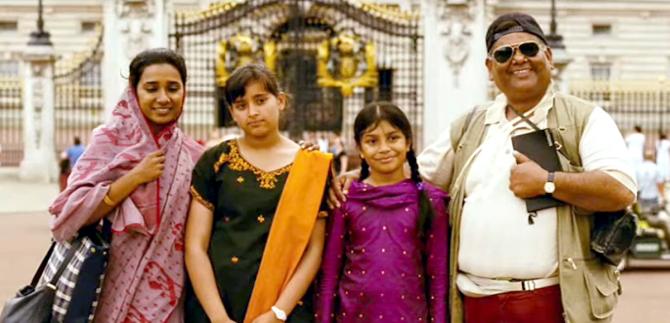 In a major departure from the usual Bollywood fare, Satish Kaushik reveals the depths of his talent and intricacies of human behaviour in Sarah Gavron's adaptation of Monica Ali's novel, where he plays the unremarkable but earnest much older half of a Muslim couple trying to make a life in East of London.
Dekh Tamasha Dekh, 2014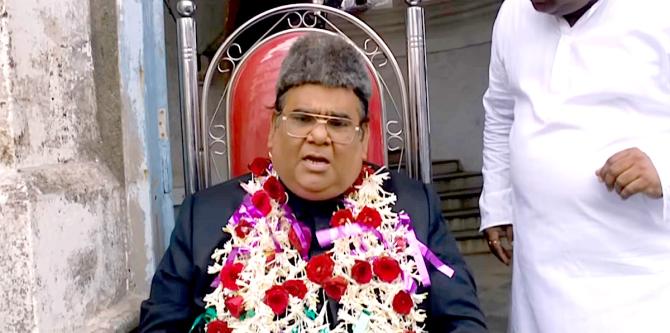 His fruitful association with theatre director Feroz Abbas Khan reflects in their feature film together, a satire inspired by real events.
More viewers need to check out his shrewd performance as a newspaper publisher responsible for triggering communal discord in a coastal town of Maharashtra.
Udta Punjab, 2016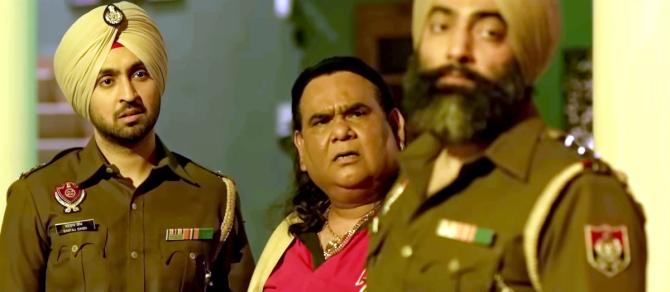 Satish Kaushik's flamboyance and feeling unleash in rock solid doses to make good scenes great in Abhishek Chaubey's crime drama.
Soorma, 2018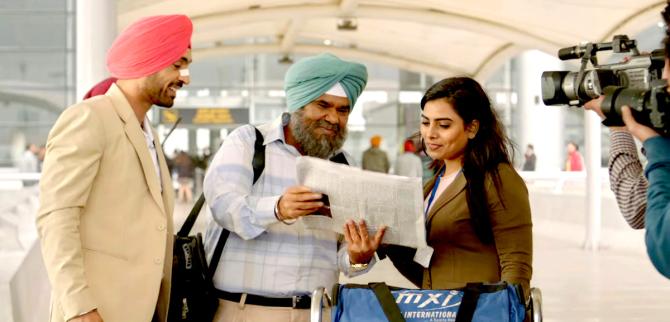 Satish Kaushik's cute, cuddly papa basking in the fresh fame of his hockey playing son makes one want to embrace the screen.
Chhalaang, 2020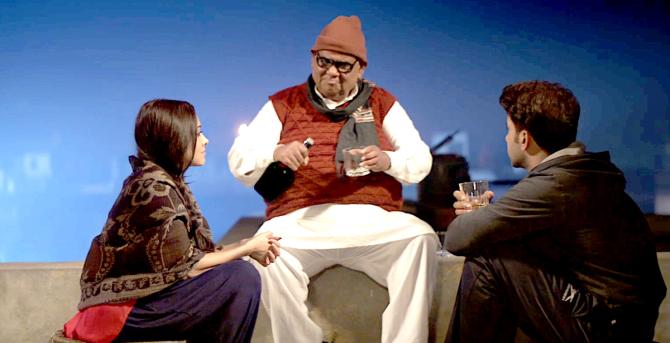 Watching Satish Kaushik as Rajkummar Rao's cool daddy spewing gyaan over Scotch make for some of the best scenes in Hansal Mehta's by the numbers sports drama.
Thar, 2022
Satish Kaushik's friend and frequent co-star Anil Kapoor witnessed many hits and flops in their journey together. But they stayed close through all these ups and downs.
It's this lived-in dosti you will remember most, as cops at different levels of caste-based hierarchy trying to solve a significant case in a stark Rajasthani setting in Thar.
Chhatriwali, 2023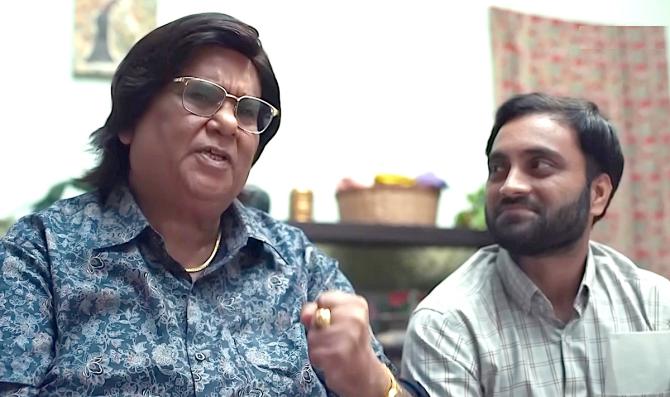 Playing seemingly creepy characters with utmost dignity is a Satish Kaushik speciality.
In Chhatriwali, he plays a hideous wig-sporting owner of a condom factory with truckloads of warmth and wisdom looking for a competent quality head, dispensing an age-old lesson -- never judge a book by its cover.
Directing The Flops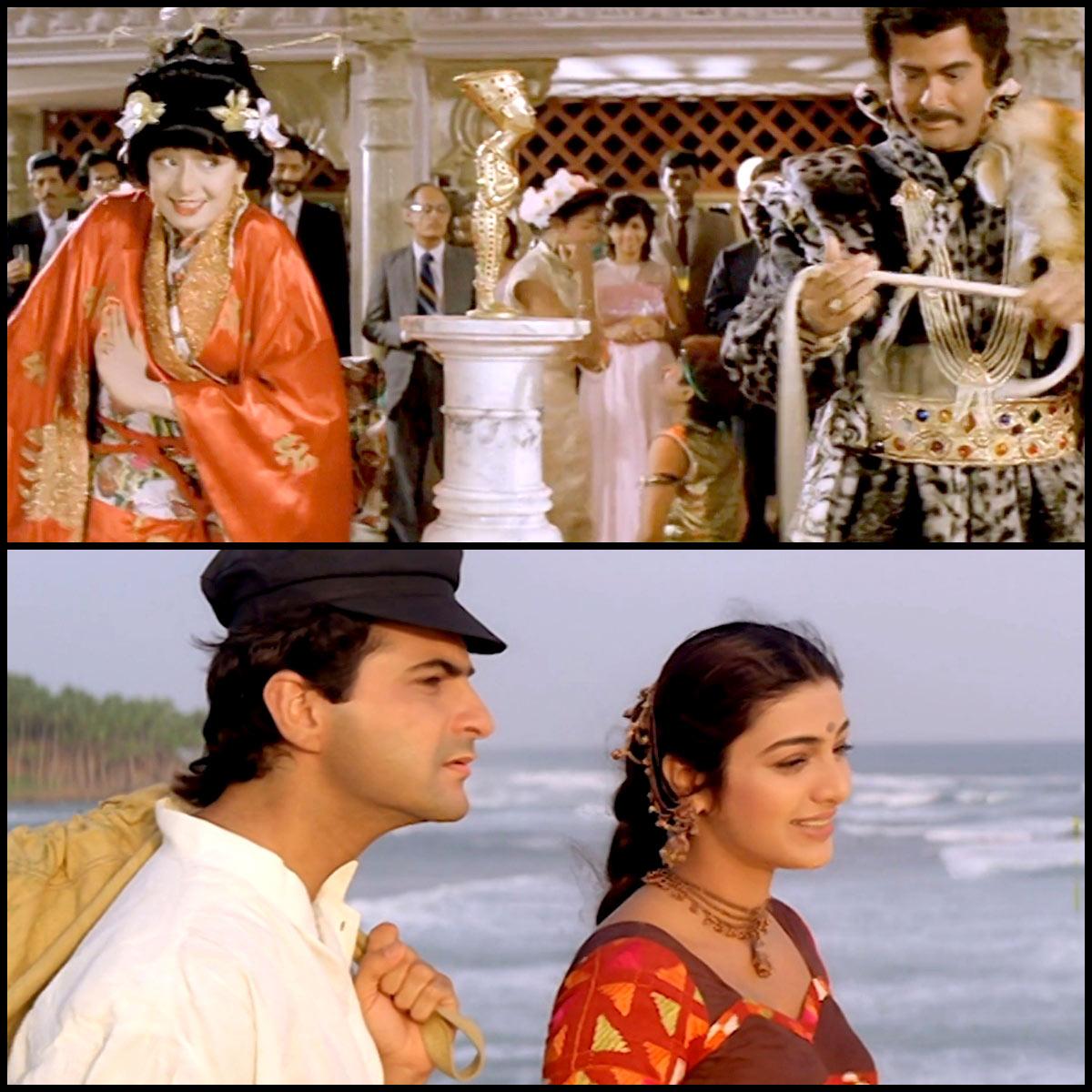 Long-in-the-making expensive extravaganzas like Roop Ki Rani Choron Ka Raja and Prem's back-to-back disaster for Producer Boney Kapoor starring brothers Anil and Sanjay respectively would sound the death knell for most aspiring film-makers but Satish Kaushik persisted.
His graceful acceptance of failure and determination to rise above it could well be a chapter in self-help books for success.
Directing The Hits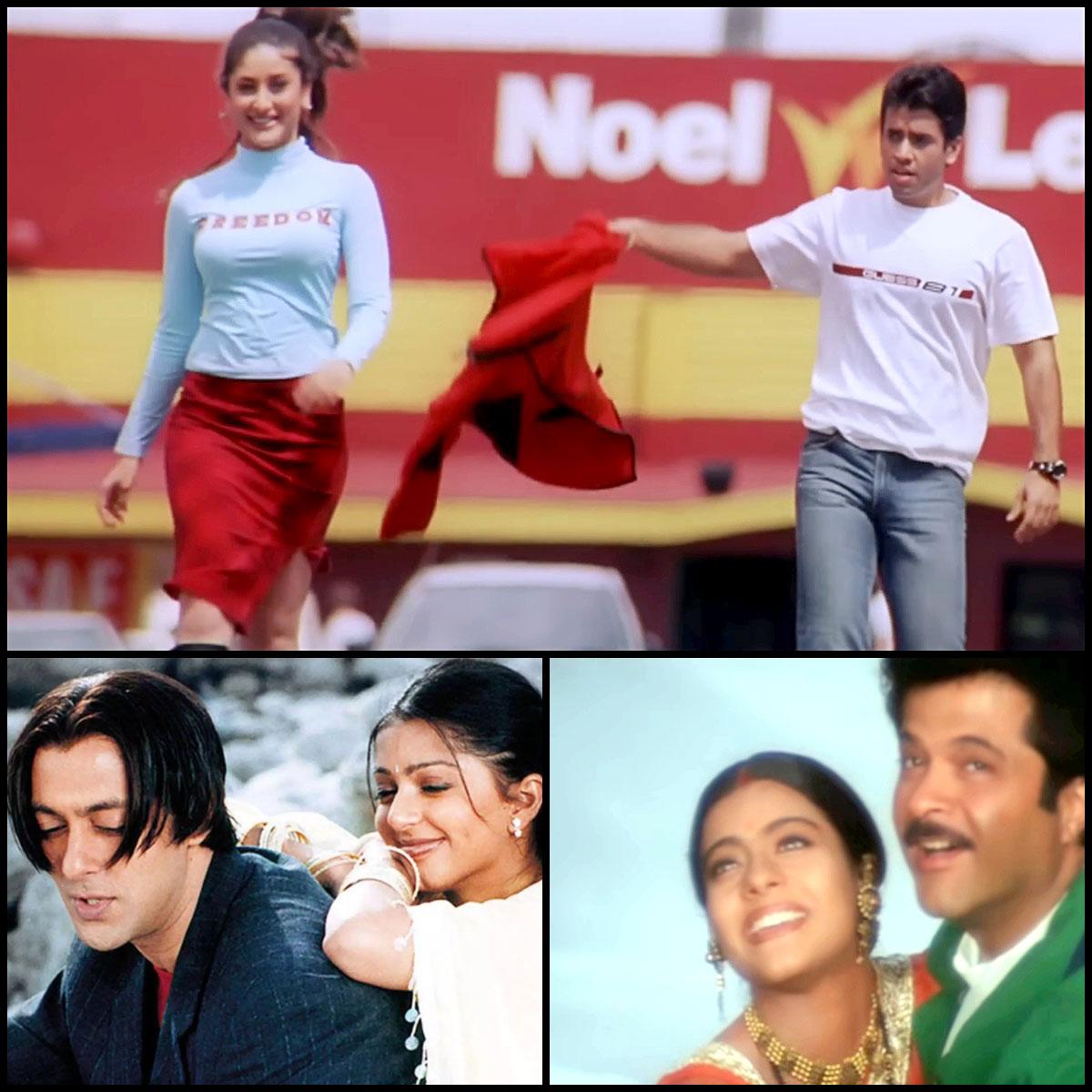 Although Satish Kaushik the actor is inarguably superior to Satish Kaushik the film-maker, quite a few of his movies, mostly remakes of South Indian hits, made a killing at the box office and revived a few careers -- be it Hum Aapke Dil Mein Rehte Hain, Tere Naam or Mujhe Kucch Kehna Hai.
Small screen star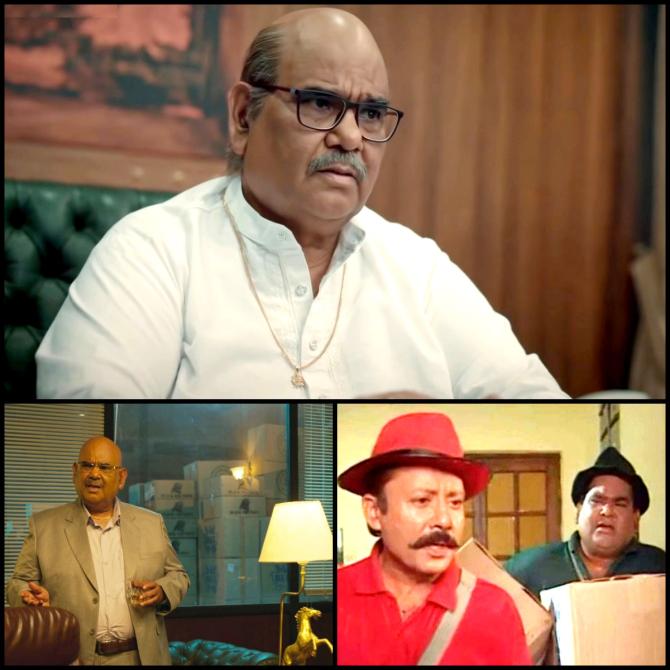 '90s kids will remember his adorable banter with Pankaj Kapoor around simple-minded, Santa-Banta style jokes for the musical countdown show, Philips, later Colgate, Top 10.
But it's his expletive darting stock market shark in SonyLIV's Scam 1992 or the shady businessman in Amazon Prime Video's Guilty Minds that underscores his versatility belatedly but boldly.