Bollywood's having a GREAT Valentine's Day!
A day when love is celebrated, in person and on social media.
It's Valentine's Day and our Bollywood celebrities are making sure to put up their pictures.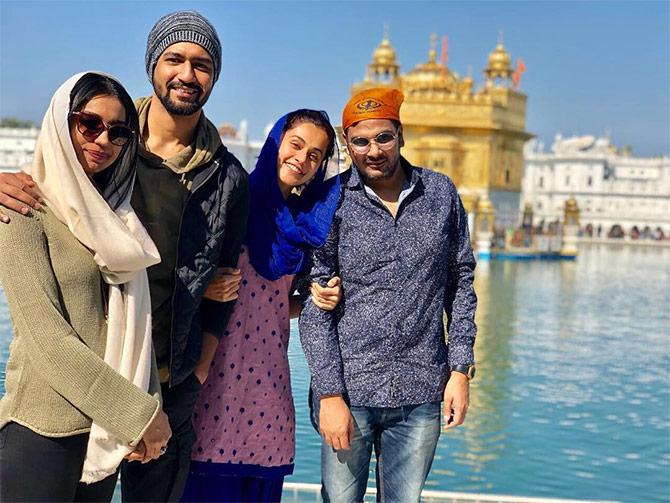 Photograph: Kind courtesy Taapsee Pannu/Instagram
Taapsee visits the Golden Temple in Amritsar with her Manmarziyaa team, including writer Kanika Dhillon, co-star Vicky Kaushal and casting director Mukesh Chhabra.
Taapsee writes: 'Valentine's Day pe Babaji se pyaar..... sang parivaar #Manmarziyaa.'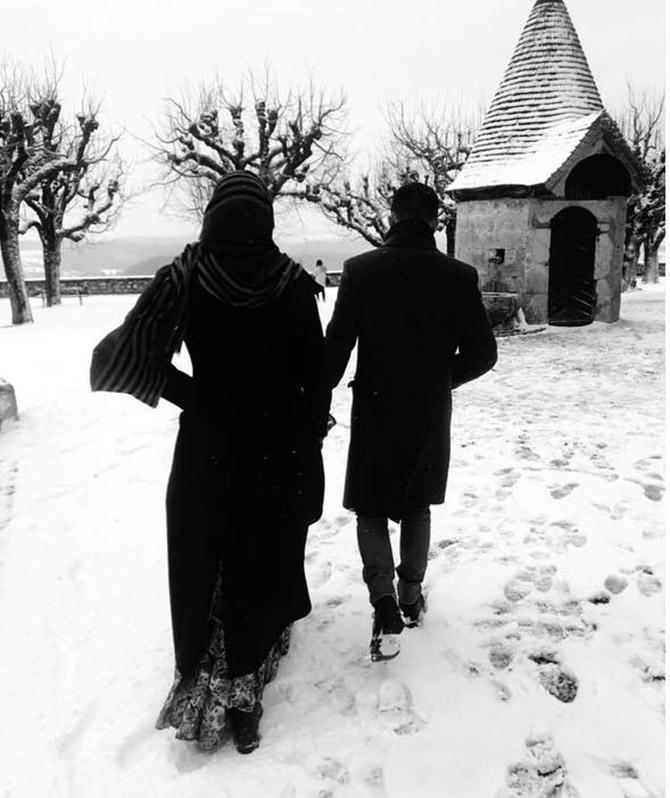 Photograph: Kind courtesy Sonam Kapoor/Instagram
Sonam hasn't made things official with her beau Anand Ahuja, but she hasn't shied away from sharing pictures from their trips abroad either.
She shares yet another picture and writes, '"Conquer the devils with a little thing called love." Bob Marley Happy Valentine's Day ! Everyone deserves to love and be loved!'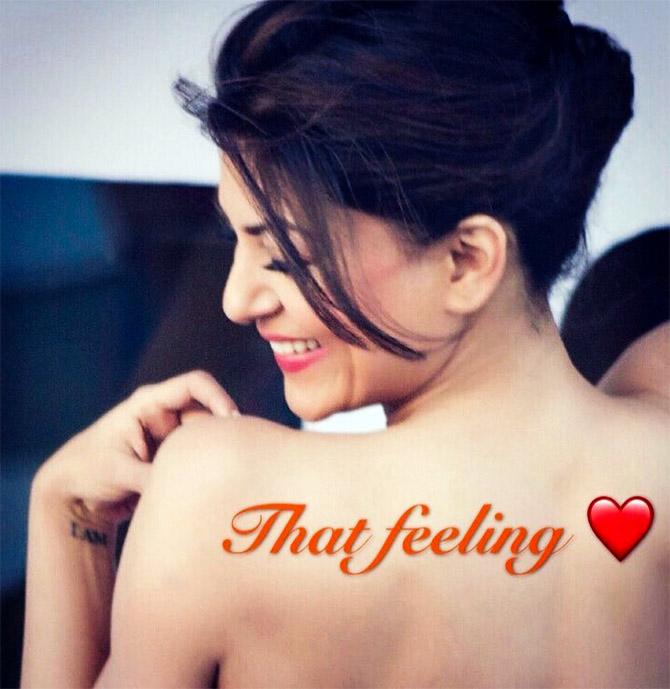 Photograph: Kind courtesy Sushmita Sen/Instagram
That's Sushmita Sen's way of celebrating love!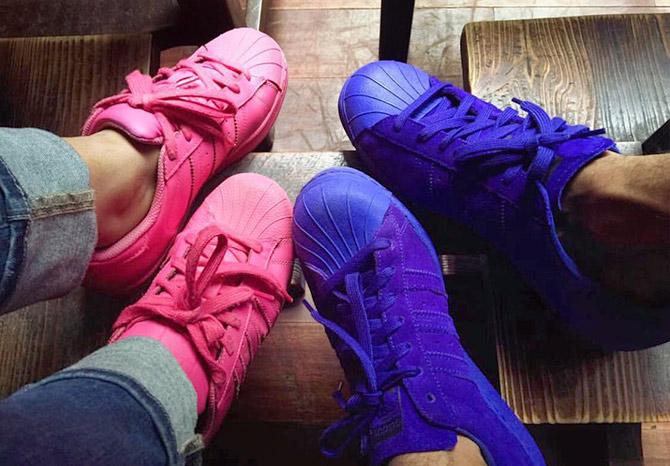 Photograph: Kind courtesy Rajkummar Rao/Twitter
Rajkummar Rao shares this picture with the caption, 'Love is Life. Happy Valentine's Day guys.'
We assume those feet belong to his girlfriend Patrelekhaa and him.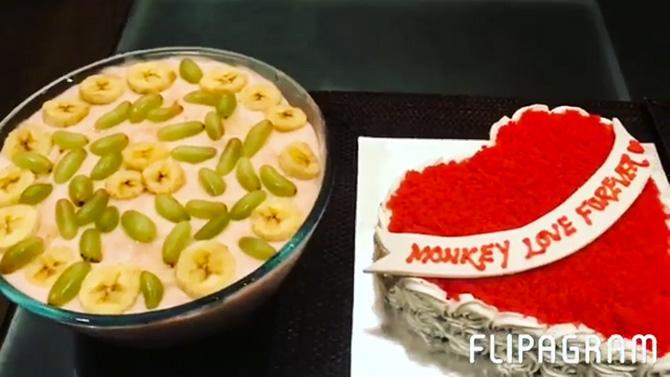 Photograph: Kind courtesy Bipasha Basu Singh Grover/Instagram
Bipasha Basu had a sweet celebration with hubby Karan Singh Grover with cakes and... is that a fruit pudding?
Sharing a video, she writes, 'So this happened last night Happy Valentine's Day to all Celebrate love each day... be grateful for the love you receive... life is short... enjoy it Love you all #monkeylove #happyvalentinesday.'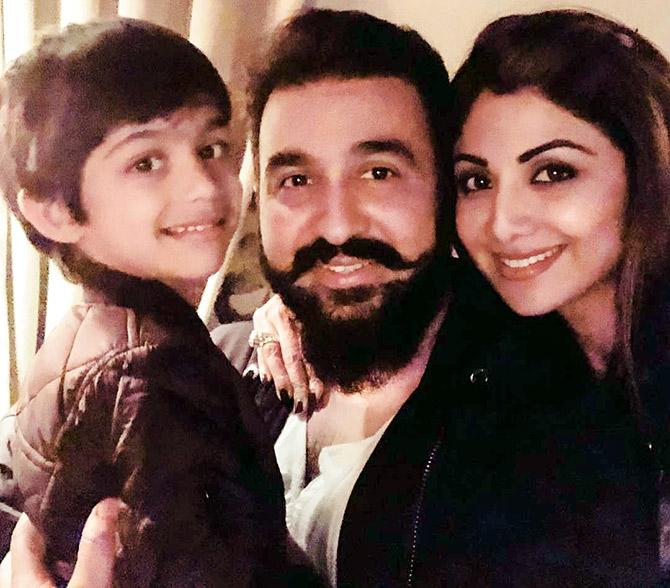 Photograph: Kind courtesy Shilpa Shetty Kundra/Instagram
Shilpa shares a picture with husband Raj and son Viaan and writes, 'Happy Valentine's Day to my 'Valentines'. TOGETHER is my favourite place to be.. with you I am HOME#valentinesday #family #love #unconditionallove #gratitude #heart #happiness #blessed.'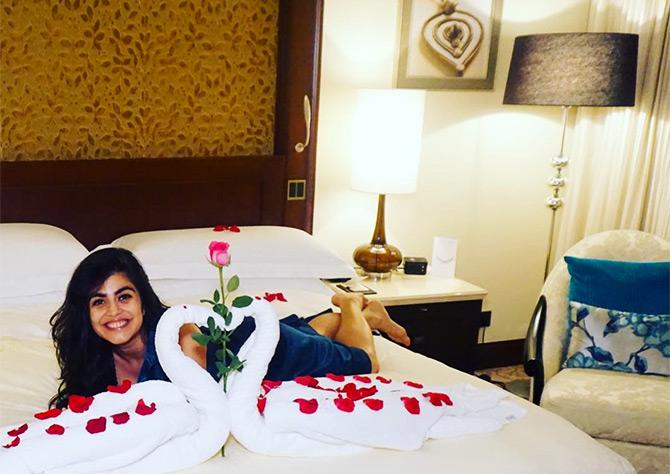 Photograph: Kind courtesy Shenaz Treasury/Instagram
Shenaz had a beautiful message for all the singles out there.
'It's OKAY to Sleep or Wake Up Alone on Valentine's Day! For years I struggled and sometimes still do when I'm alone on days like Valentines or New Years or my Birthday but as I get older and wiser I realize it's better to wait for someone who merits me than settle. And it's Okay to be alone. Happy Valentines. You are my Valentine. Tag your valentine pics #travelwithshenaz #travelvlogger #traveldiary #travelblogger #traveltheworld #worldtraveler #globejoggers #treehugger #traveltheworld'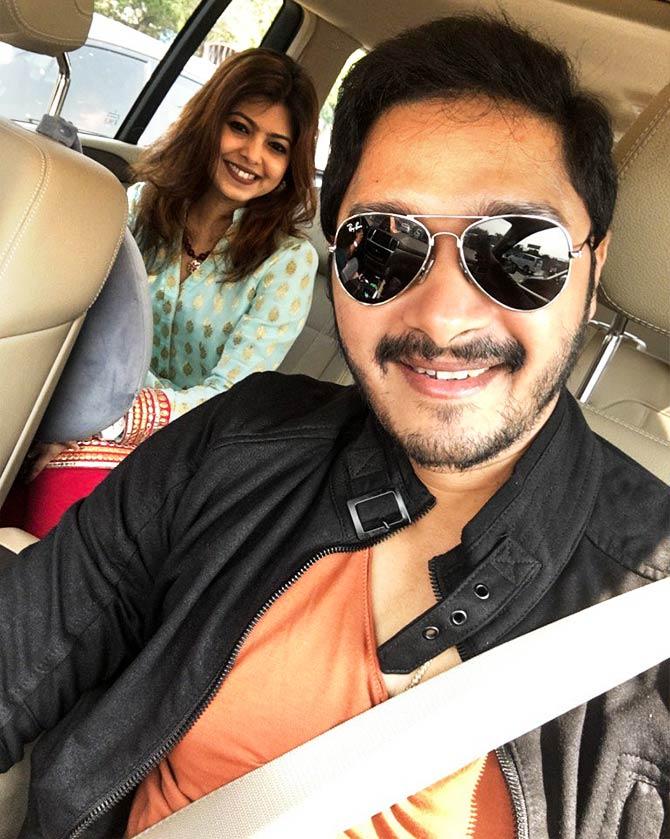 Photograph: Kind courtesy Shreyas Talpade/Twitter
Shreyas and his wife Deepti had a special celebration. 'This Valentines too...spread the love...way to Tata Memorial hospital to spend some time with d bachcha party there,' Shreyas tweets.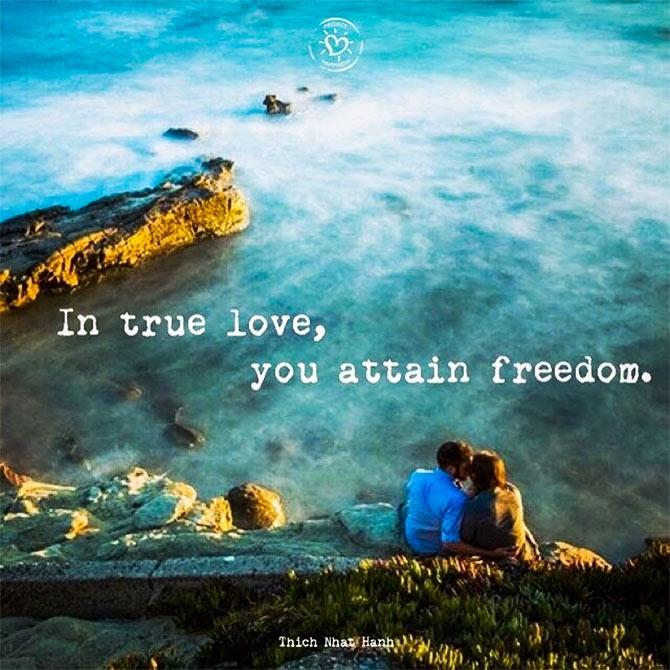 Photograph: Kind courtesy Anushka Sharma/Instagram
'"In true love, you attain freedom" Words of wisdom ! Happy 'this' day to all,' writes Anushka, sharing this picture.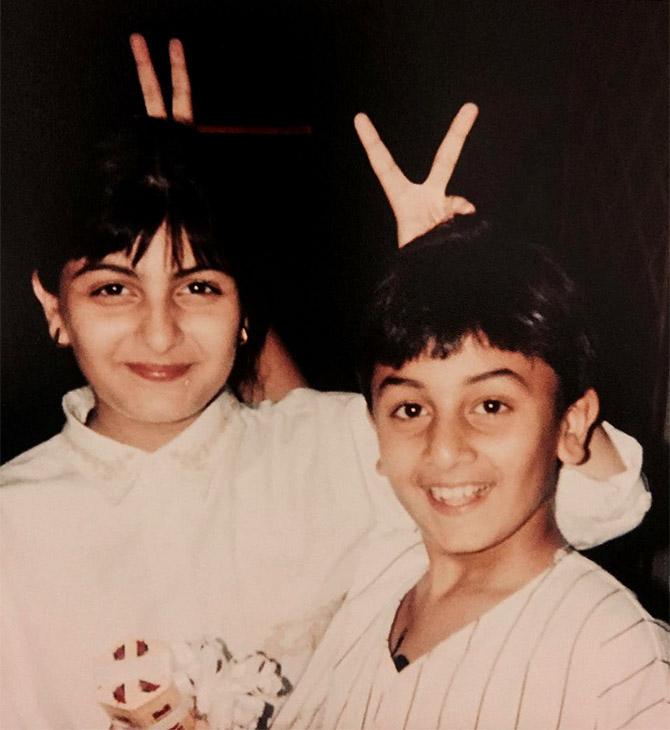 Photograph: Kind courtesy Neetu Kapoor/Instagram
Neetu shares a throwback picture of her cute children, Riddhima and Ranbir and writes, ''v' on the heads of my valentines.'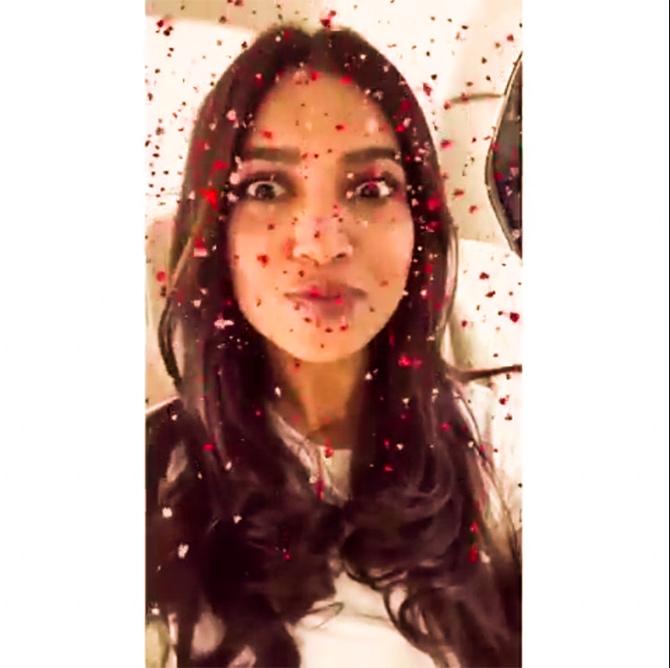 Photograph: Kind courtesy Bhumi Pednekar/Instagram
Bhumi shares a video and writes, 'Happy Valentines Day Love and only Love #HappyValentinesDay #wednesday #mornings.'
There were some cute messages too.
Aamir Khan writes, 'Hey guys, listening to my song Pehla Nasha on Valentine's Day! Ideal song for this day. And, I must say it's one of my own favourites. Wishing all of you a happy Valentine's Day! Love. a.
Farah Khan writes, 'My sons valentine wish to me I LOVE YOU... because ur so chubby!!! too late to cancel his bday party too.'