'It's next to impossible to cast two superstars in one film as the main lead, and that's why directors and writers don't even think about attempting it.'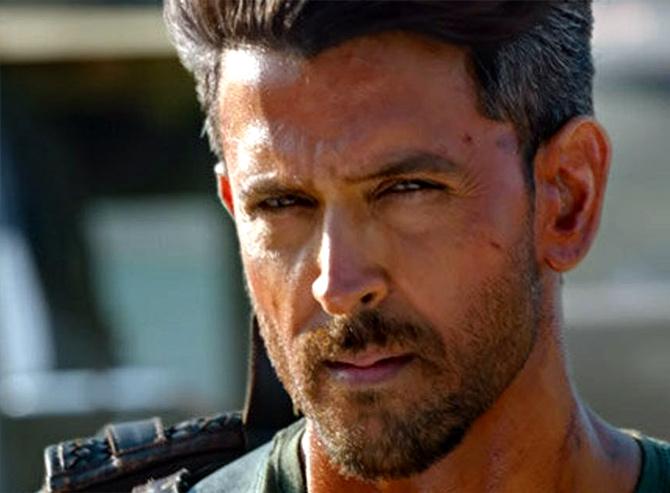 Director Siddharth Anand strongly believes that 'each film has its own destiny' and that 'it's wrong to compare it with other films'.
The 'destiny' of his latest film War has begun on a good note, with critics giving it their thumbs up and audiences falling in love with it!
War stars Hrithik Roshan and Tiger Shroff, along with Vaani Kapoor.
Siddharth feels 'it's a delight to have them in one film' and tells Rediff.com Contributor Divya Solgama why.
You made your debut with a romantic film called Salaam Namaste but moved towards the action genre in your later films like Bang Bang and War.
I think the action genre held my hand, I did not have any intention to follow a specific genre.
The story is the most important thing for me.
It should excite me.
The genre follows after that.
Even if I make an action film, there will be core element of romance and drama.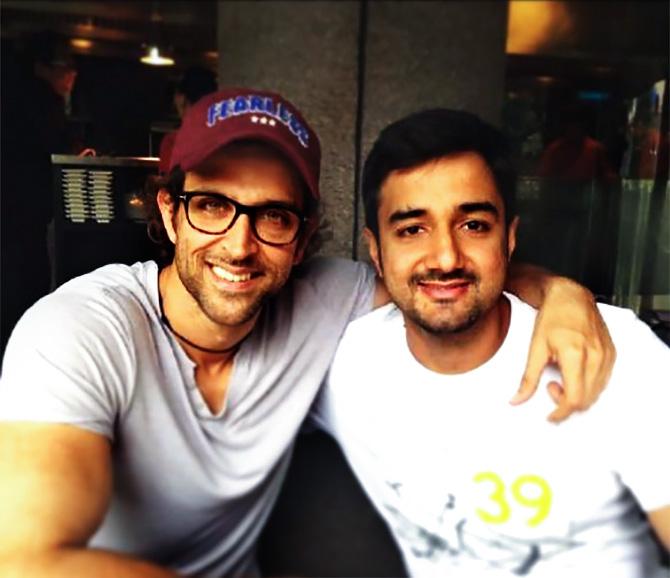 How tough is it to shoot an action film as compared to a romantic one?
Action films are always tougher than romantic films because the latter is simpler.
Your crew will be smaller, and you will not need to plan that much.
You will not need that much prep.
The precautions, safety, planning and design to execute the film according to the expectations of the audience is very challenging in an action film.
How tough was it to handle Tiger Shroff and Hrithik Roshan in the action sequences?
Tiger is very young and eager to do action sequences.
He is also trained.
So it was good to know that we can make him to do whatever we intended.
At one point, we were thinking of lowering the intensity of the action sequences but he always obliged to make it more and more complex.
This was one of the biggest advantages of Tiger, along with the fact that he performs his own stunts.
It's a delight for a director, as actors then blindly follow instructions.
Speaking about Hrithik, I have worked with him in Bang Bang, an action film.
There's nothing that he cannot do.
We had done a lot of intense action sequences in that film, and he doesn't have any limit.
Tiger and Hrithik are such great stars that we have always tried to control them while performing stunts.
It's a delight to have them in one film.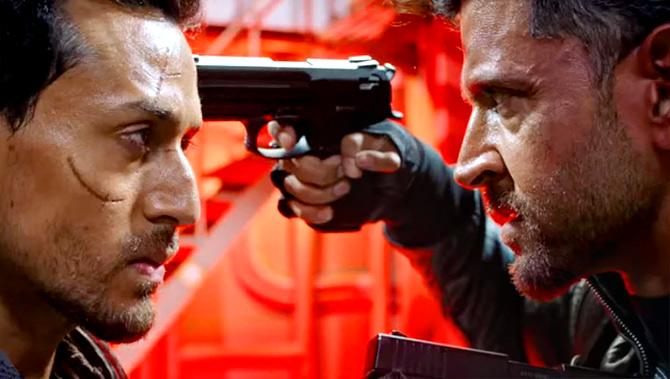 Was it tough to convince them to sign up for War?
It's next to impossible to cast two superstars in one film as the main lead, and that's why directors and writers don't even think about attempting it.
But we somehow found it easy for War because our script and story was quite strong and engaging.
Hrithik and Tiger said yes to the film on the same day itself because our material was strong enough to convince them.
Yash Chopra once said that it was always tough to handle the egos of two superstars in a film. How tough was it for you?
Yes, I have to admit that it is tough.
But nowadays, actors are very practical.
If you are doing something that is sort of fake, actors will easily see through it. So one has to be very genuine.
Also, everyone is committed to their work; they look at it as their own film. So they give it their everything and there is no ego.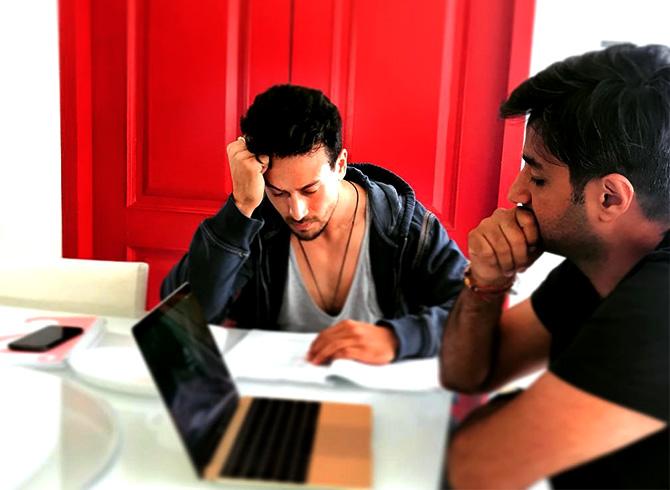 Were you worried that one of the actors may get offended because his role is shorter than the other's?
It's not in your control.
As long as the actors have worked according to the script and you made the film accordingly, you have nothing to fear.
Both of them have watched the film and are happy, so I hope I won't face any such problem now.
Was it easier to approach Hrithik because you had worked with him in Bang Bang?
Yes, it definitely become easier.
But it's important for an actor to have that much faith in a director.
It's not like actors are validations of your talent but when an actor says yes to someone, our industry thinks he/she is talented.
But it's the work that actually speaks for you.
If your work is good, they will always work with you.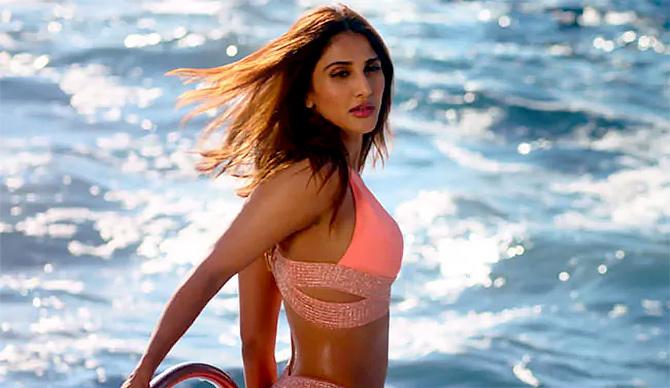 Why didn't you cast Katrina Kaif in War?
Katrina doesn't really fit in the female lead character in War.
People will realise that after watching the film.
Bang Bang released in 2014. Why did you take five years to come up with your next?
It was not planned. It took time to write the correct film.
I am glad that I took time for War.
I would not have wanted any other film other than War to be my next film after Bang Bang.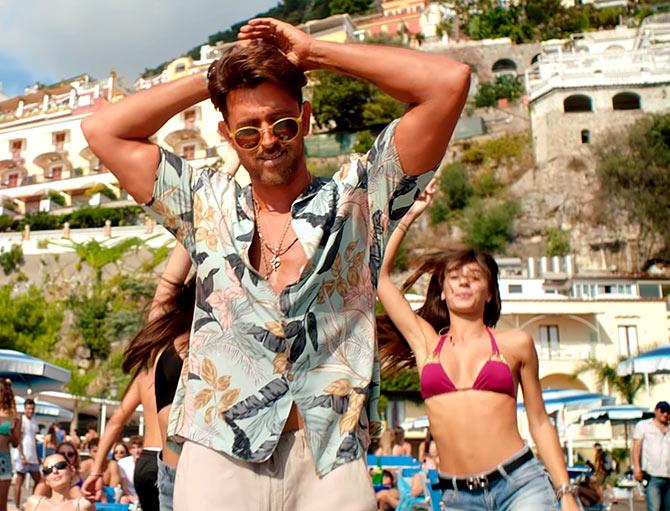 According to reports, you are simultaneously working on the Indian remake of Hollywood's iconic film Rambo, with Tiger Shroff.
Yes. Rambo is after War.
Rambo looked like a big film, so we decided to finish War first.
If you were to do an Indian remake of Hollywood's Expendables, whom do you cast?
I think it would be Amitabh Bachchan, Sunny Deol, Sanjay Dutt, Anil Kapoor, Jackie Shroff, Suniel Shetty and Nana Patekar.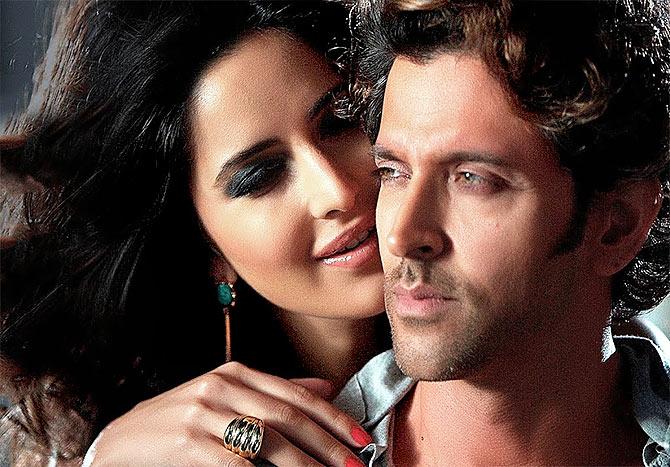 The action genre is popular in Hollywood as well as southern cinema. But Bollywood seems to be shying away from it.
I don't think actors are shying away from doing action films.
Any actor would gladly do it.
I think the people in Bollywood are making less action films.
I think directors and writers are not coming up with great action films.
There are hardly three or five action films made in the last 10 years.
We are making desi masala action films but not slick and cool ones on a big scale.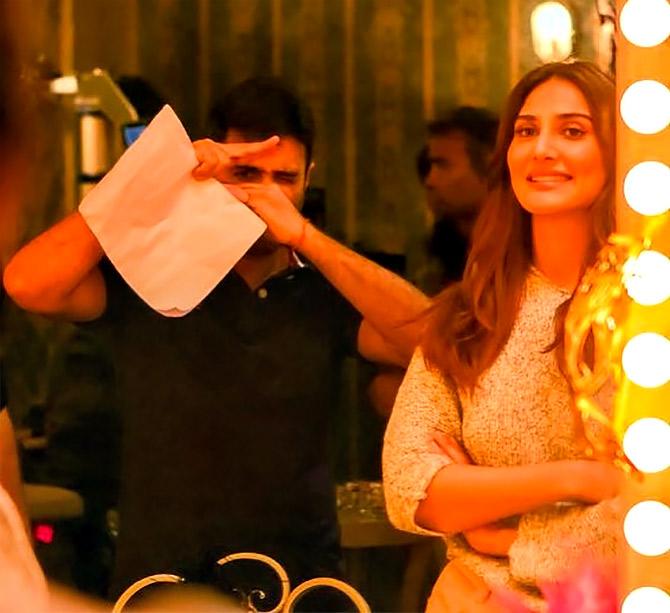 Hrithik's previous release Super 30 was a hit. Will this benefit War?
Yes. Even if it wasn't Hrithik's film, it would benefit.
Any movie success gives an advantage to the others because the audience develops a pattern to go to the theatres.
What did producer Aditya Chopra say after watching War?
He said that this is Siddharth Anand's best film so far. It was very heartening and gave me a lot of hope.
Which is your personal favourite film?
My favourite film is Salaam Namaste -- not because it was my first but because it still looks relevant and contemporary today.