'As long as you are moving, it's all right.'
'You are going to fall, you are going to have to pick yourself up and sometimes, it will hurt.'
'Sometimes, you would just want to lie there and look at the fan.'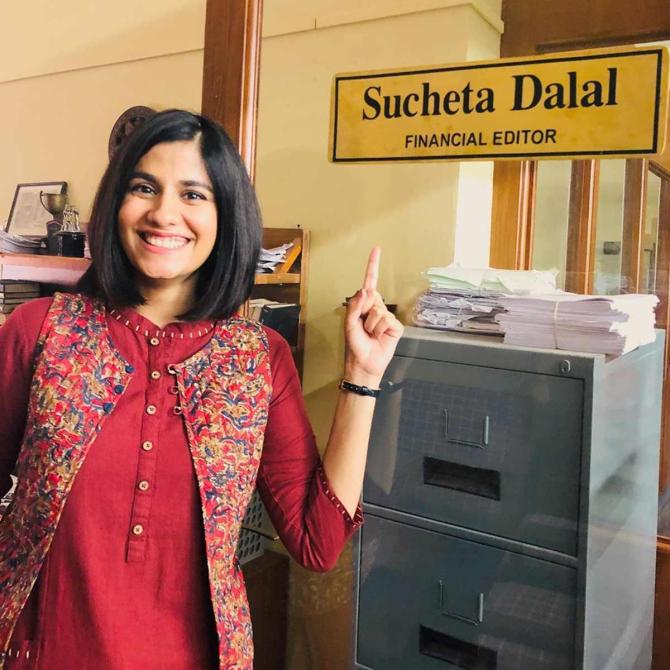 "I was a year old when the scam happened," Shreya Dhanwanthary says, referring to the Harshad Mehta connected securities scam that made waves across the country in 1992.
Today, she is a big part of that event in the Web series based on it as she plays Sucheta Dalal, the journalist who exposed the stockbroker.
Shreya is a self-confessed fan of Scam 1992 Director Hansal Mehta, and it has been a dream come true for her.
The actress has been trying to make a career for herself for almost a decade.
It started with the Telugu film, Sneha Geetham (2010), where she got a taste of acting in front of the camera.
She has been seen in quite a few projects since then, like Ladies Room, Why Cheat India and The Family Man.
"I think every move you make helps you somewhere," Shreya she tells Ronjita Kulkarni/Rediff.com.
What's it like working with Hansal Mehta?
I'm a huge fan of Hansal. I love his City Lights, Aligarh, Shahid, Omerta...oh my goodness!
He was doing a Web series so I begged to audition for it.
I wish Hansal for other actors.
I wish they get an opportunity to work with him because he gives you so much space and trust. So much freedom to create whatever you want to create.
He hires people for what they can bring to the table.
You have to do your homework and come, and if he has to calibrate something, he will tell you.
It was such a heavy show, in terms of financial terms. Everyone had pages and pages of dialogue.
Still, we would sit and joke around, talk about our lives...It was so much fun!
How familiar are you with stock market lingo?
Honestly, not at all.
When I signed the show, I took tuition from my father for 10 days and even then I could not understand much.
Pratik (Gandhi, who plays Harshad Mehta in Scam 1992) and I still joke about it, that we engineers, even now after having done the show, we understand only 10 or 20 percent of it.
How difficult is it to make something you are not used to seem like your daily language?
But that's the homework that we have to do.
It should not look like Pratik and I don't know a damn thing (laughs).
We needed to live these characters.
The dialogues should not sound like dialogues, they should sound like things real people are saying.
They are conversations that happened in real life.
Whatever we spoke, we did understand. But we don't know enough to give financial advice.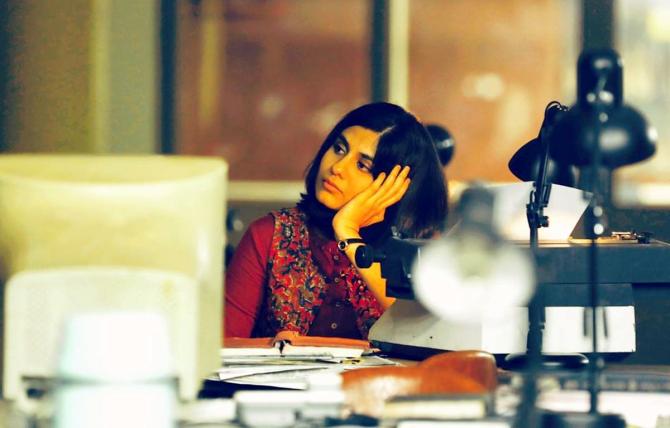 Have you met Sucheta Dalal?
Yes, I met her once. but I was completely useless. I kept staring at her and didn't speak a damn thing.
I was like, oh my God, this is *that* woman, the woman I am playing! She did such amazing things, what do I say, what do I say, and I didn't say anything!
When you meet a towering personality like Sucheta Dalal, and you have to play her, was it intimidating to go back on set and act like her?
That's interesting. I met her when we had finished a quarter of the shoot.
After I met her and went back on the set, it was weird.
She had already lived this, and I was trying to portray it with as much truth and integrity as possible.
Yes, it did make a difference.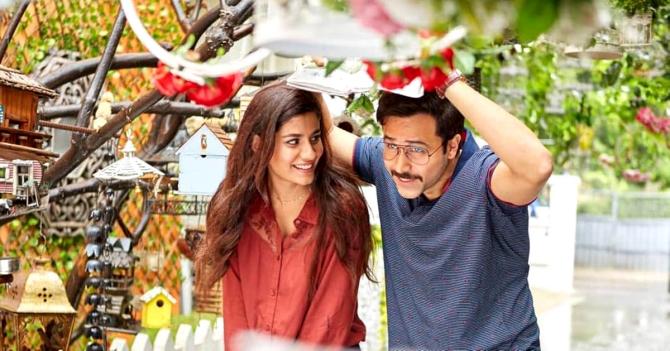 You made your film debut with another kind of scam, Why Cheat India. Did that film help your career?
I think every move you make helps you somewhere.
I can't answer which step when makes a difference but the important thing is to keep moving.
Why Cheat India was as commercial as they come. Were you comfortable with that?
I get comfortable with anything that is not me.
If you give me something that's like me, I get very uncomfortable with it. I don't like it.
Because I think there's no skill in that, no craft, because you are just yourself.
I like to play things that are completely different from what is associated with me.
Did you always want to be an actor?
I have been acting since I was four years old.
I studied in Dubai, in the British education system, so it was a subject. We would get graded on it.
So I am been trained for 23-24 years.
But it never occurred to me to make it professional.
Like Hrithik Roshan in Lakshya, I had no clue about what to do. Everybody else knew what they wanted to do.
Everyone said that engineering was a solid degree to get, so I did it.
I got an opportunity to act in a film -- the Telugu film, Sneha Geetham -- while I was in engineering college.
It just clicked.
Sneha Geetham released in 2010, 10 years ago. What was your state of mind during those years?
That period really helps you in becoming who you are.
As long as you are moving, it's all right. You are going to fall, you are going to have to pick yourself up and sometimes, it will hurt.
Sometimes, you would just want to lie there and look at the fan (laughs).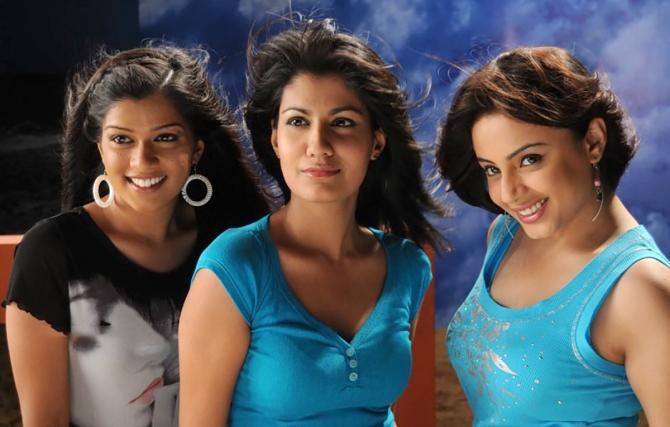 Did you ever think of giving up?
Loads of times.
I have given some 400, 500 auditions in my life.
But clearly, I didn't think that emotion was strong enough. Something or the other would always pull me back.
Did your parents help you through this time?
My parents are amazing people, but I don't tend to tell them all the day-to-day things that happen when you are in this business. They are only going to get worried.
So you tend to shield them.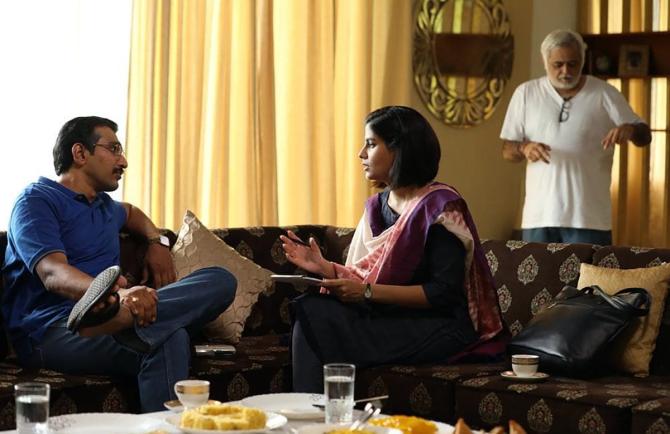 How tough is it to get a project for someone who doesn't have any connections?
It is tough. Sometimes you get it, sometimes you don't.
We only hear about the people who get the roles.
You don't hear about those who don't, we don't know how many people have got shattered dreams and broken homes.
It is definitely tough.
As long as you think it's okay to keep feeling the way you do, keep at it. If not, move on.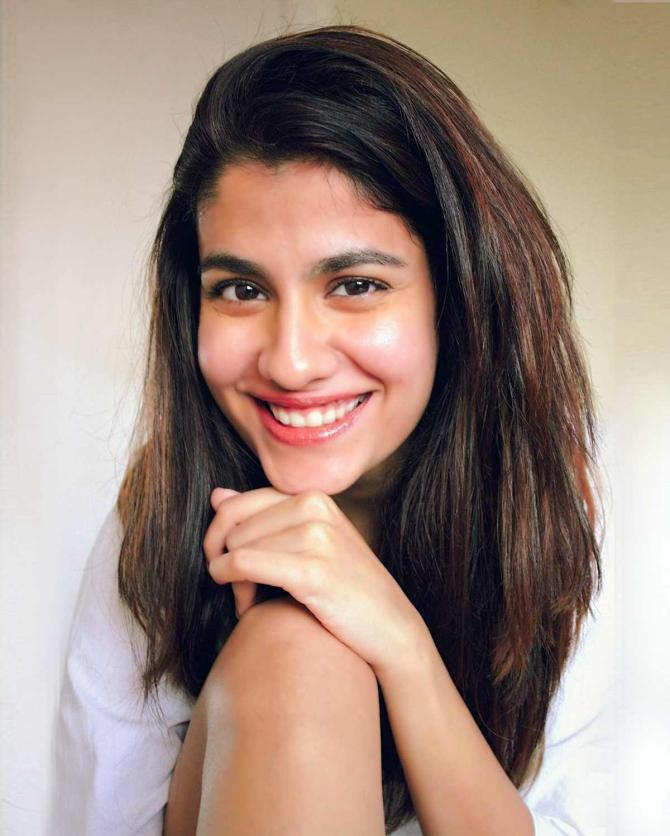 Do you live with family in Mumbai?
I live alone.
Earlier, I had roommates because I could not afford to live in the city.
But after a while, I started living alone.
My parents live in Delhi.
I am been living alone since I was 16 because I stayed in a hostel in college.
Living in the city is expensive, as is grooming to become an actress. How did you cope with the expenses?
Honestly, in terms of grooming, I don't do anything. Which I should, I realise that.
It's an expensive process and a complete waste of time.
Everybody were like, 'hey bhagwan', don't be like that.
But I am hopeless in that area.
In the beginning, I couldn't do it because it was expensive. Then, I realised that I got through this far without doing any of that, so let it be.
The only thing I made sure to do is maintain fitness. And I did it at home because I could not afford a gym.
It's a habit I still have.
I still do everything at home; I don't go to a gym.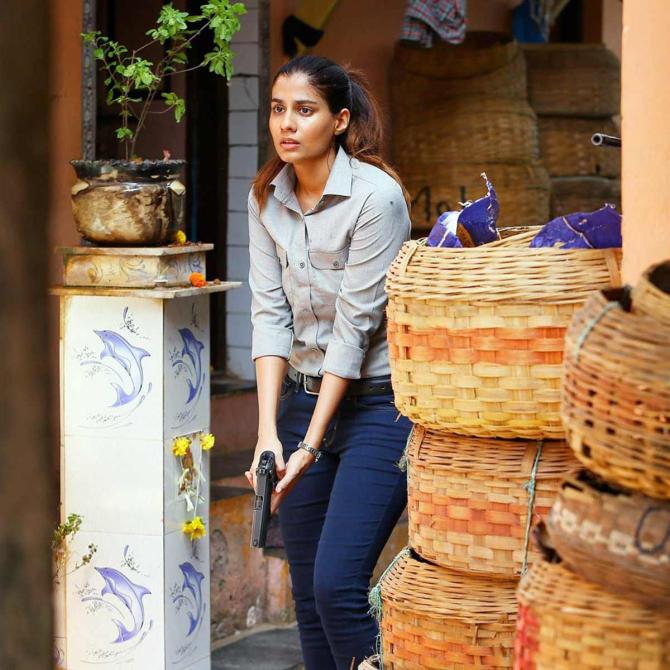 You have worked in The Family Man. What was it like working with Raj and DK?
I am a huge fan of theirs.
I actually blackmailed my way to Family Man.
I messaged Raj and said that I'e loved your work since 1999, please I would love to work with you.
But they were like, there's no role for you in Family Man.
So I was like, please, please (laughs).
So they ended up writing Zoya for me.
You have to find out if I am in season two because the first ended with the explosion in the chemical factory, where I was. You don't know whether I am dead or alive.
What is it like working with Manoj Bajpayee?
I cannot praise him enough.
He is such a warm person. His heart is as big as the show.
Is the OTT playing a big part in helping your career?
I think so. My first major show was Ladies Room with Yash Raj in 2016.
It was a big success.
So the most avenues there are, there are more opportunities for all kinds of people.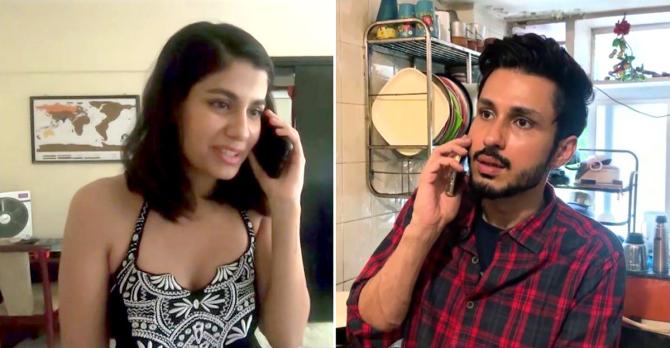 You have written, directed and starred in the Web series, A Viral Wedding. How did that idea come to you?
I was talking to Raj about why don't we make fun stories, why only violence?
So he said, why don't you do it?
I was like, yes, why don't I do it?
So I ended up writing something.
I showed it to Raj and DK and they loved it. The cast loved it too, so it just took off.
The lockdown happened on March 24, I had written everything by March 27.
We shot the show and finished by April 10.
Then we went to post production and it released on May 9.
We shot it at home, with our phones.
Even now, I haven't met some of the people.
My cast was a killer! Half the job is done if you have a great cast. They know what works, and they give me the final take.
It was the first Web series to come out in the lockdown, about the lockdown. It was about getting married online.
Everyone was like, 'Don't you think it's a little far-fetched? Like, people can wait, itni jaldi nahin hai. People never get married online.'
But I was like, maybe one or two will.
The minute we went to post production, we got the news that a couple was getting married online.
Then so many couples got married online!
Mumbai Diaries is coming up next for you.
Yes, it's with Nikkhil Advani, I can't wait for people to see it.
Do you think the wait was worth it?
I still feel I am brand new, so I will have to wait and see.