'If I had met Harshad Mehta, I'm sure he would have convinced me into investing in the stock market and I'd have been game.'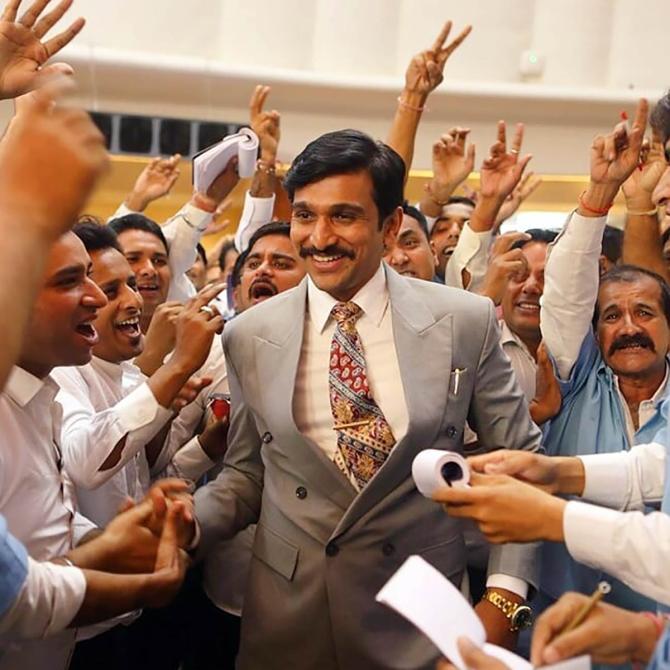 Gujarati theatre and film actor Pratik Gandhi brings Harshad Mehta back to life in the Web series, Scam 1992: The Harshad Mehta Story, directed by Hansal Mehta.
He discusses the role with Subhash K Jha, revealing, "It has always a challenge to portray a real-life character, especially one in the public domain as Harshad Mehta."
You play Harshad Mehta with great confidence. What is your own story?
I am from Surat.
I began doing theatre when I was a child.
I went to a school where theatre was a compulsory subject.
In 2004, armed with a college degree in engineering, I shifted to Mumbai and came to create a space in theatre. I also found employment as an engineer.
Between 2004 and 2016, I was juggling engineering, theatre and live shows.
In 2012, I got my first Gujarati film.
After that, a lot of things changed for me and for the Gujarati film industry.
I did my early films by taking leave from my engineering job.
Then came a time when I had to choose between engineering and acting.
I sat down my family and discussed it with them.
In August 2016, I left my engineering job and became a full time actor.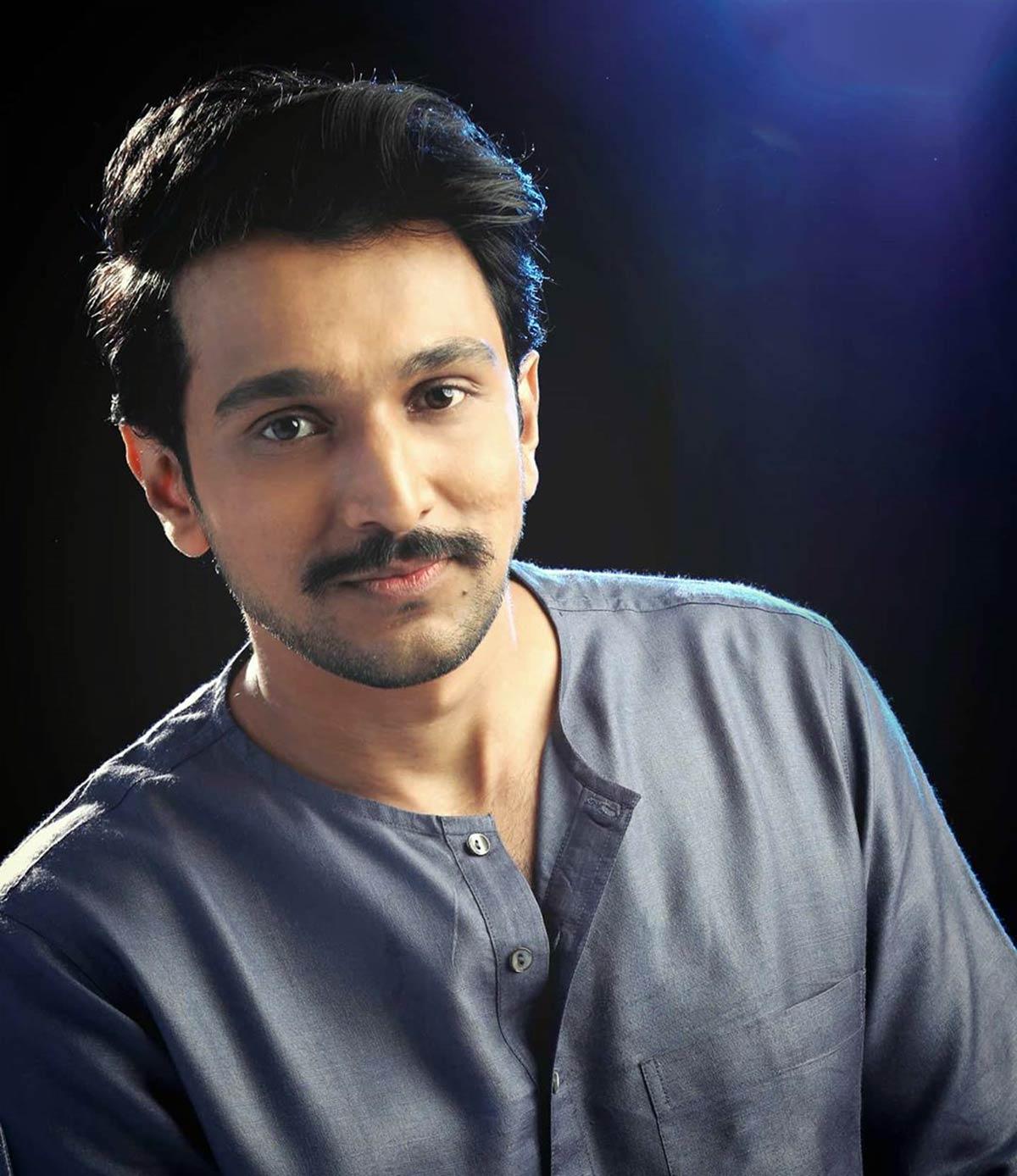 What made you decide to play Harshad Mehta? How much research went into playing the character?
The biggest reason for accepting the role of Harshad Mehta was Director Hansal Mehta.
Also, I love playing real-life characters.
I have played a number of them on stage, including Gandhi.
It's always a challenge to portray a real-life character, especially one in the public domain as Harshad Mehta.
There were lots of layers to his character which I got attracted to.
I like playing characters with complex human traits.
Also, this is the biggest project I've done in my life.
Did you do your own research on Harshad Mehta?
I was provided with a lot of material, but I also did my own research.
There were some videos of Harshad which I studied.
There is also an informative interview of Harshad with Pritish Nandy.
The script in itself provided a detailed document on the character. Plus, multiple discussions with the writers and directors helped me a lot.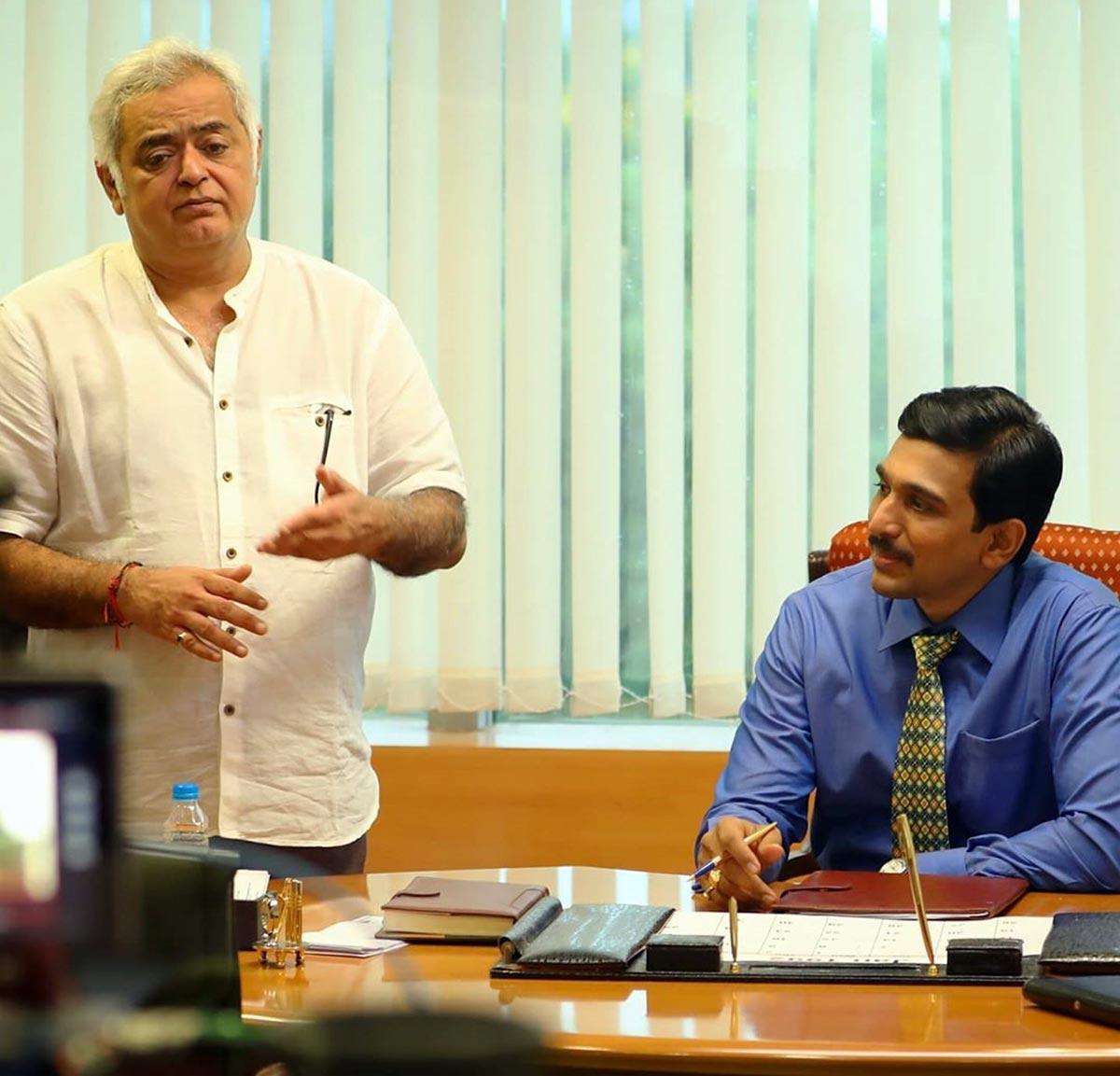 Were you aware of the details of the Harshad Mehta scam?
I had no detailed knowledge of it.
I was in school when the scam happened.
I was aware of certain irregularities happening in the stock market because my cousin had lost a lot of money in the scam.
As far as the technicalities of the stock market were concerned, I had to learn about them.
I read up about the stock exchange and spoke to people, who were active in the 1990s.
I didn't want to sound like someone who was rattling off inside information without knowing what he was talking about.
You look very different from the real Harshad. How important do you think physical resemblance is in a biopic?
When I first met Hansal Mehta, he told me I'm too lean to play Harshad Mehta.
I had to gain 18 kilos before we started shooting.
I gorged on Gujarati goodies that I had earlier avoided.
By the time we started shooting, I had a huge belly and a lot of fat on my face. Of course, the trademark Harshad Mehta moustache.
Looking like the real-life character certainly makes the actor's job easier, especially when it is someone as well-known as Harshad Mehta.
He loved being in the limelight.
One of his photographs with his Lexus is still popular.
While making the series on Harshad, we took a conscious decision that I won't try to look like the real Harshad.
Rather, I'd focus on his behavior, attitude and personality, be it his helplessness initially, confidence, then over-confidence to the extent of letting his arrogance and ego get the better of his judgement.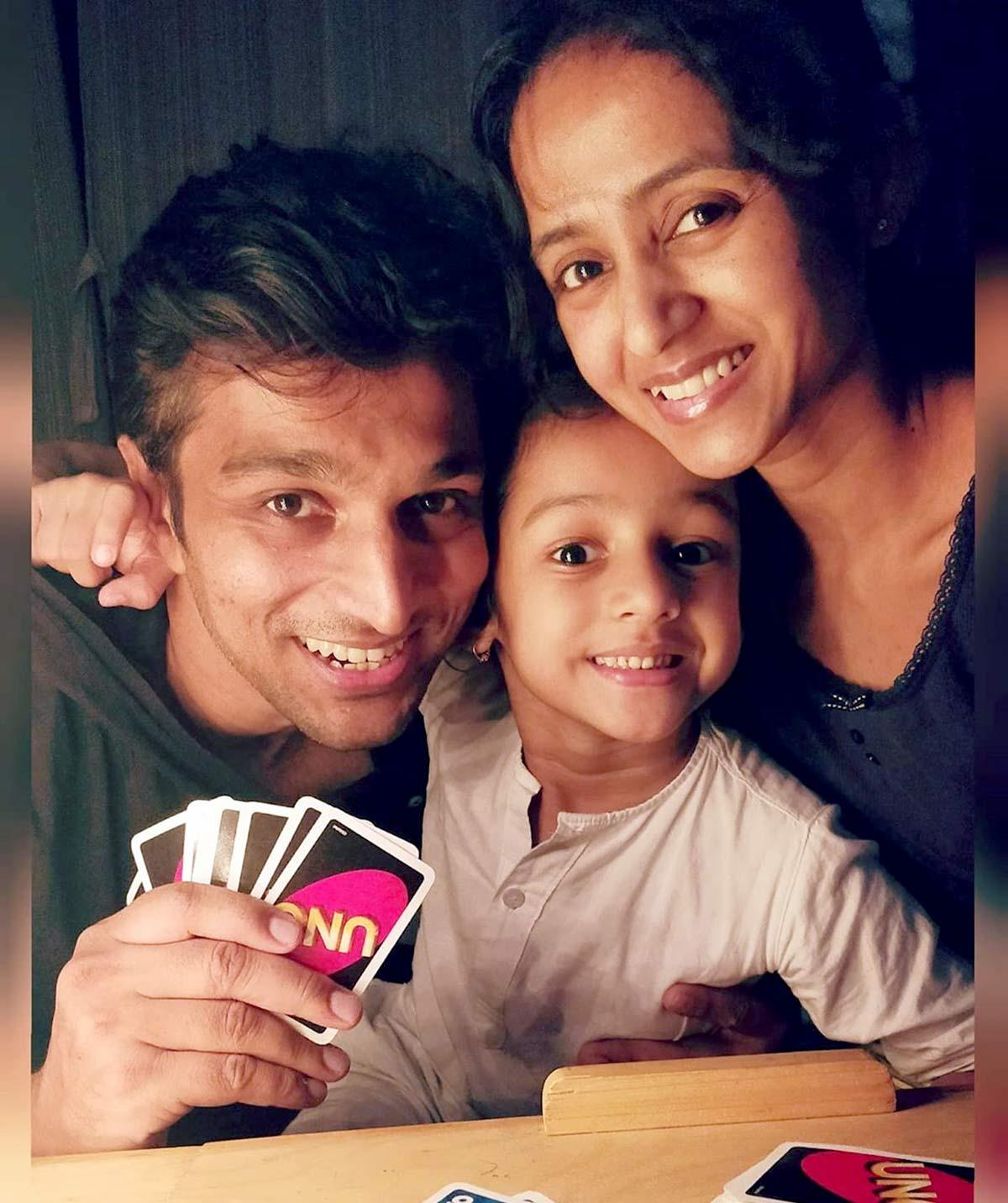 Was Hansal Mehta with you on this?
Oh yes! He was clear about not caricaturing Harshad, but rather imbibing his characteristics into my personality.
I kept the audience in mind while playing Harshad.
I don't know how far I've succeeded.
Being a Gujarati, were you able to understand Harshad better?
To an extent, yes, it did help me to understand his thought process, his dreams, his knack for understanding money matters, the entrepreneurial spirit. That determination to be self-employed, that's a Gujarati trait.
But I must confess I come from a family of educationists.
No one in my family is an entrepreneur.
How familiar are you with the working of the stock exchange? Would you have taken the real Harshad's investment advice if you had the chance?
To be honest, I've never invested in the stock market.
My grandmother used to warn us against the stock exchange.
My grandfather had lost a lot money in the share market.
We are a working class family.
If I had met Harshad Mehta, I'm sure he would have convinced me into investing in the stock market and I'd have been game.