It's raining amazing mommy pictures on social media, as Bollywood sends love to Ma on Mother's Day.
Karisma Kapoor posts a picture with her mom Babita and sister Kareena Kapoor and writes, 'The strongest mama's I know .. Happy Mother's Day to all the wonderful mother's out there.'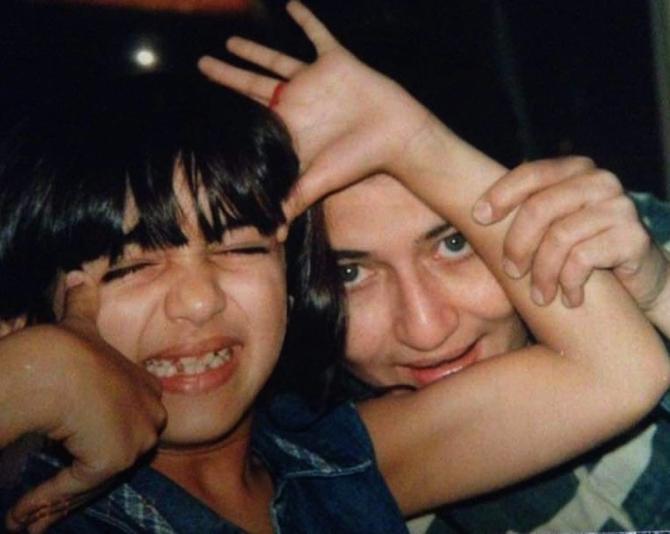 And that's Aksharaa Haasan with her mum, Sarika.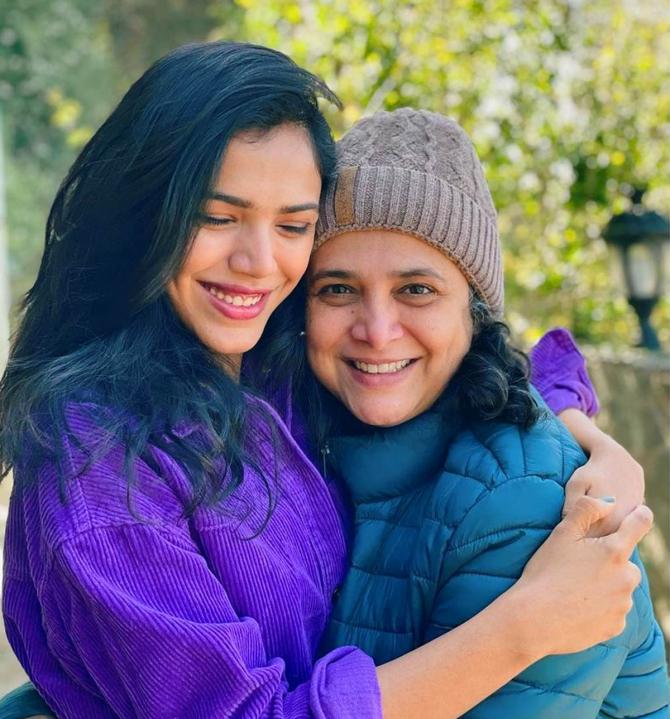 Shriya Pilgaonkar gets a hug from mum Supriya Pilgaonkar and writes: 'Aai, I know you're going to say ," Everyday is Mother's Day ". But I'll take every opportunity I get to celebrate you.
'My Soul sister, goofball mother, secret keeper, naughty child & my beautiful Laxmi. Only you and I know how crazy we are together (ok papa knows ) Happy Mother's Day to all the nurturers. You're my biggest blessing Aai.
'What we share is so precious. I'm immensely grateful that we were both able to get better soon because our adventures have only just begun. I love you much much so much.'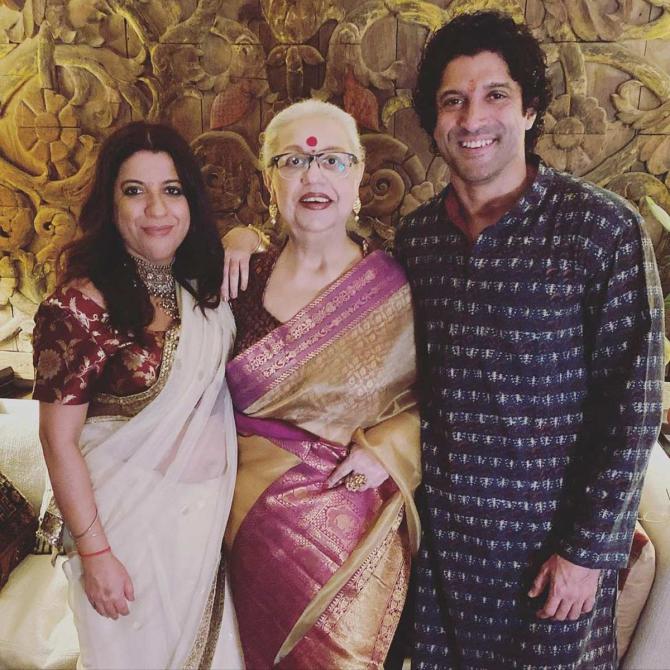 Farhan Akhtar with his mother Honey Irani and sister Zoya Akhtar.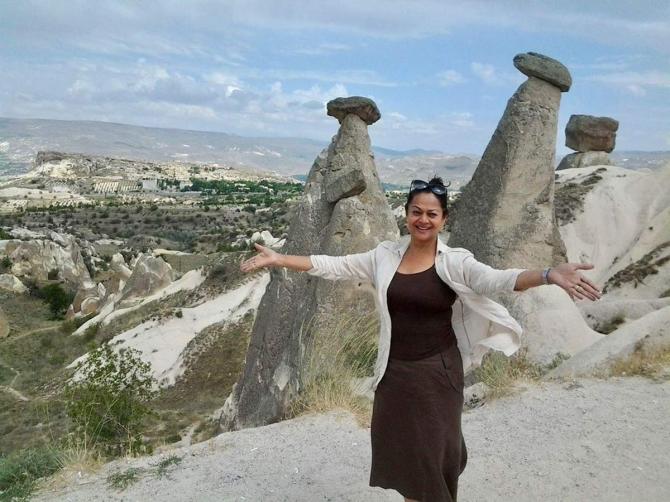 Sooraj Pancholi shares a picture of his mother Zarina Wahab and thanks her 'for everything'.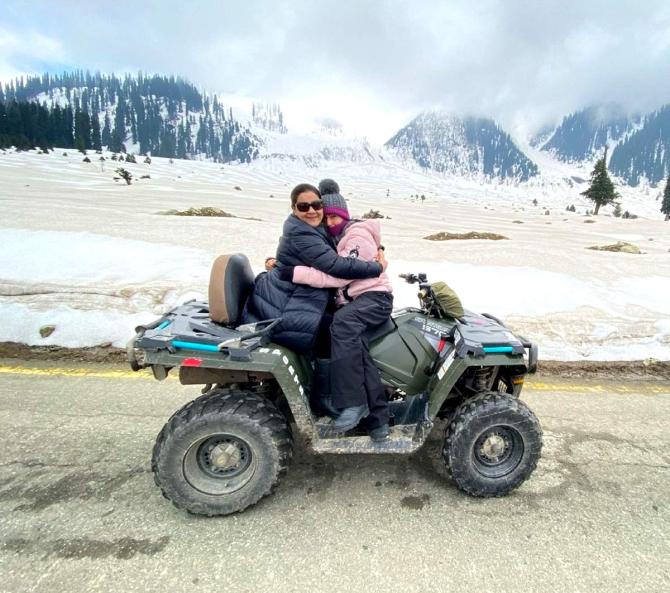 Sara Ali Khan with her mother Amrita Singh: 'Baby Bear, Mumma Bear, We together are the perfect pair, My love for her will never compare To any love or any care, And therefore today this hug I share #happymothersday.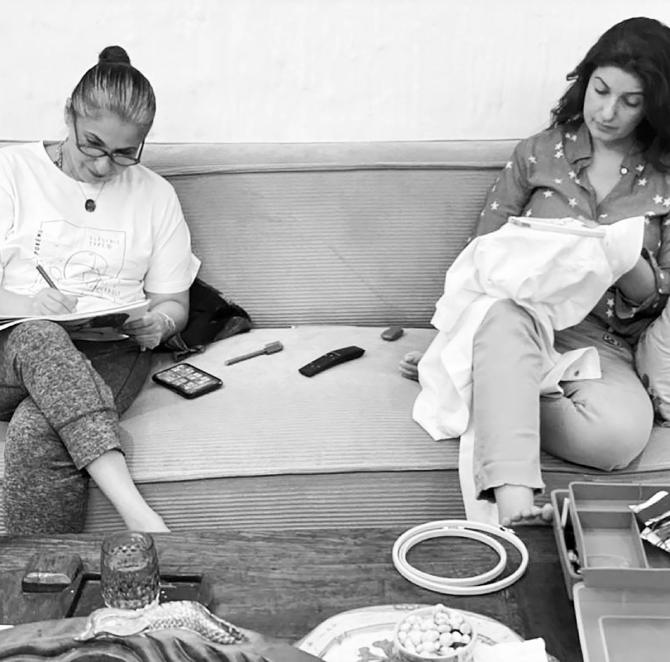 Twinkle Khanna shows us how she spent the day with mother Dimple Kapadia: 'Mothers's Day spent in the best way possible in these circumstances. We both can't keep our hands still. She is sketching, I am doing my embroidery and we continue chatting all through.'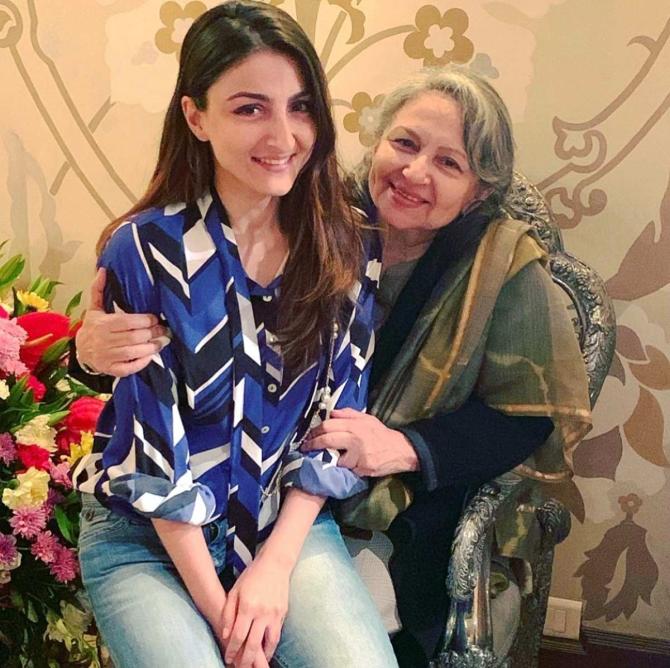 Soha Ali Khan with her mother Sharmila Tagore: 'Never taking a cuddle for granted again! Happy Mother's Day to my lovely Amman and to all the other fabulous mothers (including myself) who do the most important job in the world every single day.'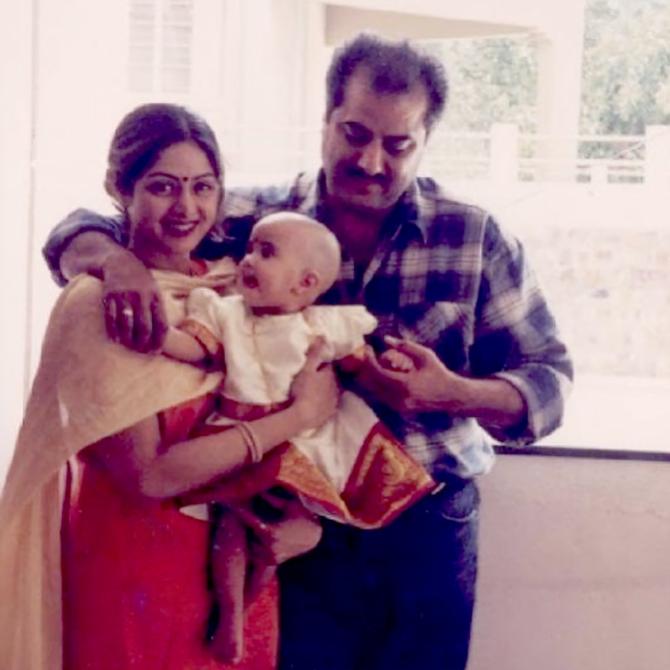 Janhvi Kapoor shares a throwback picture with her mother Sridevi and father Boney Kapoor.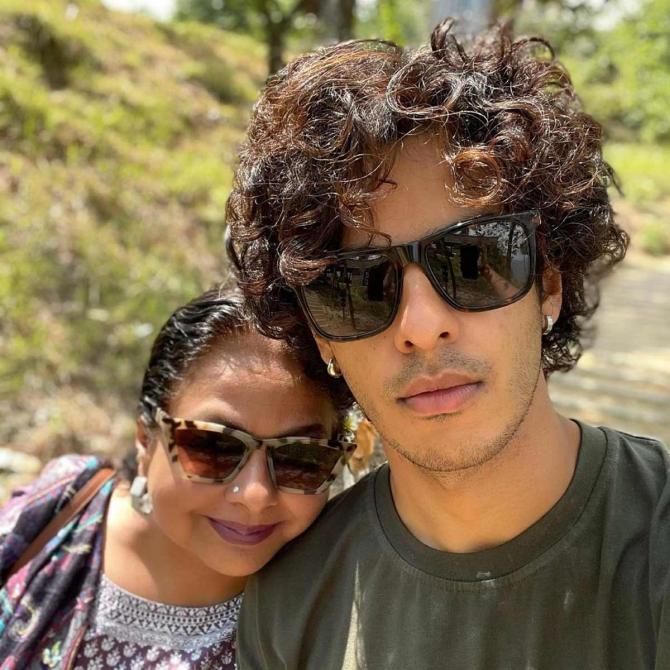 Ishaan Khatter shares a picture of his mum Neelima Azim and writes, 'God bless you mum. She blessed me already when I was born to you. Miss you ammi, my nani, who was (and spiritually will remain) a huge part of my life growing up. Happy Mother's Day to all you beautiful mothers out there.'
His brother Shahid Kapoor adds: 'She is always the wind beneath our wings. Her gaze is loving and forgiving and always sees us as the best version of ourselves.
'She has nurtured us with so much love that we are capable of passing it on and spreading it into the world.
'Being the older one by almost 14 years my bond with mom has been very unique, like a friend. And our journey has been beyond words. There is no one who can be you mom.
'On this day let's recognise that #motherearth is our mother too. And we haven't been the nicest kids to her. She is damaged and depleted by us.
'She needs healing. She needs us to heal her. For the future of our kids. Let's leave them a healthy happy home. Not what we have done to it. We are the generation that needs to be the change.'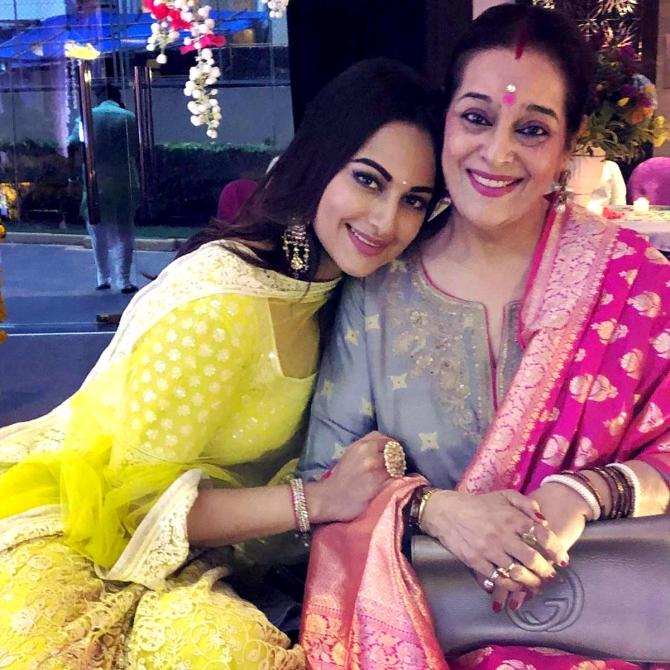 Sonakshi Sinha has a message for her mother, Poonam Sinha: 'You already got the best gift when you gave birth to me... i don't know how to top that.'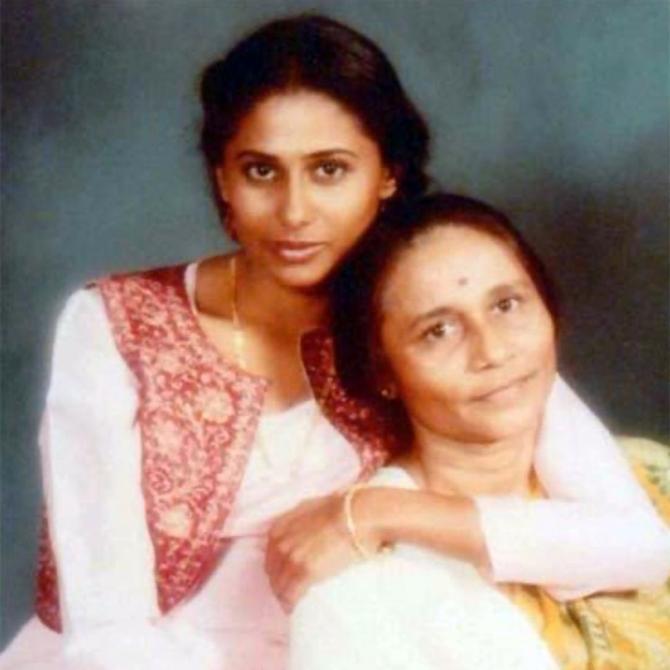 Prateik Babbar shares a picture of his mother Smita Patil and grandmother Vidyatai Patil.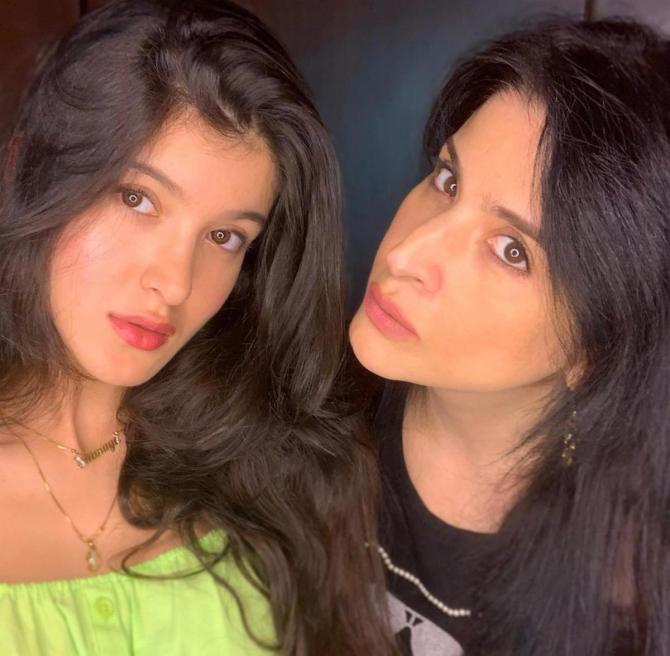 Shanaya Kapoor with her gorgeous mother Maheep, about whom she says: 'She's not a regular mom, she's a cool mom. Happy Mother's Day to the coolest mumma everrr.'