Throwback pix to commemorate Mother's Day.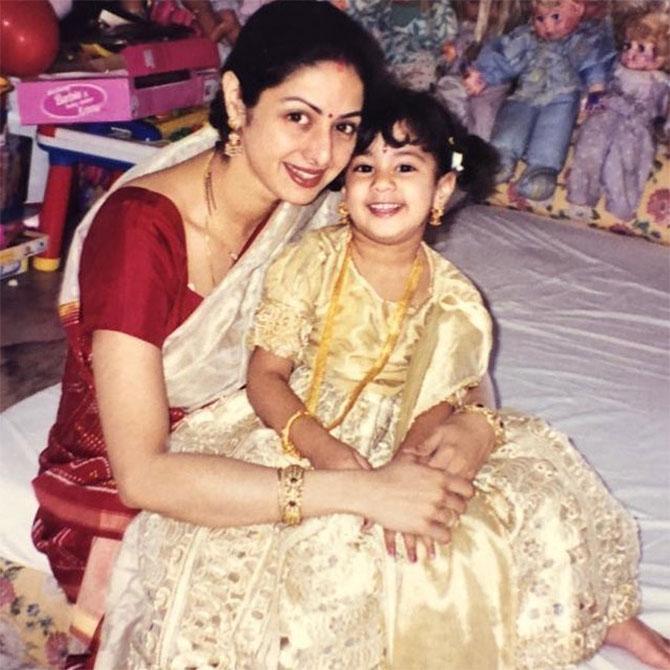 Janhvi Kapoor posted a pic with her late mother Sridevi and wrote 'Cherish them, listen to them, give them all the love in the world Happy Mother's Day'.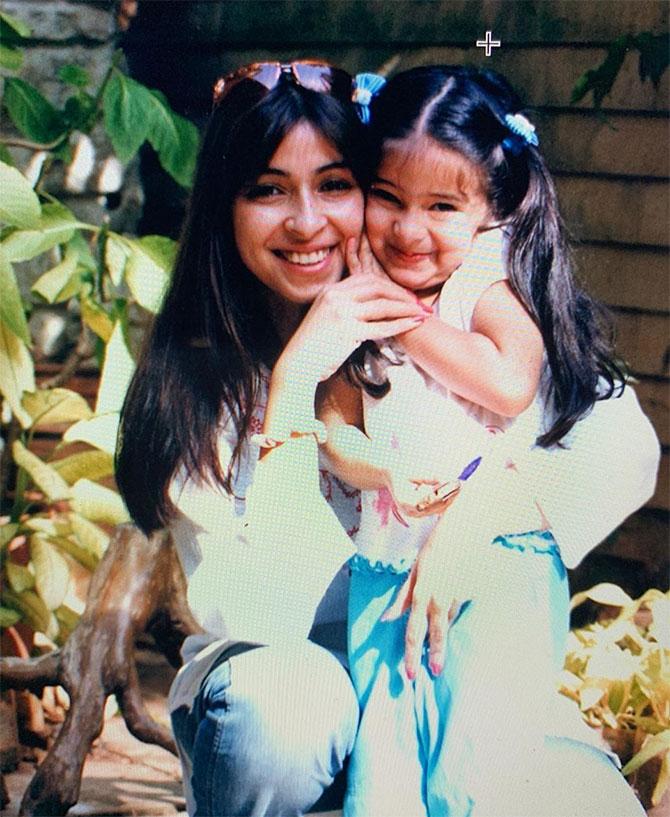 Ananya Panday with mum Bhavna Pandey,: 'I think I'm going to spend the rest of my life trying to be exactly like you happy Mother's Day Mama - ur the best'.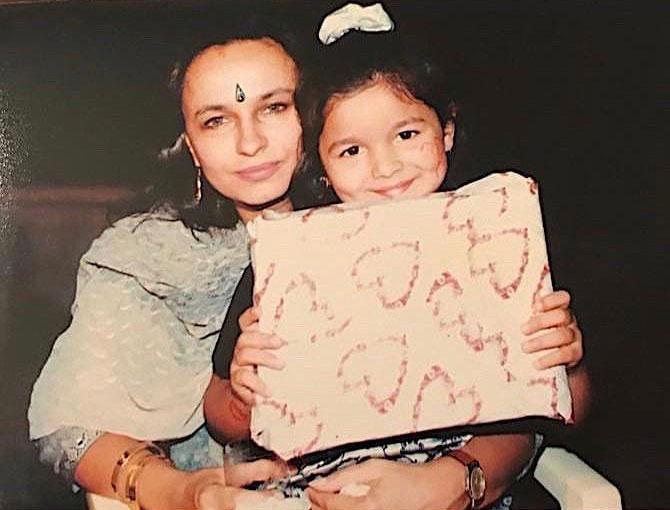 Alia Bhatt with mom Soni Razdan: 'My happy place.. love you mama @sonirazdan'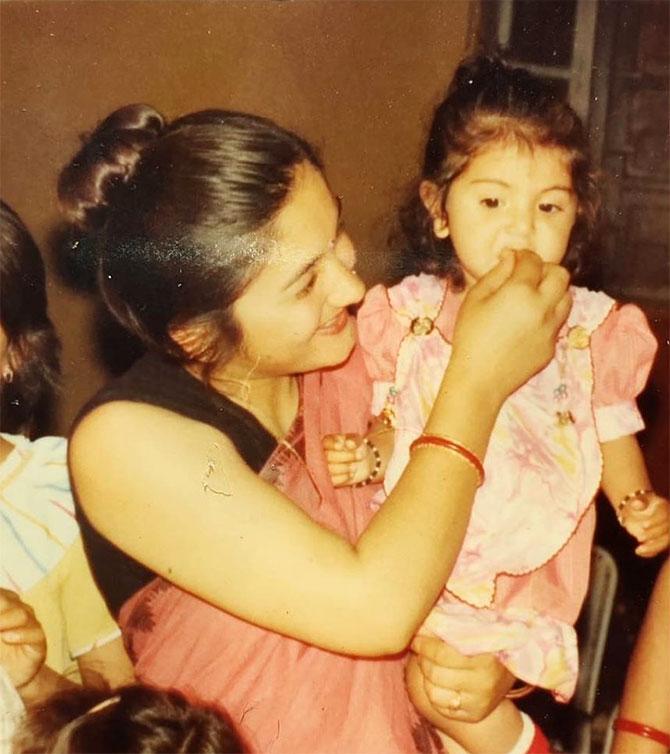 Anushka Sharma with her 'Maa' Ashima Sharma.
Shraddha Kapoor shares a throwback picture with her mother Shivangi Kapoor and says 'My mommy, my life, my everything. Happy Mother's Day Mommy! Your selfless love, your magic, the way that you do anything that you do, inspires me to want to be just like you #MyLife #MyEverything #TheMagicOfMothers'.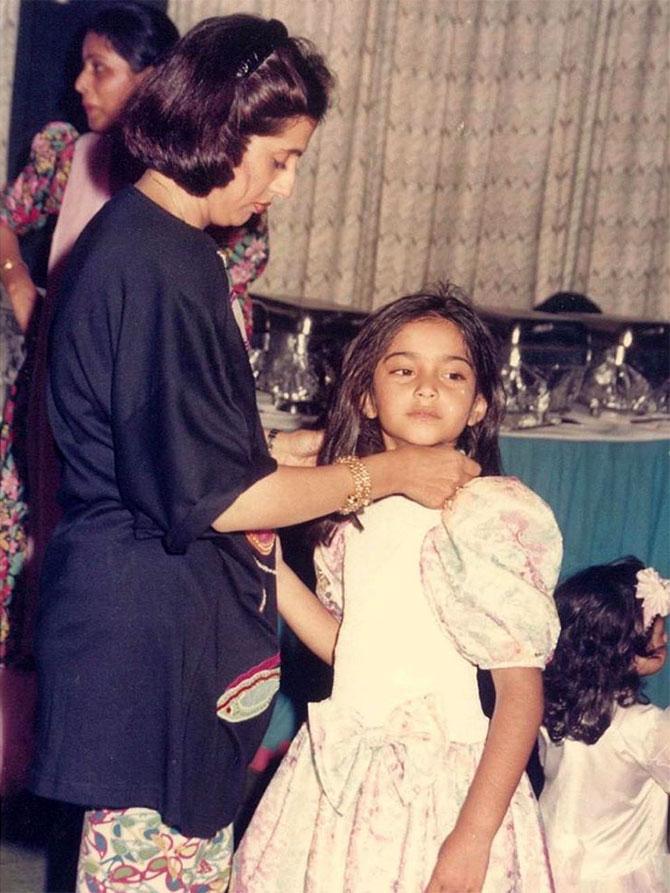 Sonam Kapoor with mother Sunita Kapoor: 'Happy Mother's Day to the most loving and special person in my life. You are my strength and grace, my heart and courage. Mom, I love you so much, one day a year doesn't even begin to sum up how important you are to me and to our whole family. @kapoor.sunita #MothersDayEveryday'.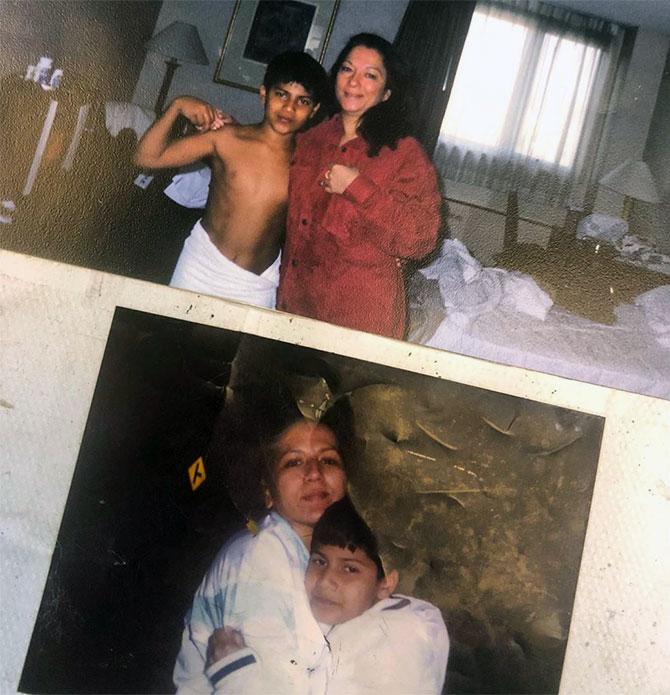 Varun Dhawan posted picture with mother Karuna Dhawan: 'Happy Mother's Day that's me with my mom and my masi. Kyunki masi is MA jaisi. Wishing all the mother in the world on this special day and all the special ladies who have been like mothers to me'.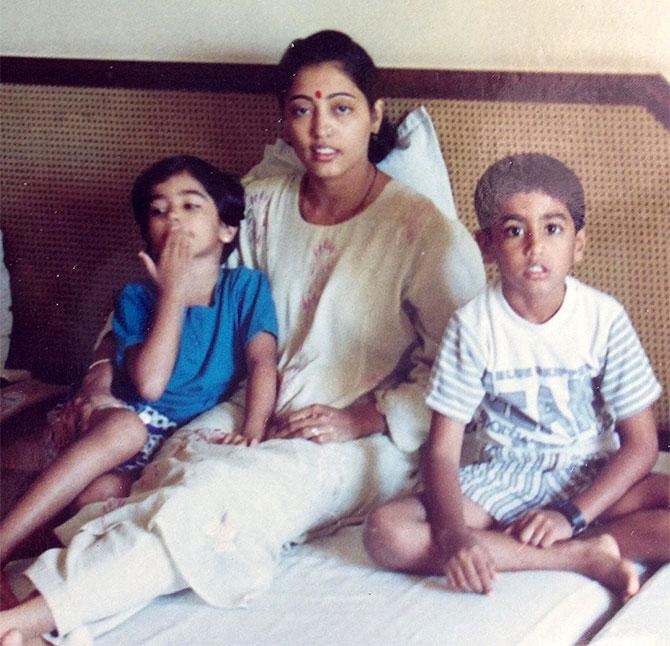 Pooja Hegde with mother Latha Hegde: 'To the strongest woman I know, Happy Mother's Day Your tough love way of bringing us up has made @rishabhhegde and I the warriors that we are today. Love you #favourite #superwoman #happymothersday'.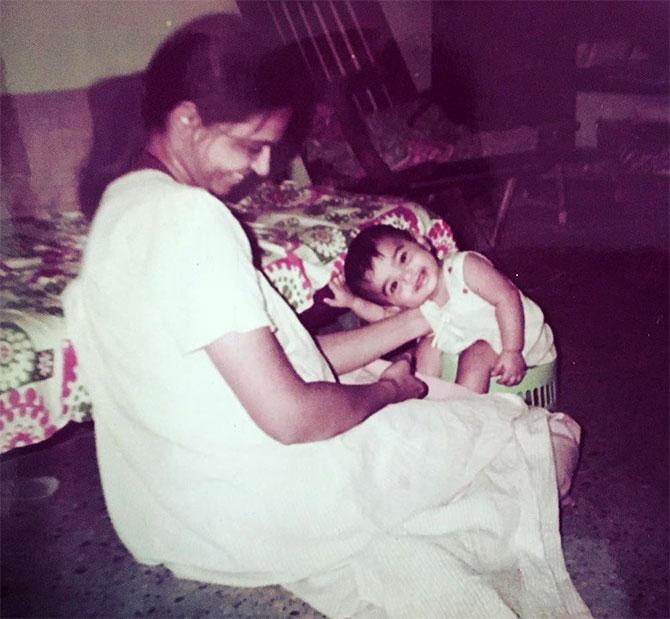 Radhika Apte with her mom Jayashree Apte: 'Love that is unconditional and always brings joy! #happymothersday'.
Kalki Koechilin with her mother Francoise Armandie.
Mandira Bedi with her mom Geeta Bedi and the message 'Your mother was beauty than you in her young age'.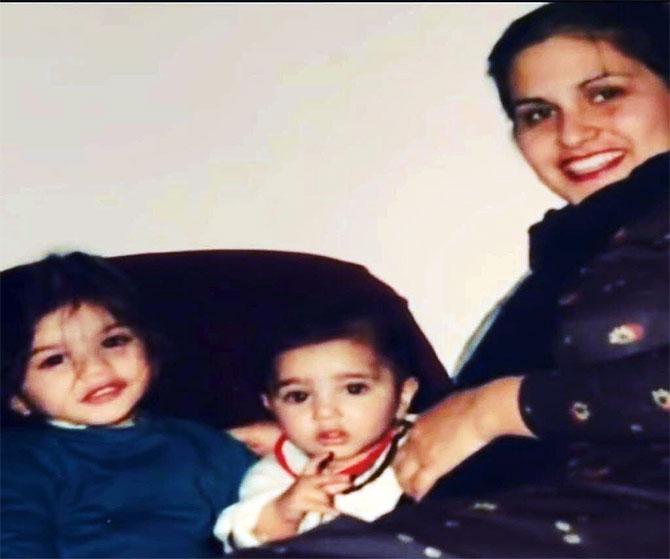 Sunny Leone with her late mum: 'Words can't express the sadness of not having you here...or to just hear your voice and say Happy Mother's Day! We miss you so much! @chefsundeep Happy Mother's Day Mama!!'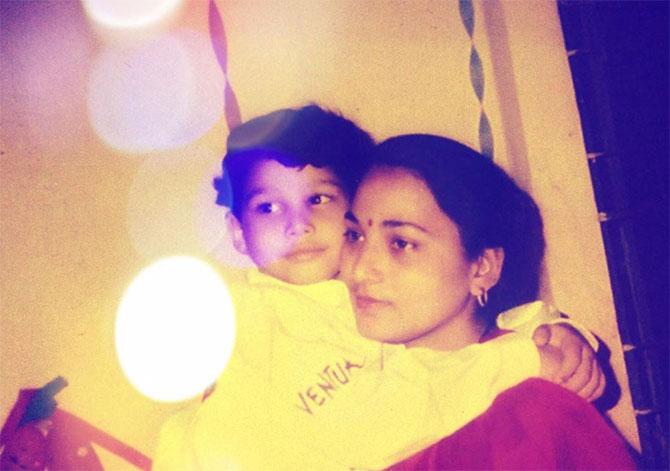 Siddhant Chaturvedi: 'Tiffin ke dabbon se, Jamun ke dhabbon se, Malham unn chotton pe, Jebb mein geeley 10 Rupaye ke Notton se, Sab mein tu thi, aur rehna Maa Mere har birthday Photo mein'.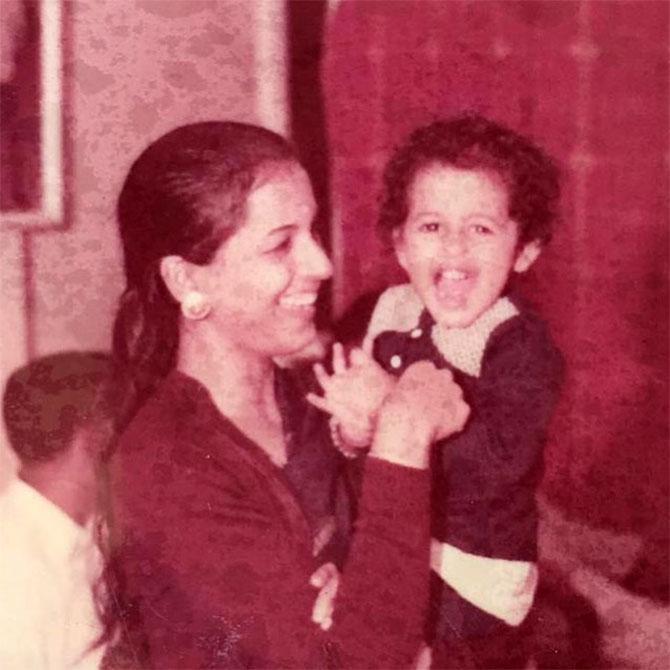 Namrata Shirodkar posted a pic with mother Vanita Shirodkar and wrote 'the happiness the love the memories ... she is my soul my reason who i am... who i strive to be day in and day out .... she's my direction.. my path ... she is ... my MOTHER u r remembered and loved and missed... happy mothers day MAA'.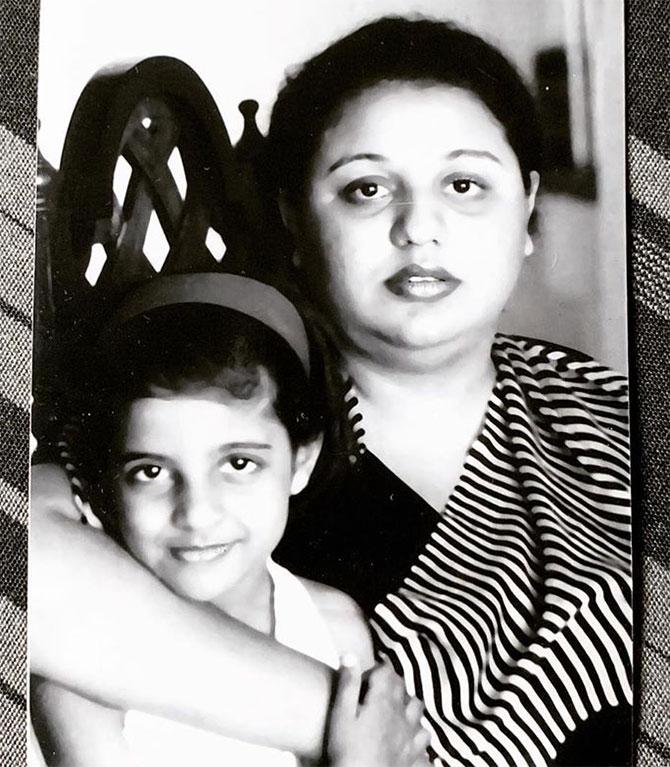 Zoya Akhtar with mother Honey Irani: 'Mommy & Me #mothersday #shemakeseverythinghappen #that70'sshow #blackandwhite photo courtesy: Gautam Rajyadakshya'.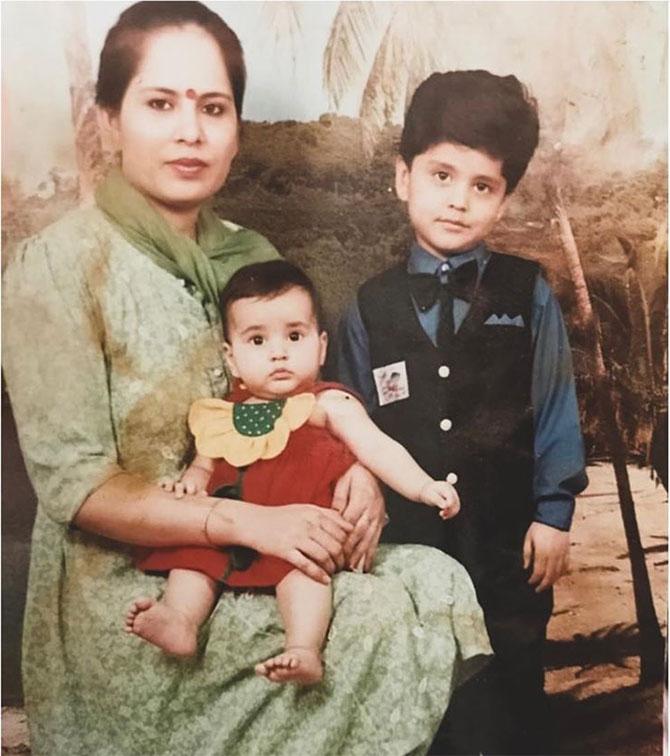 Raashi Khanna posted this picture with mother Sarita Khanna and wrote: 'An old tattered studio picture with our mom.. My mom shaped me into this sensitive yet strong woman, instilling her values slowly as I grew up. And yet gave me the freedom to be myself..'
'If raising children is an art, she excelled at it! She taught me that happiness lies in being kind, in giving, in the little things and it lies in standing together as a family in the face of any adversity.. And, today I am the happiest because I have a beautiful family woven together by her love. I love you ma.. Words can never be enough but thankyou for everything A very #happymothersday to you and to all the mothers out there! Lots and lots of love.'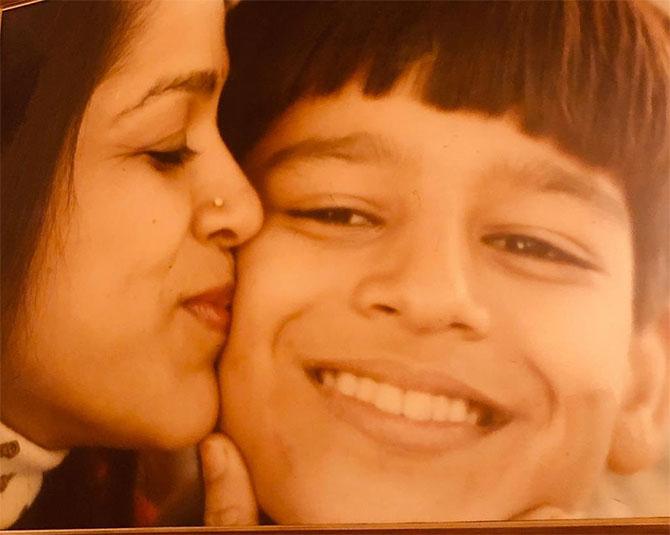 Vivek Oberoi with his mother Yashodhara Oberoi: 'Thank you for being such an incredible mother to me. Thank you for being such an inspiration. Thank you for being there for me always and in all ways! Happy Mother's Day Maa! I love you and I am so proud to be your son #mothersday'.
Karan Deol posted a pic with his rarely seen mom Pooja Deol.
'Without you in my life I'm helpless... To me you're always perfect #HappyMothersDay mom'.
Amitabh Bachchan with his late mother Teji Bachchan.
'Kaun Kehta Hai Ke Duaon Ke Liye Haath Ki Jarurat Hai/Kabhi Apni Maa Ke Aankhon Me Jhakar Dekhiye/Happy Mother's Day'.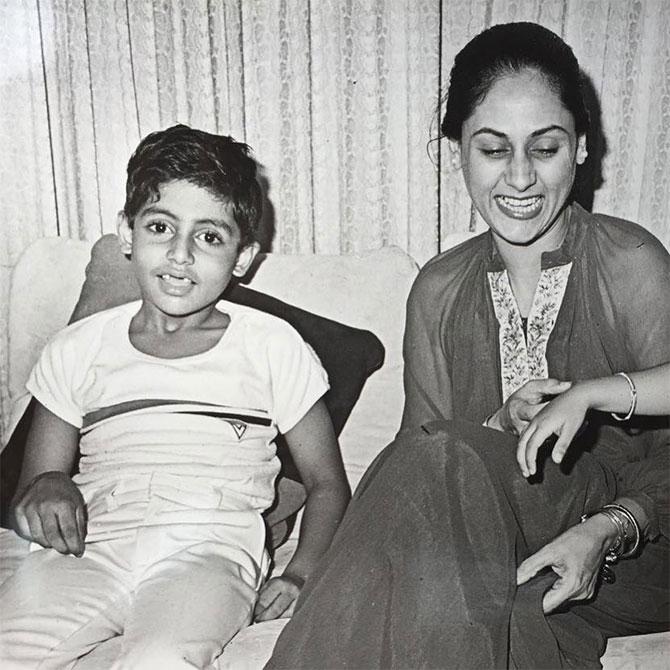 Abhishek Bachchan posted a picture of his mother Jaya Bachchan, saying, 'Happy Mama's day to the best! Love you Ma'.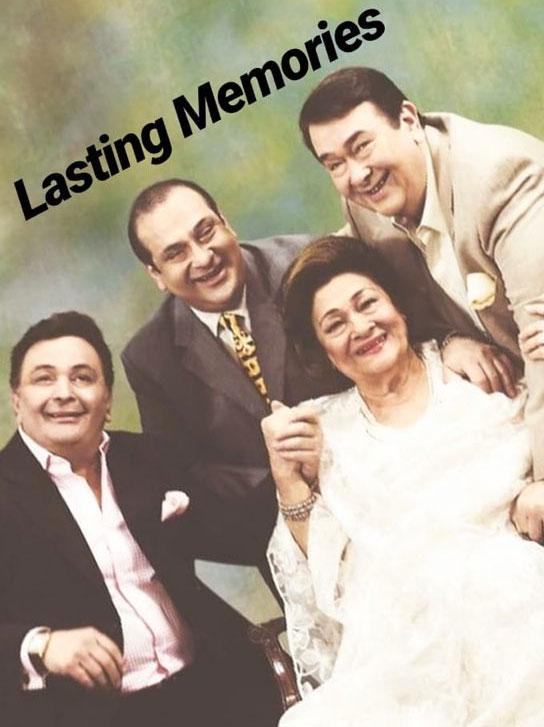 'Every day is Mother's Day!' declares Rishi Kapoor as he posts a picture with his late mother Krishna Raj Kapoor and his brothers Randhir Kapoor and Rajiv Kapoor.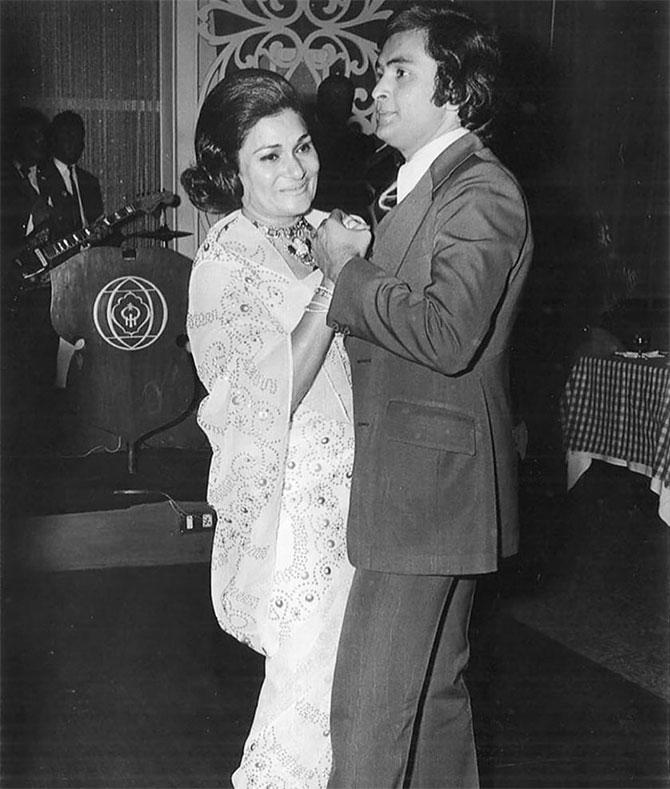 Rishi Kapoor dances with his mother Krishna Raj Kapoor.