May the Air Force be with you!
There aren't too many Hindi films set against the backdrop of military aviation.
Clearly, that's about to change after Wing Commander Abhinandan Varthaman returned from Pakistan, whose army held him captive for over 60 hours at the peak of the Indo-Pak skirmish in retaliation for the Pulwama attacks.
Hailed as the pride and joy of the Indian Air Force, Abhi is Bollywood's latest source of inspiration with film-makers rushing to register titles and lock down scripts.
Until those hit the marquee, Sukanya Verma looks at the air force-themed films of Hindi cinema over the years.
Sangam (1964)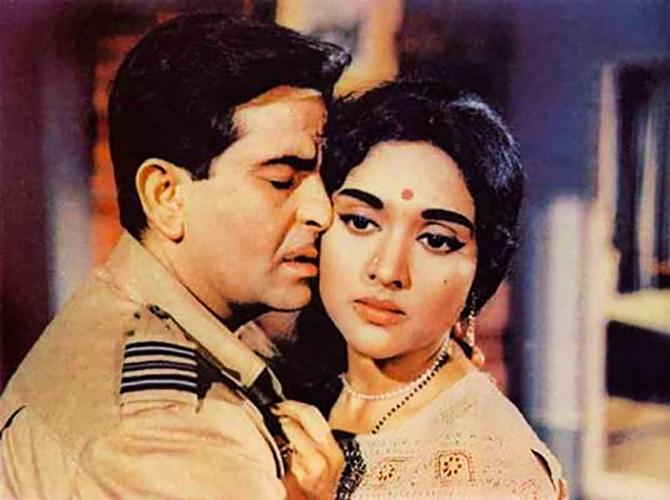 In Raj Kapoor's love triangle about best friends and a mutual love interest, the showman plays Flight Lieutenant Sunder Khanna who joins the Indian Air Force to enhance his social status and marry the woman of his dreams.
Following a thrilling mid-air combat, Sunder is presumed dead and Sangam's story takes a complicated turn.
Of course, the rest of the melodrama is preoccupied with sacrifices, betrayals and heartburns to concentrate on Sunder's otherwise exciting profession.
Aradhana (1969)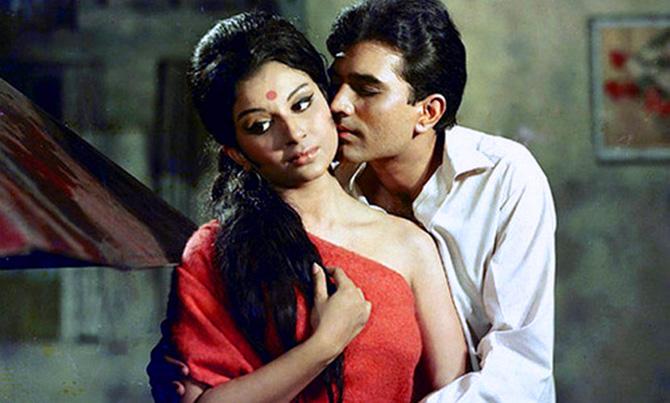 Shakti Samanta's poignant tale of a single mother's struggles and hardships won Sharmila Tagore a Best Actress trophy from Filmfare. It also marked the beginning of Rajesh Khanna's unprecedented superstardom.
As a handsome, daredevil, IAF pilot, Kaka essays a double role, of both father and son.
Question is which one do you prefer, with moustache or without?
Hindustan Ki Kasam (1973)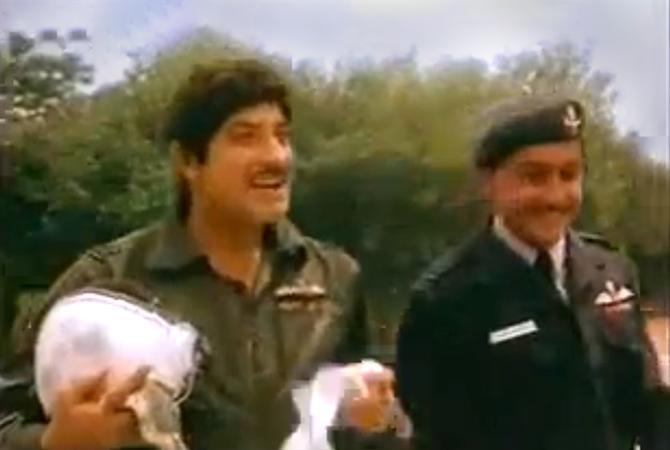 After depicting the hard-hitting patriotism of army-men in Haqeeqat, Director Chetan Anand takes off among MiG-21s, Gnats and Sukhoi-7s.
His acclaimed Hindustan Ki Kasam starring Raaj Kumar, Balraj Sahni, Amjad Khan and Priya Rajvansh is set against the 1971 War with extensive focus on the Indian and Pakistani air forces amidst heavy-duty air raids and strikes.
Silsila (1981)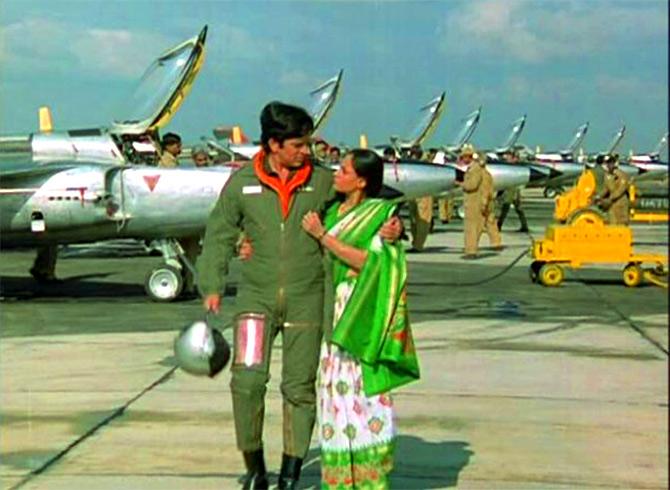 Predominantly a relationship drama, Yash Chopra's highly-publicised endeavour starring Rekha, Amitabh and Jaya Bachchan features Shashi Kapoor in an ill-fated cameo.
As a full-of-beans IAF officer and Jaya's fiance, Kapoor is effortlessly dashing in uniform, but his ardour is short-lived after he loses his life in a plane crash.
Vijeta (1982)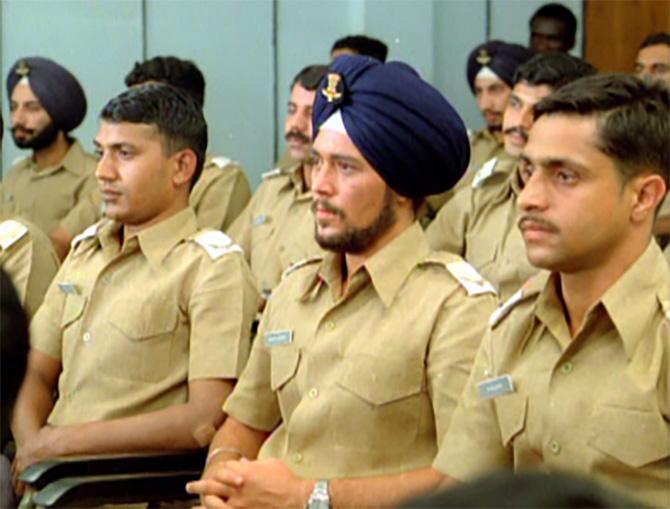 Looks like the Silsila experience inspired Shashi Kapoor enough to cast son Kunal as a fighter pilot in his home-production, Vijeta.
The coming-of-age drama, directed by Govind Nihalani, boasts of some spectacular aircraft sequences as well as a realistic portrayal of aviation life.
The rather under-rated albeit technically sleek Vijeta went on to nab three Filmfare awards for Best cinematography, sound and editing.
Interestingly, Major Rohit Suri of the 4 Para (Special Forces) -- who was awarded the Kirti Chakra for leading the September 28-29 surgical strike -- was inspired to become a soldier after he watched Vijeta endessly on loop till the video wore out.
Border (1997)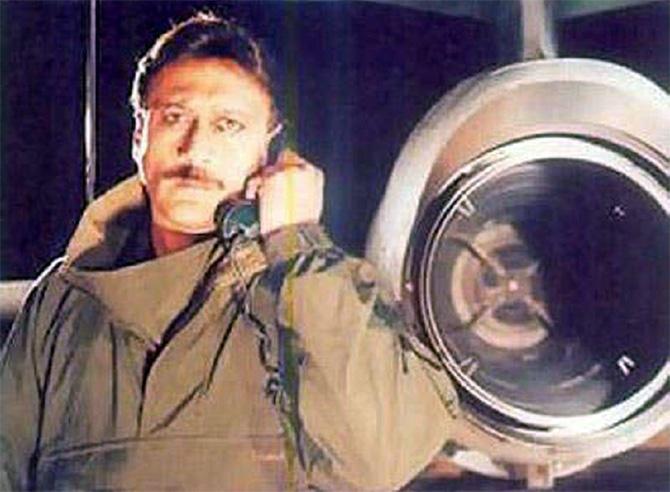 J P Dutta's war epic is a cinematic reproduction of the Battle of Longewala, fought during the 1971 War, featuring a huge star cast of actors like Sunny Deol, Suniel Shetty, Akshaye Khanna and Jackie Shroff.
While the rest are part of the armed forces, Shroff as Wing Commander Andy Bajwa engages in aerial warfare.
J P Dutta's brother Deepak, to whom he dedicated Border, was an IAF pilot and passed away in an MiG crash.
Andaaz (2003)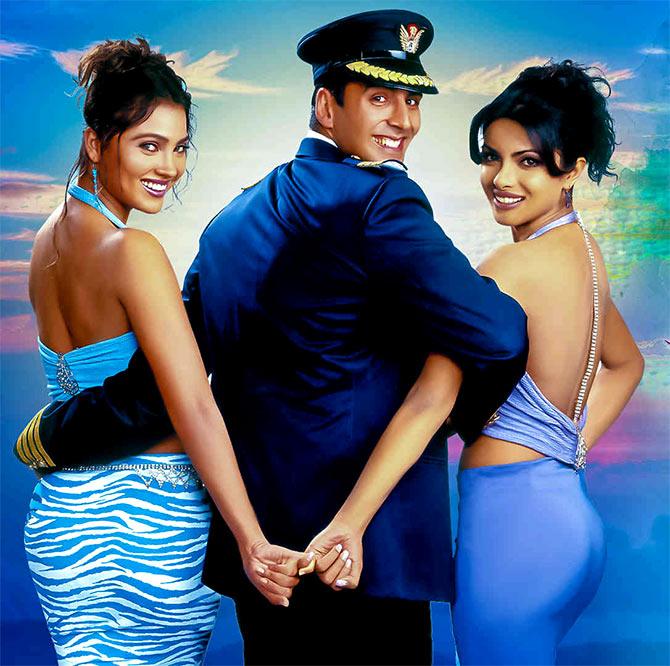 While some films pay tribute to the spirit and spark of the Indian military, others merely use it as a plot to generate stylish action or heroic swagger.
Raj Kanwar's mostly daft Andaaz is one such example.
To Akshay Kumar's credit, the star exhibits his stud skills as flight personnel in G-suits and air force uniform.
Veer-Zaara (2004)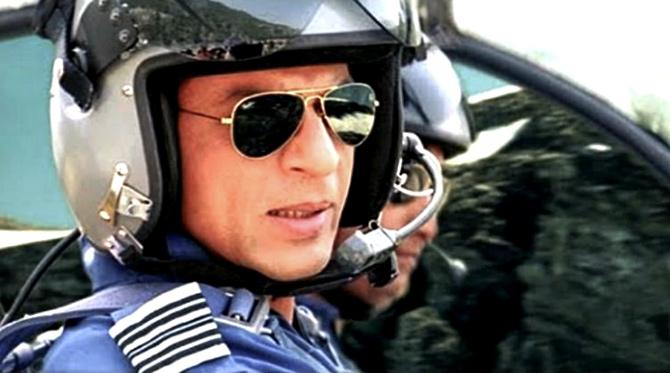 According to Shakespeare and Bollywood, love is not love that alters.
So Shah Rukh Khan, as IAF pilot Veer Pratap Singh, first, uses his license to fly to rescue a Pakistani damsel-in-distress (Preity Zinta).
Then he dumps his perfectly cool job to direct his energy in creating a happily-ever after in this cross-border romance.
Needless to say, SRK's job description is a mere tactic to render him a hero-like entry and accentuate the Veer in the Zaara.
Rang De Basanti (2006)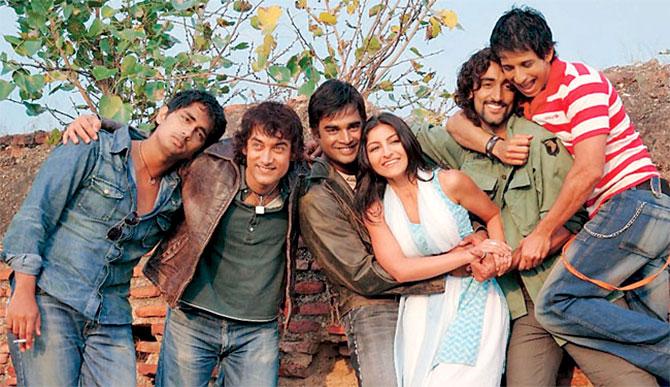 He may have had a brief role in Rang De Basanti, but R Madhavan's character makes all the difference to the story.
His Flight Lieutenant Ajay Singh Rathod is a picture of zing and zeal.
So it's particularly tragic when he dies in an MiG-21 plane crash, wherein the defence minister suggests it was due to the former's negligence when the truth is the aircraft was already faulty.
No wonder Rakeysh Omprakash Mehra's uncompromising creation wasn't well-received by the MoD.
Agnipankh (2004)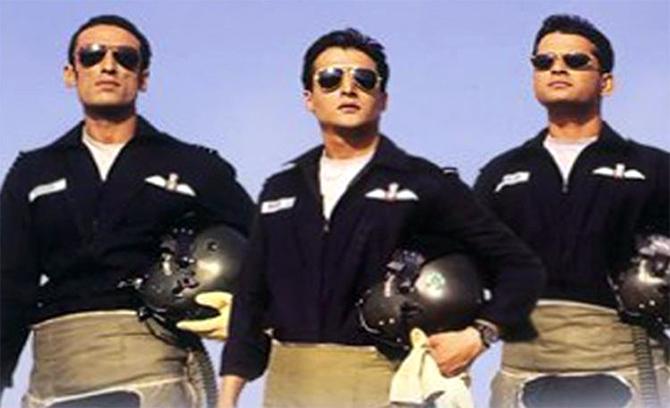 Sanjay Puri's potboiler edition of air force life found little favour among audience or critics.
Apart from form-fitting uniforms, there's nothing exact about this lackluster yarn of fighter pilots leading an aerial combat against the neighboring country.
Starring Jimmy Shergill and Shamita Shetty, Agnipankh -- despite a promising premise -- neither excites nor entertains.
Mausam (2011)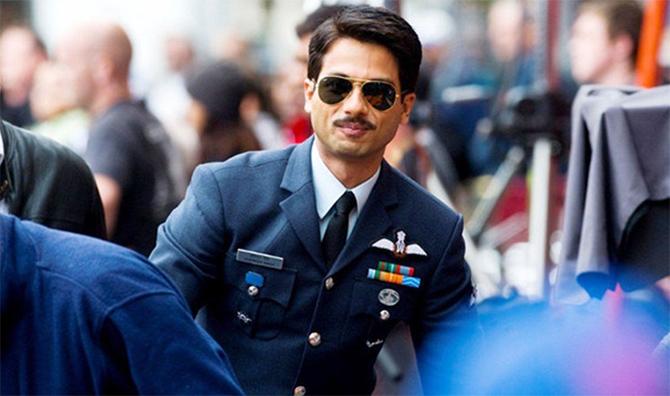 Shahid Kapur's portrayal of Squadron Leader Harrinder Singh aka Harry in father Pankaj Kapur's directorial debut Mausam -- a long drawn love story co-starring Sonam Kapoor -- was a box office bomb.
But it gave Shahid a rare opportunity to fly fighter aircraft.
So delightful was the experience, even with some objections from the Indian Air Force over a few scenes, Shahid gushed about becoming a pilot if he wasn't already a movie star.
Uri: The Surgical Strike (2019)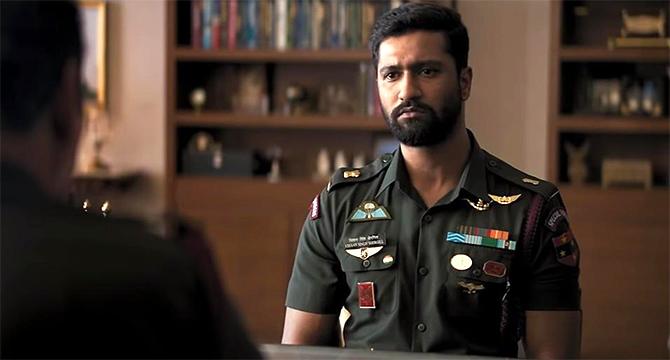 In 2019's biggest blockbuster so far, Kirti Kulhari plays an IAF pilot and martyr's wife eager to prove her patriotism to her country and colleagues.
When she finally receives the opportunity, she grabs it by both hands and emerges proud and validated.
The Untitled Gunjan Saxena Biopic (2019-20)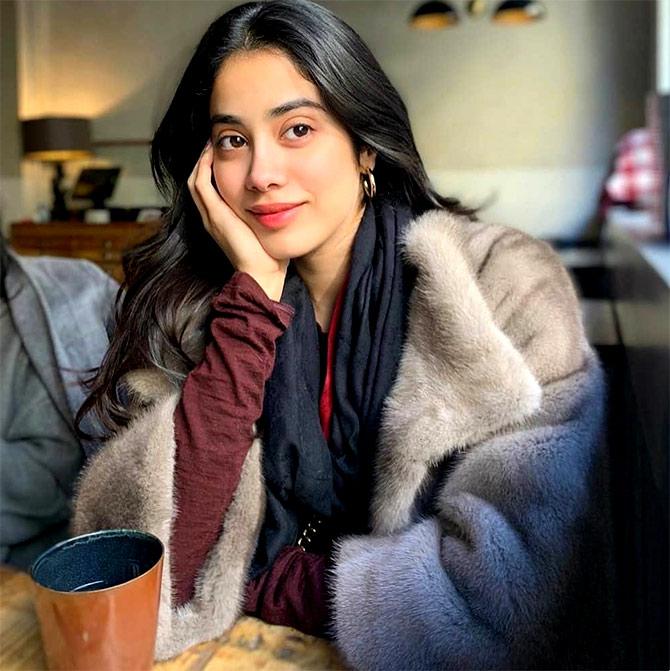 Dharma Productions's upcoming Gunjan Saxena biopic, directed by Sharan Sharma, chronicles the courageous actions of the flight officer during the Kargil War.
Jahnvi Kapoor is hoping to leave her mark in the role of the first woman IAF pilot whose contribution in evacuating wounded soldiers during the combat of 1999 earned her a Shaurya Chakra for gallantry.