'I would never celebrate the success of my songs, be it with Baar Baar Dekho or Dear Zindagi.'
'With Jahan Tu Chala, I made it a point to enjoy its success.'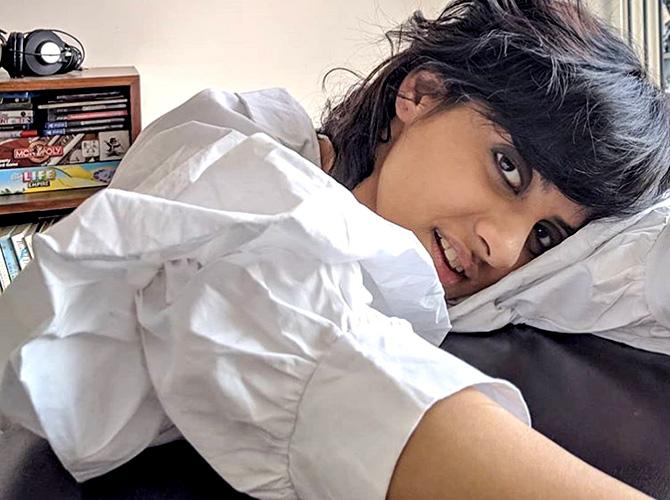 Gully Boy's Jahan Tu Chala has become a chartbuster, and singer Jasleen Royal is on cloud nine.
The young singer, who began her musical journey by participating in the first season of the Colors channel's talent hunt show India's Got Talent, has several hits to her credit, including the amazing Love You Zindagi from Dear Zindagi.
Jasleen's journey has not been easy. "After India's Got Talent ended, I had to sing for free at birthday parties and people's wedding anniversaries," Jasleen tells Rediff.com Contributor Mohnish Singh.
Jahan Tu Chala has received a rousing response.
Very happy!
Usually, when a song is out in the public domain, I feel my job is done.
I don't think much about it.
I would never celebrate the success of my songs, be it with Baar Baar Dekho or Dear Zindagi.
One day, my friend and renowned actor-lyricist Swanand Kirkire called me up and said, "Are you mad? Why are you not enjoying it? This does not happen with everyone."
Actually, after Dear Zindagi, I was so busy creating music for Hichki -- I spent almost a year on that -- that I never really got a chance to enjoy its success.
So with Jahan Tu Chala, I made it a point to enjoy its success.
How did you bag Jahan Tu Chala?
I met Zoya (Akhtar, director) at the wrap-up party of Baar Baar Dekho and approached her.
I was a little nervous.
I went up to her and told her I was a huge fan of her work and that I would like a meeting with her.
She said she liked my work, and agreed to meet.
So we met at her office.
She told me she had just started working on a new project and that she did not have anything to offer me at the time.
I was happy that at least she met me.
After that, I moved on.
After some time, I got a call from her office. They wanted me to do a song in Gully Boy.
I had a couple of meetings with Zoya and her team where we cracked the song. Everyone liked the melody, but they wanted some improvement in the lyrics, and we did that. That's how the song happened.
Aditya Sharma has written lyrics for the song.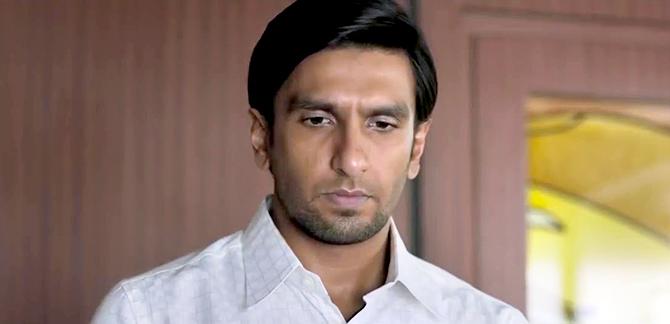 You are doing a song in Akshay Kumar's Kesari.
Kesari is close to me in a different way.
I am from a Sardar family; I have grown up listening to stories of valour and bravery.
I have done a crucial song. It reminds me of my time with my grandmother who would tell me those stories.
It made me emotional.
Did you always want a career in singing?
I did not know how to do it, but I wanted to be a singer anyhow.
My passion took me to India's Got Talent and after that, I started doing gigs.
I did gigs for free as well.
On some occasions, people would pay me Rs 5,000 per gig.
I started saving money and that helped me release my first single Panchi Hojavan on YouTube.
It reached a lot of people, including film-makers like Dibakar Banerjee and Anurag Kashyap.
I got my first break in Bollywood with Khoobsurat, Sonam Kapoor and Rhea Kapoor's film. Rhea had seen my video and she liked my voice.
One thing led to another and I started getting work in Bollywood.
I am from Ludhiana, but I was studying in Delhi.
After Khoobsurat, I thought it was the right time to move to Mumbai.
I wanted to come here only if I had something solid in my hand.
I didn't want to get lost in the city.
Mumbai can be scary if you don't have work. But it has been great to me so far, very welcoming.
Mumbai is my home now.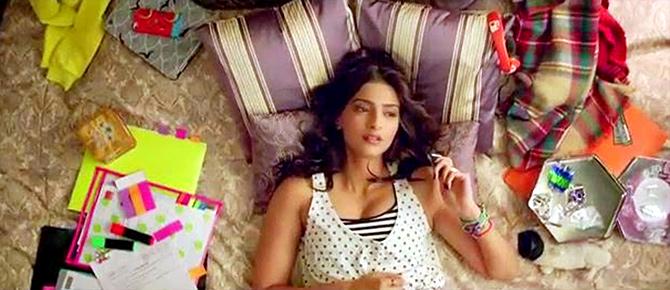 How was the journey after Khoobsurat?
After Khoobsurat, I started approaching people.
I went to Dharma Productions and Excel Entertainment. Even if things did not work out, I would feel happy to at least try my luck at such big production houses.
You get a high just going there and seeing everything.
Did India's Got Talent help you in your musical journey?
India's Got Talent definitely gave me a head start in my career. It gave me a platform where people listened to my music.
The kind of appreciation I received on the show boosted my confidence.
But it was not easy after the show ended.
I had to sing for free at birthday parties and people's wedding anniversaries.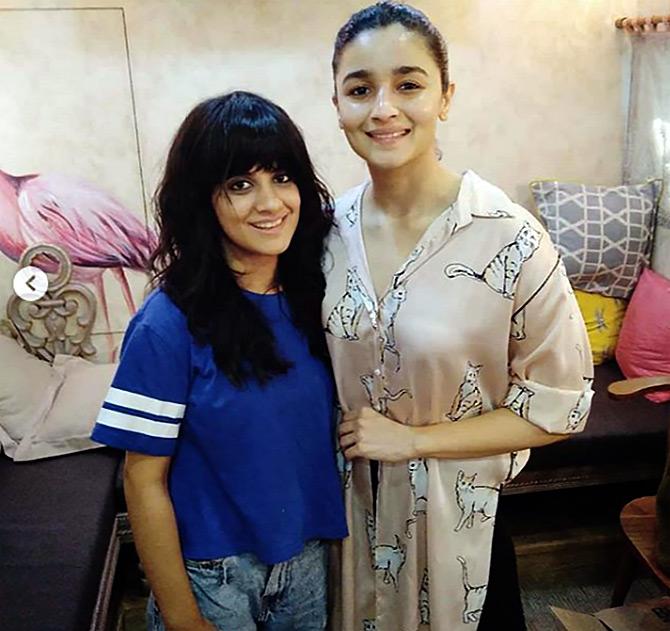 Do you remember how much money you got for your first gig?
I got Rs 7,000 for my first gig. It was somebody's anniversary party in Delhi.
Out of that, some money went to the manager who got me the gig and I spent some on travelling. I saved around Rs 4,000, Rs 5,000.
What sort of music do you like personally?
I like all sorts of music, honestly.
If a song has good lyrics and a melodious tune, I like it even better.
Senseless songs don't appeal much to me (laughs).
Is there any actress you really want to sing for?
I want to sing for everyone, but Priyanka Chopra is my favourite.
I would also love to sing for new actresses like Sara Ali Khan and Janhvi Kapoor.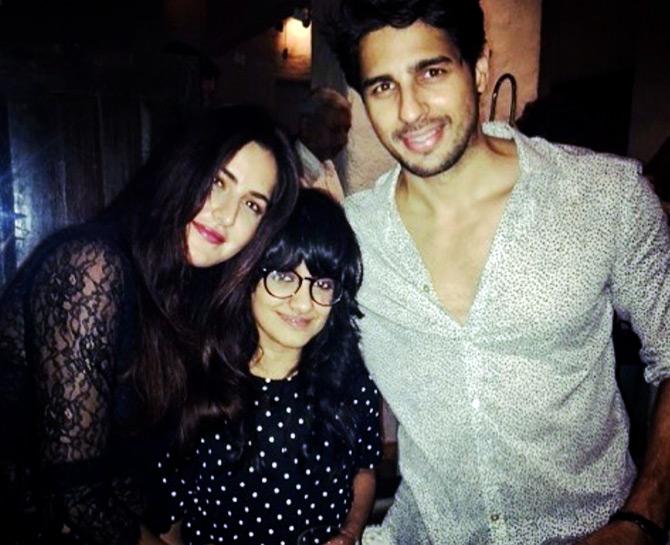 Any director you want to work with?
I want to work with Shakun Batra, Shimit Amin and Vikramaditya Motwane.
What is your take on remixing old Bollywood songs?
I think we should immediately stop recreating old songs.
Once in a while, it's fine, but people are overdoing it.
When labels don't push original music as much as they push remixed songs, it upsets me as a composer.
Labels don't need much marketing to sell a remixed song as it is already popular and people have heard it before.
It's easy to sell.
But I don't really care what people are making as long as I have the option to choose.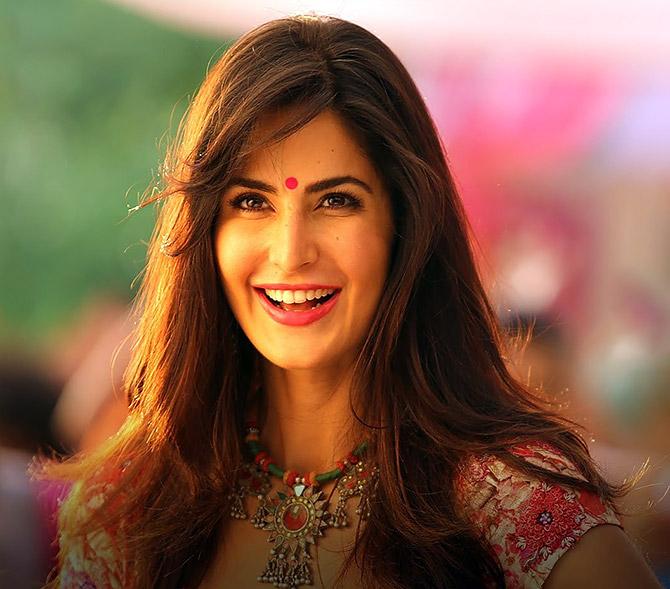 Do you think lack of talent is one reason for it?
That's an excuse.
Our industry is flooded with talent.
Most composers want to create original music, but I believe it is producers and the labels's strategy to recreate their own songs and resell them.
It is more of a money game than a creative game.
Which are your favourite songs?
My favourite song is Nachde Ne Saare from Baar Baar Dekho.
I used to go to the Dharma office every other day. One day, I played a song to Azeem Dayani, the music supervisor at Dharma.
He loved the song and soon I was a part of Baar Baar Dekho.
My second favourite song is from the same film, Kho Gaye Hum Kahan, picturised beautifully on Katrina Kaif and Sidharth Malhotra.
One day, I messaged Amit Trivedi from Delhi and told him that I wanted to work with him.
He said okay.
When I shifted to Mumbai, I messaged him again.
I thought he would have forgotten me because he probably receives such messages from so many people every day.
But to my surprise, he did not.
He called me to sing a jingle, which I did happily.
Then, one day, he said there was a song.
That's how I got Love You Zindagi.
Din Shagna Da is the first song I put up on my YouTube channel, when I was in Delhi.
I got a call from Anushka Sharma's production house, Clean Slate Films, and they told me that they were doing Phillauri and wanted to use my song in the film.
That's how I got that film.
This song was played many times when Anushka got married, and became even more popular.
Videos: Mohnish Singh for Rediff.com