'If banning Pakistani artists suits your peace of mind, do it.'
'I am more concerned about our soldiers who have lost their lives, and their families.'
'So my question is to those people, who are banning artists: What have they done for our soldiers and their families?'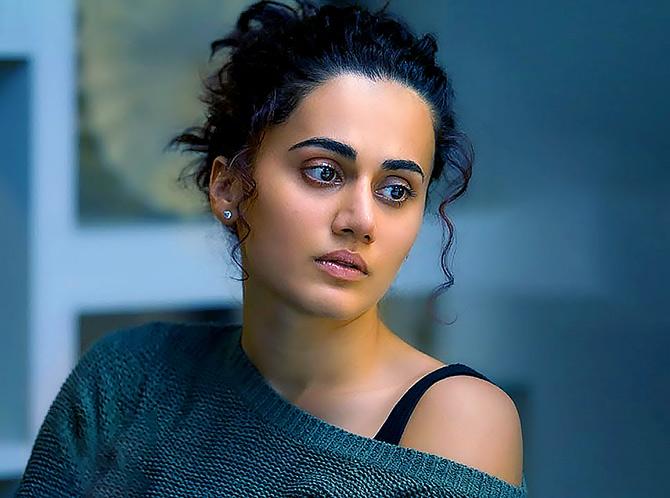 Taapsee Pannu reunites with her PINK co-star Amitabh Bachchan in Sujoy Ghosh's Badla.
She promises that their characters are as different as chalk and cheese.
"Not many actors in the present generation get a chance to work with him twice. I feel extremely lucky," Taapsee tells Rediff.com Contributor Ramesh S.
It was a Bong set again!
We had a Bengali director (Sujoy Ghosh) and Bengali DOP (Director of Photography Avik Mukhopadhyay), who had also worked in PINK.
We also had a Bengali sound recordist.
So most of the conversations on the sets were in Bengali. I was trying to learning the lingo because it will come in handy.
So, it did not have a different feel. In fact, it felt like continuity after a break in the schedule.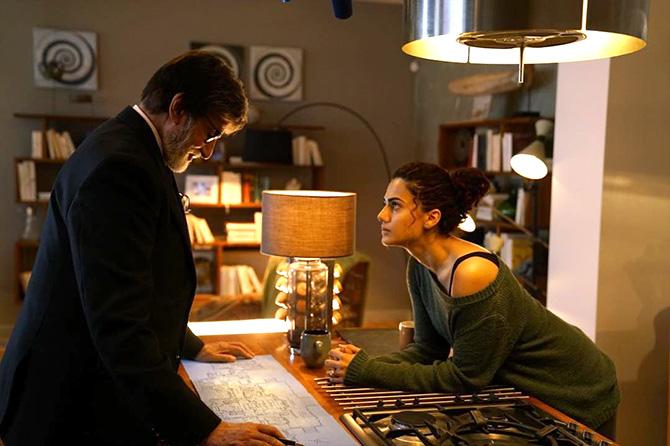 How different was it working with Mr Bachchan again?
My characters from PINK and Badla are like chalk and cheese.
In PINK, Amitabh Bachchan's character is like God to my character who comes to save her and get justice.
In Badla, my character has hired him to save her.
So the equation is very different.
She is no more that bechaari-type of character from PINK, who thinks her life will be destroyed if she does not get justice.
In Badla, I play a sharp, self-made, businesswoman who runs her company in Scotland.
One cannot play easily with her life.
Were you intimidated by him?
I was not intimidated by him the last time either.
I was intimidated only on the first day.
Then I realised I could switch off that button.
And when I did, there's no looking back. I have not touched that button yet.
I experienced a lot of problems on the first day. After that, it was normal.
Not many actors in the present generation get a chance to work with him twice.
I feel extremely lucky.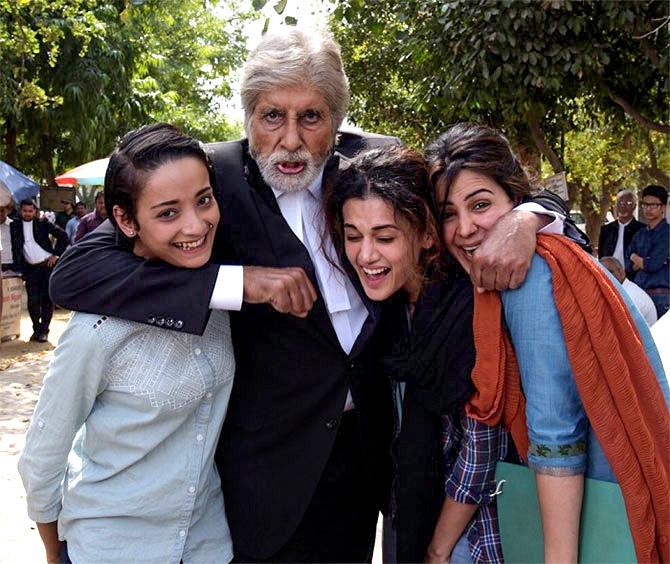 Do you believe in revenge?
It's better to accept the reality rather than take revenge.
But it's a human emotion that comes naturally and everyone wants to take it at some point of time, in different ways.
When I was 10, I took revenge in a different way.
Now, in my 30s, my way of taking revenge is relatively different!
Any fun experiences when you took revenge?
During my school days, I was dating someone. He broke up with me and gave the excuse of board exams.
I felt very bad then.
After two years, he started flirting with me online.
I got to know that he was dating with another girl and yet, flirting with me.
So I decided to take revenge.
I took the printout copy of our chat and sent it to the girl he was dating (laughs).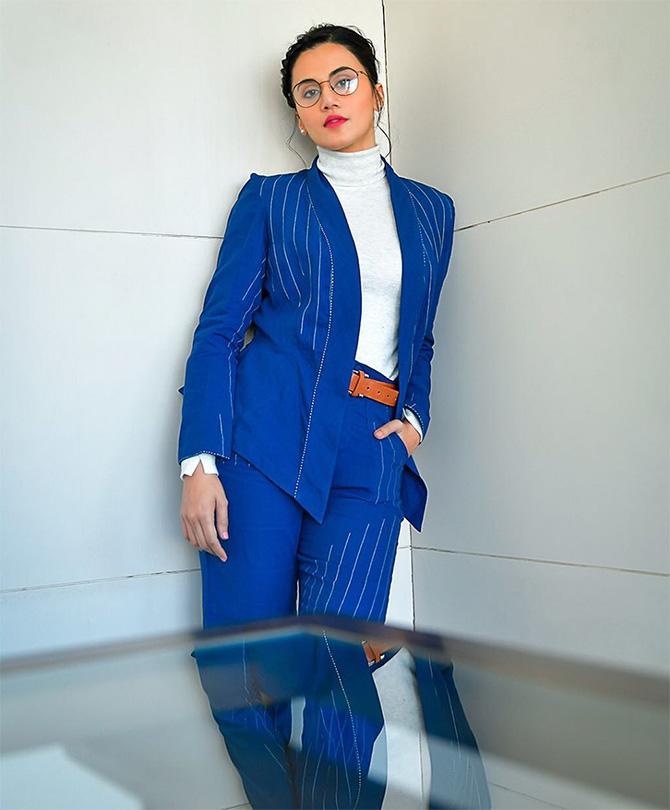 Your films Mulk and Manmarziyaan did not do well at the box office.
Mulk was released on 800 screens, and it performed according to its capacity.
For many years, our audience has watched typical films that created their mindset.
It has been created in such a way only a certain type of films can be successful and only a certain type of formula can be applied to make a successful film.
Now we are trying to make a change. It will not happen overnight; it will take time.
What do you think your USP is?
I think I can connect with the average Indian audience and that is my USP.
I am an average Indian person and I choose roles and situations with respect to that.
I can connect easily with the average Indian.
Also, only if I feel a scene after reading the script can I make my audience feel. I don't want to make my audience forcefully feel the scenes.
If I feel it from inside, then I have that type of confidence and my director can convey the same on screen for the audience.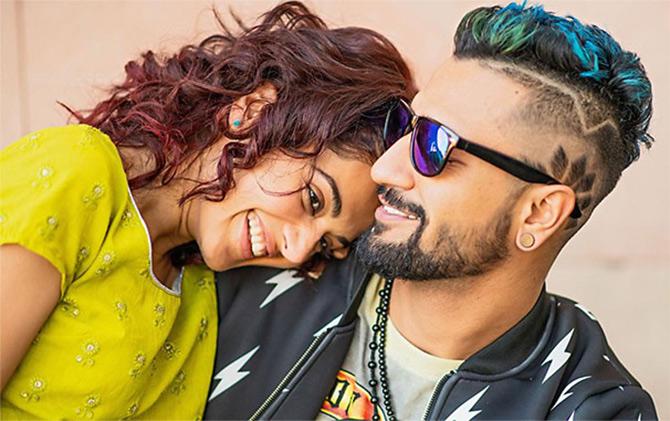 Badla is an official adaptation of the 2017 Spanish movie Contratiempo/The Invisible Guest. How differently has Sujoy Ghosh adapted it?
He has filled a lot of loopholes from the Spanish movie.
You will not feel that you are watching the same film because he has made it relatable for our Indian audience.
Every character in the film has three-four layers, and they hold their cards very close to them.
As an actor, the transition from one layer to another is interesting.
The gender has been changed to make space for you. Were you thrilled when you were offered the film?
I asked for it.
Initially, I had pitched for another role -- the girlfriend's part in the Spanish movie.
When I was offered the film, nobody was on board, not even Sujoy.
I agreed to do the film only on one condition that I would be offered the central character, which is played by a man in the Spanish movie.
Producer Sunir Khetarpal said he would discuss with his team and let me know.
Later, he agreed on my condition.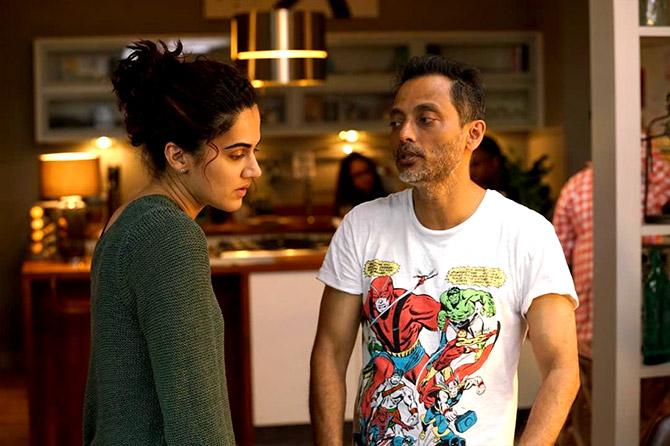 Badla's release clashes with Captain Marvel.
I am a huge fan of X-Men and Avengers, but not Captain Marvel.
I remember watching one glimpse of her, and telling my sister that the casting was wrong here.
They should have chosen me for Captain Marvel, everything would have been right! (Laughs)
When I found out later that it was clashing with Badla, I thought Badla was better than Captain Marvel. I hope people don't get to know about Captain Marvel! (Laughs).
I am just happy that Iron Man is not releasing on that day because then even I would get confused about which film to watch first.
I am a huge fan of Robert Downey Jr, so some sort of dharam-yudh could have started in my mind.
After giving several hits in Bollywood, do you still face challenges as an 'outsider'?
Yes, and that will remain till the last day of my last movie.
It is an outsider syndrome that stays there.
One reason is because of our own mentality, where we believe that we are outsiders.
The rest comes from other people who make us believe that we are outsiders.
Was this the reason you were replaced by Bhumi Pednekar in Pati Patni Aur Woh?
No, I don't think that's the reason.
I don't know what happened and why it happened. But whatever happened was wrong, and I had to call it out.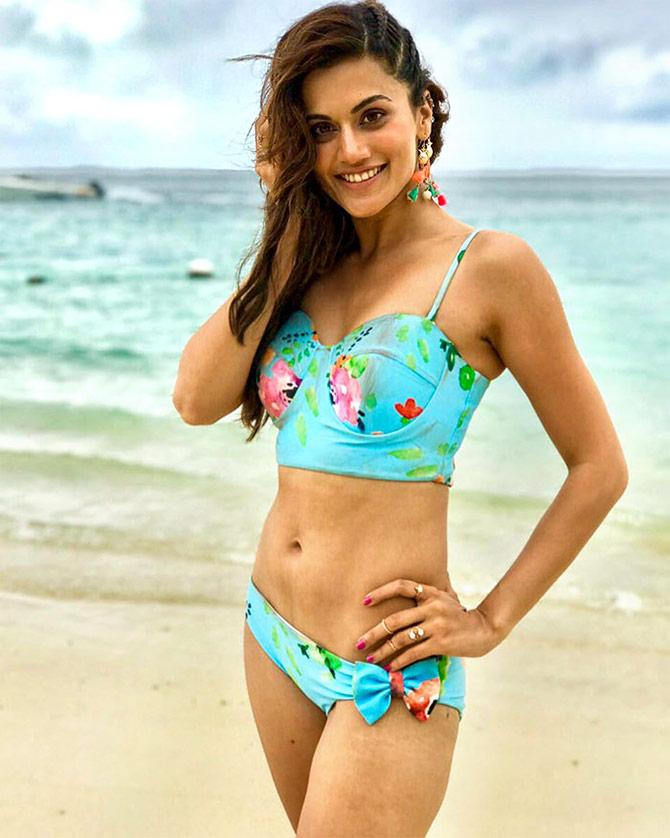 After Judwaa 2, any plans to star in another mainstream film?
After Judwaa 2, mainstream is changing.
But I am still waiting to see if someone approaches me.
I think there is a long queue of girls, who are waiting like me and are much better than me to play leads in such films.
So someone really needs foresight to cast me in such roles because I am not the obvious choice for such movies. David Dhawan had that two years ago.
Now, someone needs to have that vision to not play safe.
I would love to do such films.
I started my career in Bollywood with Chashme Baddoor that falls in this category.
But like I said, girls who are really good in such roles are too many and that is why it is a safer choice to probably cast them.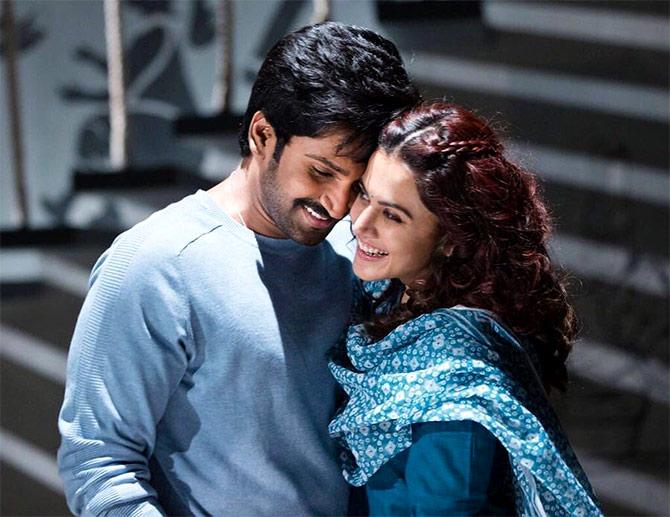 Do you feel South cinema did not tap into your potential like Bollywood?
That has changed now.
Earlier, when I was doing films in the South, language was a big barrier for me. For instance, I have control over Hindi, but I do not have control over the South languages.
Now the story is different, as they approach me with interesting roles because the language barrier is finally not there.
I do one film in the South every year.
After Badla, my South film, Game Over, is releasing.
What is the most challenging role you have done?
The most challenging role is coming up in Saand Ki Aankh.
I don't know what I am going to do and how it will happen. Bhagwan bachaye mujhe (laughs).
Pakistani artistes have been banned from working in India. What is your take on that?
I am concerned more about our soldiers who died in this (Pulwama) attack and their respective families.
Are people are aggressively taking care of them, just as they are aggressively taking action for revenge?
I had tweeted that it's not in our hands, as individuals, to take revenge. The higher authorities are appointed for that and they are doing their work.
But to help the families of our soldiers is in our hand, and we should focus on that.
But people bashed me on social media. They said I don't want to fight and all that, but to be practical, it's not in my hand.
There are people assigned for such jobs and they are doing it.
So my question is to those people, who are banning artists: What have they done for our soldiers and their families?
It's not like the Indian film industry will go out of business if Pakistani artists do not work here or if Indian films do not have a release in Pakistan.
If banning Pakistani artists suits your peace of mind, do it.
But my agenda is different.
I am more concerned about our soldiers, who have lost their lives, and their families.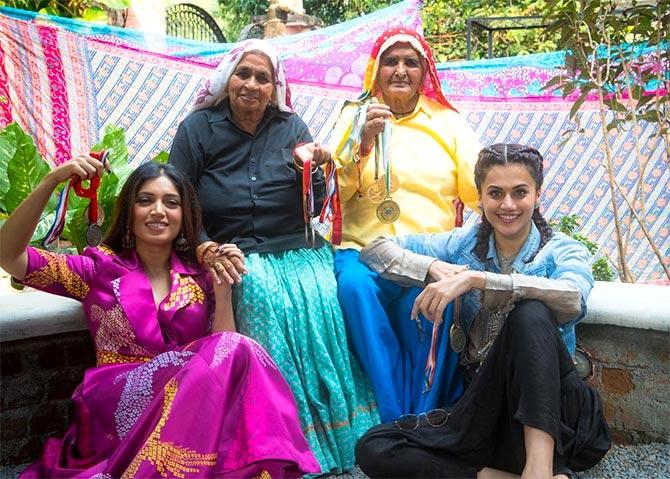 Are you open to doing Web series?
If I am offered something that I will not get in mainstream cinema, considering the variety I am already getting, I will surely do it.
Have you watched any Web series?
My attention span on a small screen is very less.
I have only watched one TV series, Homeland. I watched all the seasons. In fact, I watched one season over a three-day weekend. Then I realised it's very harmful (laughs).
Any recent film you hoped to be in?
I hoped to play Ranveer Singh's role in Gully Boy.
What is important for you: Box office or critical acclaim?
Box office.
What next?
After Badla, I will be seen in a South film and then in two Hindi films, Mission Mangal and Saand Ki Aankh.