'Madhuri is the best dancer in the world.'
'Shahid is too good!'
'Hrithik is the best in the industry.'
Legendary Bollywood choreographer Saroj Khan is now part of the ages.
Eight years ago, in an interview with Patcy N/Rediff.com, Sarojji ranked Bollywood's biggest stars according to their dancing skills.
Mallika Sherawat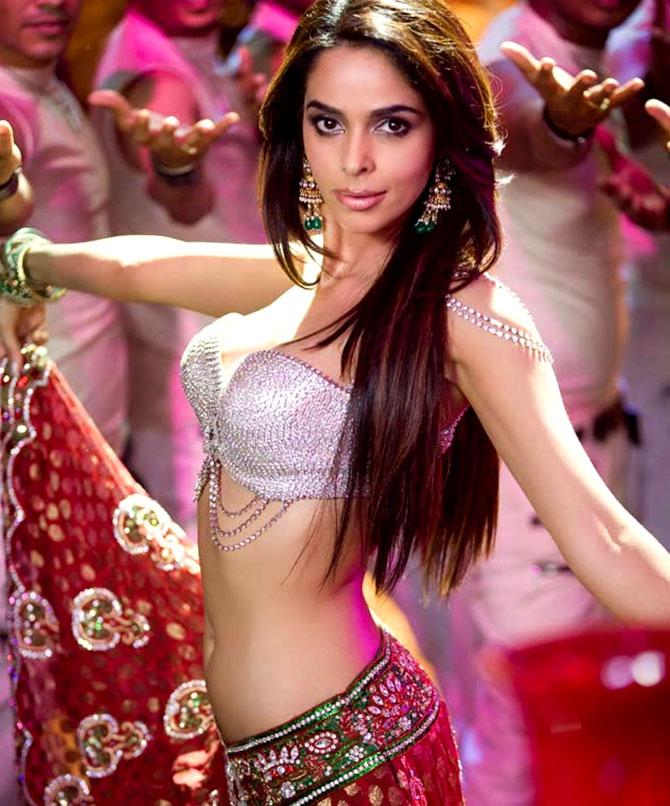 I don't think there is any dance in Jalebi Bai from Double Dhamaal.
The poor thing is just shaking her waist in circular movements!
After that, she's running from one corner to another. There's no dance.
Malaika Arora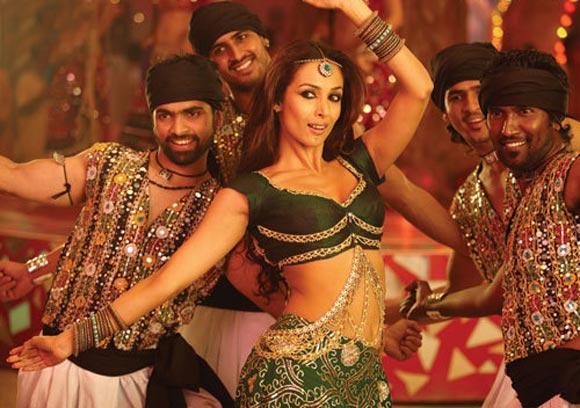 I think Munni Badnam Hui was not justified where dance is concerned.
Malaika does some dance steps when she is near the door, but once Salman Khan enters and starts dancing, Malaika is forgotten.
The song is very nice. It was like a breath of fresh air.
The voice is new and gives a nautanki feel.
A choreographer getting an award for that song is not justified at all. There is no dance.
Kareena Kapoor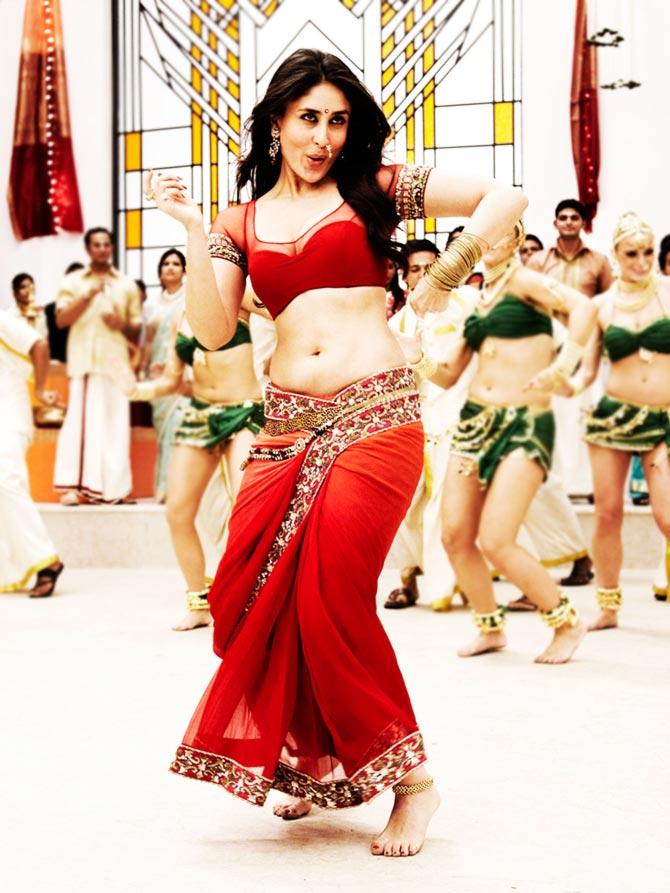 Kareena and her sister Karisma would attend my salsa dance classes.
Kareena is very good.
Karisma was going to be introduced in the film industry with Badaal along with Bobby Deol, to be directed by Raj Kumar Santoshi.
But due to some misunderstanding, the project was shelved.
Later, Karisma was dropped and Twinkle Khanna was taken in the film and it was re-named Barsaat.
Priyanka Chopra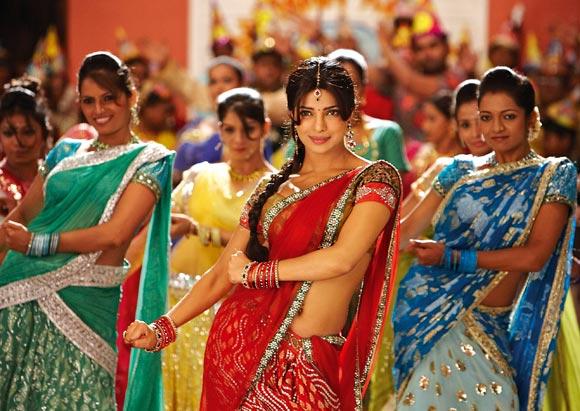 Priyanka is not trained, but she can pick up the steps.
I choreographed her in the song Gun Guna in Agneepath; she was good.
Vidya Balan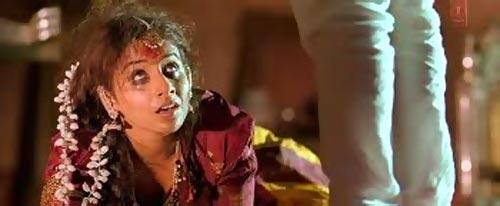 I loved Vidya in Bhool Bhulaiya. How she managed to do the dance sequence, I don't know.
How much rehearsal did she need?
But Vineeth (who danced with Vidya in the song and choreographed it as well) and she were very good.
Sonakshi Sinha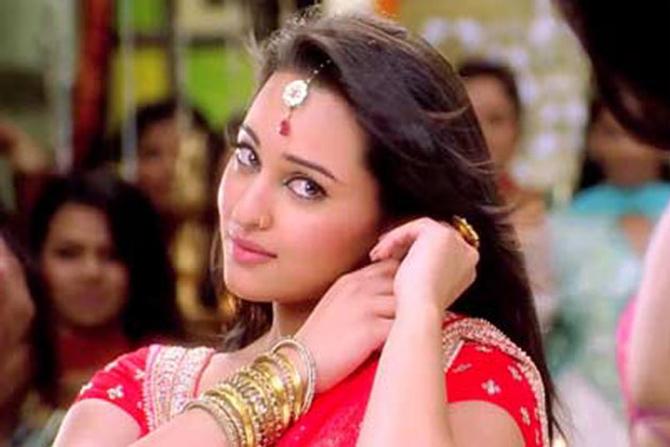 Sonakshi is very good. I choreographed her in Rowdy Rathore.
Her expressions are very good. When she emotes, you will suddenly feel Reena Roy is standing in front of you.
Deepika Padukone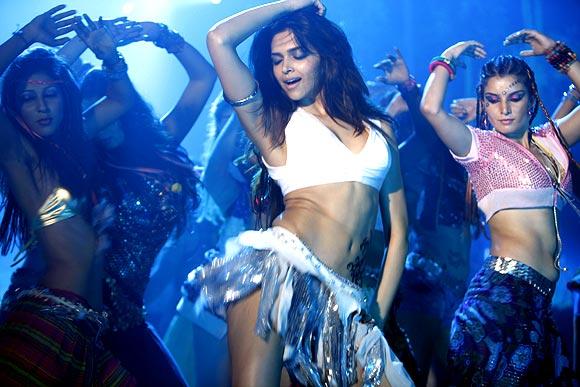 Deepika Padukone is a good, trained, dancer.
Her item song in Dum Maaro Dum was badly done, but you can't blame her. It was choreographed badly.
I had choregraphed the original Dum Maro Dum song (in Hare Rama Hare Krishna) in Nepal.
Sonam Kapoor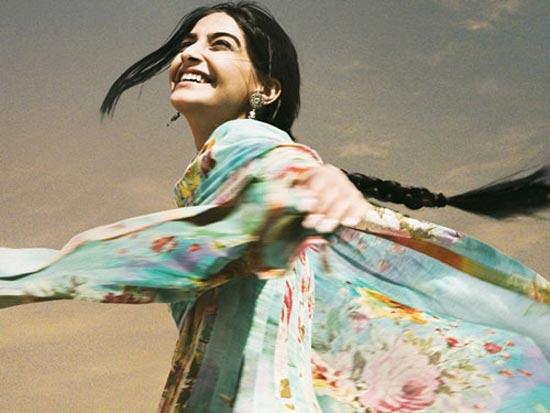 Sonam has learnt Kathak. I have also trained her for two years.
Still, she is not a good dancer.
Her father, Anil Kapoor, has his own style of dancing.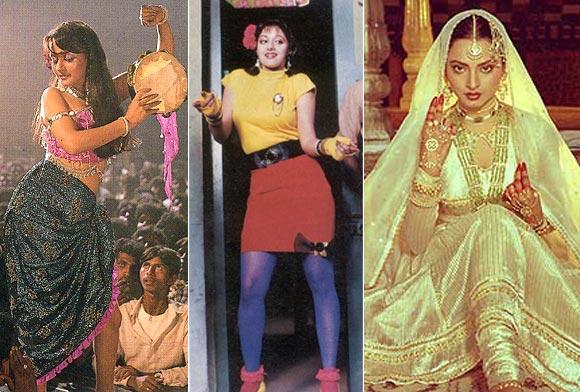 Madhuri Dixit is the best dancer in the world.
Working with her was a pleasure because she follows everything to the T.
People know her for her dance more than her acting.
Sridevi always came for rehearsals. She is a very good dancer.
Her dance had a lot of fun steps. Sridevi loved comedy songs.
Rekha is a perfectionist. She doesn't go on the sets without rehearsals. She would call herself and ask for a rehearsal.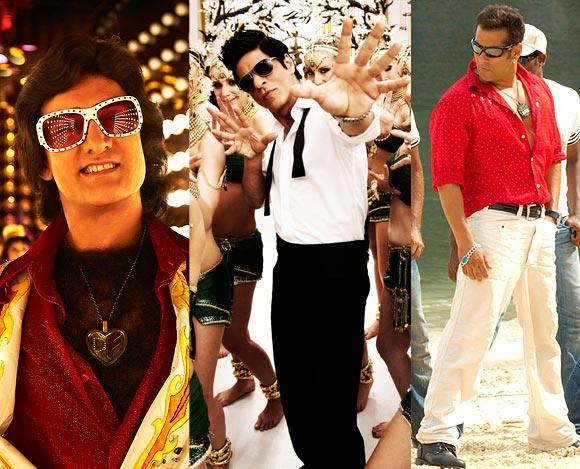 Aamir Khan: If he decides he wants to do something, he will learn it by hook or by crook.
Shah Rukh Khan: I can't call him a dancer. He has a hero kind of dancing.
Salman Khan: I call him a dancer because Prabhu Deva made him dance properly. Before that, he was not a dancer.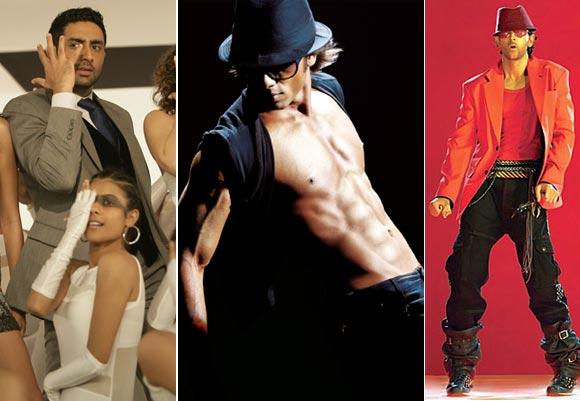 Abhishek Bachchan:} He is a good dancer; he picks up all the dance steps.
Shahid Kapoor: He's too good!
Hrithik Roshan: He's the best in the industry.
Akshay Kumar: He is good at acrobatics.
If you give him proper dance movements, he flunks.
Saif Ali Khan: He has become a dancer only now. But I can't call him a dancer.
I made him dance in Ole Ole (Aashiq Awara), but he is not a dancer.