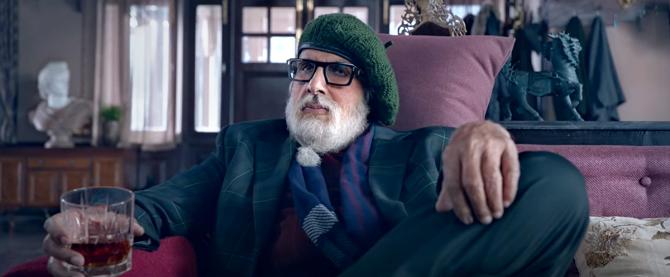 Though Amitabh Bachchan has been seen as an Angry Young Man, thanks to the kind of action films he did in the 1970s and 1980s, he has also done quite a few suspense thrillers.
Right at the beginning of his career, he did Parwana, Gehri Chaal, Benaam, Majboor, Faraar and Do Anjaane and followed them up with Don and The Great Gambler.
in the current millennium, he has done quite a few films in his genre.
In fact, he kick-starts 2021 with a film from this genre, Chehre.
The trailer looks promising as the Big B lands Emraan Hashmi in the middle of a mystery he didn't see coming.
Joginder Tuteja takes a look at Amitabh's present millennium thrillers.
Badla
Box office collection: Rs 87.99 crore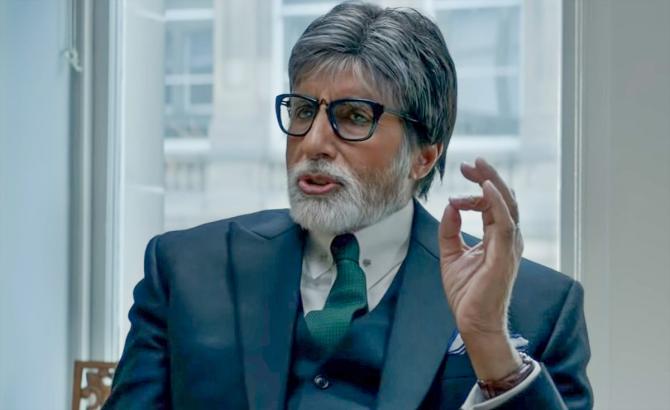 Bachchan holds the record for being the only actor his age to play a leading man in a Bollywood thriller and delivering a superhit.
He held the screen with his presence in Badla where he had a face-off with Taapsee Pannu right through the narrative.
One didn't see the twist coming in this Sujoy Ghosh thriller.
PINK
Box office collection: Rs 65.39 crore
Another film featuring Bachchan and Taapsee was PINK, a suspense thriller about what really happened behind closed doors.
Director Aniruddha Roy Chowdhury gave us a powerful film, where the Big B stressed on 'No means no.'
Te3n
Box office collection: Rs 19 crore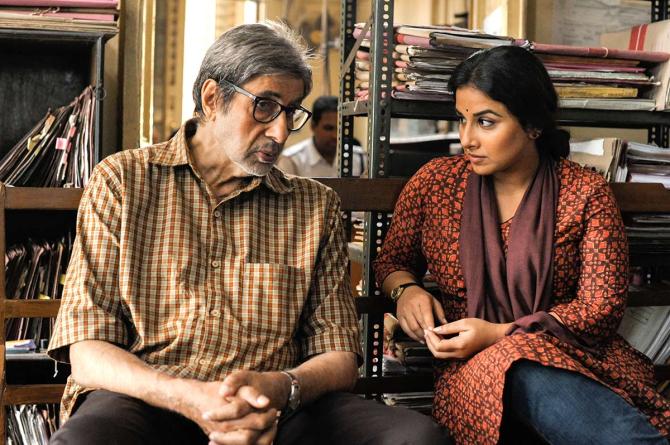 Though not amongst his best, Bachchan was at the centre in Te3n.
For a man in hunt of the kidnapper and his granddaughter's murderer, he adopted the body language of a frail but determined hunter.
Ribhu Dasgupta's film had a good premise but not the best of the executions, as a result of which it failed.
Wazir
Box office collection: Rs 41 crore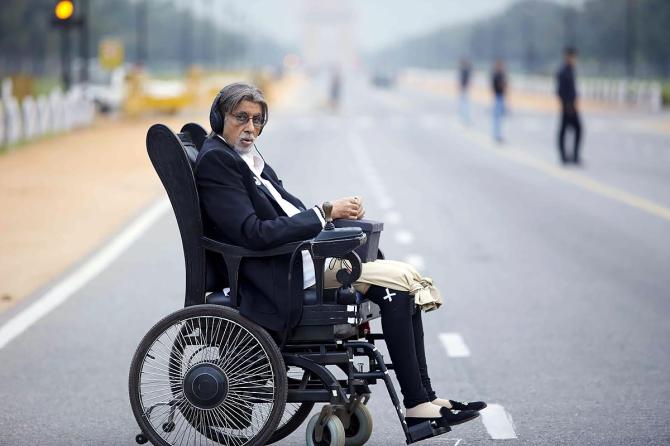 Bachchan called the shots as he played a game of chess literally, and figuratively, in this film co-starring Farhan Akhtar.
Bejoy Nambiar's film could have had tighter execution, but it was a decent success.
Teen Patti
Box office collection: Rs 5 crore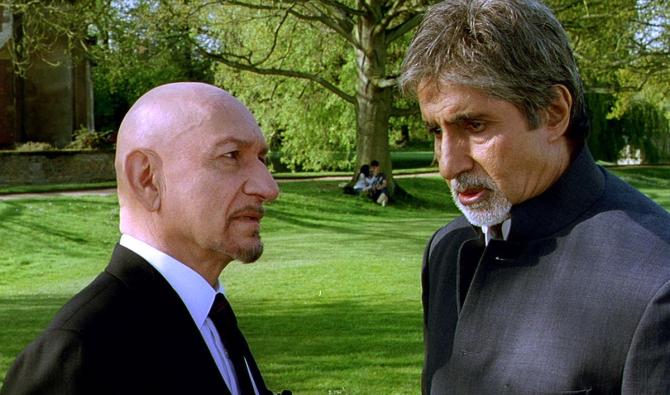 Teen Patti looked so good on paper, but everything seemed to go wrong for it.
Amitabh had Ben Kingsley for company, and the film focused on mind games. It had R Madhavan in the lead with Ajay Devgn in a cameo.
Not many know that Shraddha Kapoor made her debut with this film.
The real culprit was the script, which was all over the place.
Ek Ajnabee
Box office collection: Rs 7.50 crore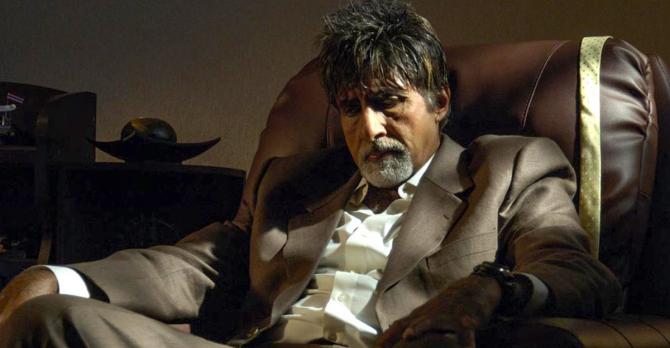 Ek Ajnabee was a remake of Denzel Washington's Man On Fire.
Apoorva Lakhia'film with Arjun Rampal in a key role was a reasonable entertainer and its style quotient impressed too.
But the audiences didn't fancy it.
Kaante
Box office collection: Rs 22 crore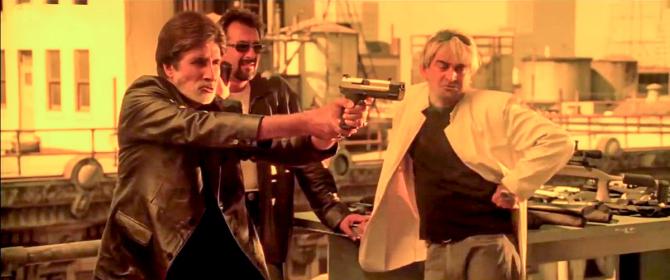 Sanjay Gupta's Kaante with Bachchan, Sanjay Dutt, Suniel Shetty, Mahesh Manjrekar and Kumar Gaurav was a suspense action thriller based on Quentin Tarantino's Reservoir Dogs.
With the theme of a heist gone wrong and one of the partners being a traitor, the film kept audiences guessing right through.
Aankhen
Box office collection: Rs 18 crore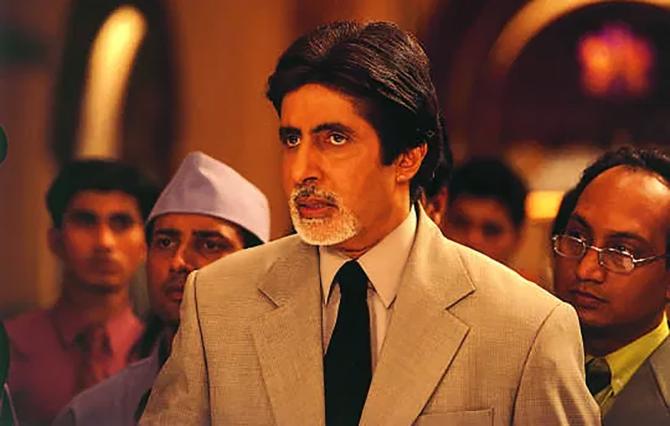 A heist film that Amitabh had done before Kaante was Aankhen, the sequel of which is being put together currently.
Vipul Shah's film boasted an unbelievable plot where three blind men (Akshay Kumar, Arjun Rampal and Paresh Rawal) committed a bank heist under the tutelage of the Big B and Sushmita Sen.
The film was a crisp edge-of-the-seat thriller.
Aks
Box office collection: Rs 8 crore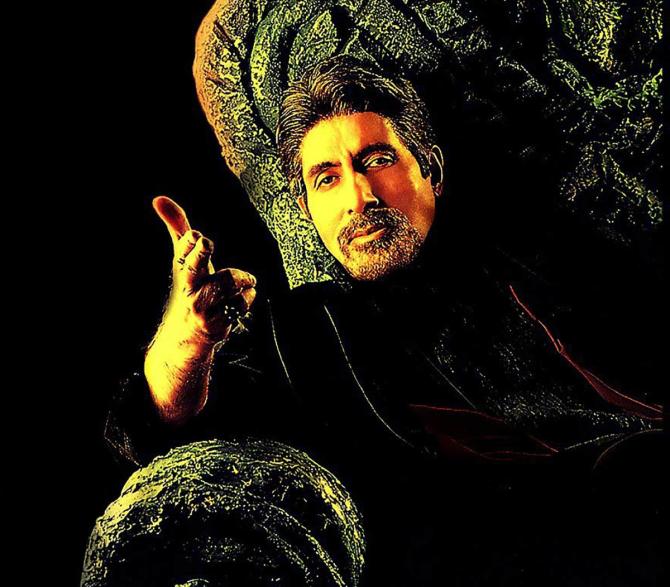 Rakeysh Omprakash Mehra's Aks was way ahead of its time.
A paranormal drama where Amitabh played a man possessed, it had Manoj Bajpayee as the antagonist.
There was vintage Big B on display in this film, but unfortunately, it flopped.