The towering legend.
The embodiment of stardom.
The most idolised leading man of all times.
Attractive descriptions mark Amitabh Bachchan's long and illustrious career, which is filled with striking, spectacular imagery.
But the man's had something to do in a whole lot of crazy stuff too.
And since birthdays are a time when everyone lets their hair down, Sukanya Verma lists 10 of the strangest things the Big B's done on screen.
Laawaris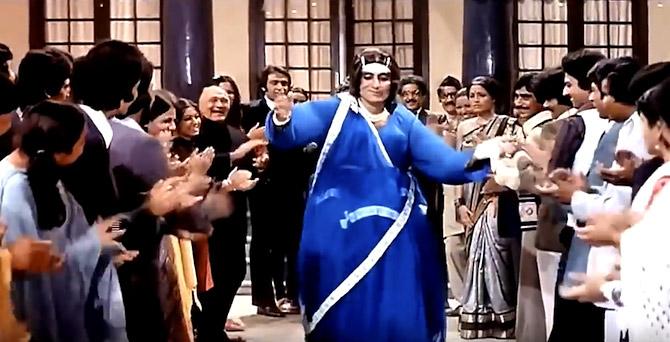 AB's wacky drag act in lehengas and suits to the politically incorrect beats of Mere Angne Mein parodies everything from gender to propriety in the cheekiest manner possible.
Desh Premee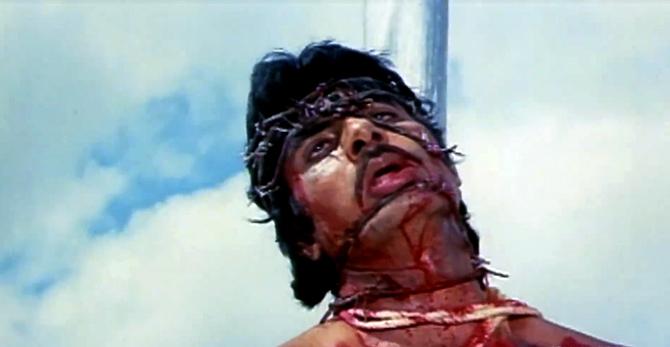 Martyrdom is one thing.
But in Big B's case, the blood trickling on the floor, as a result of reels of barbed wire piercing into his flesh, falls so tactically until the splash on the floor reads Inquilab in bold, bleeding signs.
Amar Akbar Anthony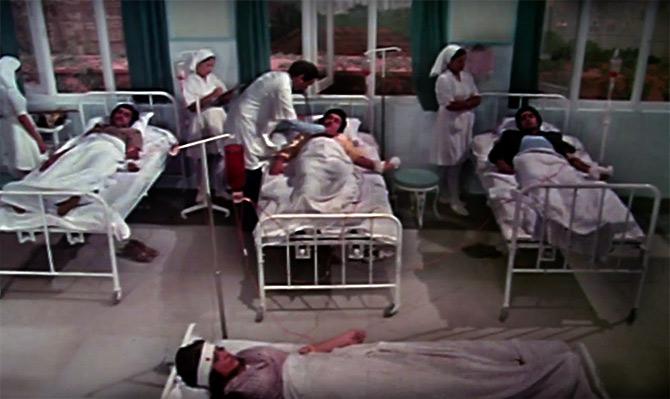 When Amitabh Bachchan, Rishi Kapoor and Vinod Khanna engaged in the most questionable and unscientific blood transfusion in the history of medical science for the love of humanity.
Mard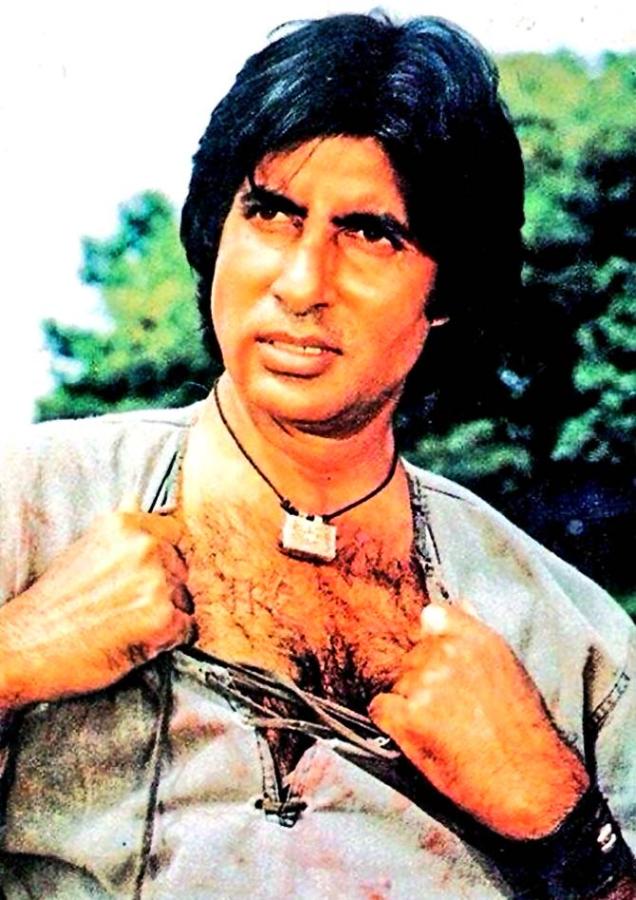 How many can claim to have a tattoo screaming M-A-R-D inscribed by their daddy while they were still infants?
How many would proudly show it off as grownups at every given opportunity? After Mere Baap Chor Hai (in Deewar), can one really blame Bachchan?
Ajooba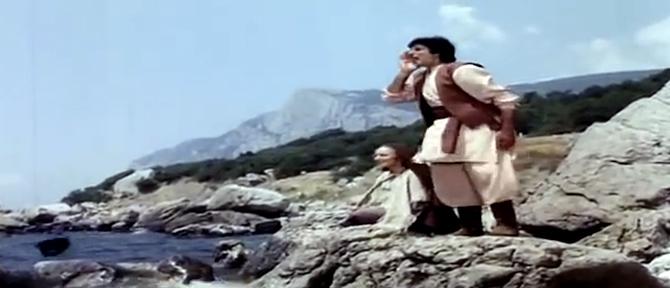 Bollywood and its obsession with mommies is well documented, but AB's heart to hearts with his Dolphin mumma is all kinds of batty.
Khoon Pasina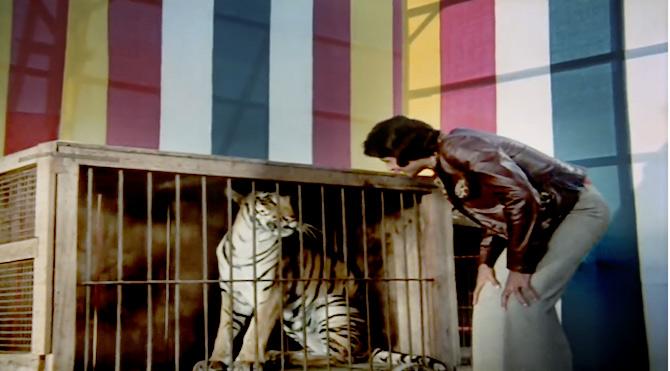 We've seen the hero getting some hired goons to lose in a pretend fight so that he can charm the girl.
Bachchan strikes the same deal with a tiger to impress his ladylove.
But, of course, he obliges and the Big B wins over both beauty and the beast.
Yaarana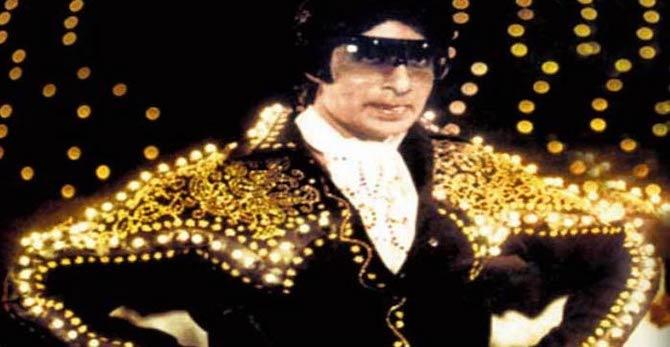 Watching Bachchan dance in a LED speckled suit is what star-struck sentiments are all about.
102 Not Out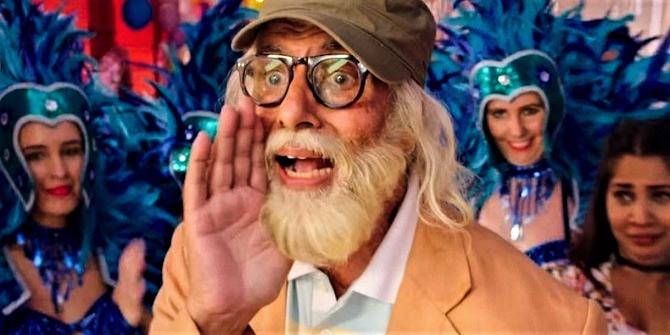 The peculiarity of playing a 102-year-old man at 75 and daddy to co-star of several movies (Rishi Kapoor) is rubbed in with all that extra messy hair and synthetically kinked teeth.
Paa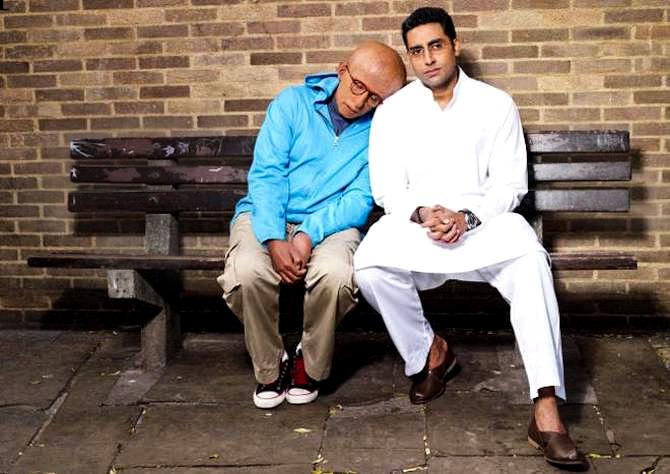 Amitabh Bachchan playing Abhishek Bachchan's son is as bizarre as it gets. Fortunately, it worked rather nicely in context of the movie.
Many, many movies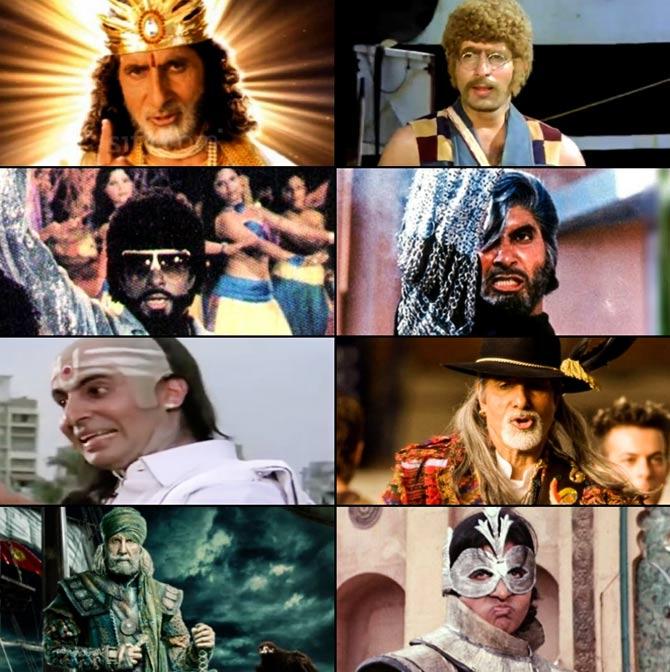 Never shy of entertaining, AB has sported all sorts of crazy attires and atrocious getups. Some more weirder than others.