In his movie career, Sushant Singh Rajput -- who would have been 35 today, January 21 -- starred in just 12 feature films. But some among them were everlasting gems.
Subhash K Jha picks his favourite five Sushant performances.
Kai Po Che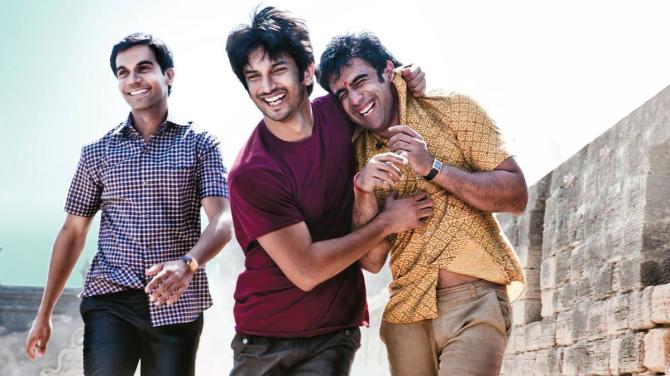 Take a bow, Abhishek Kapoor. You proved that Rock On...! was no flash in the pan.
Kai Po Che takes the theme of friendship to another level.
Sometimes, the best friendships get swept away in politics and history.
It takes a master storyteller to remind us that cinema is finally a mirror of forces which have a bearing on life.
Kai Po Che tempts me to tell the escapist merchants of Bollywood to go fly a kite.
As for Sushant, the script favours his character, and he repays the compliment right back.
With his compelling screen presence and an ability to render restless energy in a restrained pattern, Sushant establishes himself as one of the most articulate actors of the post-Ranbir Kapoor generation.
Dhoni: The Untold Story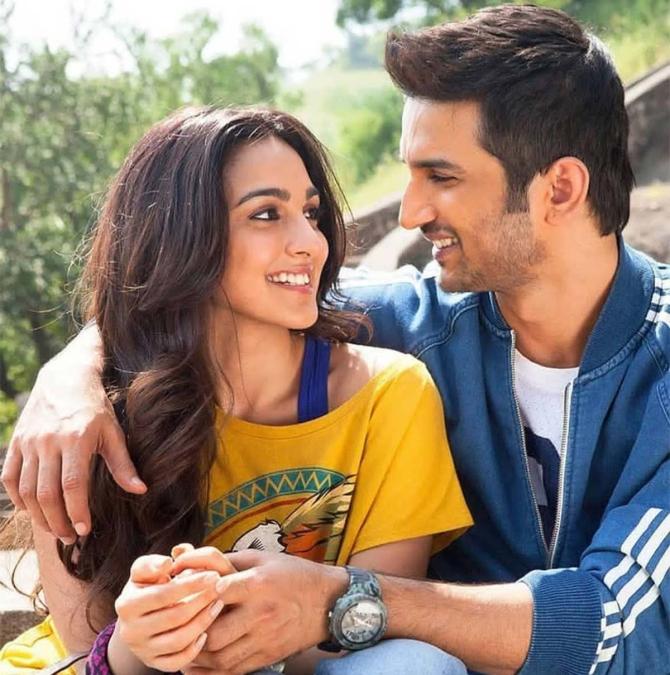 Sushant was brilliant. The film was not.
There is nothing 'untold' in this three-hour-plus paean to one of the most iconic cricketers of our times.
All the incidents in the film have been in the public domain for as long as we can remember.
Dhoni: The Untold Story goes through the cricketer's life chapter by chapter.
This is not a film. It's a book.
A biography masquerading as a film.
So prosaic that it makes the poetry in the songs played in the background, seem redundant.
This is an authorised biography, if you will, since the cricketer himself imprints his signature on every frame. And that includes the actor, who plays Dhoni.
Sushant is so ferociously correct in assuming Dhoni's personality, you wonder how he got so much feeling into the batting playing out Dhoni's aspiration on an even pitch.
Sushant's physical transformation displaying the different stages of Dhoni's life is astonishing.
What would Dhoni: The Untold Story have been without Sushant Singh Rajput?
Sonchiriya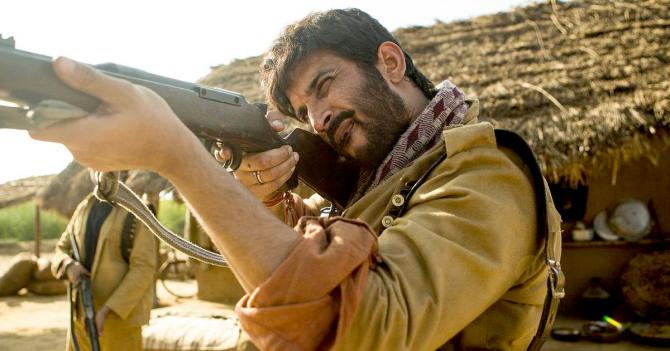 Director Abhishek Chaubey uses eerie silences in the stunning Chambal landscape to punctuate a sense of excruciating oppression, the vile viscosity of the environment, thick with suggestions and manifestation of violence.
In this world of despair, Sushant's Lakhna decides to rid his guilty conscience by helping a woman to protect and heal a brutally raped girl-child.
I wish the relationship between Lakhna and the ravaged girl was given more space to grow.
But then, where is the room for relationships to breathe when men are constantly on the run, and not just from the law?
I wished for Lakhna and Indumati's bonding over the child to end in some semblance of joy. But wishes cannot be horses. Not in a dacoit drama without a single horse in sight.
In fact, there is a joke in the film about how Hindi films show dacoits galloping away when, in fact, there are no horses in the Chambal valley.
There are no heroes either.
Only victims posing manfully with guns that kill not just human beings.
I came away with two heroes in Sonchiriya.
The little brutalised girl from whom the film gets its title, whose devastated eyes still secrete a smile after all she has gone through.
Some hope!
And Cinematographer Anuj Rakesh Dhawan, whose lenses render bleakness into myriad shades of life lived on the edge.
Raw, gritty and compelling, Sonchiriya conveys a clandestine narrative style that never impinges on the violent disarray of the characters' brutal, unpredictable lives.
Detective Byomkesh Bakshi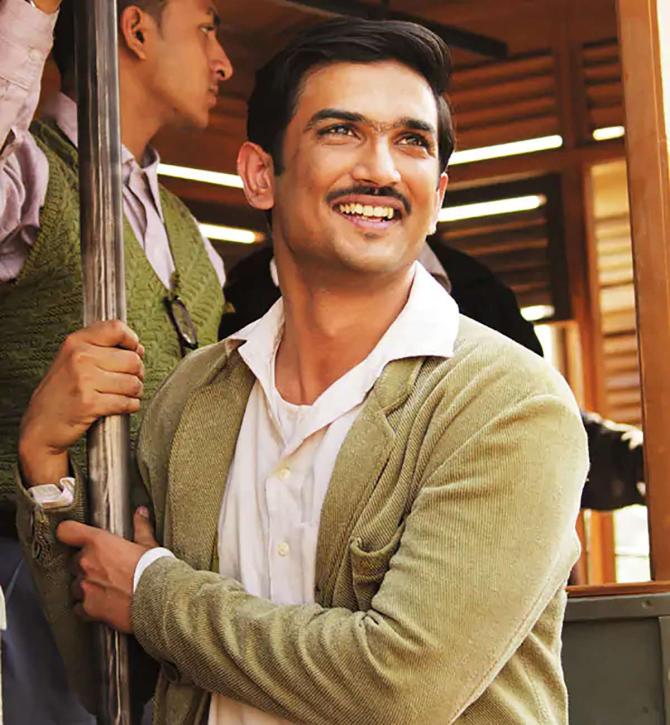 Somehow, Hindi cinema never got down to doing a real murder mystery before this. Maybe the genre waited to be cracked by the deft Dibakar Banerjee.
Detective Byomkesh Bakshi is the smartest, smoothest, slickest and the most slippery whodunit in Hindi cinema's living memory.
Itis a placid tale of an iconic detective, who seems to know more about Kolkata and its underworld than any authority of the metropolis in the 1940s.
The film's writers -- and I mean Urmi Juvekar and Dibakar Banerjee, not Sharadindu Badhopadhyay, who penned the original detective novels -- lend a gripping flow to the narrative by bending the plot into shapes, which are not recognisable or definable by the rules of the genre, at least, not the way we've so far perceived the murder mystery in Bollywood.
Smells, sights and sounds emerge from the storytelling with a casual flair for making the obvious look subtle and the innocuous, dangerous.
Kedarnath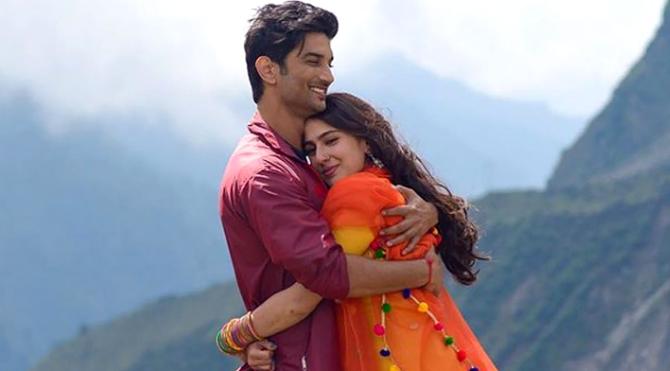 For the fifth spot, it was a toss-up between Chhichhore and Kedarnath for me. I have opted for the latter.
In Chhichhore, Sushant did not look convincing in his older avatar.
Kedarnath doesn't try to impress us with technique.
It is all heart.
The lead players are not abashed about wearing their hearts on their sleeves.
Sushant's character is so naturally noble, it's tough not to like him.
The actor gives his all to his role, and then some more, leaving no room for his Mansoor to be judged for his religious beliefs.