Rakul Singh is not the only actor making waves with her bikini pictures in the Maldives.
Giving her good company is Sunny Leone, fresh from her turn at Cannes, after promoting her film, Kennedy.
Sunny's family -- husband Daniel Weber and children Nisha, Asher and Noah -- are accompanying her.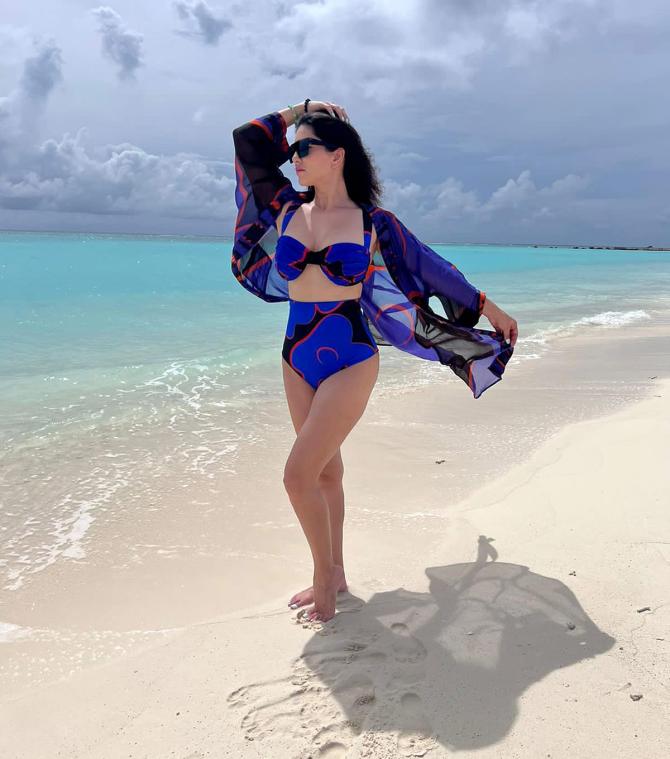 'If only all walks were like this all day and every day!' Sunny writes, adding, 'Love this bikini for my Maldives Vaca!!'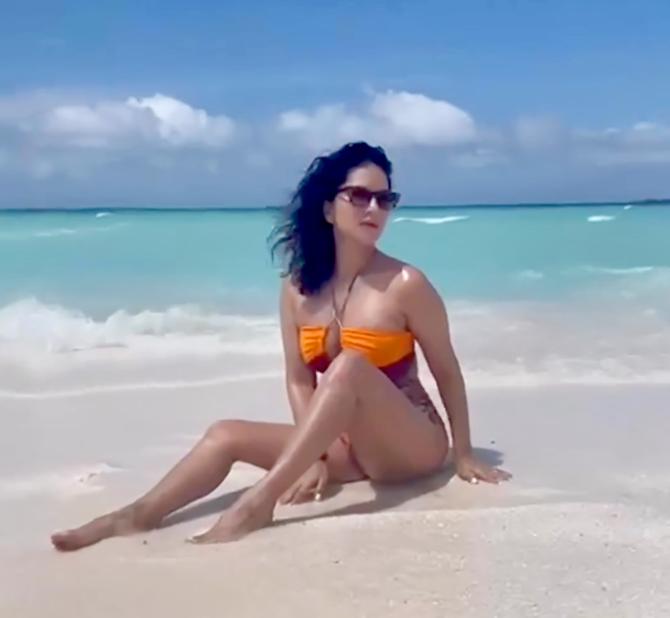 Sunny shares a picture from Sand Bank island and says that it's 'gorgeous'.
You're gorgeous too, Sunny!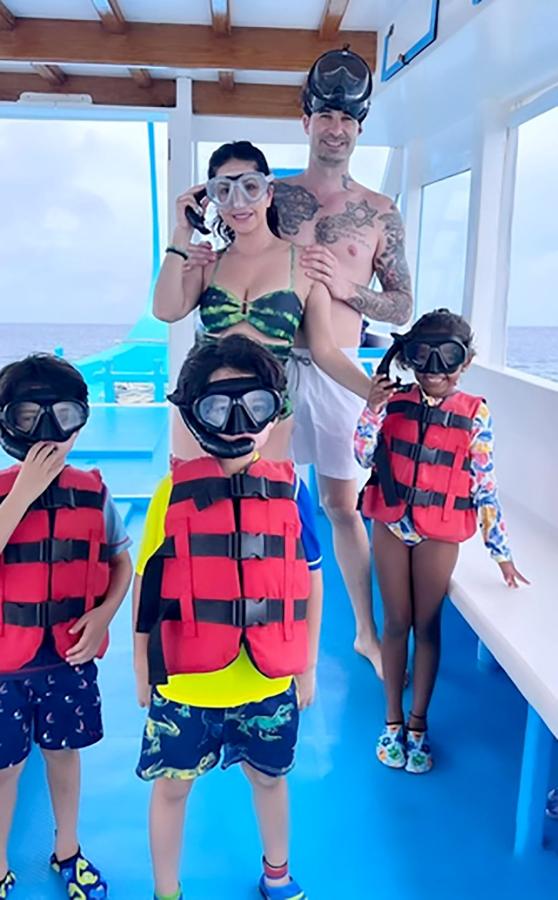 The family heads out to explores the deep blue sea.
Sunny writes, 'This is what @dirrty99 and I work so hard for! These smiles!! Nisha, Asher and Noah!'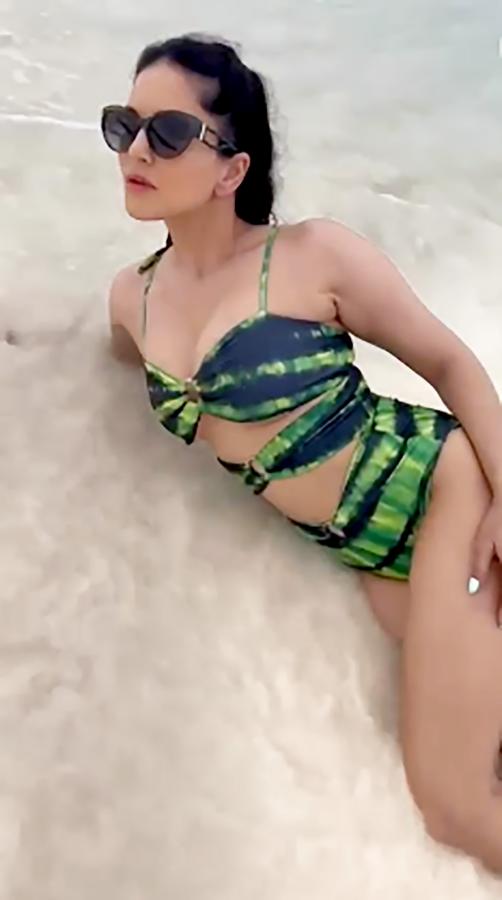 'Snorkeling. My favorite thing to do in the water. Block everything out and enjoy Gods creations,' Sunny explains.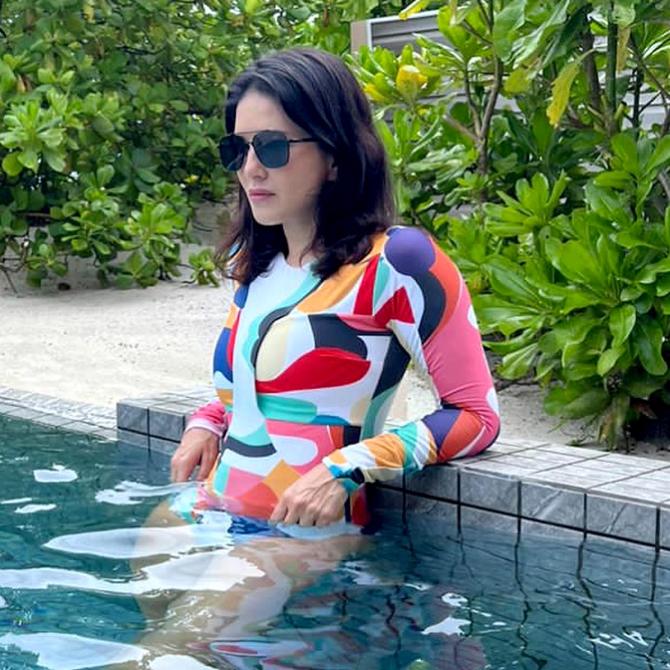 'Watching the kids swim! Such a relaxing time here in @brenniakottefaru,' she updates us.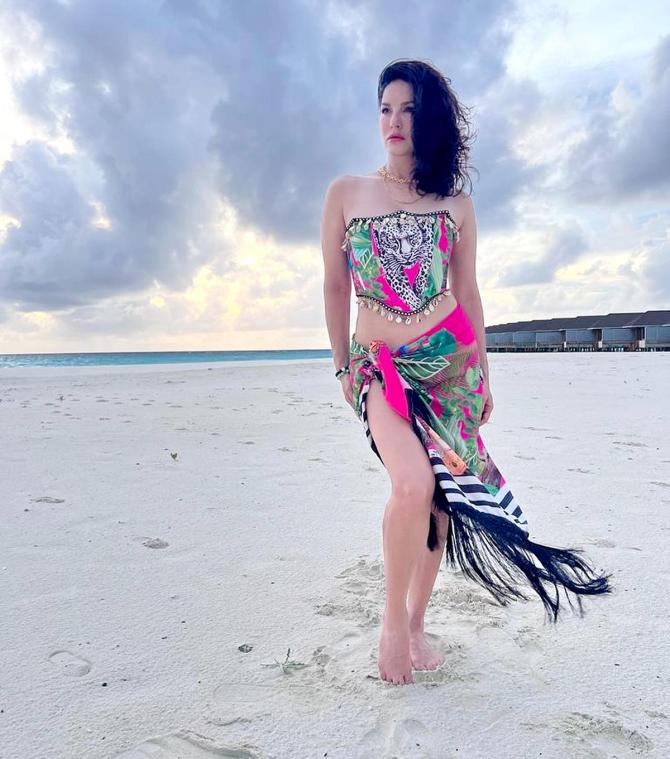 Like Sunny's beach fashion?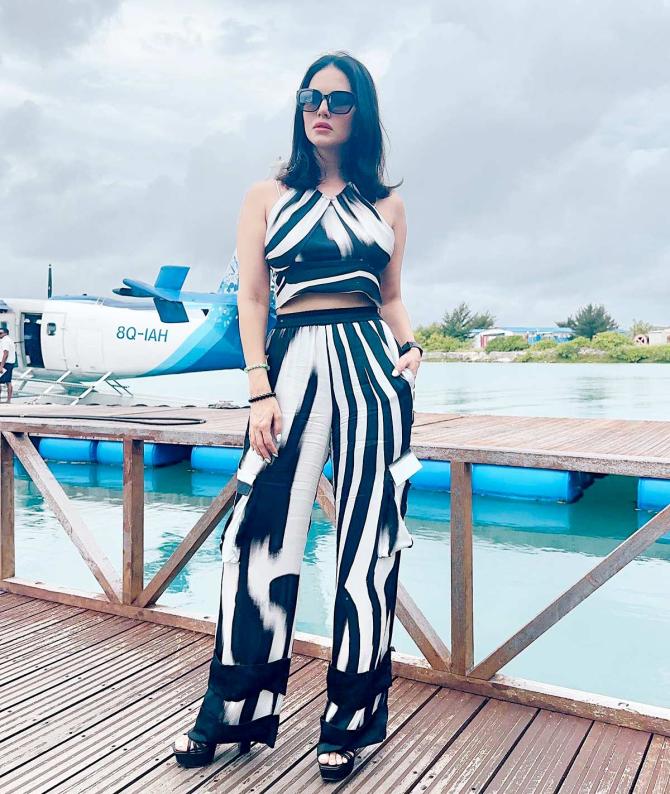 And this is where it all began!
Sunny starts her Maldives trip with this pic and the message: 'So happy so be on a little vacation with family!!'