Are you a Squid Game fan?
Ever since the children's game turned into a Web series on Netflix, it has become a worldwide craze.
The series focuses on a group of people desperately in debt in South Korea who are tricked into mysterious children's games.
They compete in the games in the hope of winning the jackpot money and changing their lives even if the stakes are high.
The show has given birth to endless memes, new makeup looks and is set to become a popular Halloween costume this year.
How are people showering their love on Squid Game? Let's take a look.
Please click on the images for a better look at the Squid Game craze across the globe.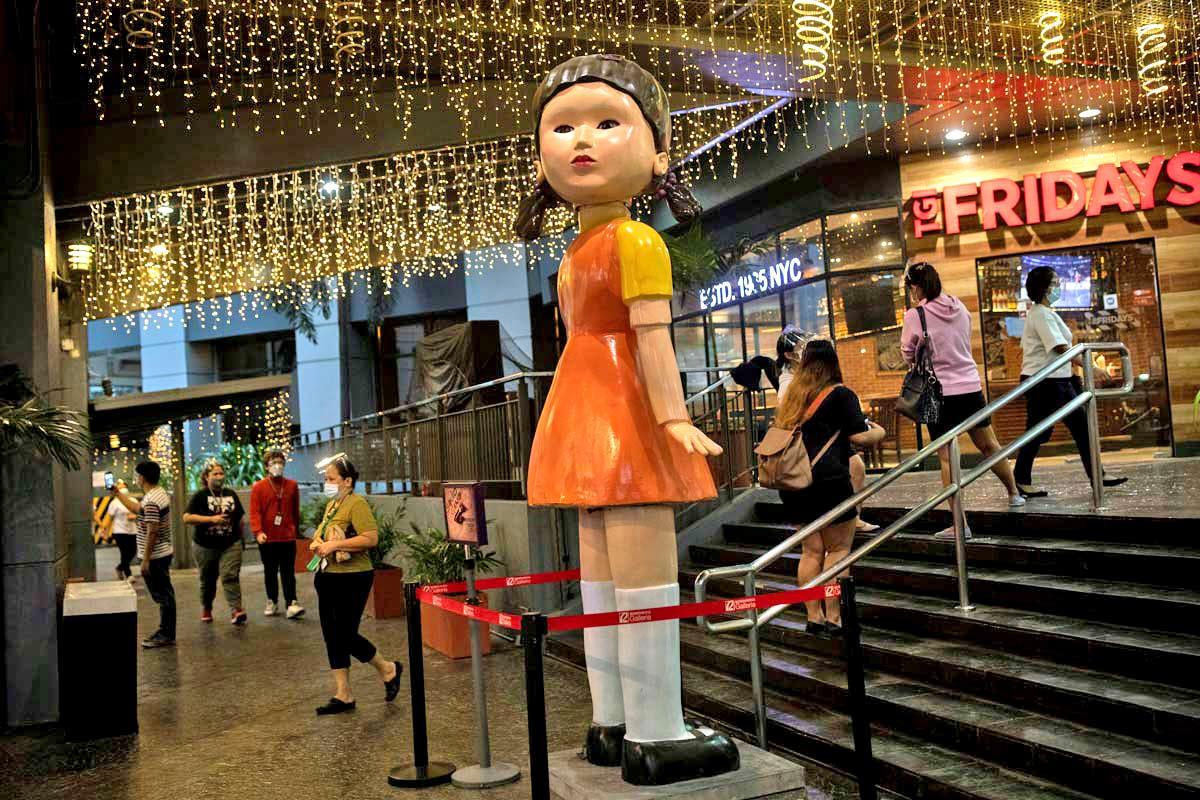 IMAGE: A 10 feet imitation of Younghee, the deadly doll from the Netflix series, is displayed outside a mall in Quezon City, The Philippines. Photograph: Eloisa Lopez/Reuters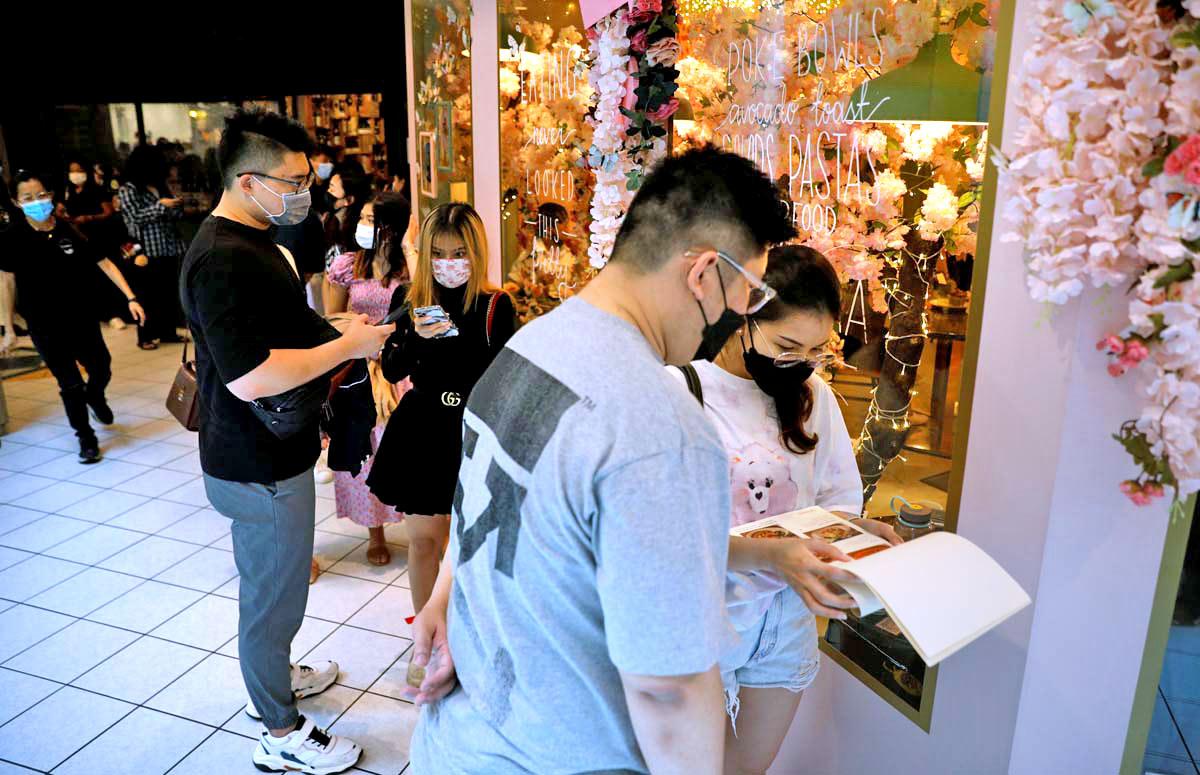 IMAGE: People queue up to try their hand at the 'honeycomb challenge' at a cafe in Singapore.
This is one of the most stressful challenges on the show, where the players have to cut a shape out of honeycomb with a needle. Photograph: Edgar Su/Reuters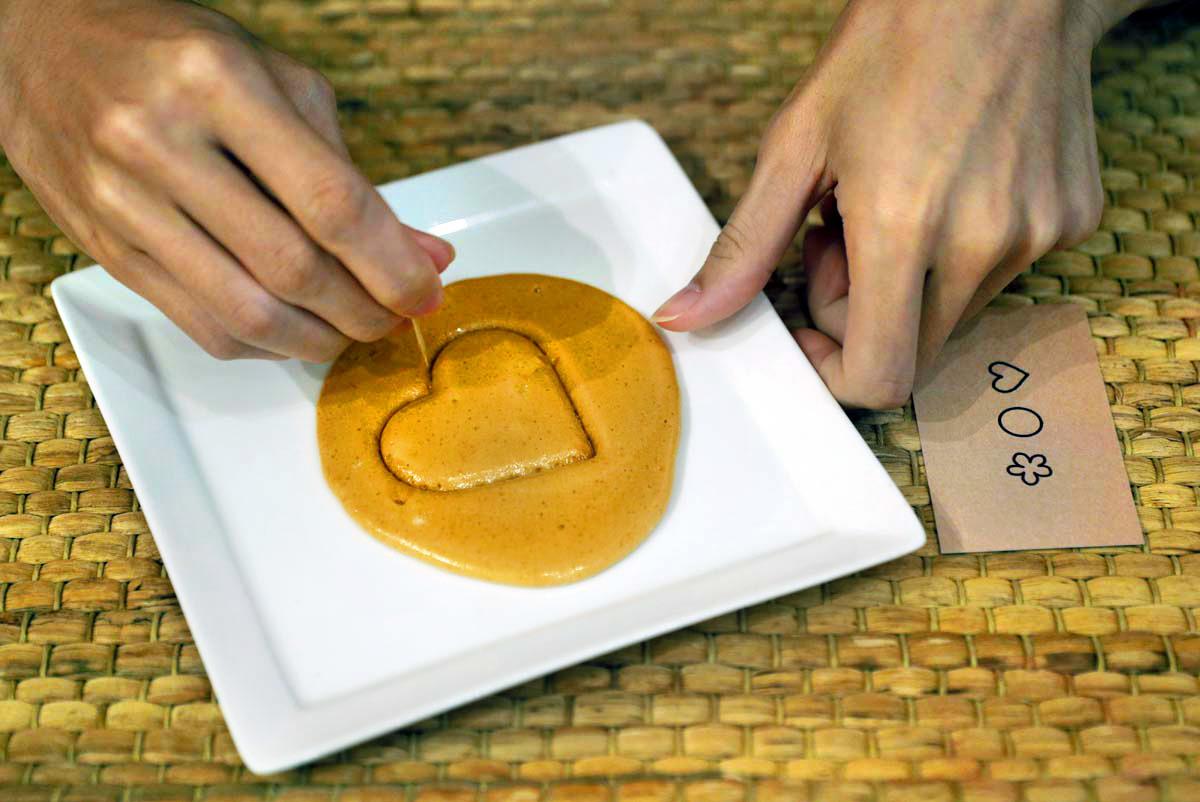 IMAGE: Squid Game actress Jung Ho-yeon could not complete the honeycomb challenge in real life, although her character in the show, Kang Sae-byeok, did it.Photograph: Edgar Su/Reuters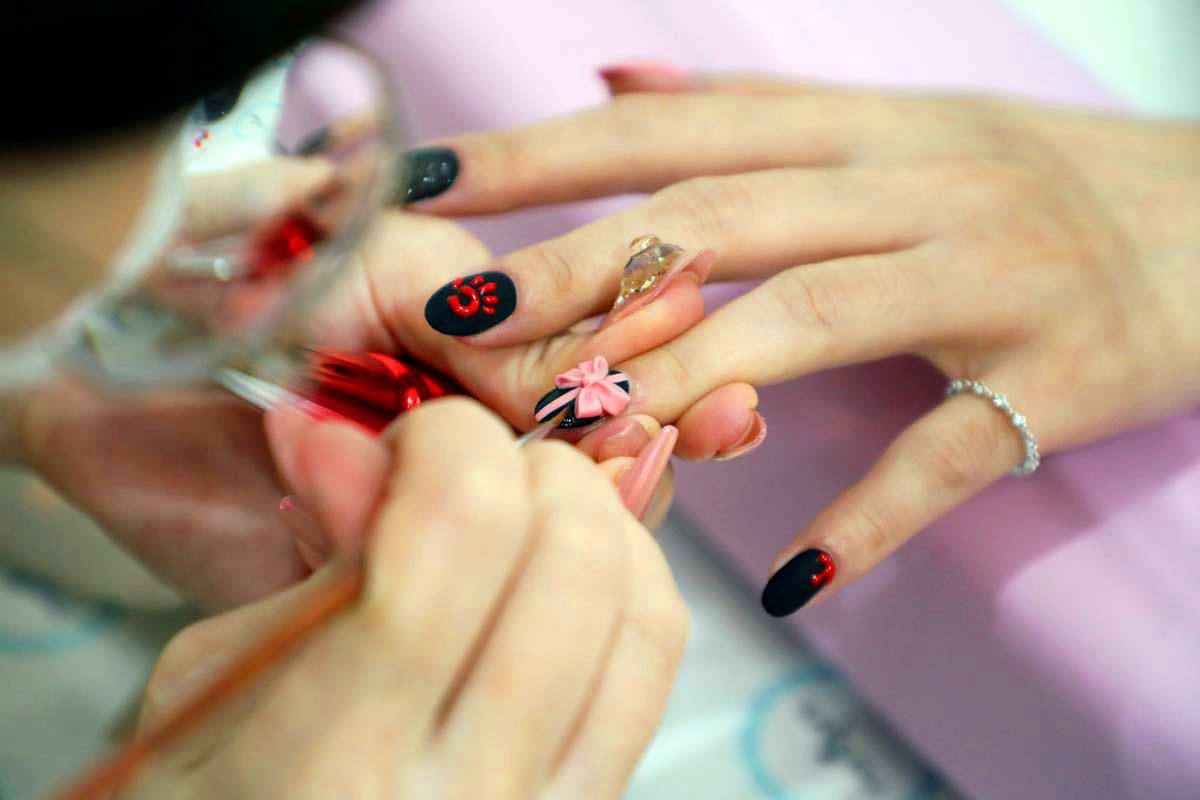 IMAGE: Nail salon owner Lim Pei Xin works on a Squid Game manicure for a client at her shop in Kuala Lumpur, Malaysia. Photograph: Lim Huey Teng/Reuters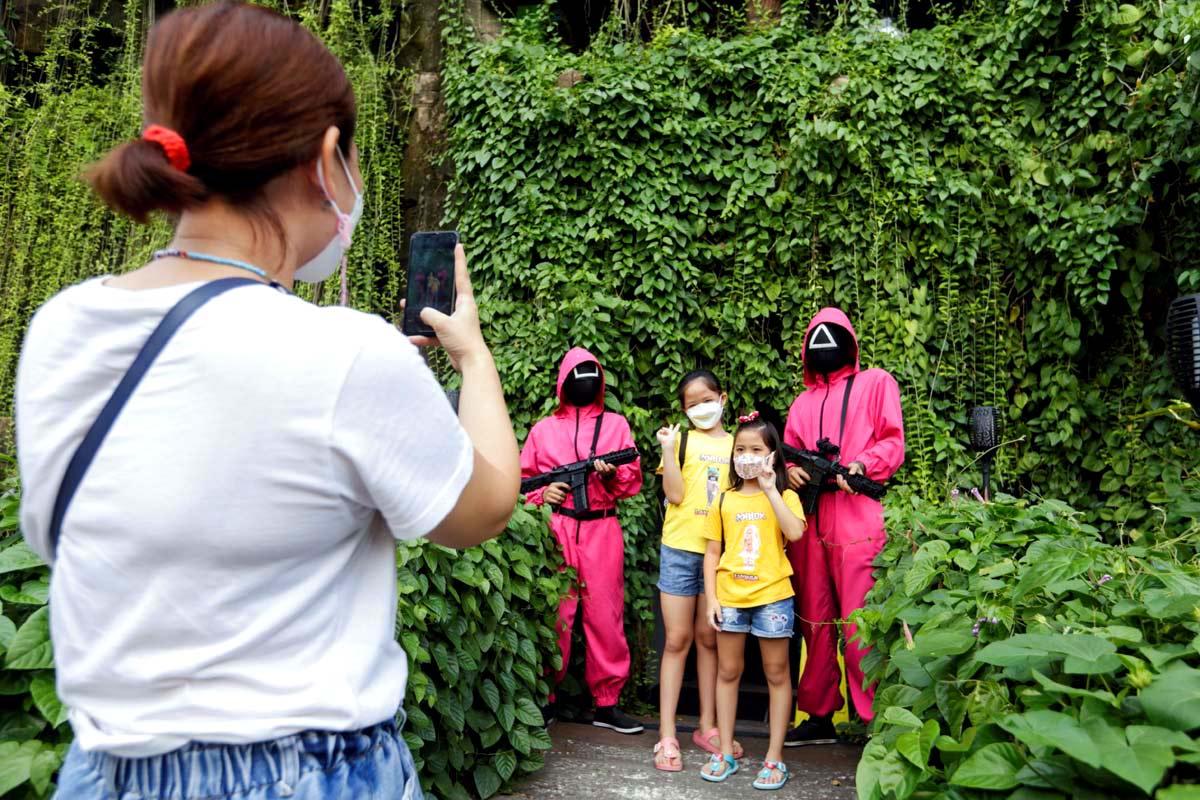 IMAGE: Customers take a photograph with staff members wearing Squid Game costumes at a cafe in Jakarta, Indonesia. Photograph: Ajeng Dinar Ulfiana/Reuters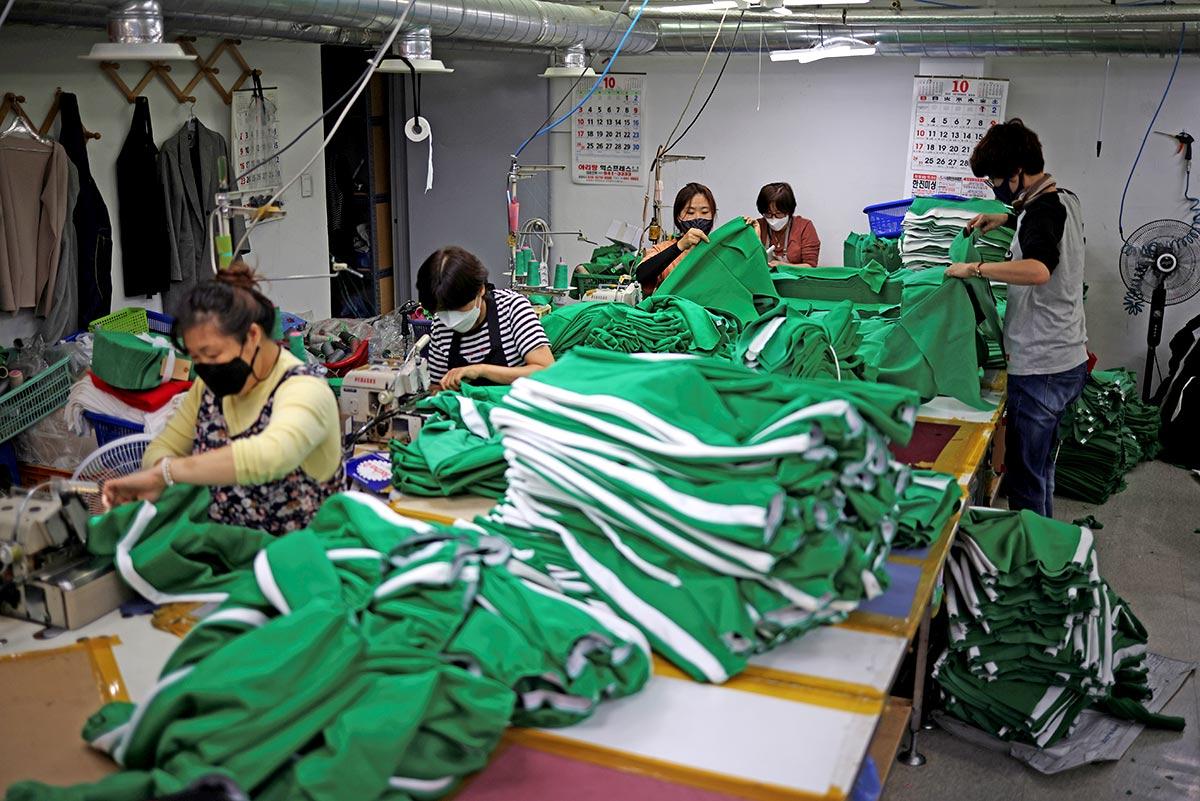 IMAGE: The tracksuits worn in the series have especially become very popular, and they are stitched at a clothing factory in Seoul, South Korea. Photograph: Kim Hong-Ji/Reuters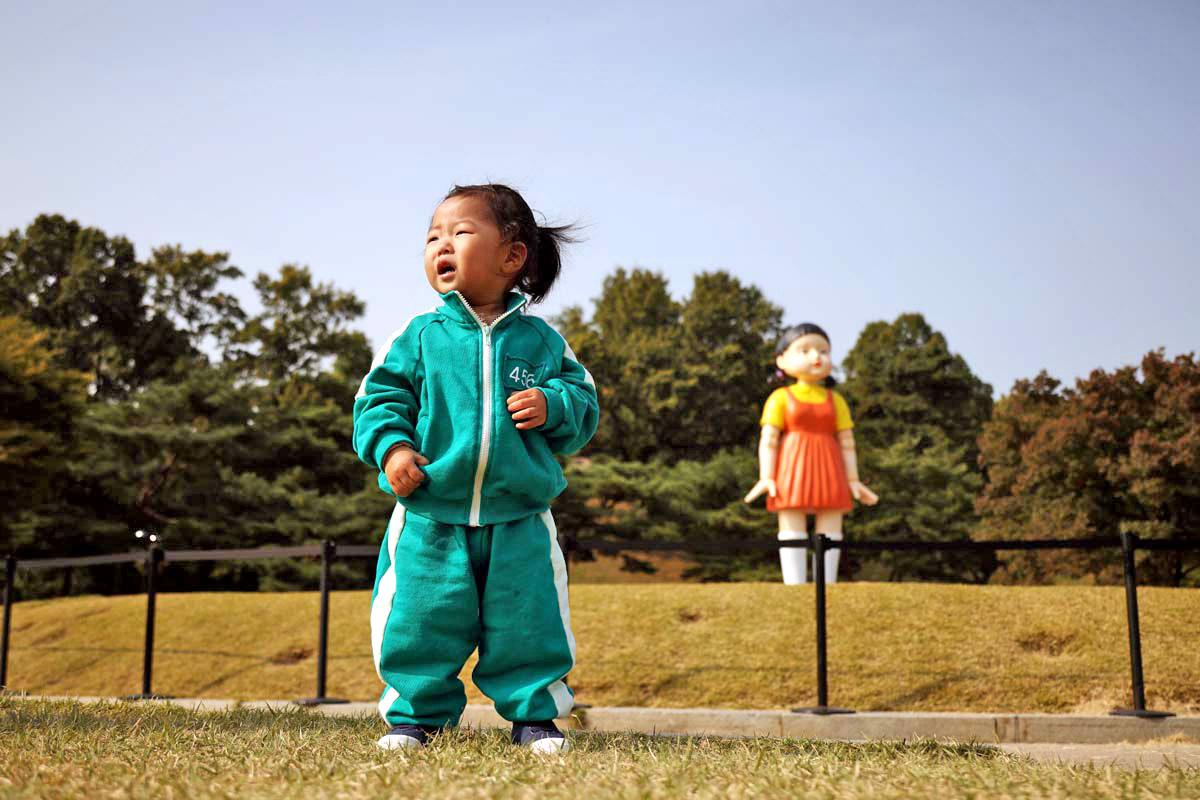 IMAGE: A girl wears a tracksuit with the number 456, which was worn by the main character, Lee Jung-jae, in a park in Seoul. Photograph: Kim Hong-Ji/Reuters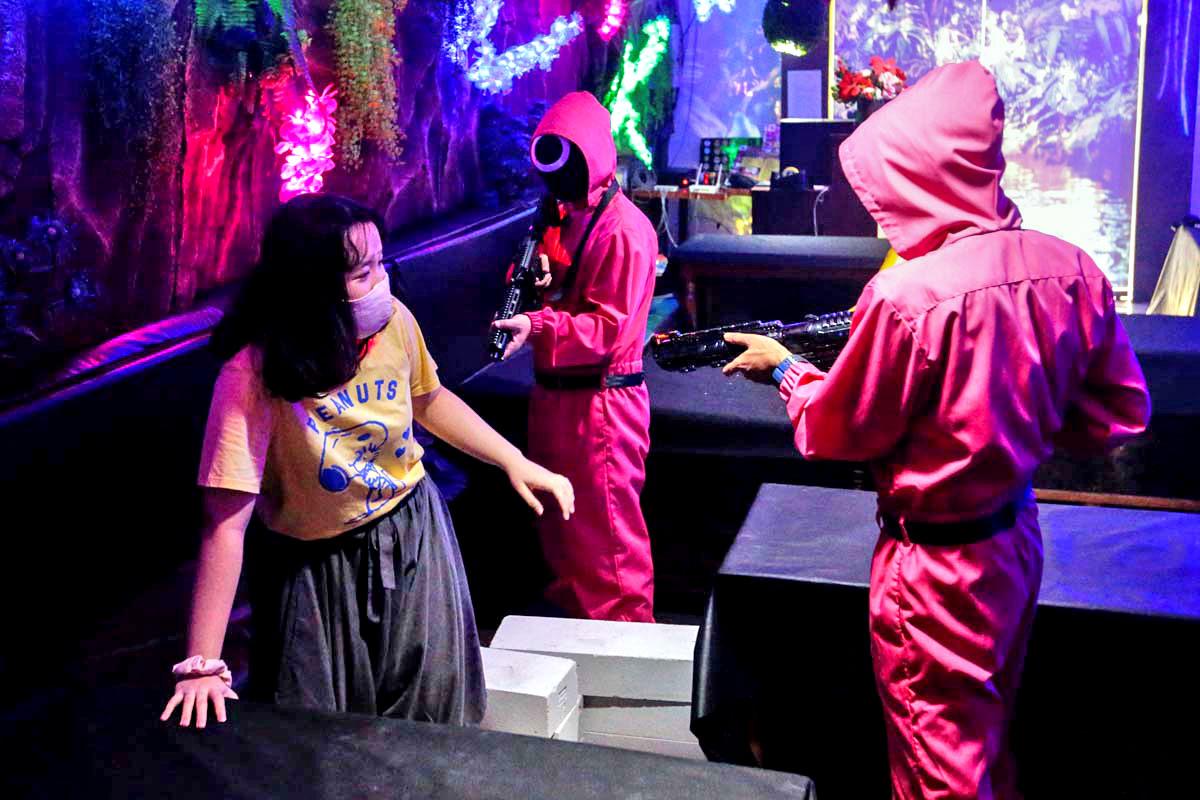 IMAGE: A customer plays the Red Light, Green Light game from the Netflix show at a cafe in Jakarta. Photograph: Ajeng Dinar Ulfiana/Reuters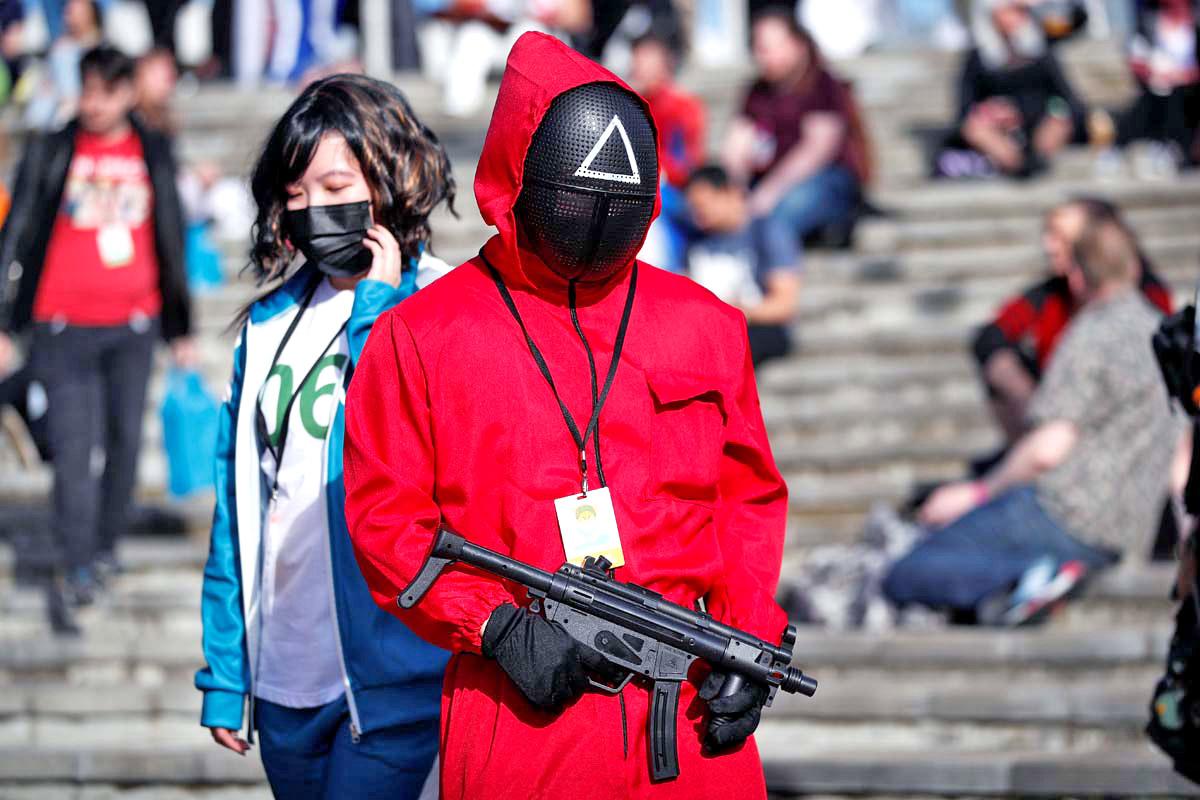 IMAGE: A person wearing a Squid Game costume attends the MCM Comic Con event in London. Photograph: Peter Nicholls/Reuters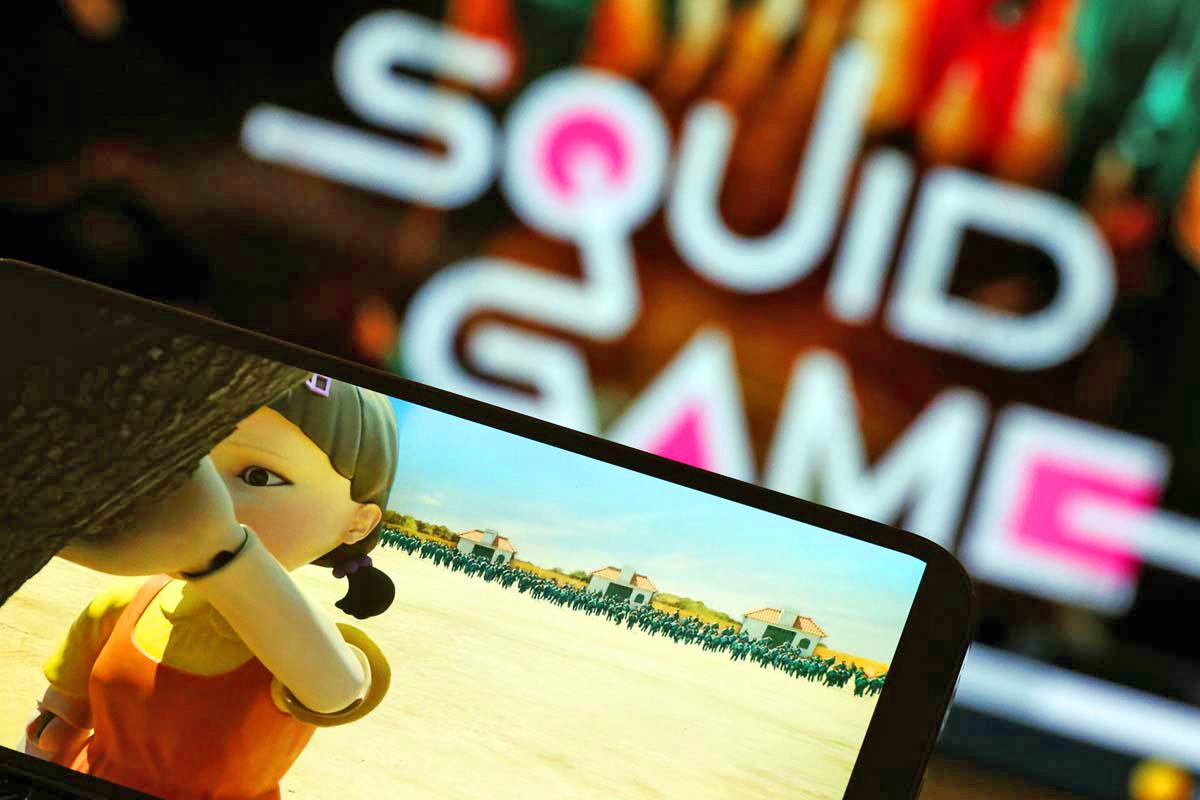 IMAGE: Squid Game is played on a mobile phone.Photograph:Kim Hong-Ji/Reuters
Photographs curated by Manisha Kotian/Rediff.com
Feature Presentation: Rajesh Alva/Rediff.com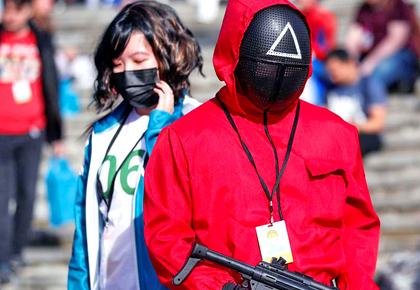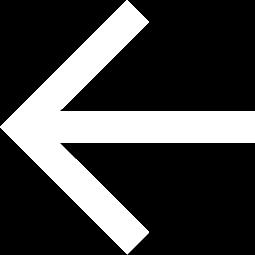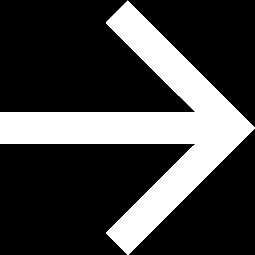 X