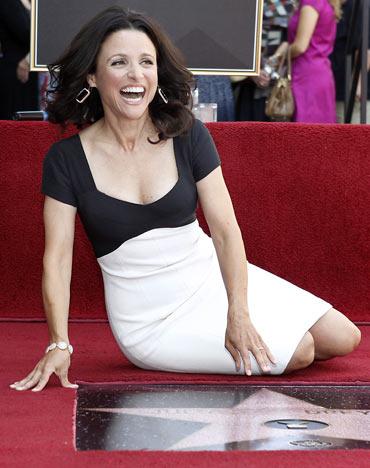 Julia Louis-Dreyfus received a star on the Hollywood Walk of Fame, but her name was misspelt.
Louis-Dreyfus is best known for her work in television shows Seinfeld and The New Adventures of Old Christine.
The star that was set into cement honouring her mistakenly had her name spelled Julia Luis Dreyfus.
'The misspelling was so perfectly apt, a great metaphor for show business. Right when you think you've made it, you get knocked down. It's an ideal metaphor for how this business works,' the Mirror quoted Louis-Dreyfus as saying after the ceremony.
Photograph: Fred Prouser/ Reuters